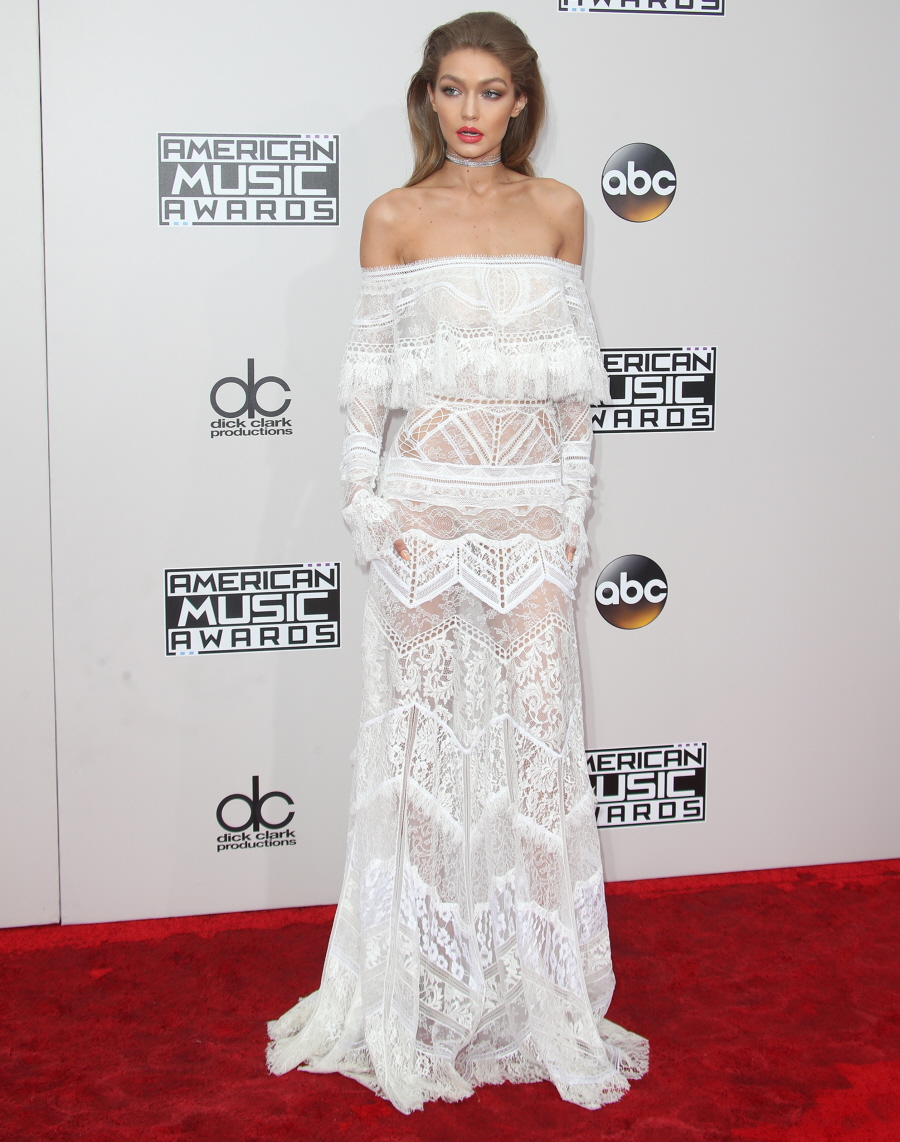 The American Music Awards were held last night and I do not blame you if you forgot about them or remembered and still didn't watch. On my Twitter feed last night, most people were talking about Westworld and Poldark, although I follow some weird people. Anyway, the AMAs did their thing and you can see the list of winners here. Drake won, 21 Pilots won, you get the idea. I knew ahead of time that Gigi Hadid was going to co-host and I was not looking forward to it. And all of my expectations were met. First of all, her red carpet dress was this crochet Cavalli, which I do not like. But she changed her look several times, some of which you can see here. But the worst part of Gigi's hosting duties was her "impression" of Melania Trump. OH. MY. GOD.
Gigi doing a Melania Trump impression. 😂 #AMAs pic.twitter.com/BlXFrwqRQm

— Common White Girl (@girlposts) November 21, 2016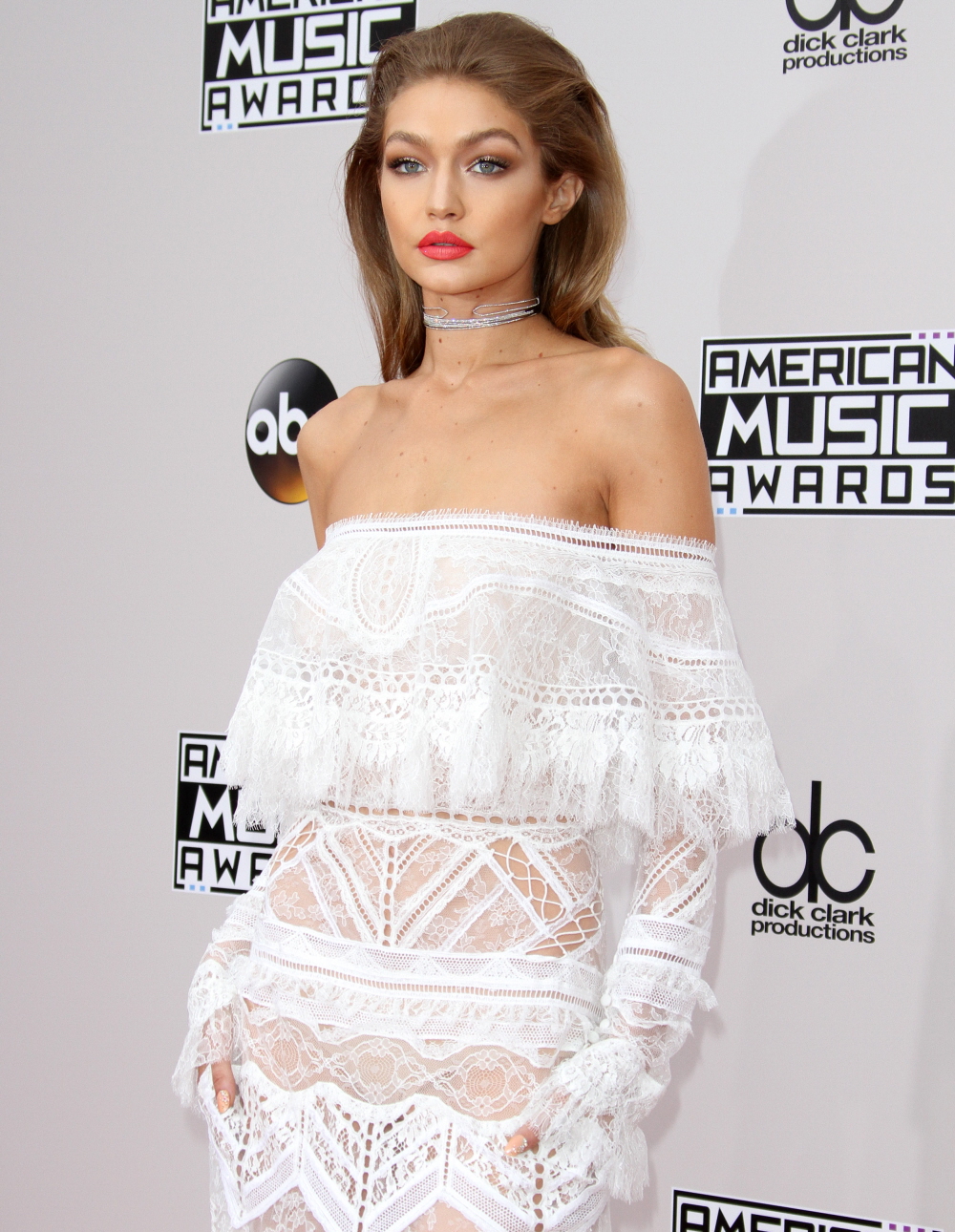 I'll admit it, I don't really get the Halsey phenomenon. I don't dislike her, I'm just ambivalent, and I don't really get why she's a thing. She attended the AMAs to perform "Closer" with The Chainsmokers, even though they reportedly all sort of hate each other. Her catsuit (?) here is Ermanno Scervino. The catsuit is okay, but the styling sucks.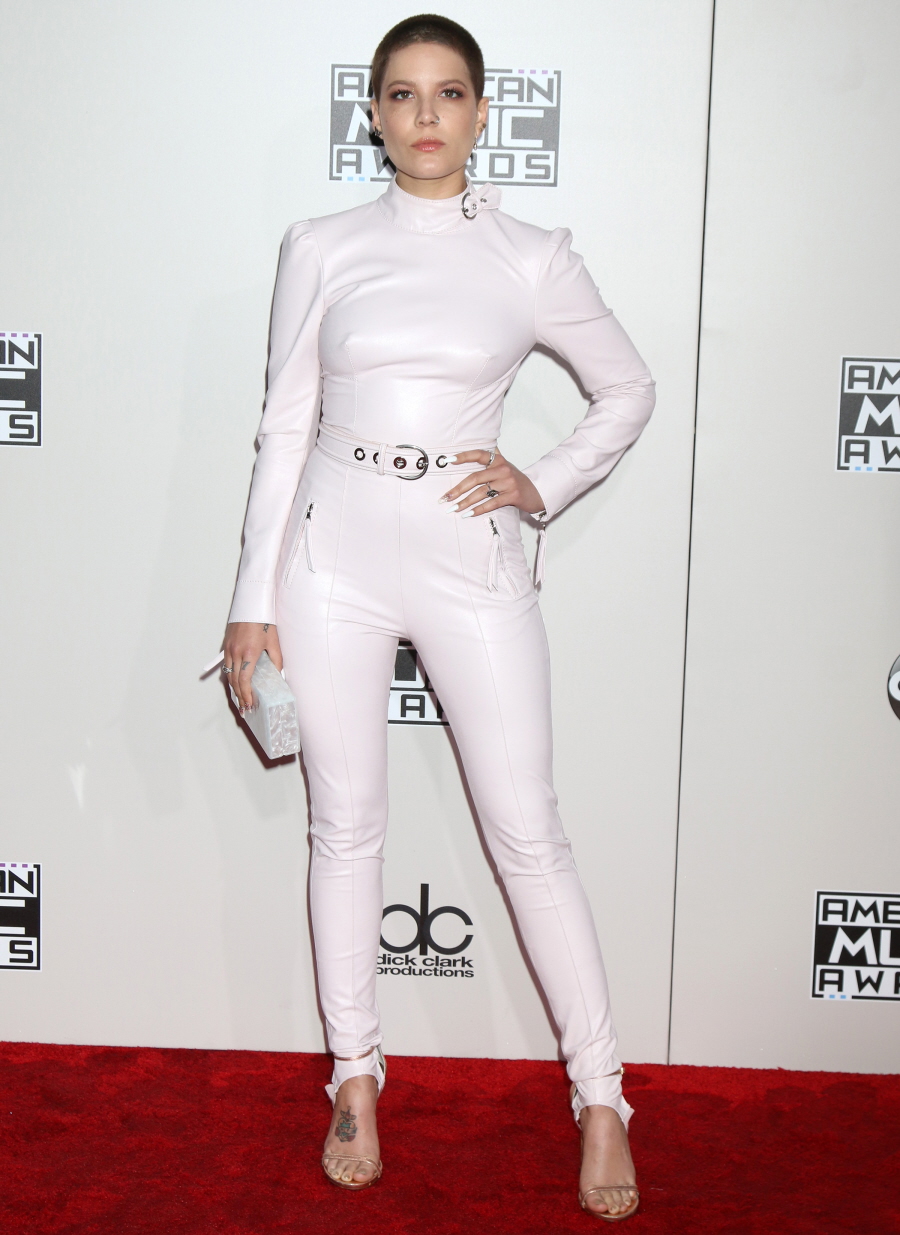 Ariana Grande wore McQueen pants with vintage lingerie top for the red carpet, then changed for her performance of "Side to Side" with Nicki Minaj. I laugh-cried at the sh-tty sound quality of their performance. So bad. As for this ensemble… it's fine. *shrug*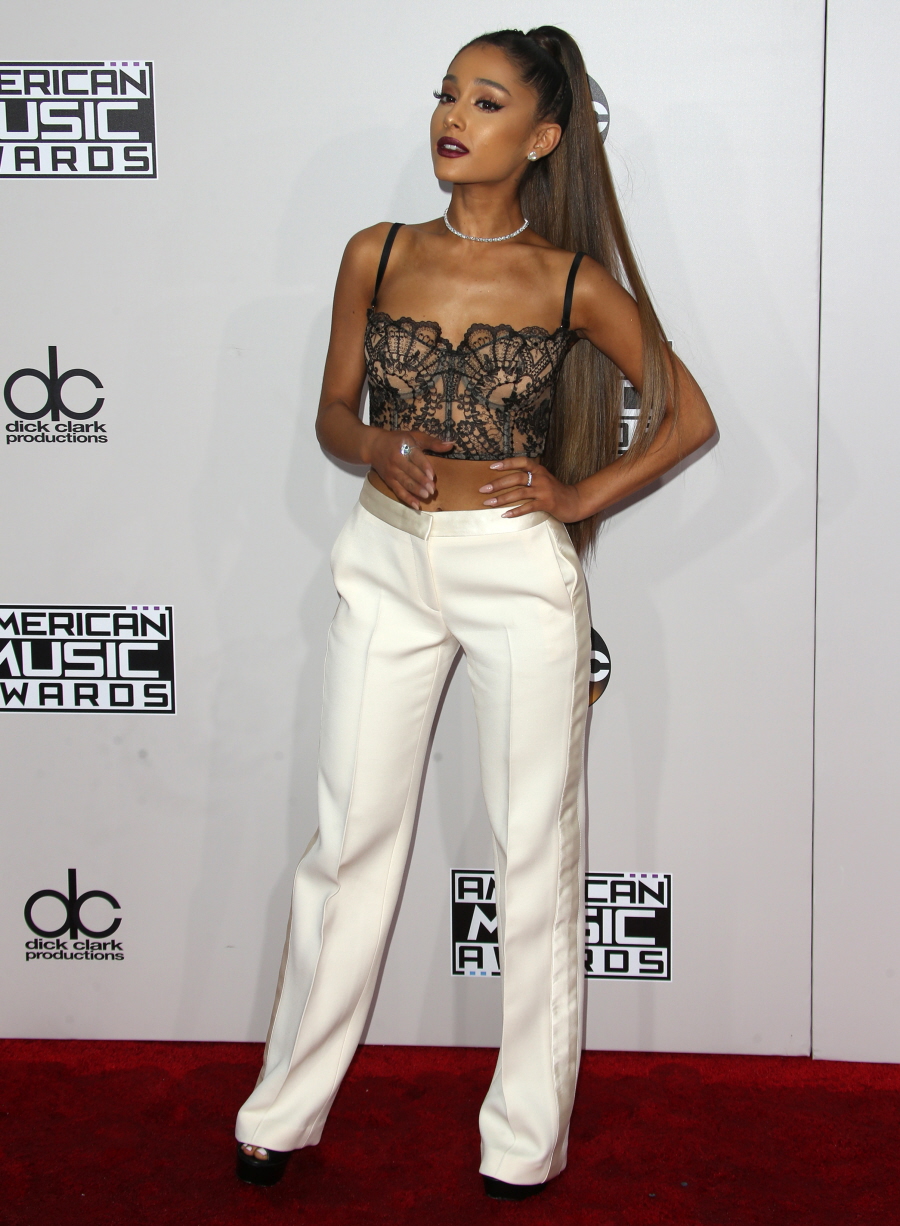 Taraji P Henson in Céline. She said she wanted to look "effortless" and I guess that happened, because it does look like she wandered onto the carpet in her nightgown. I do appreciate that Taraji keeps mixing it up though, and you know she loves fashion and trying different things.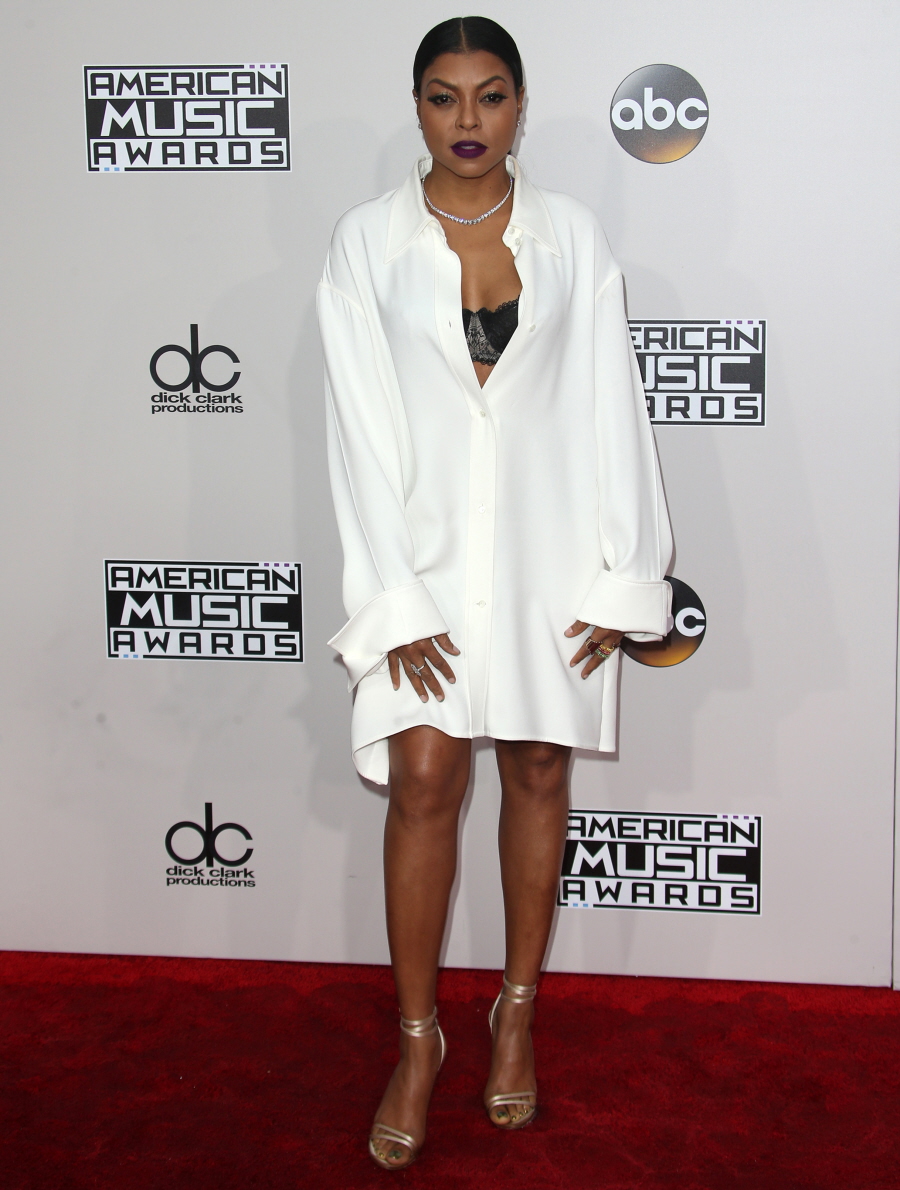 Julianne Hough (she presented) in a Zuhair Murad bodysuit with Mikado skirt. This whole look feels very "Barbie" to me. Even her hair seems Barbie-ish. By that I mean her hair looks like a really cheap wig.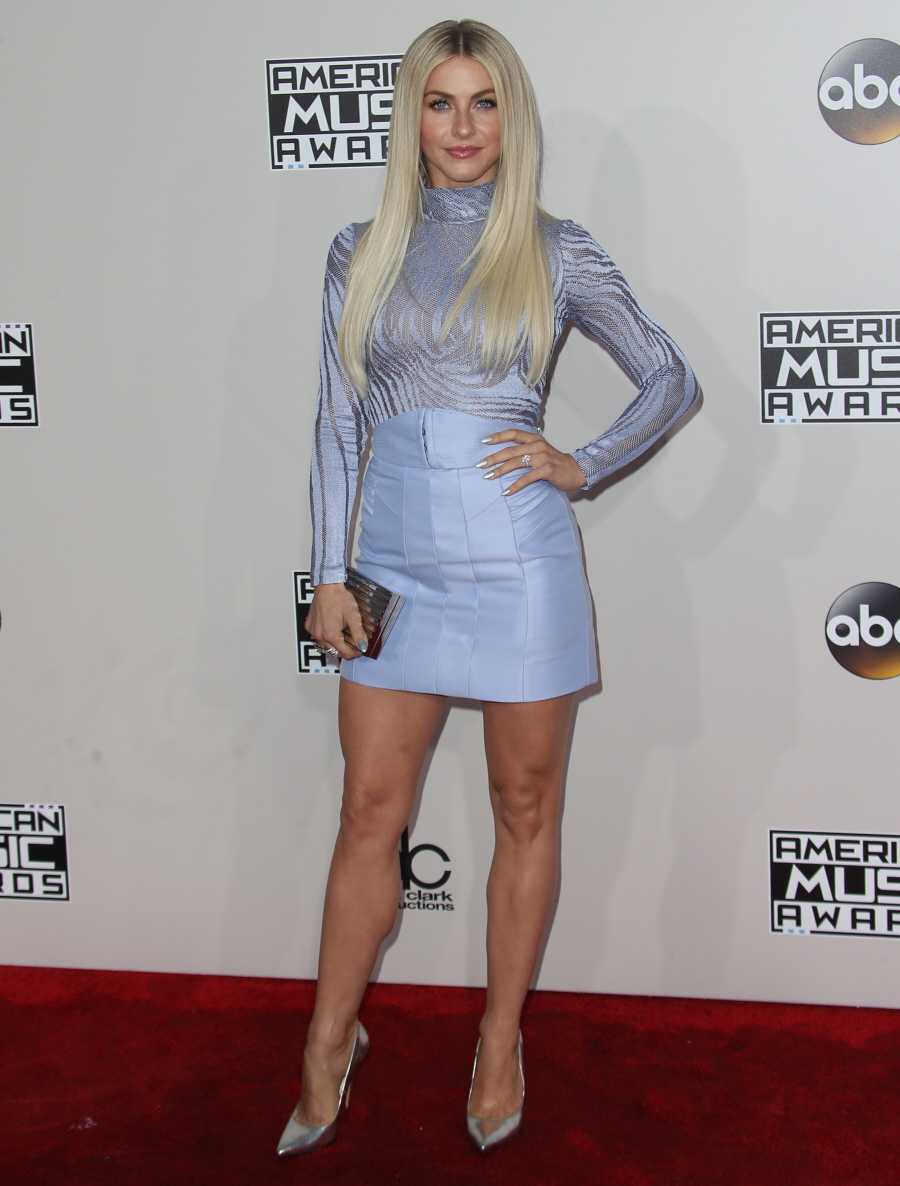 I laughed my ass off when I saw Karlie Kloss in this Atelier Versace. Karlie has been told by too many fashion people that she can "pull off anything" and now she believes it. Versace people were probably laughing as they handed her this dress too. I mean… come on! She's a pretty girl, but this whole look is so stupid. And she looks like she's wearing orthopedic socks.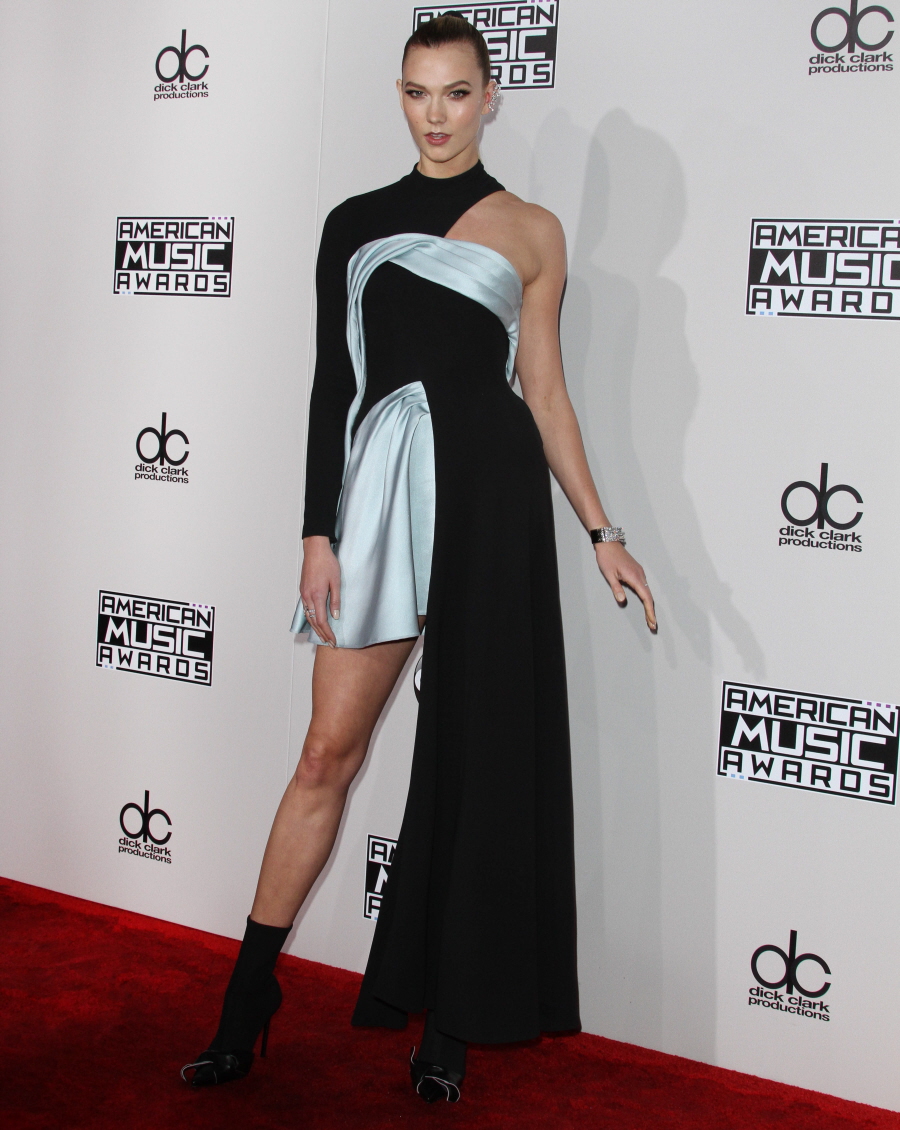 Nina Dobrev looks sad and bewildered in this Zuhair Murad. She really looks like she was not feeling any part of her look.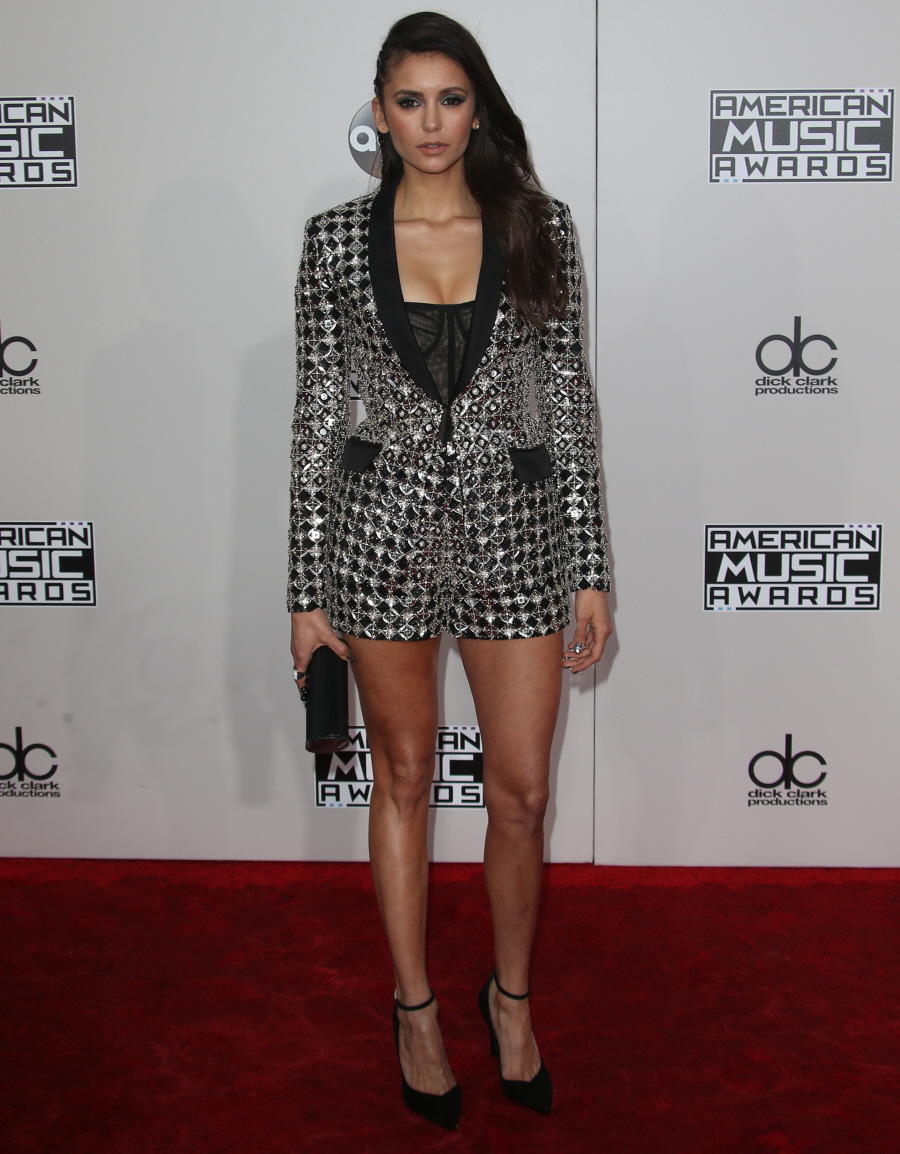 Photos courtesy of WENN.