The last time I paid any attention to Sting, he was declaring that his six kids do not have trust funds and they will not inherit any part of his fortune when he dies. That was two years ago, and people were trying to make it sound like Sting was worth $300 million, but I still don't believe that. I do believe that there won't a lot to inherit, because Sting and his wife Trudie Styler spend their money as it comes in. When you think about it, that's the American way! Spend what you earn, future generations be damned. If he was millions of dollars in debt, he would be even more American. While it's true that Sting does spend most of his time in America these days, it's not because he has an American view of money. No, according to a new interview, he likes living in America because we're not as classist as Great Britain.
He has risen from an impoverished childhood to amass a huge fortune, but Sting said his success as a rock star left him uncomfortable living in Britain. The ex-Police frontman, whose estimated wealth stands at £200 million, claimed he had to move to America because of jealousy back home.

'I'm more comfortable here [in New York]. I think I'm divisive in England', he said in an interview.

The 65-year-old, the son of a milkman and a hairdresser from Wallsend, North Tyneside, has lived in New York for decades. He claimed he was more accepted in American society than in Britain because people could not handle the fact he has climbed up the social ladder.

'I don't really belong to a class anymore, so it's better to be in a society like this, which is a little freer,' he said.
I love when British people complain about the British class system. I don't know why that is, but it just fills my heart with joy. I honestly don't know how British people get anything done, because it feels like every British person just spends every day quietly assessing everyone around them to figure which class they're in and how they should be treated accordingly. And considering that a British paper like the Daily Mail can't even mention Sting without also mentioning his working class parentage… yeah, he has a point?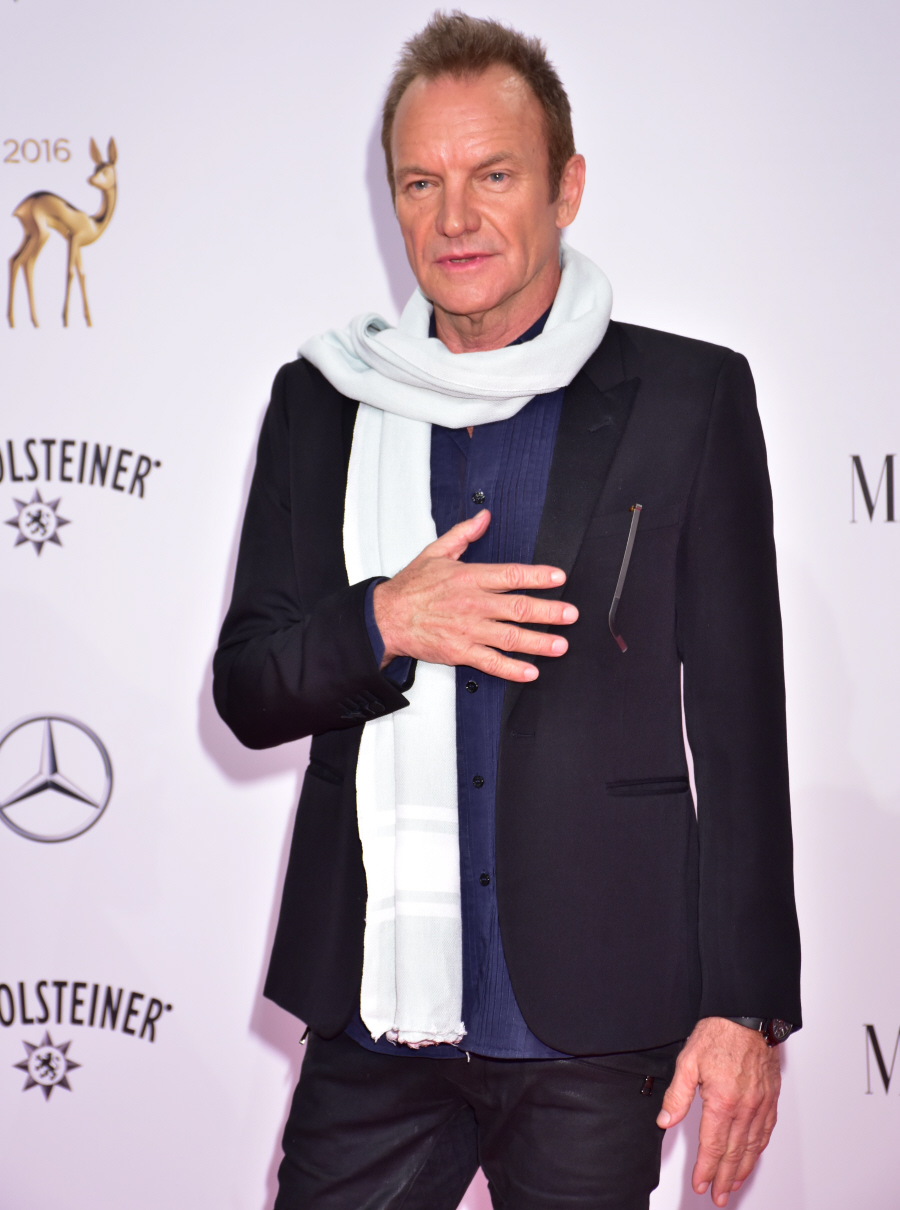 Photos courtesy of WENN.