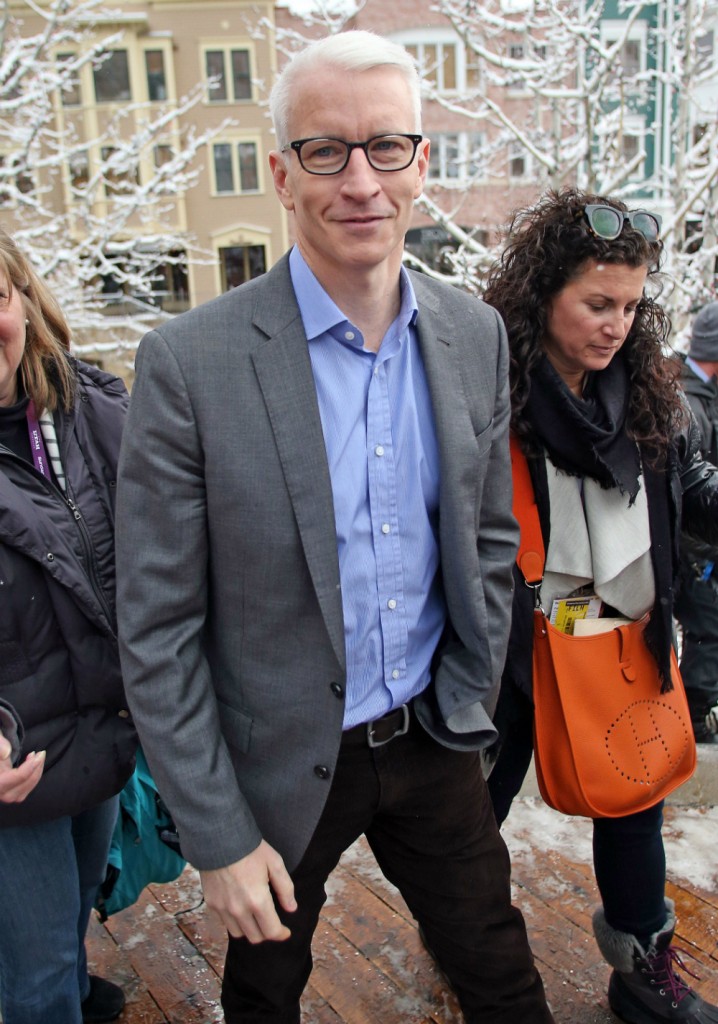 Do (or did) you guys have a cardinal rule in dating? Mine was height. I'm short so I wanted a tall guy for the genes. I never stuck with it, though, I just told whomever I was dating to say they were six feet. Anderson Cooper has been with his partner Benjamin Maisani since 2009. Prior to that, Cooper had his own set of dating rules and according to Cooper, Andy Cohen broke his main one so fast, he stalled at the starting line. Frequent guests Cooper and Kelly Ripa appeared on Cohen's Watch What Happens Live last Wednesday. Many questions focused on Cooper's love life, something he generally tries to stay away from. However, seeing as someone had tried to set Cooper and Cohen up, it was too good to pass up.
Anderson Cooper and Kelly Ripa sat down with Andy Cohen on Wednesday's Watch What Happens Live, where the acclaimed CNN news anchor got pretty candid about his love life — including his failed romance with Cohen himself.

Well, "romance" might not be the right word. According to Cooper, they pair were once set up on a blind date, but Cooper decided he wasn't interested in Cohen before it even went down.

The topic of their almost-date came up when Cohen, apropos of nothing, reminded Ripa that Cooper's mom is the famous socialite and fashion icon Gloria Vanderbilt, which the Live! host already knew.

"Andy and I were first set up on a blind date, which never happened because we had a phone call and after two minutes I said, 'I'm not dating this guy,'" Cooper recounted. "He broke my cardinal rule… he mentioned my mom within the first four sentences of meeting me."

Cooper also got candid about a few other areas of his sex life, including answering a caller's question about whether or not he'd ever "been with a woman."

"I've gone on a date or two with a woman," Cooper answered, hesitantly.

"That's not answering the question," Ripa pressed.

"I don't think I've done more than kissing a woman, yeah," Cooper clarified.
For those who may not know, Anderson's mother is American heiress and fashion designer Gloria Vanderbilt. The custody battle over Gloria was huge and scandalous and many believe the covering of it led to modern-day sensationalism in journalism. Cooper has a very close relationship with his mother and there isn't any animosity between them. I think he just wants to be taken for his own merits and not a conduit for a gossip seeker looking for a glimpse into his famous family (his father was author/screenwriter Wyatt Emory Cooper). I'm fascinated with the Vanderbilts so I would've failed Cooper's test right away… that one and the not being male one.
Cohen isn't the only one that calls Cooper 'The One That Got Away.' Ripa does too. Cohen asked Ripa, who is still looking for a cohost for LIVE with Kelly, if Cooper was her number one choice to fill the seat. She claimed he was but as Cooper resigned with CNN, he's not available. I think Cooper is great as the occasional fill in host but please don't ever let him take the gig full time. Not only do I like him as a journalist but we saw his efforts at a full time chat show host. Plus, I can only imagine what that would do for their friendship.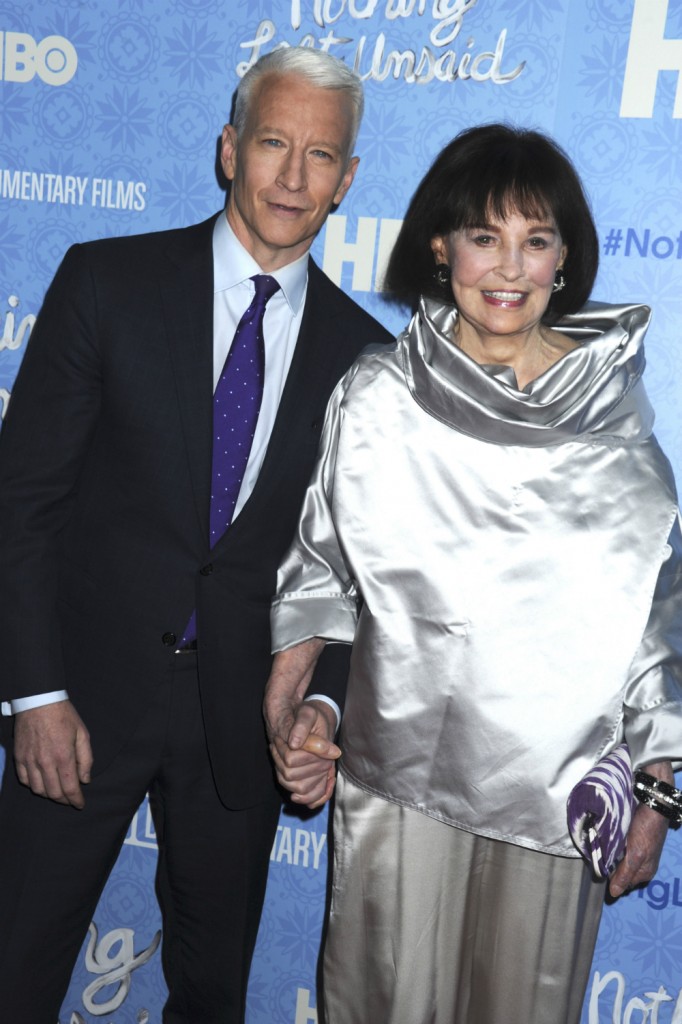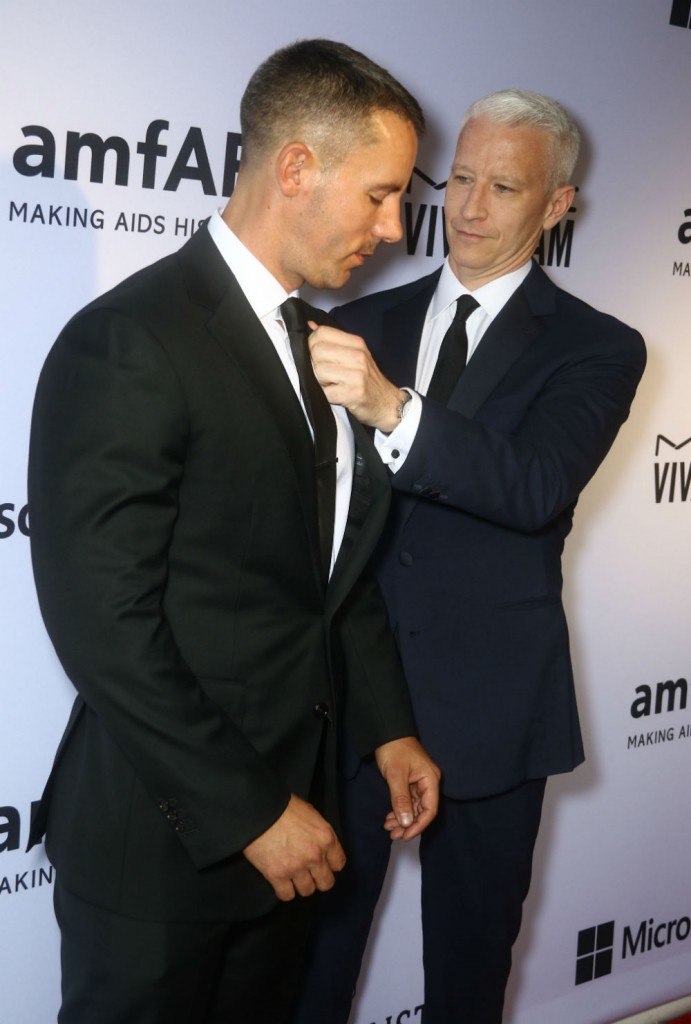 Photo credit:WENN and Fame/Flynet Photos and Getty Images