Jeffrey Dean Morgan was a guest on Howard Stern this week. Honestly I have not watched Walking Dead the last two weeks and I do not miss it. The last episode I saw was when Daryl was being tortured. I heard they had another capsule episode last week, with Tara, that frustrated a lot of fans. I don't think I'm the only one giving up on it, anecdotally my hairdresser told me he couldn't stand how Rick was being made subservient and said he was considering stopping too. This is a guy who usually watches it live every Sunday, so I imagine a lot of people are ditching the show.
Anyway on Stern JDM gave the same line about Negan which he always gives – that Rick killed a bunch of his people at night and that Negan only killed two in retribution. He's totally overlooking the psychological abuse and terror the character inflicts on everyone, including his own people, but we would expect him to tout the same line as producers. He also talked about his six year old son, Augustus, "playing Negan" in the henhouse and the fact that he plays pranks on Andrew Lincoln on set:
He torments Andrew Lincoln on set
"He's very much in character all the time which I particularly have fun with because, you know, Negan is under Rick's skin so now Jeff, in turn, is underneath Andy's skin, hugely. I really pick on him. I think the bigger reaction I can get off camera from him, if I can get him just screaming and swearing then I know I'm doing my job."

On the footage that leaked of Negan bludgeoning Maggie
"I did kill shots on the entire cast. I think the plan was, they would leak some stuff beforehand just to throw people off because there are people whose sole purpose is to ruin the show, to spoil what's going to happen on the show."

On the fan mail he gets
"It's mostly women who I get really weird fan mail from. Like, they just want to be, I don't know, gagged and tied up and beat on a little bit."

On his six year-old son playing Negan
"No [he's not watching it]. He's seen like commercials. He gets real excited. He's got his own baseball bat. He dresses exactly like I'm dressed now. He's got a little Lucille. The other day I lost him and he comes bounding out of the chicken coop and he's dressed full-Negan with the baseball bat, and he's been in the chicken coop for like 20 minutes. He's like 'I'm playing Negan. I was doing eeny, meeny, miny, moe with the hens' and knocking them off the hen stands. I'm like 'How hard were you hitting them?' I ran down and the hens were all fine."
I've heard stories of Norman Reedus and Andrew Lincoln pranking each other and Reedus once posted a video where he set off a glitter bomb in Lincoln's car. It looked brutal. It sounds like JDM is joining in on that. I really want to know though, are any of the actors able to give feedback about the really questionable direction the show is taking or are they expected to follow along or else? It sounds like there's a bunker mentality on set, you know what I mean?
At least his son didn't hurt the hens and hasn't seen the show but I would have a talk to him after that. Also, JDM told a story about a candy store in Rhinebeck, New York which he owns along with Paul Rudd. They bought it to help save it after the owner died and he said it's like a Rockwell painting in there. It's called Samuel's Sweet Shop and he said it's run by a guy who has worked there since he was 15, that his wife often works there and that he and Paul stop in often.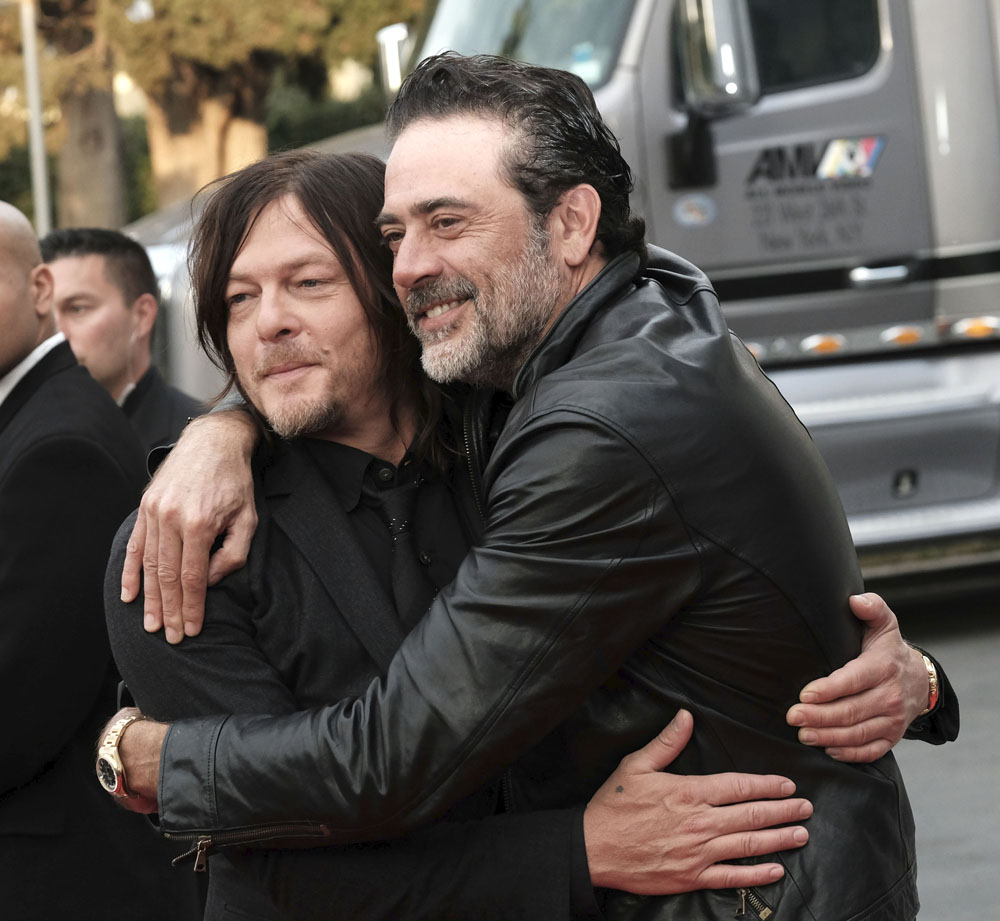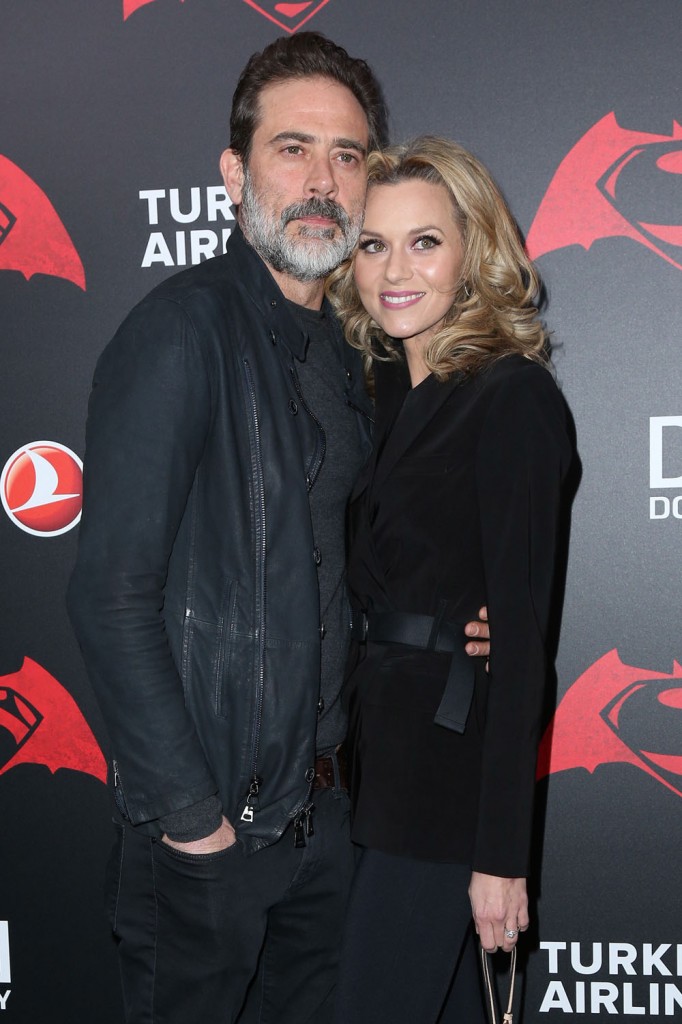 Photo credit: WENN and FameFlynet