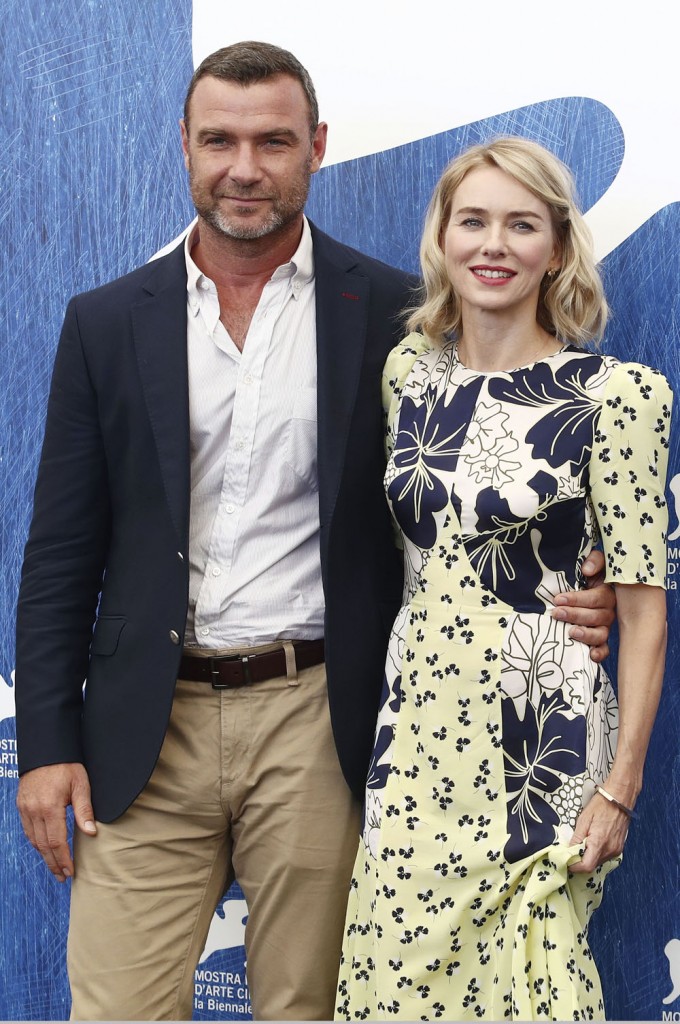 Naomi Watts has handled her split from Liev Schreiber like a boss. TMZ reported that had been separated for months before they made the announcement, meaning they had plenty of time to prepare and to time the announcement for the least publicity. They waited until they were done promoting their movie, they waited until awards season was over and they were kind to each other during that time and on social media afterwards. While there were rumors about what may have preceded the split no other parties came out of the woodwork and there wasn't even the whiff of a scandal. So that's why it's notable that Naomi is talking about her breakup from longterm partner, Liev, even if she's doing it in a general kind of Hallmark-card way:
"I feel I'm in a good place in my life and I want to make sure my kids are healthy, my kids are happy and things are going to go well," Watts, 48, told The Daily Telegraph Australia in an interview published on Saturday. "Those are my hopes for me and for all of us."

The actress went on to discuss that in or out of the spotlight, the breakup has been a time of change for their family of four.

"I feel, whether you're famous or not, transitions are scary for anybody,"she said. "I feel like change is always scary, but that's only because transition for anyone is new and you wonder how things are going to go."

Even logistical decisions, like where and how to celebrate the holidays, is something Watts admits she needs to resolve.

"I'm still figuring out Christmas plans for this year," Watts added. "I obviously want to get back to Australia, but I'm currently working on a TV show, Gypsy, and I've only got a limited amount of time off."
Once you're out of a bad relationship it can be like ripping a bandaid off and you wonder why you didn't do it sooner. Of course that depends on if you're the one whose idea it is to split or if it's mutual. I get the sense that Naomi is the one who wanted out, that she is the one who ended it and that Liev is the one who forced her hand with his general messiness. That's just my feeling based on some of his interviews and I could be wrong. Whatever happened, Naomi is going to remain general enough that I doubt we'll get more of the story from either side. That's not that good for gossip but it's masterful from a PR perspective.
Watts hired a chef to do Thanksgiving for her and she Instagrammed it!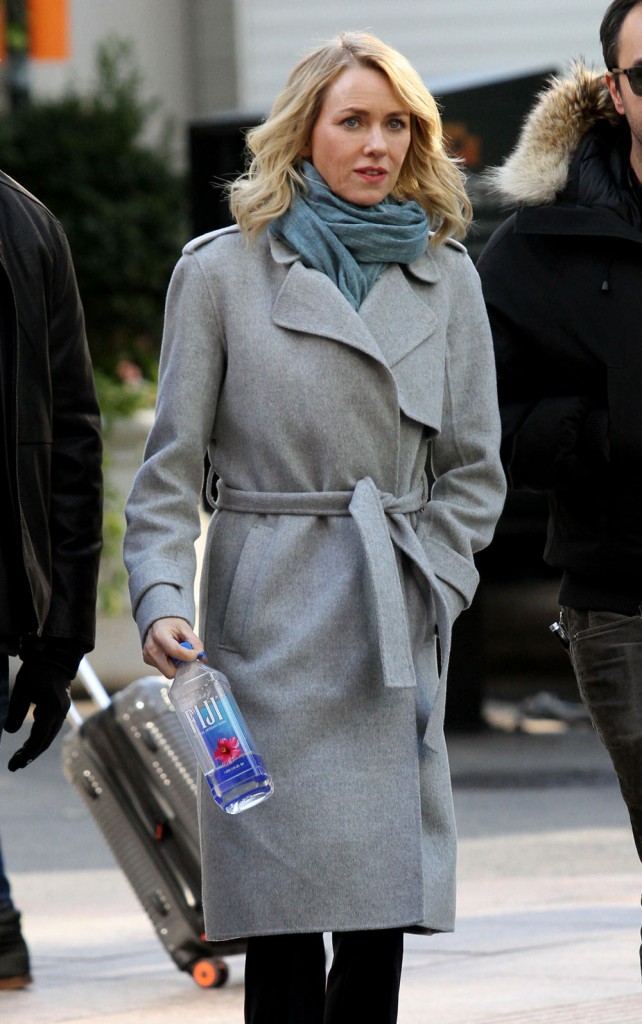 Some photos are from the NY set of Gypsy earlier this month. Credit: Fame, WENN and Instagram/Naomi Watts