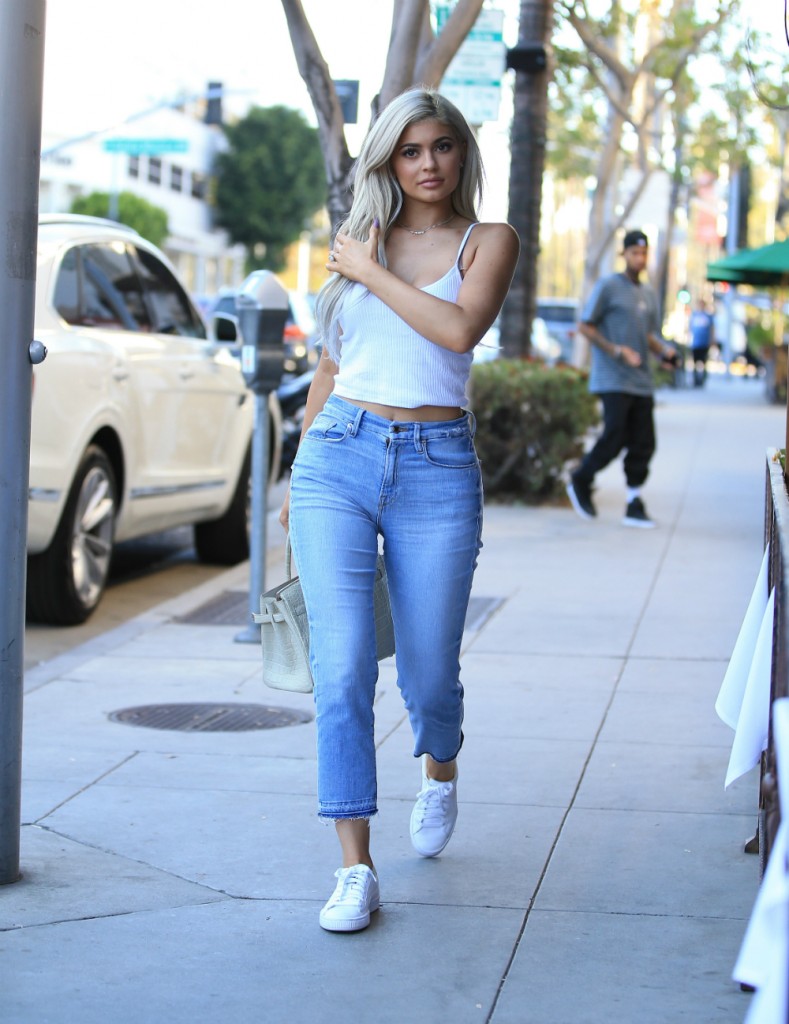 Kylie Jenner has just introduced her cosmetic company's holiday line and it is receiving all the attention we would expect for a Kardashian product. The line is mostly sold out and fans are using superlatives and multiple exclamation points to describe it. Critics, however, see a reoccurring theme with Kylie's promotion: stolen artistic property. Specifically makeup artist Vlada Haggerty who has been the source of much of Kylie's "inspiration". The problem is, Kylie and Ko. keep forgetting to credit Vlada for any of her work.
Trouble first sparked when Vlada noticed Kylie's dripping lip logo for her brand. Vlada, who posted her first dripping lip signature art in May 2015, was thrilled to have art borrowed to promote such a popular line. However, Kylie made no mention of Vlada or her art in its credit. It seems that Kylie is still inspired by Vlada for her holiday line:
Well now wait just a minute – Kylie's lips and fingers are matte, though. And Kylie's fingers are barely touching the nose – these are practically night and day. Seriously, nobody thought to use different colors as an attempt not to be a blatant rip off? (And I'm really not trying to play favorites, but Vlada's just looks better.) Vlada posted her original image nine weeks ago and Kylie's… I don't know because I can't find it on any of Kylie's sites so I guess Kylie Cosmetics got the point? This isn't the first time Vlada had to protect her ideas. A tattoo artist who goes by Toni Art Tattoo also stole her work (along with three others).
Kylie herself can't really be bothered with all of this right now because she's too busy eating. She hosted a huge Thanksgiving dinner with the Jenner-Kardashians (minus Kim, Kanye and Khloe) at her house. The next morning, she prepared boyfriend Tyga's favorite breakfast with French toast, bacon and a sausage-and-pepper scramble and rice with cheesy eggs. That night, the couple went to Tra Di Noi in Malibu for dinner. Good lord, where do they put it? I gained five pounds just reading about it. You can see their various food orgies here but this was the table Kylie set for Thanksgiving, which is typical Kardashian opulence but slightly mesmerizing:
Huh. I wonder who "inspired" this look?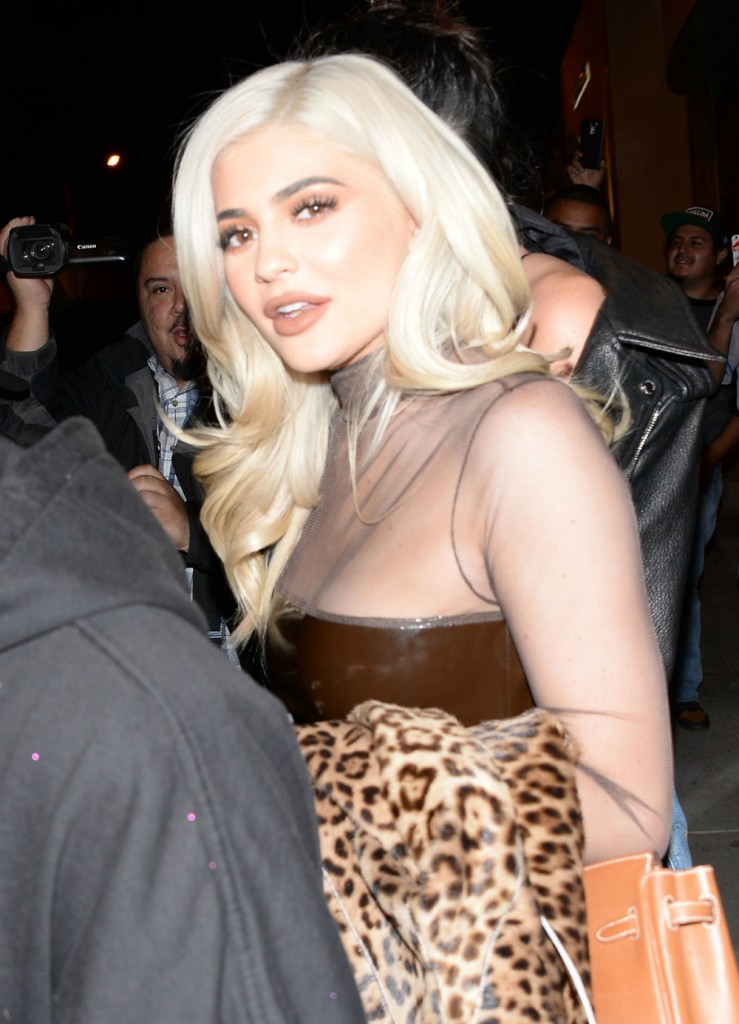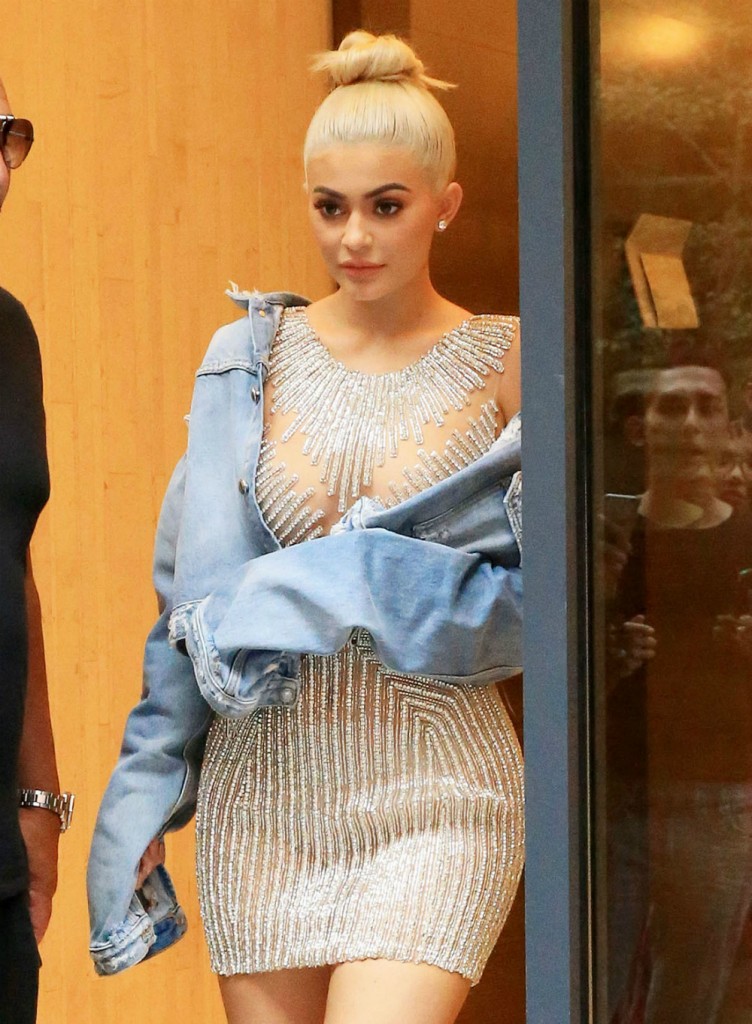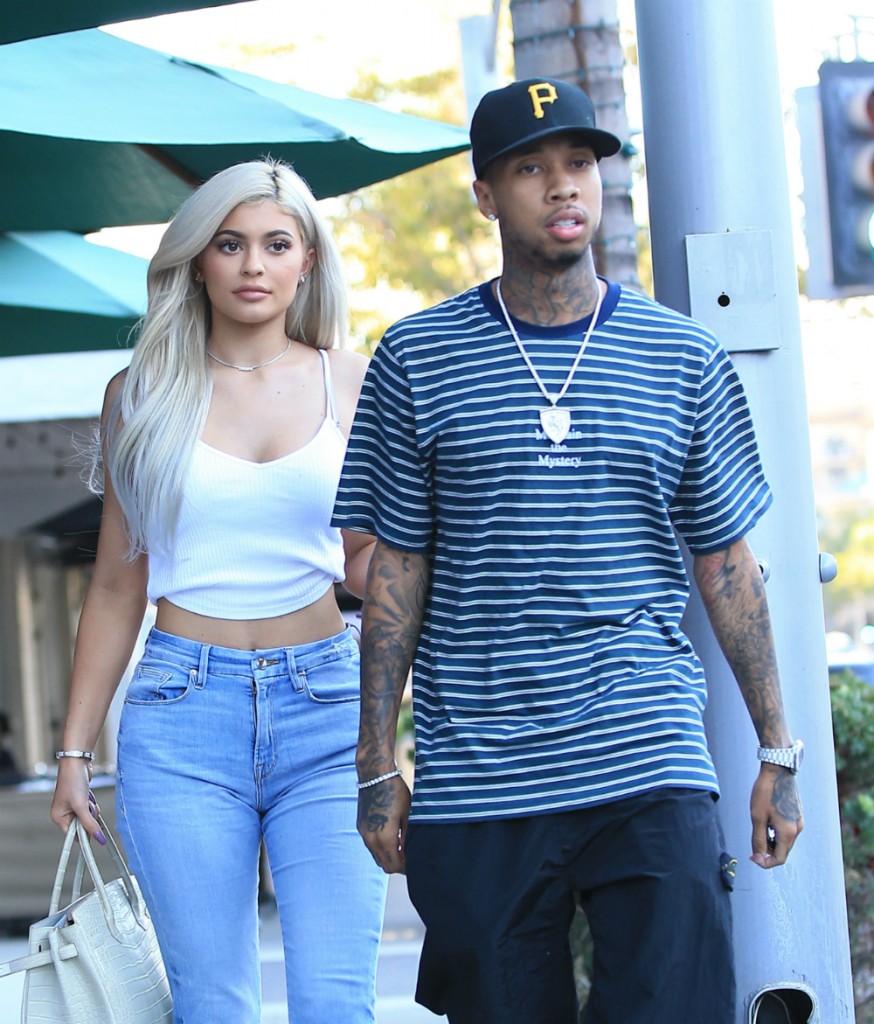 Photo credit: Fame/Flynet Photos and Instagram