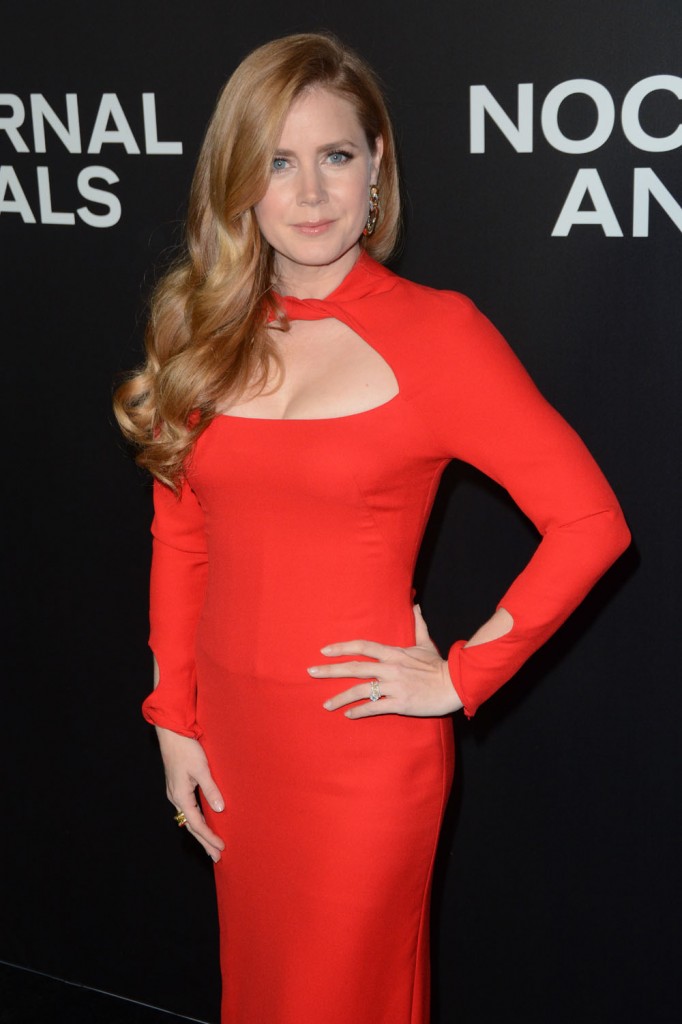 During the Sony hack it came out that Amy Adams and Jennifer Lawrence made significantly less than their male costars on American Hustle. Hustle. Upon realizing that pay discrepancy affected actresses of their caliber, other actresses, like Charlize Theron, used this information to negotiate equitable pay. Some celebrity women have been comfortable talking about it, like Jennifer Lawrence, who penned an excellent essay about the wage gap and how that affects all women. Jessica Chastain has also discussed the wage gap. Other celebrities are not as open about it, and that's their prerogative. Adams hard works to fly under the gossip radar. She was once rumored to have been denied a Today Show interview when she indicated she was unwilling to discuss the Sony hack. Earlier this year she did an interview in which she explained that she's not comfortable talking about it. (Although did make it clear that director David O. Russell was not easy to work with and that he made her cry most days on set, so she's not always mum on controversial subjects.)
Adams was part of The Hollywood Reporter's actresses roundtable discussion along with Taraji P. Henson and Isabelle Huppert, 63, a prolific French actress.During the interview, Adams discussed pay equality in a roudabout way.
Q: In France and England, there seem to be much better roles available for women over 40. Is that true?

HUPPERT Hmm …

Q: You've played some great roles.

HUPPERT Yes, but before 40 and after 40 — but I never felt underemployed because I wasn't 30. In fact, I remember when I was 30, I stopped working for a certain time in France. It happened because it happened. It was regardless of any question of age.

Q: Why did you stop working?

HUPPERT I didn't stop working, but I had less work to do in my country and I did more films out of my country. I'm embarrassed to answer this kind of question because I find it misogynistic.

ADAMS Who you should be asking is the Producer Roundtable: "Do you think minorities are underrepresented? Do you think women are underpaid?" We are always put on the chopping block to put our opinion out there, and that question is never asked. I'm like, "Why don't you ask them and then have their statements be the headlines in the press?" I don't want to be a headline anymore about pay equality.

HENSON That's why I changed what I was saying, because they expect it: "Do you think it's hard for African-Americans?" "Oh, yes …" (Laughs.)

ADAMS I agree with you. I think the real question should be asked of the people who make those decisions.
[From The Hollywood Reporter]
She's not wrong. When producers and directors are asked why they don't have equal representation of women or people of color in their films they often tell the truth, that they don't think it matters. Some even suggest they find it offensive that they're being asked about it, effectively sending a warning to journalists not to broach the subject, lest they be shut out of future interviews. So withthe issue a hotbed in the press and the people responsible for the situation refusing to loosen their grip on the subject, the burden yet again falls to the people who are affected by it. And every time they do, they, who risk angering bosses who already believe that they should be marginalized and paid less. It's great that actresses are speaking out about the discrepancy in any way they are comfortable. But Adams is right, let's start making those responsible the headline instead of those affected.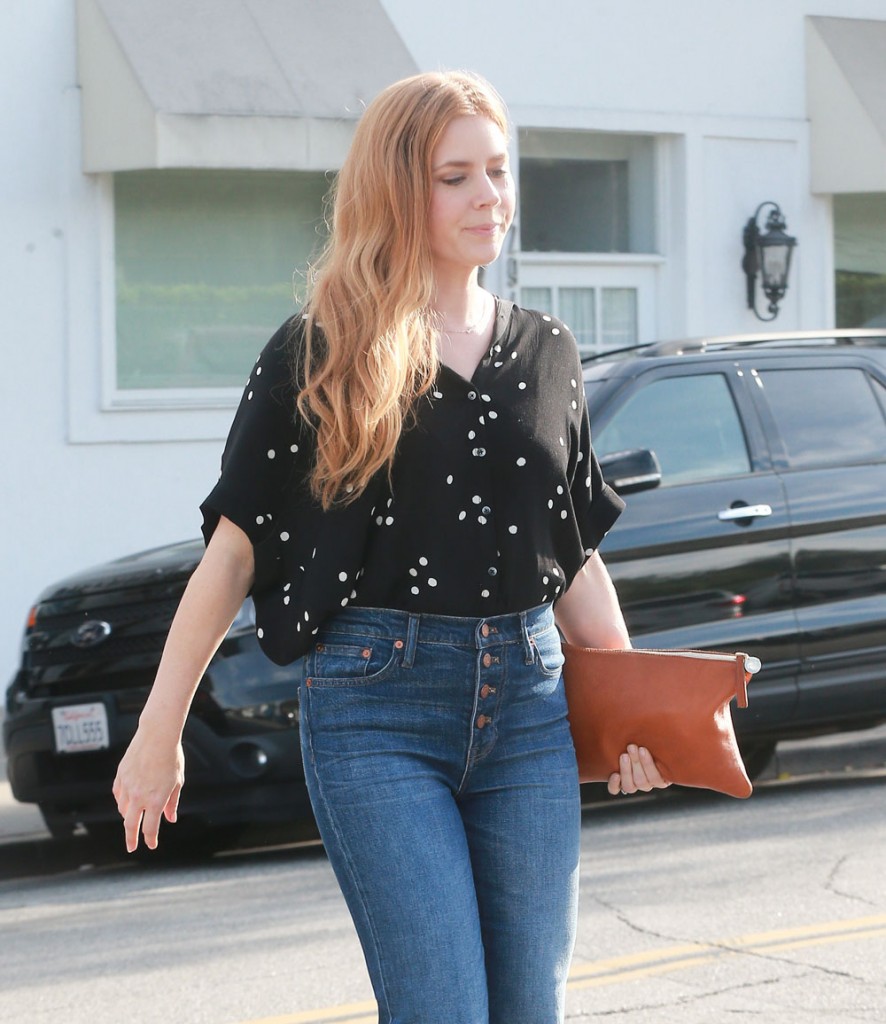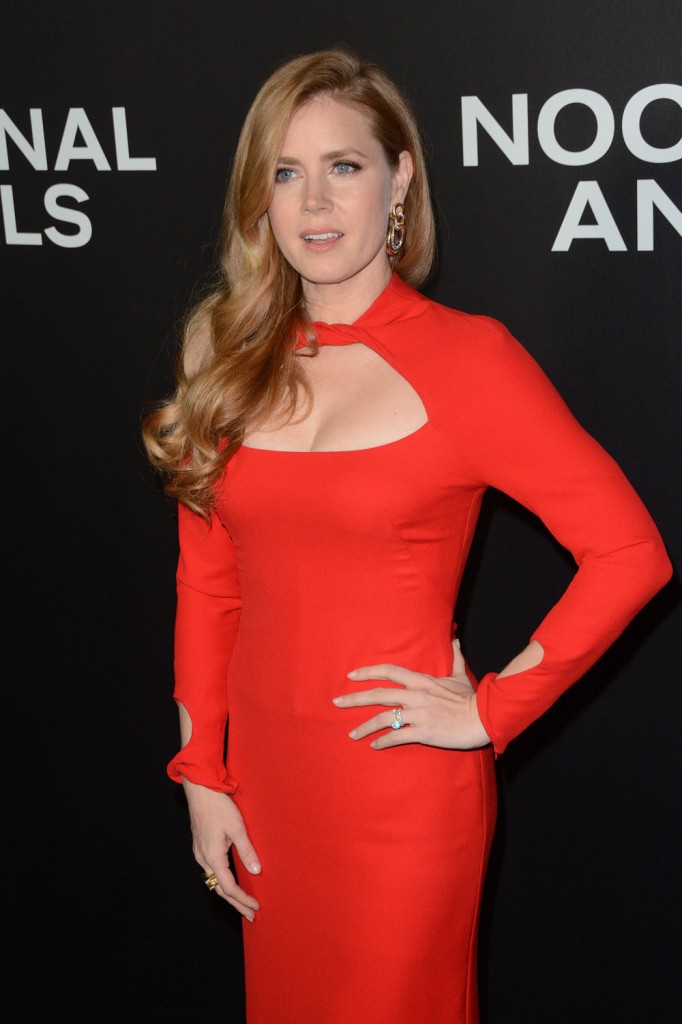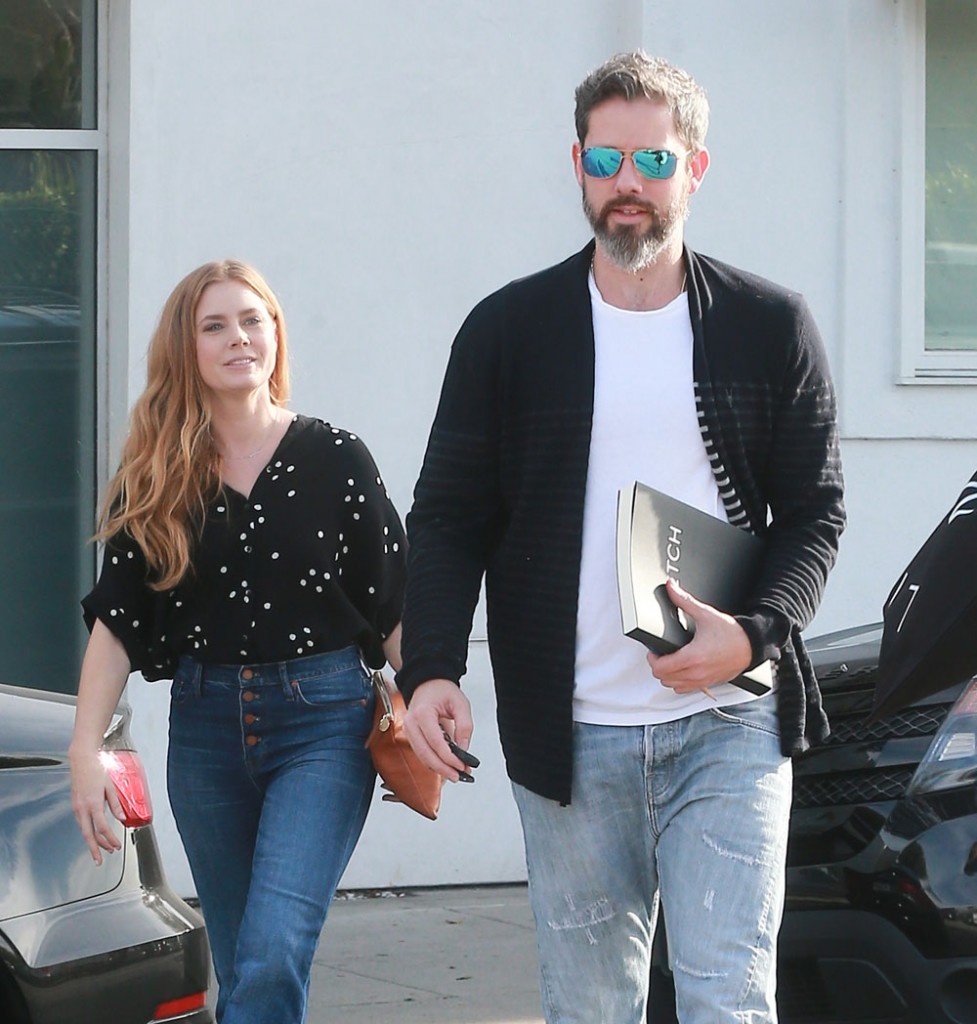 Photos creditL WENN and FameFlynet