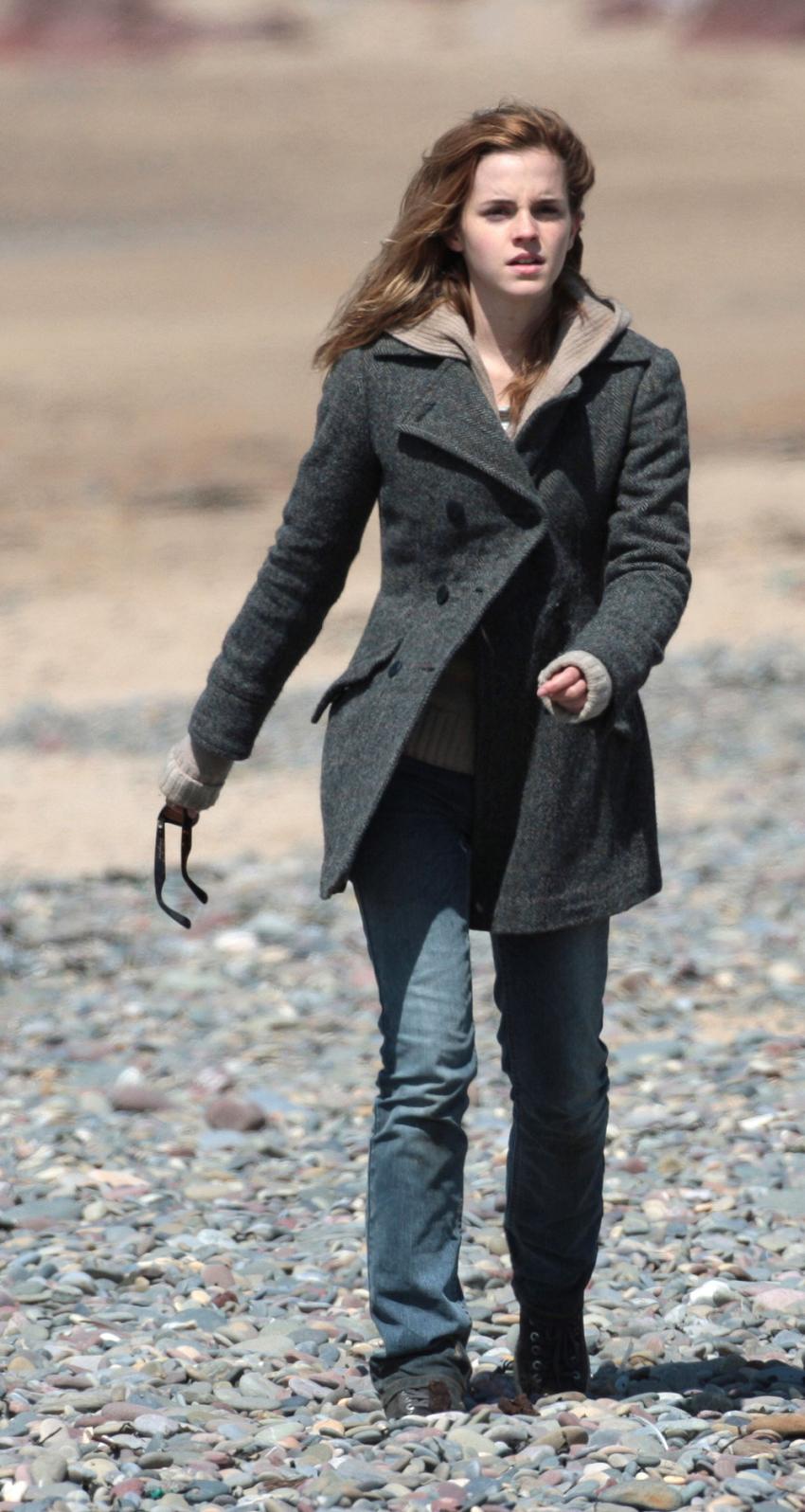 I never thought I'd hear the words "diva" and "Emma Watson" in the same sentence. But new reports from Wales – where the next two installments of the Harry Potter series are being shot back-to-back – tell another story. Production staffers on the movie say that Emma has always been the "most testy," but that it has gotten even worse for this movie and she's been "more ofa pain than usual." The "diva" title has been given to her because she shows up late, and is always complaining.
Of all the "Harry Potter" stars, Emma Watson always has been the most "testy," according to a production staffer who has worked on most of the films based on J.K. Rowling's super-popular novels about the famous boy wizard.

But word coming from Wales — where "Harry Potter and the Deathly Hallows, Part 1″ is being shot (back-to-back with "Part 2″) — has the young actress being "more of a pain than usual."

Daniel Radcliffe, Rupert Grint and the rest of the cast "are a dream to work with," said the source Wednesday, "But Emma is even more moody than usual. … She's always complaining, showing up late and has upset both cast and crew members with her rudeness. … She's really become a big diva. … Everyone's sick of it."
[from Chicago Sun Times]
Emma has never struck me in the least as a diva, but maybe she's just good at covering it up for the press. She's always seemed like a sweet, intelligent girl to me. She's said in the past that she has problems being sexy, and she's nervous about kissing Rupert Grint (who plays Ron) in the new movie. She's also looking forward to going to college in the fall.
On the other hand, this could just be a total crock. I hope so – I want to think that there is at least one young actress out there that isn't an entitled diva.
Here's Emma Watson filming on the Pembrokeshire Coast set of 'Harry Potter and The Deathly Hallows' on Tuesday. Images thanks to WENN.com .