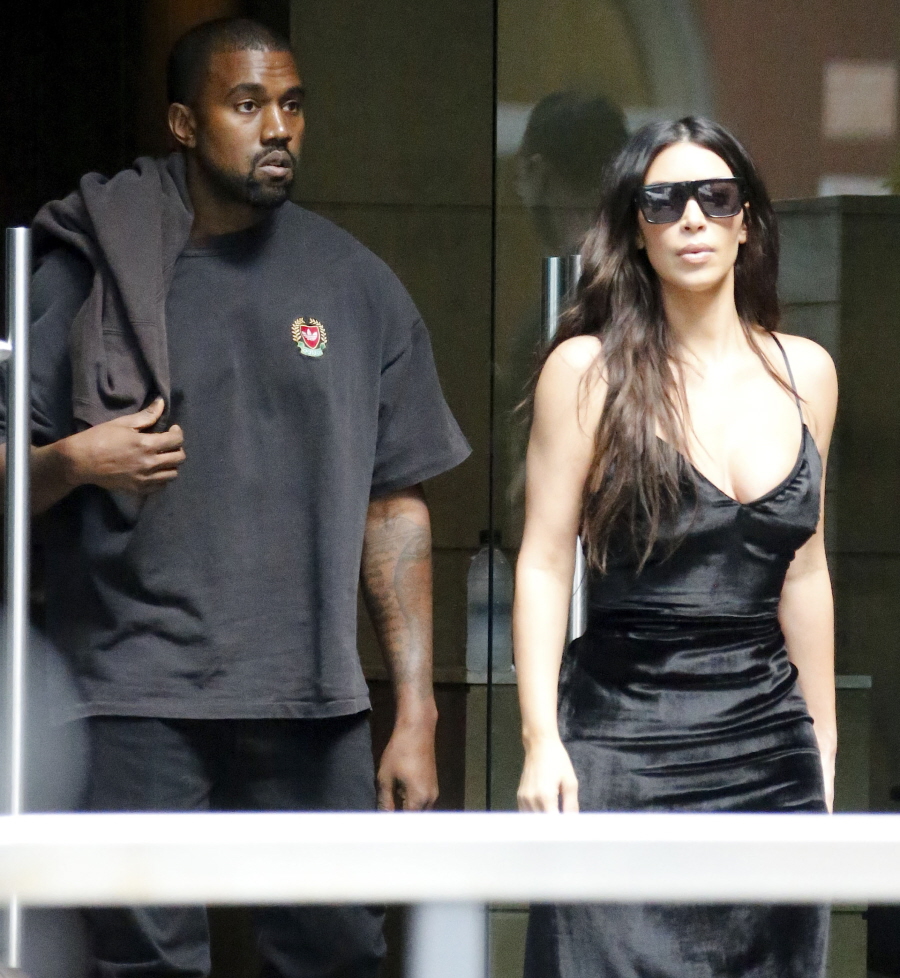 Kanye West is still seeking treatment at UCLA Medical Center. Reportedly, his stay is open-ended at this point, and no one really knows when he'll be discharged. I think that's being reflected in the more official-sounding leaks to E! News, TMZ and People Magazine too. I can only assume that these leaks are coming from Kris Jenner or Kim Kardashian or both. But what's interesting is that the leaks aren't happy-happy, let's-put-a-positive-spin-on-this. The leaks are getting DARK. Here are some assorted quotes from several People Mag stories:
Kanye's condition is serious. A source says that West generally has "big ups and big downs, but this bout seems to be much more serious. In the hospital he has been very paranoid and is under constant watch for his safety. He's still there because clearly he's not doing well."

Kim is doing what she can. Reportedly, Kim "acts very concerned. She says he has yet to be diagnosed, but she uses words like paranoia and explained that Kanye thinks everyone is out to get him. The only person Kanye trusts is Kim. Kim does spend hours with Kanye every day. She says that Kanye is on many different medications and that his doctors are figuring out proper doses. Kim says that not much has changed since he was admitted and that his doctors seem concerned."

Kanye wants to work. Yet another source tells People, "They tell me he's doing good… he's been really eager to make music and to work even from the hospital bed."

Kanye's kids haven't visited him. A source says, "The kids have not visited. Kim has been there," a source close to the situation tells PEOPLE. Resnick Neuropsychiatric Hospital at UCLA, where West is being treated, allows children to visit with adult accompaniment and patient permission. Though supportive, a Kardashian family insider says that the episode has left Kim, 36, feeling "overwhelmed" and concerned about West's relationship with their children, North, 3, and Saint, 11 months. "She is very worried about the kids being around Kanye," another source close to the family tells PEOPLE.
I wonder if Kim is worried that Kanye will have issues around the kids, or if she worries about the kids seeing Kanye in that kind of state. It's probably a little bit of both, and I think that part says a lot about how badly Kanye is doing overall, that Kim doesn't even want to bring the kids to the hospital. It also wouldn't surprise me at all if Kim and the kids were staying with Kris Jenner right now, don't you think?
Meanwhile, E! News reports that Kanye has decided that he isn't ready to go back home and that he knows he isn't where he should be mentally. As for the state of their marriage, while sources admit that this is a difficult time, Kim and Kanye "know in the end this will bring them closer. Their love has not been affected during this hard time, but it has been tested to see if they can get through it. They have faith they will."
And finally, production on Keeping Up with the Kardashians has been shut down until further notice. The production was suspended following Kim's robbery in Paris, and she apparently has barely filmed anything since. Now with Kanye in the hospital, E! is pretty much resigned to the idea that the production won't be back up until next year. And even then, Kim might be out.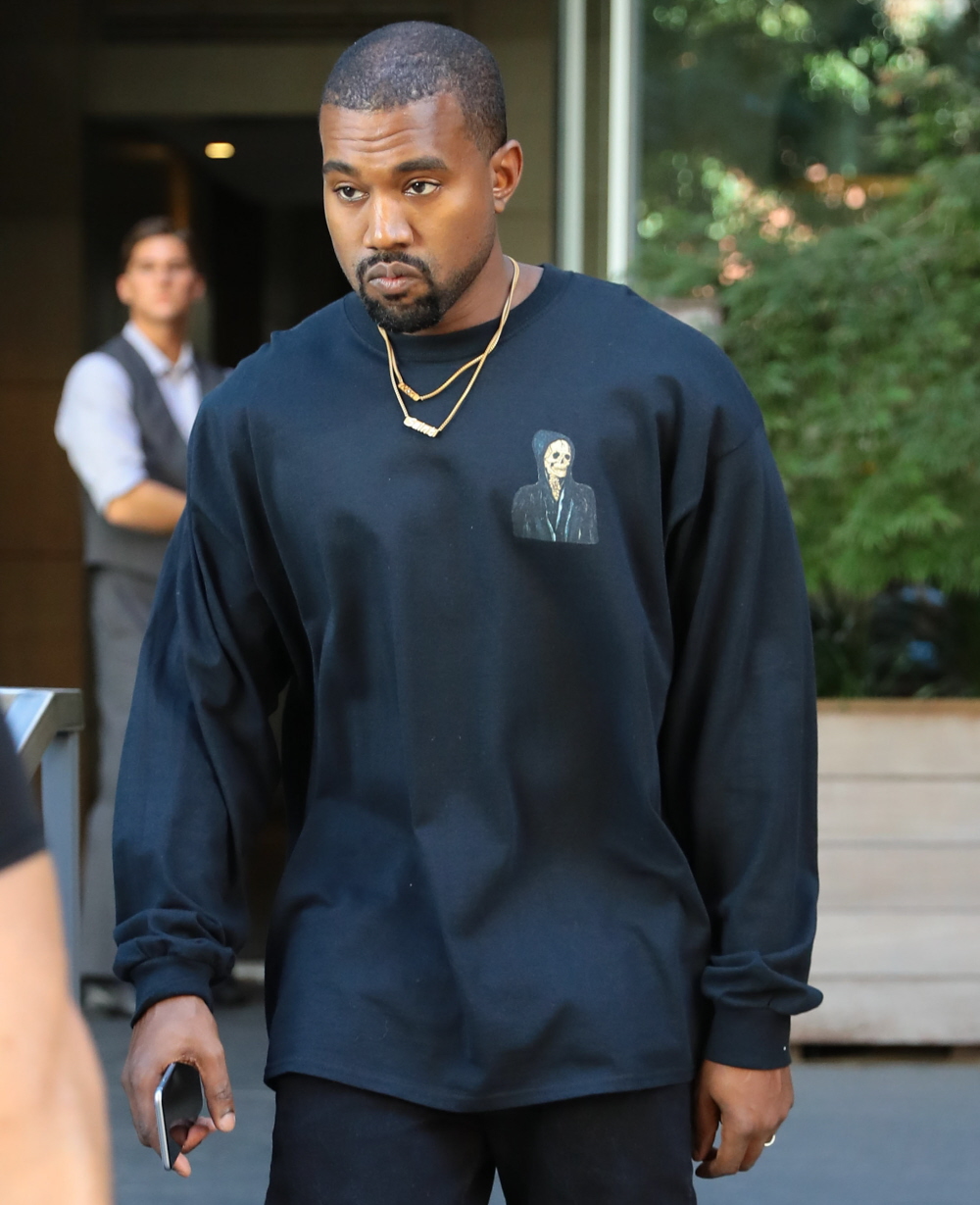 Photos courtesy of Fame/Flynet.