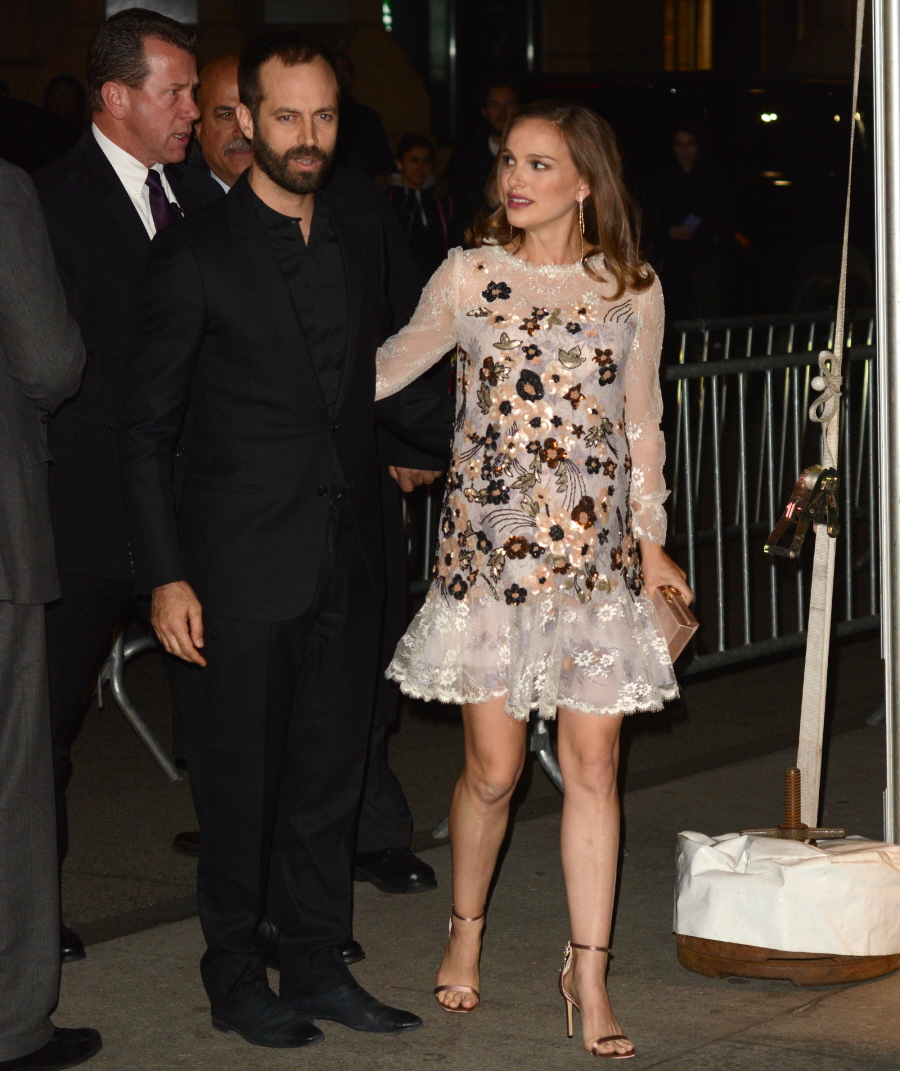 Natalie Portman appeared on The Tonight Show last night to promote Jackie, her Oscar-bait hopeful. Honestly, I haven't had any issues with Portman's promotional tour thus far. She's been steering clear of hot-button issues, and she just doesn't seem as smug as she usually does. She was even cheerful with Jimmy Fallon, chatting away about her pregnancy and her holiday plans. Note: Jimmy Fallon is the one annoying me in this clip. He's slurring his words and it makes me wonder if he actually is drinking on the job.
Natalie confirms her pregnancy but says "It's weird because I'm a small person in general, so you show a lot faster and a lot more when you're small. Everyone thinks I'm about to pop and about to give birth any minute, and I have months to go." That is weird, because she's been looking pretty pregnant for months now, I had been assuming that there would be some awkward timing if she actually did have to go through a big Oscar campaign. Like, isn't the baby due in January or February? But I guess not.
After that discussion, they talk about her holiday plans and she says that Benjamin's parents are coming to America to celebrate the holidays with Natalie and her family. All of her life, Natalie and her family have only celebrated Hanukkah, but for the arrival of the Millepieds, Natalie's family will be doing a Christmas tree for the very first time. She told Jimmy:
"I celebrate Hanukkah; I'm Jewish. But my husband's family celebrates Christmas, so we usually do Hanukkah at ours and Christmas at theirs, but this year it's the same time, which is really nice. So, they're coming to us—to my parents. I was asking my husband, 'Is it OK if we don't have a tree?' And my parents are like, 'We can get a tree!' So excited! Like, my whole life — no Christmas tree. And then all of a sudden they have this great excuse, because it's kind of every Jew's secret wish to have a Christmas tree. It's so pretty! It's like, 'Why can't we have that, too?' It took 35 years to get here!"
I think that's cute! And yes, I've heard stories about many Jewish or multi-faith families doing Christmas trees, just because they're pretty and festive and why not? I think it's sort of sweet to think about Natalie and Benjamin's families coming together with a Christmas tree and a menorah.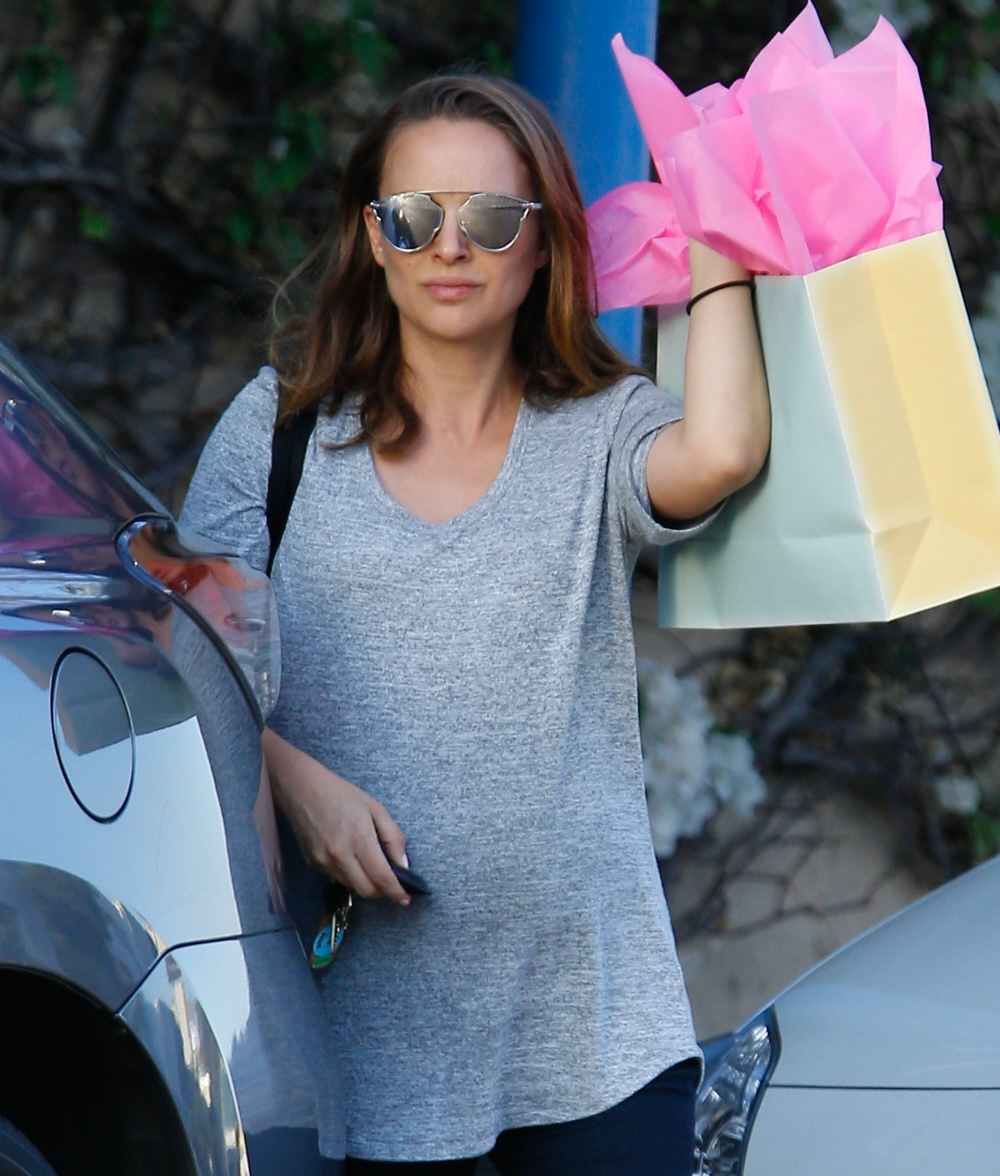 Photos courtesy of WENN, Fame/Flynet.