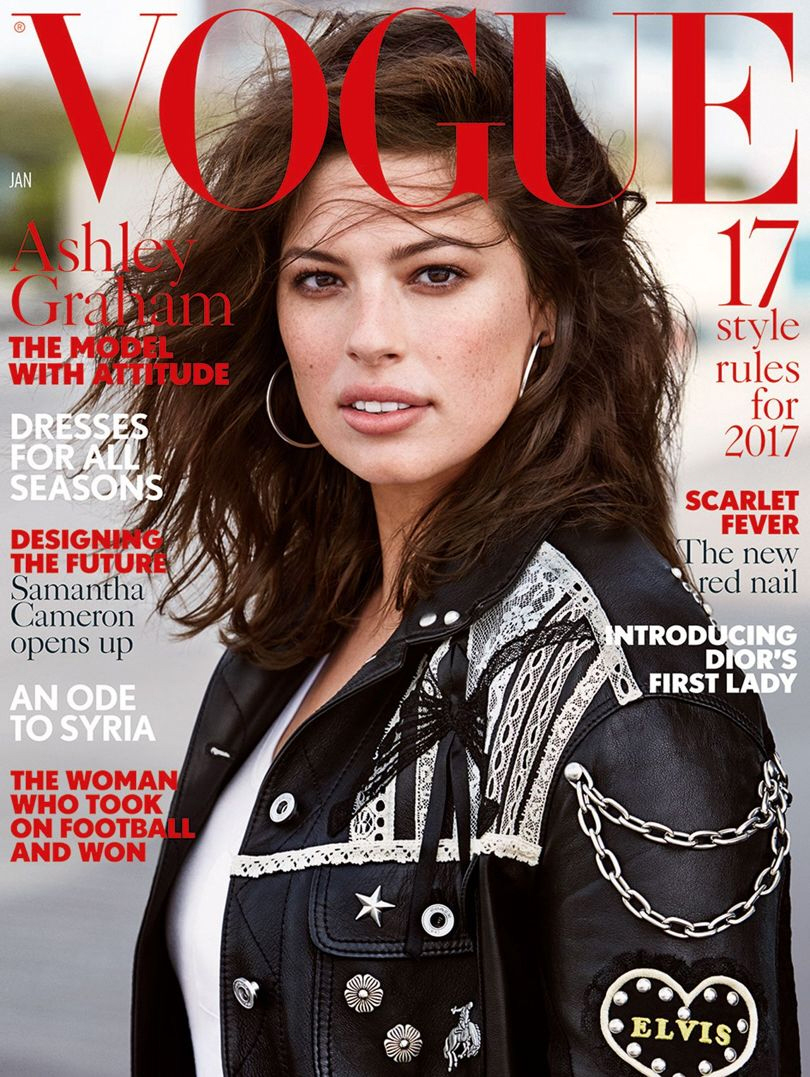 Ashley Graham went from "who?" to "oh, she's everywhere" this year, and what better way to cap off her year of domination than her first-ever Vogue cover? To be fair, this is British Vogue, not American Vogue, although it wouldn't surprise me at all if Ashley got an American Vogue cover in the next year, given her complete domination. Also to be fair, this is just the January issue! There's a weird ebb and flow to monthly magazines, and the January issue is not one of the important of the year. But still, a British Vogue cover is nothing to sniff at. Even if Ashley does look mid-sniff on the cover shot. She's a seriously beautiful woman, but this cover is not the best, and neither is the "mechanic chic" interior photo (at the end of the post). Anyway, the interview is pretty good. Ashley talks about her career, body image and more. Some highlights:
The Plus-Sized Label: "When we're supposed to be talking about diversity for women, it feels so divisive and purpose-defeating, giving us yet another label."

Whether she wishes she was thinner: "Do I sometimes wish I were thinner? God, in the old days, absolutely I did, but now I feel that to lose weight would be disloyal to myself. A lot of who I am is connected to my size, and I am so happy with who I am."

Her branding as a model: "For 10 years I'd been told I was always going to be a catalogue girl, never a cover girl. Well, I got with IMG and did five covers in a year, boom, boom, boom. See, if you have a pretty face doors will open, but your job isn't just to walk through them, it's to get invited back."

The beauty jackpot: "Look, I hit the beauty jackpot, I get it, but that's not enough, you've got to have more to have longevity in this business. It's always been, 'OK, so what can I do now?'"
[From E! News and British Vogue]
The way I feel about Ashley's confidence is that there is a bravery and audacity to a plus-sized woman in our society standing up and saying "You know what? I'm beautiful and I don't want to lose weight. I feel comfortable where I am." It feels non-conformist, it feels iconoclastic in an industry dominated by size-zero women and the gay men who tell those women that they need to be even thinner. But I also think that if Ashley wants to lose weight – whether she does so consciously or just through circumstance – that's not any kind of betrayal for her fans. I mean, I feel like she's always going to be a big girl, but I wouldn't be offended nor would I think she was "off brand" if she lost weight… or gained weight.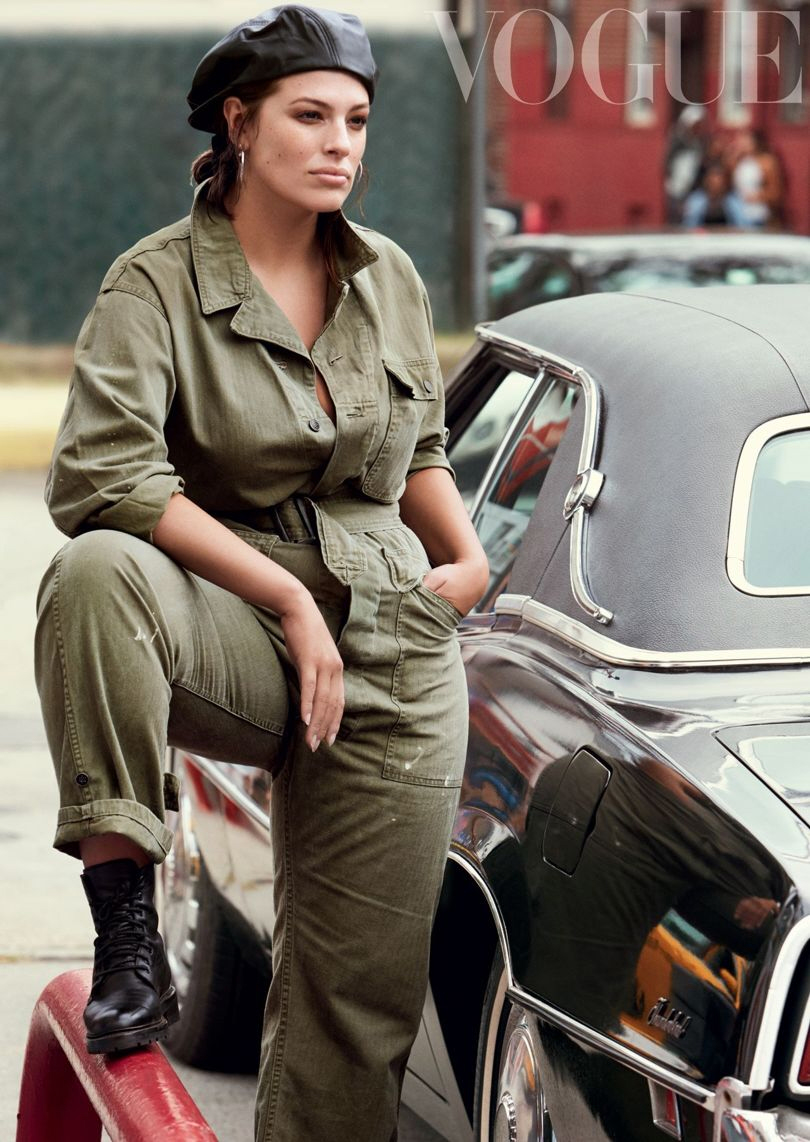 Photos courtesy of British Vogue.