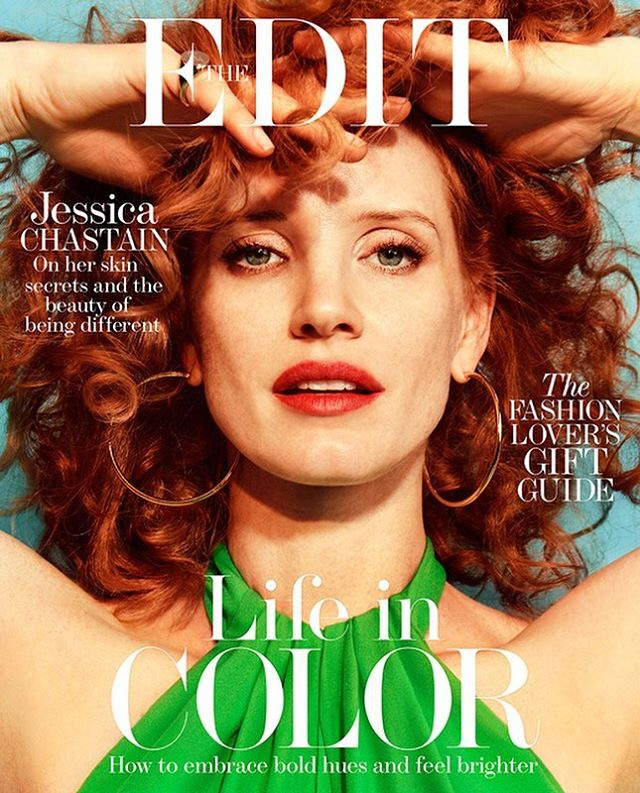 I like Jessica Chastain a lot, and I love watching her in movies. But covering her interviews often leaves me bored out of my mind. She's intelligent, thoughtful and respectful, but she doesn't gossip or offer up many juicy details about herself or her costars. That being said, I enjoyed her interview with The Edit from the very beginning, because the start of the piece is real estate and interior-design p0rn. She invited The Edit into her newly remodeled New York apartment, and it sounds rather fabulous. Jessica Chastain is the kind of woman who will buy a slipper chair at an auction because it once belonged to Lauren Bacall. She is the kind of woman who will purchase Leonard Bernstein's classic four-bedroom apartment and remodel it with historical and architectural accuracy. See? Those are the kinds of details that make me like her even more. Anyway, you can read the full Edit piece here. Some highlights:
What she says before the election: "If [Hillary] wins by a landslide, that tells the world that we are a country that doesn't support racism, sexism or any other -ism, and we're actually taking a huge stand against it. It would be incredible for girls everywhere to see that. But also I think [Trump] being so popular is really an example of why feminism is so important. Unbeknownst to him, he is bringing it all to the forefront, and I am very grateful to him for doing that. You have to look at the world in a positive way otherwise you just want to cry."

She turns down endorsements & roles because she wants to be a role model for girls: She turned down a megabucks blockbuster – she won't say which – because the character was too passive. She was offered a lucrative lingerie campaign, which was tempting, but did not fit with her sense of responsibility as a role model to young women. "If I can help create empathy and balance in society, I'm going to do whatever I can to tell stories that subconsciously create that. When I get a script that has the opportunity to create discussion and inspire young girls, I don't want to say no to that. If something comes to me before it has financing and I can help get it made, I feel a responsibility in that. I just want to contribute."

Whether it's better for actresses right now: "There are incredible movies with female protagonists, but I'm cautious to say everything's better now because I see studios patting themselves on the back: 'Look, I've got this film with diversity. I've got women in this.' I think when you congratulate yourselves for diversity, that means nothing's really changed."

She's been a vegan for 10 years: "So much comes down to the food you eat and I eat a very clean diet. Being vegan has made a huge difference in my life."

Being a freckly ginger kid: "I didn't like looking different. Being a redhead, you can't fit into the group. I wanted to be blond so bad. I had really bad self-esteem and I asked my mom if I could dye my hair but she wouldn't let me…I called my company Freckle Films because it was something I used to hate about myself. But I want to make movies about our differences as a society so that's why I called it that. Now, I celebrate it."

Whether she would ever consider plastic surgery: "Who knows? When I'm 50 or 60, I might. Some people think I've had a nose job. I've never had anything like that done, but I have no judgement of anyone that does."

She turns 40 next year, does she worry about the roles drying up? "When I read interviews about male actors, they aren't asked these questions. I feel – and please don't take offence – but I feel that the media has a responsibility to not continue to ask them."
All of these interviews with celebrities done before the election are making me sad, even though Chastain does have a point. It would have been nice if Hillary had won by a landslide… in the electoral college. She did win by millions of votes in the popular vote, so at least that's something. But Chastain's silver lining is basically that Donald Trump is a such an unhinged misogynist, such a blatant and vile predator, that it's now easier to point to him and say, "This is what I've been talking about when I say 'rape culture' and 'trigger' and 'misogyny'." That's been the case all along – Trump never dog-whistled anything. Everyone knew what he thought about women. And now we're going to get four years of it. Enjoy.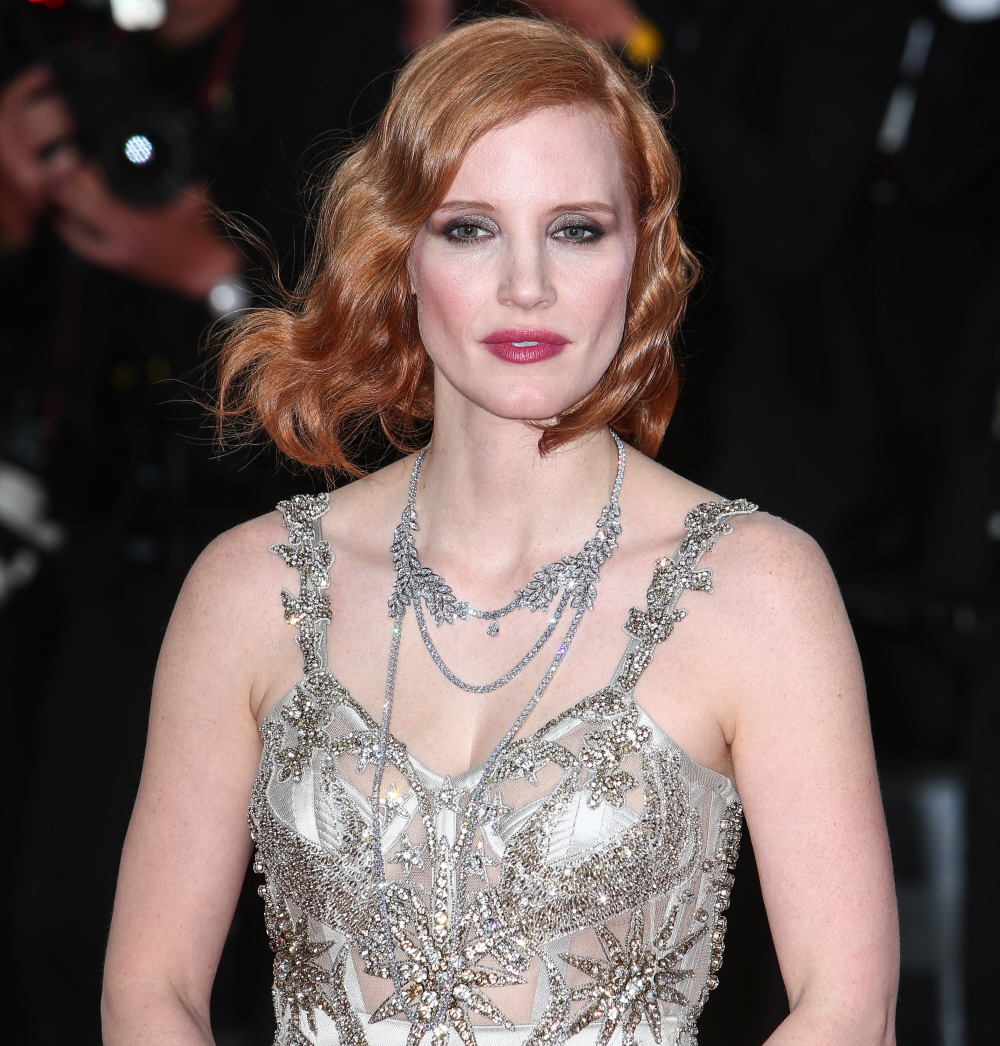 Photos courtesy of WENN, The Edit.