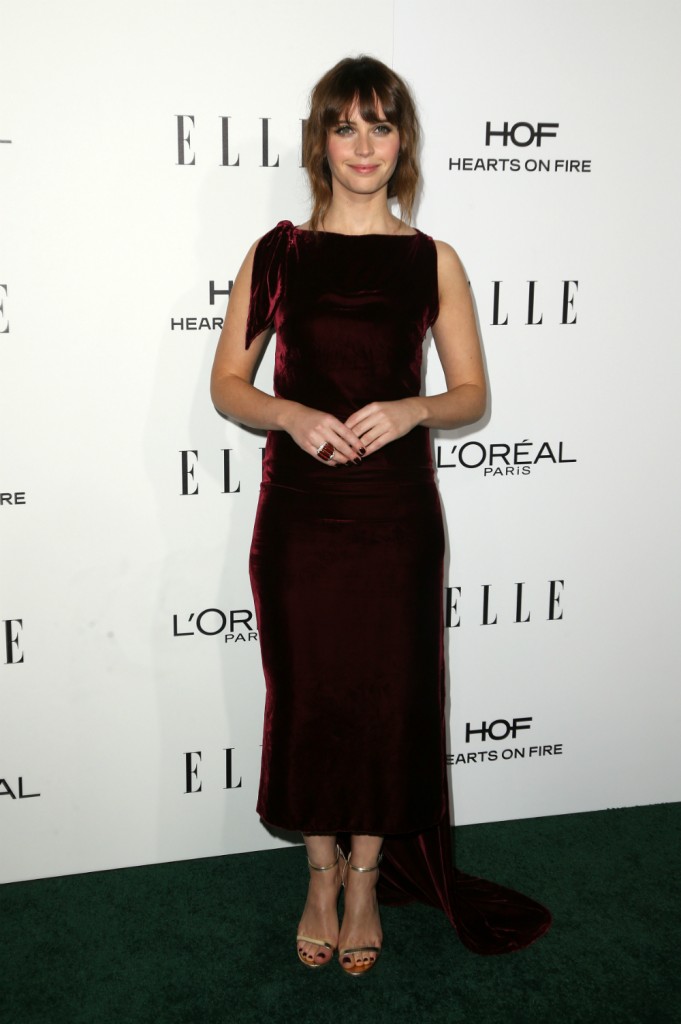 Rogue One: A Star Wars Story opens nationwide on December 16th, just nine days from today. As a result, the cast is out making the promotional rounds and the movie's lead, Felicity Jones, is rightfully handling the bulk of it. Since the movie is shrouded in so much secrecy, Felicity is limited in her talking points on the film. Almost every interview is peppered with hollow questions to which Felicity gives generic answers about the plot. However, Felicity has worked this to her advantage by pressing home the points that she can talk about, like her character Jyn Erso's strength and how incredible it is to be a part of the new crop of superhero women infiltrating the traditionally male-dominated science fiction arena. Felicity has already made her views on being a feminist known. Recently she told USA Today that she doesn't have to think about her stance on feminism, it's simply second nature to her.
Even though Jyn's in a galaxy far, far away and trying to steal the plans for the Death Star, it was "very important" to Jones that she be a modern woman who can take care of herself in a fight (if you're a Stormtrooper, she will baton you in the face) but wasn't hypersexualized.

"We wanted the audience to relate to Jyn as a person, to invest in her character, to care about her, and it's been very true to her backstory," Jones says. "She is someone who's a real survivor. She spent a lot of time on her own so she can defend herself, and she has a real core strength so we wanted to show all of that."

She's moved from the likes of indie fare such as Like Crazy and Oscar-bait dramas like The Theory of Everything (which earned her a best actress nod) to more big-budget franchise fare this year, including Inferno and Rogue One. And that's meant becoming a savvy businesswoman off screen and embracing the discussion of equal pay as a rising female star in Hollywood.

"Definitely, you explore other parts of yourself and I've rather enjoyed that," Jones says. "Like my acting, it does come from a gut place, an instinctive place, where I feel that it's very important that we all are recognized equally for what we're doing. It's not necessarily a cerebral thing – it just seems obvious to me."
There is an assortment of other interviews out there but honestly, we don't learn much. When she was at Good Morning America we learned that if she was to form her own rebel army using any three characters from any three films, she would choose Chewbacca, Han Solo and Rey. Because Rey fronted The Force Awakens, many people want to compare Rey and Jyn, something Felicity continually dances away from. However, in Rogue One, Leia and Jyn are contemporaries and here, Felicity is more open to addressing this comparison:
Jyn and Princess Leia are contemporaries, they are alive at the same time in this story. How are they alike and how are they different from each other?:
FJ: I think there are a lot more similarities than differences actually. They both stand their ground, they both keep their own counsel probably. With Rogue One, Jyn is very much a team player and a collaborator in the same way that Princess Leia is.

They both have issues with their father:
FJ: Yes, true to Star Wars, there are a lot of parent child relationships. And ultimately, Jyn is on a quest to actually redeem her father and what kind of captivated us about Empire Strikes Back was, I mean, that relationship with Luke Skywalker it's that authenticity. When people are thinking about their parents, there's no emotional distance, it goes straight to the core of someone.
So, what we do know is that Rogue One feeds us into A New Hope (IV). We know the movie's name tells us nothing. And now Felicity is distancing Jyn from Rey in interviews. Not Daisy Ridley, but Rey. Instead she is comparing Jyn to Leia and only passingly mentions Luke. My theory: all the rumors about Jyn being Rey's mom are correct and they're still just trying to throw us off the scent.
The one bit of information that has come across loud and clear is that Jyn and Felicity are bada–. To further that point, here is Felicity beating the hell out of a scared Jimmy Fallon followed by a clip of Jyn doing the same moves on film. Nine days, folks. Just nine more days.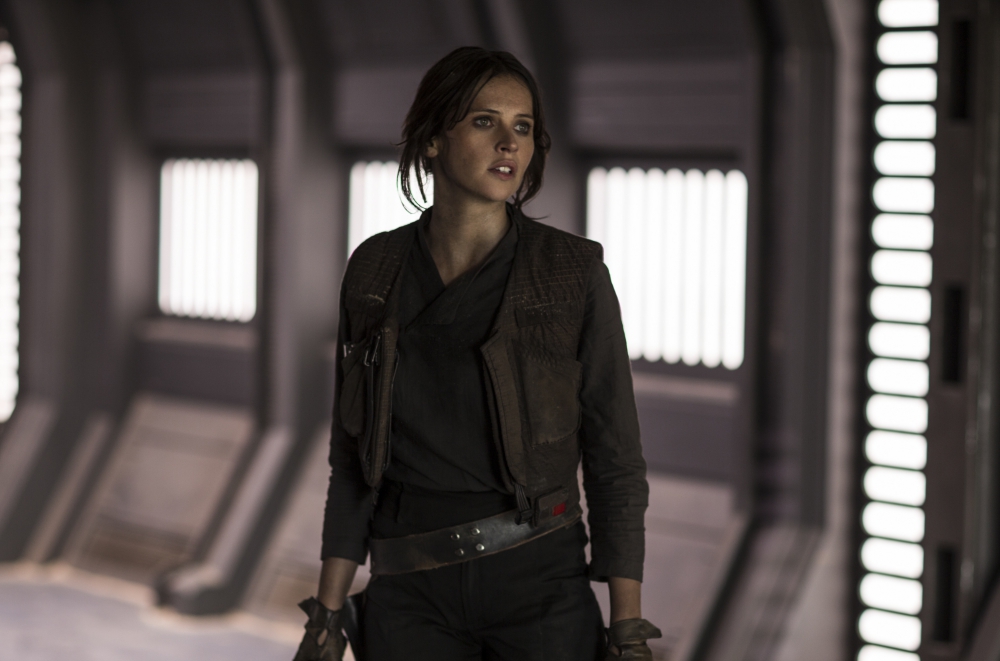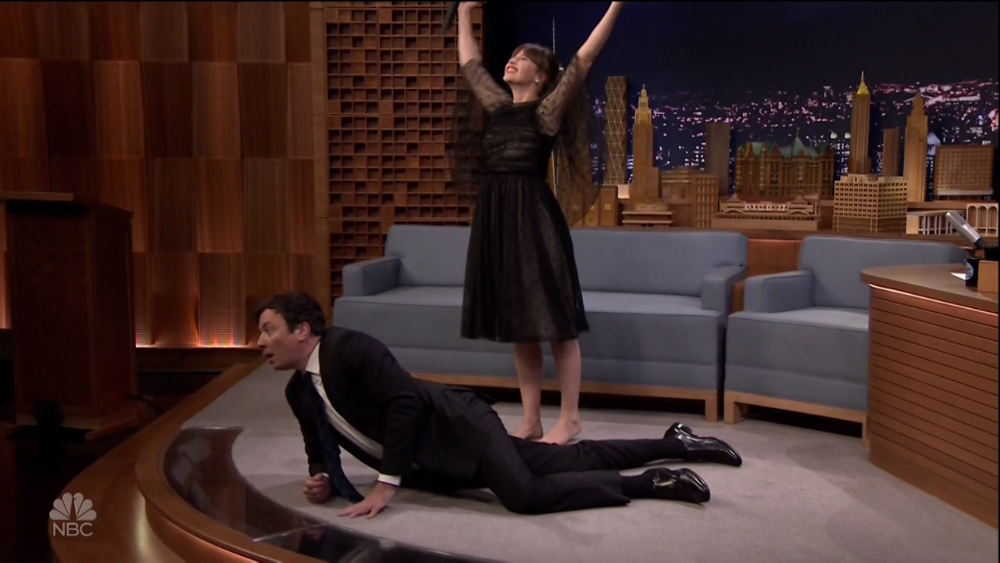 Photo credit: WENN Photos and Getty Images