2016 needs to be over. There's been far too much loss for anyone to bear with not only the death of some of our most beloved celebrities, but also the demise of many Hollywood couples. With one month left in the year, Hilary Duff and Jason Walsh are the latest couple to split..
The 29-year-old actress, currently starring on Younger, and her personal trainer beau had been dating for a few months. Hilary hadn't been seriously linked to anyone since her marriage to former hockey player Mike Comrie, which ended in divorce in 2014 (the two have a 4-year-old son, Luca).
Back in June, Hilary was rumored to be doing more than just walking lunges with her hunky trainer. The pair turned heads in August, acting flirty on the red carpet for the grand opening of Jason's Rise Nation Fitness Studio in West Hollywood. She finally outed Jason as her boyfriend about a month ago, posting an artsy black and white photo sharing a kiss with the caption, "Date night with J."
The couple courted a bit of controversy in October when, oblivious to the awfulness of tacky cultural appropriation, Hilary was the sexy Pilgrim to Jason's Native American chief at a Beverly Hills Halloween party.
The news of the demise of the relationship broke via Gossip Cop who reported on Wednesday that Hilary and Jason parted ways last week in an amicable split. A source close to the couple said that the two were "definitely good" post-breakup.
Well, I guess if you're going to break up, doing it right before Christmas is probably a good idea. No significant other = no presents to buy. And, you know, Hilary could always go back to Tinder. It actually worked for me, and I'm not a cute, young actress – so Hilary shouldn't be single for long.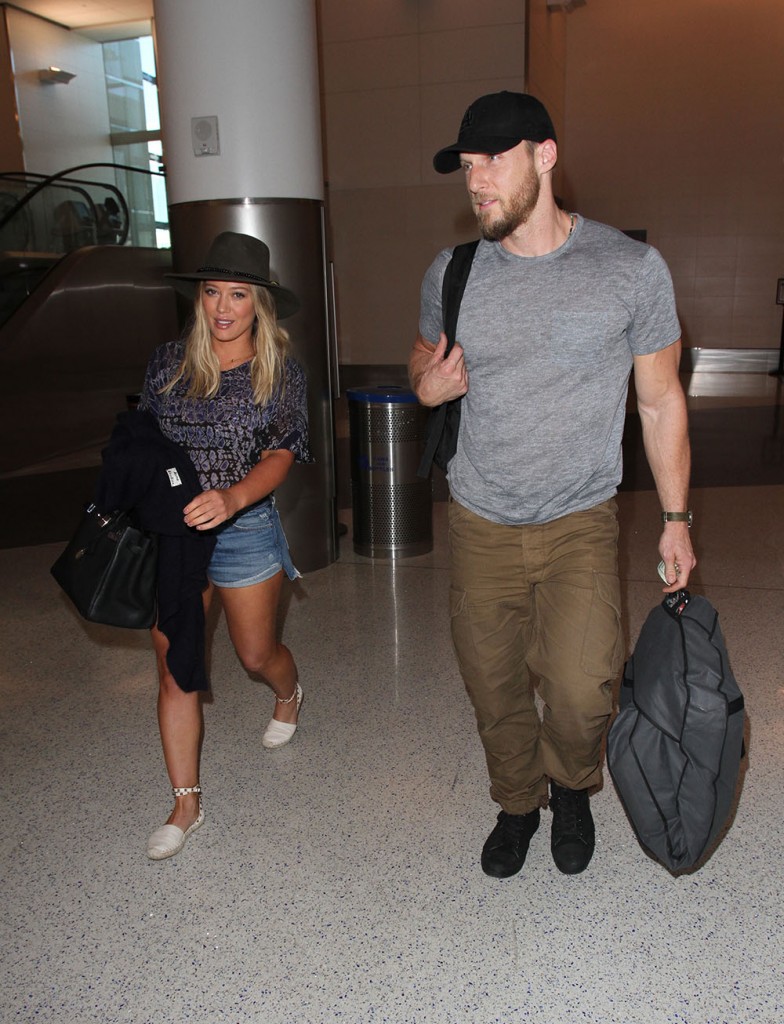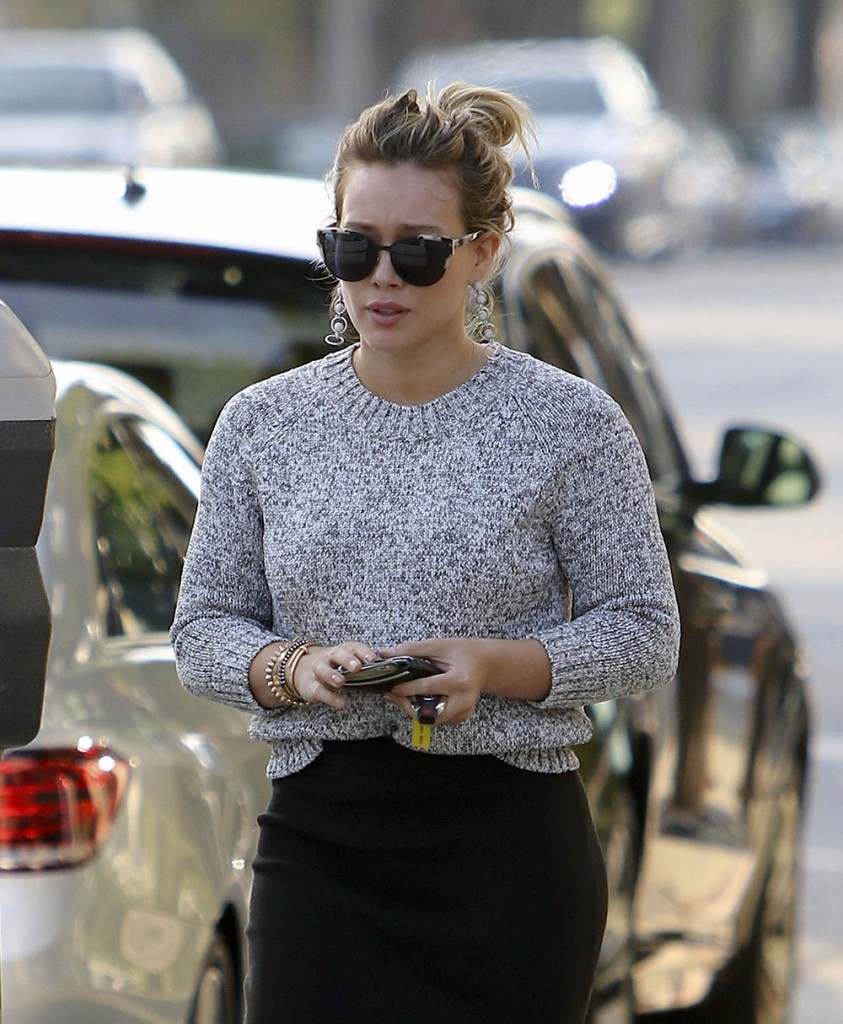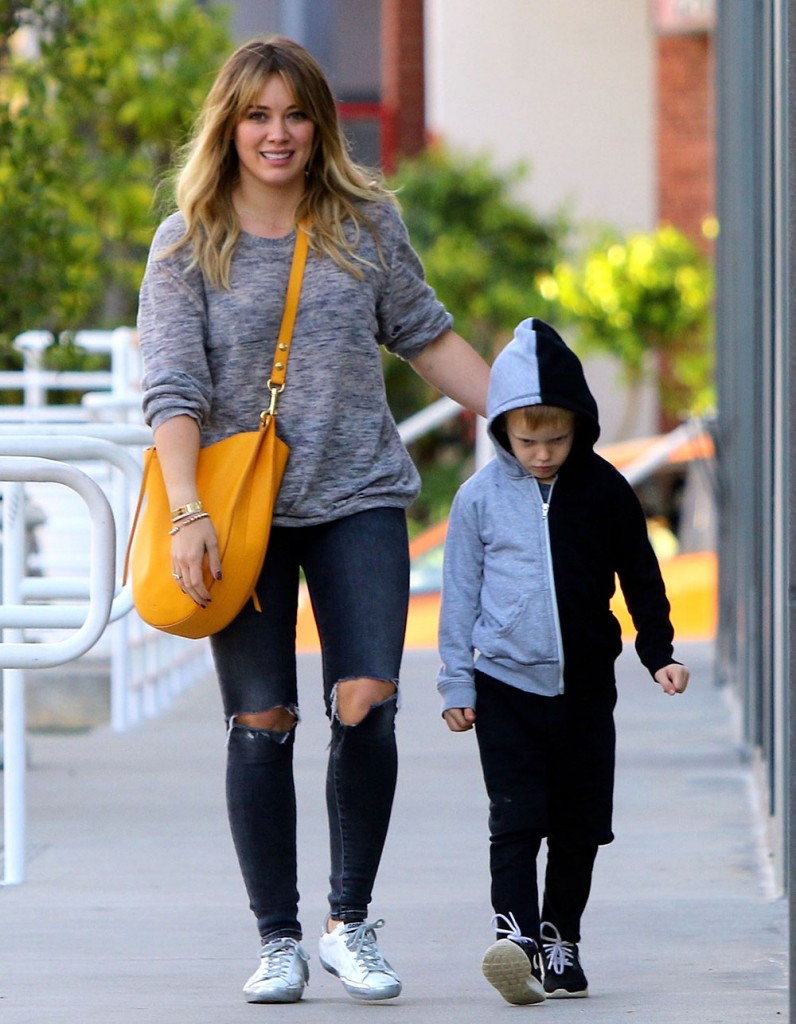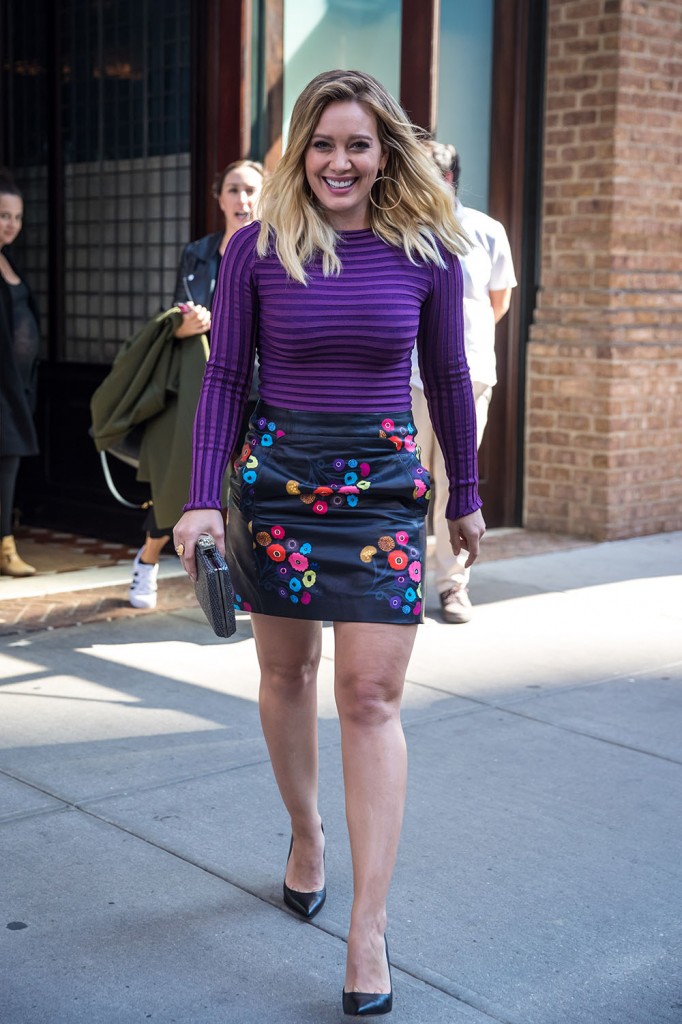 Photo credit: WENN.com, Fame Flynet, Getty images