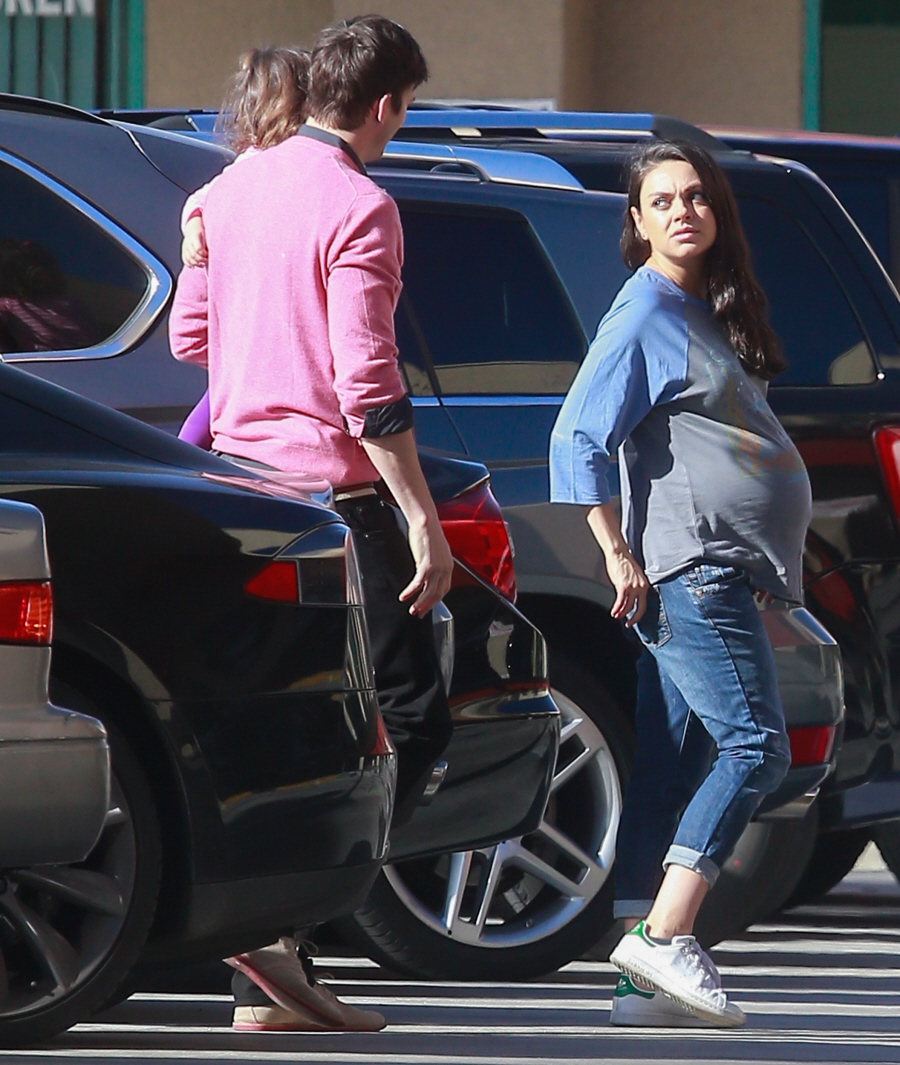 Even though Mila Kunis and Ashton Kutcher got pap'd a lot in the past six months or so, it really didn't feel like we were inundated with news about Mila's second pregnancy. I have noticed that the tabloids and gossip press tends to go easier with second pregnancies though, so maybe that's one explanation. Another explanation is that Mila and Ashton just weren't in everybody's faces this year. In any case, Mila and Ashton have welcomed their second child: a boy!
Oh, boy: Mila Kunis and Ashton Kutcher are parents again! The married former That '70s Show costars have welcomed their second child, a son, a rep confirms to PEOPLE.

The new addition was born on Wednesday, Nov. 30. He joins big sister Wyatt Isabelle, 2. A rep for Kutcher, 38, and Kunis, 33 — who were married in a low-key ceremony in July 2015 — confirmed the exciting news of their second child on the way exclusively to PEOPLE in June. And in October, Kutcher spilled the beans on baby number two's sex.

"She points to Mila and she's like, 'Baby brother!' when she points to the belly," the star of Netflix's The Ranch said on the Today show of how Wyatt was preparing to be a big sister.

But Kutcher couldn't help telling Seth Meyers that he had secretly hoped to have another little girl because he wants a big family.

"First of all — our first girl is unbelievable. But also I figured if we had a girl second, [Mila] might give me one more shot at having a boy and now I don't know!" he said on Late Night with Seth Meyers in October. "It's even money — she might cut me off!"
When I was a kid, I was sort of obsessed with when various people's birthdays fell throughout the year. My birthday generally coincided with the start of the school year, which I actually liked (and I still like my September birthday). But I always felt sorry for the kids who had late November birthdays, because it felt like they had "Thanksgiving birthdays" and who wants a birthday party with (leftover) turkey? As an adult though, I think Thanksgiving birthdays sound rather nice. Those are the kids and adults who probably get to see their families for their birthdays every year. And who doesn't like leftover turkey?
Also: do you think Ashton and Mila will have another one? If he wants another, I think he'll probably be able to talk her into it.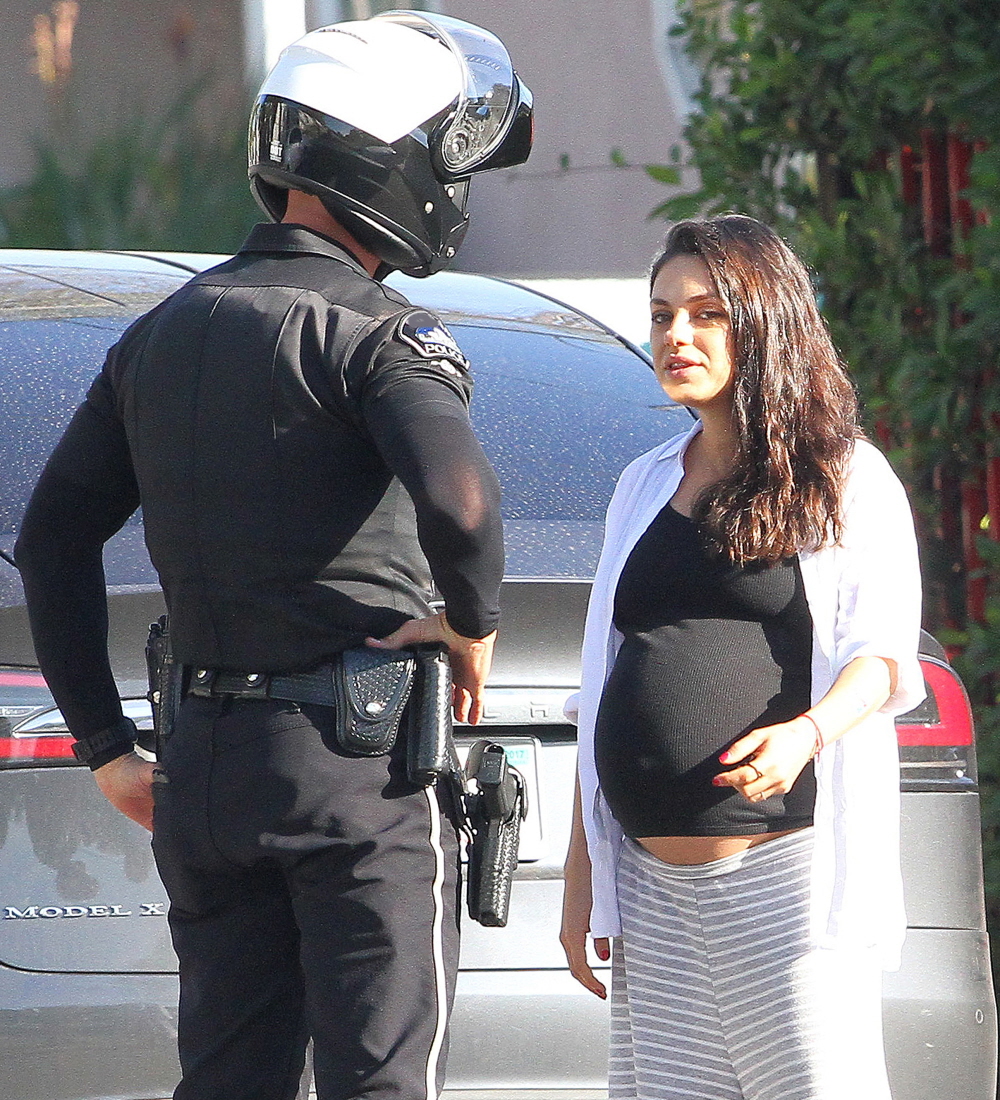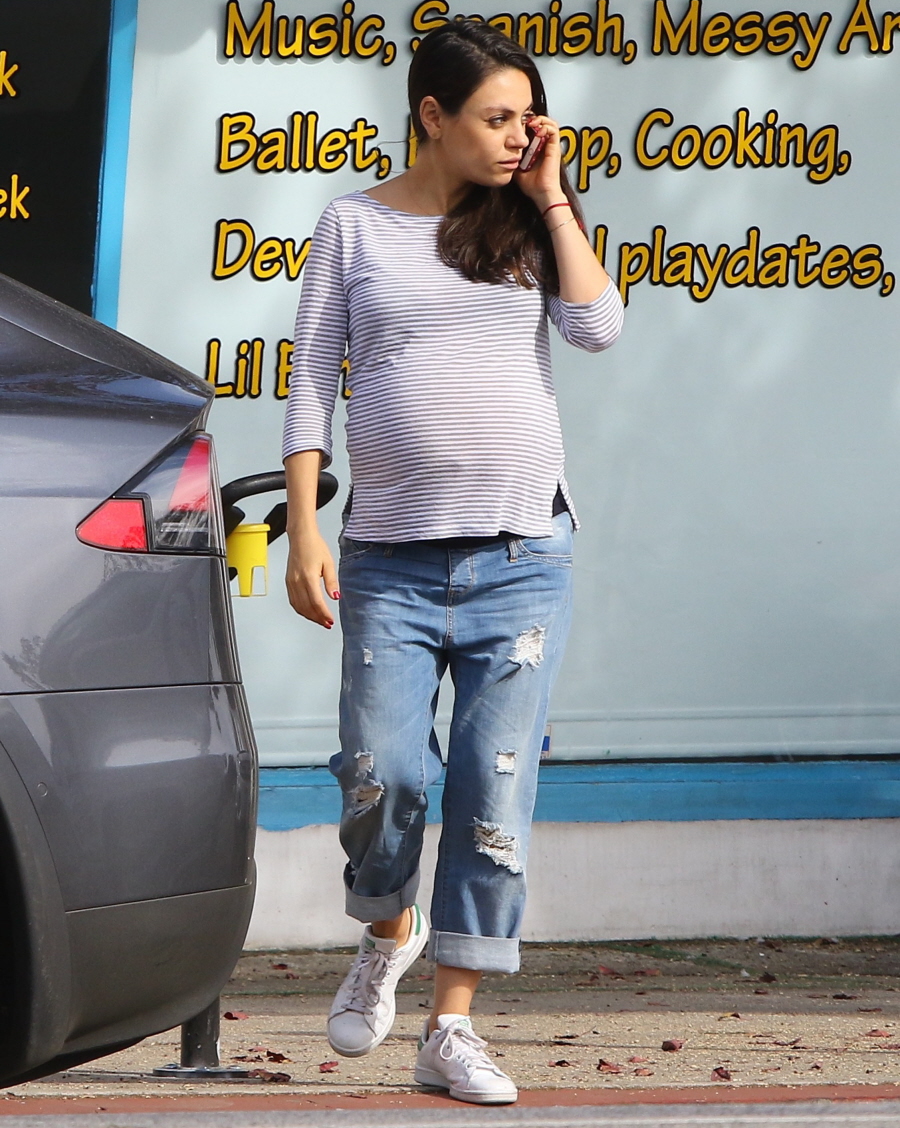 Photos courtesy of Fame/Flynet and WENN.