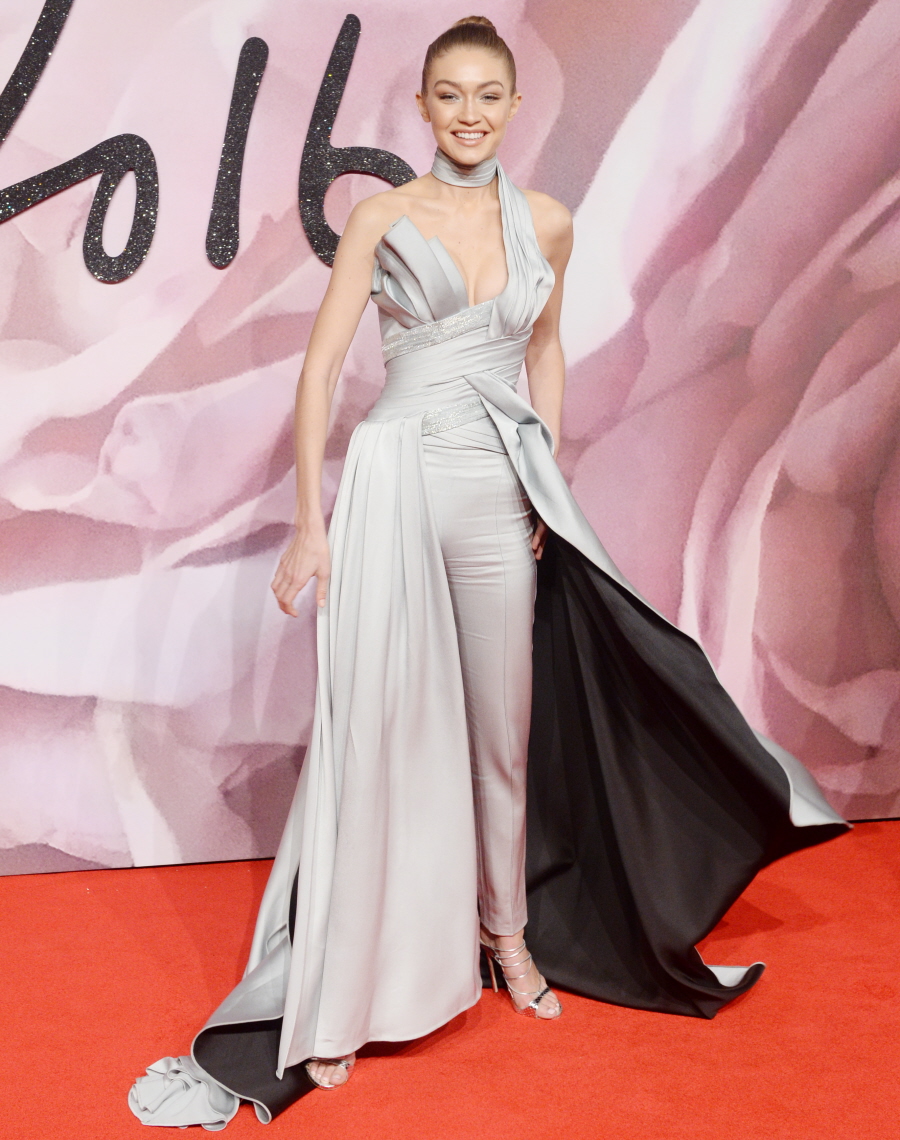 Here are some photos from last night's British Fashion Awards. This is Gigi Hadid in a rather stunning Versace jumpsuit, which works surprisingly well on her. I would not have thought to put Gigi in Versace, but the combination is nice. I also enjoy the fact that she decided to wear pants rather than some cheeseball gown. Is this particular jumpsuit the most flattering and amazing thing in the world? No, of course not. It makes her torso look crazy-long, the sateen pants are wrinkled and Gigi's slicked-back hair isn't helping the look. But overall, this is solid. Just what I'd expect from the Model of the Year. Yes, that's right. Gigi won the award for Model of the Year. Traditionally, at the British Fashion Awards, that award is usually given to a British model. But since Gigi is banging a British guy, I guess they figured, "good enough."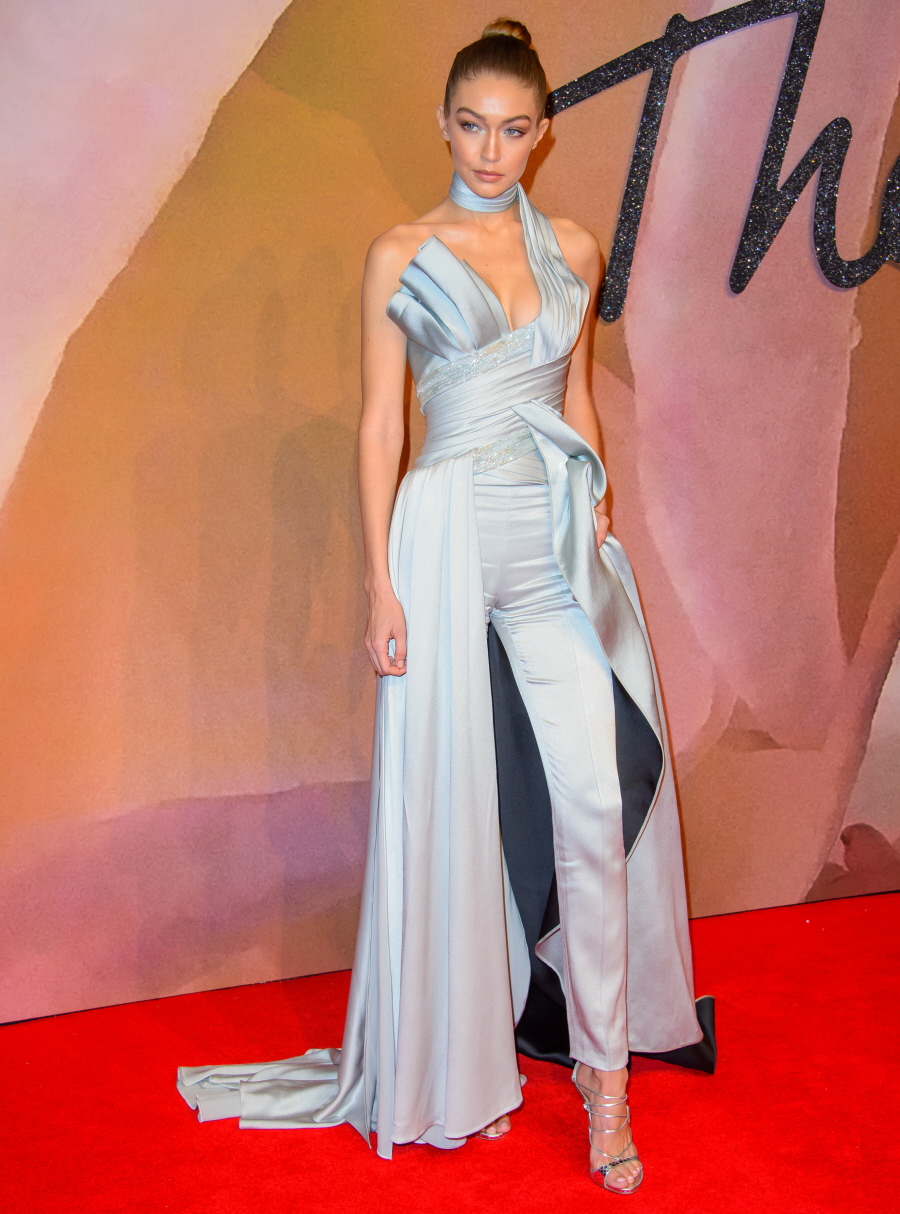 More photos from the BFAs… here's Alexa Chung. I'm sorry to all of the Alexa apologists out there (there are so many of you!), but she is absurd.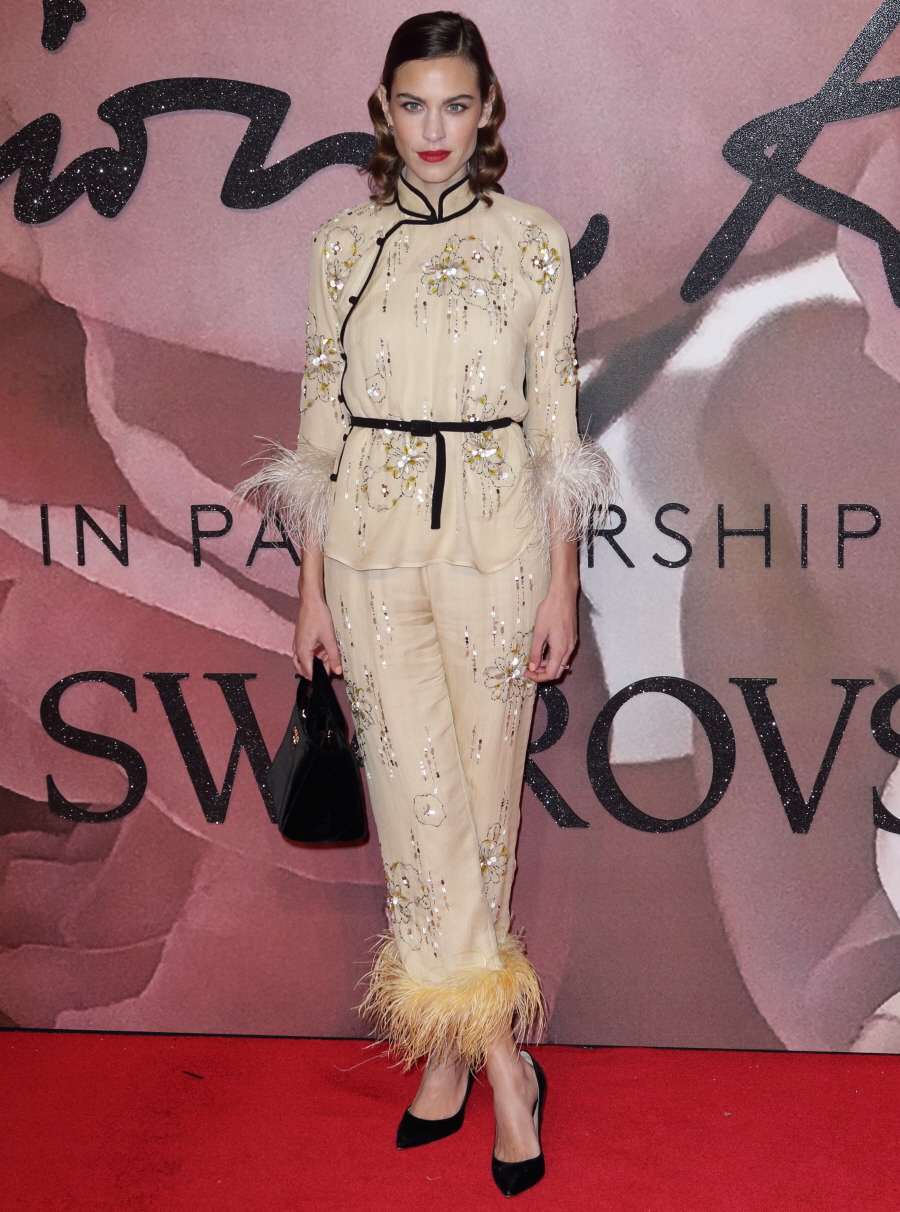 Jaden Smith looks great here. No joke.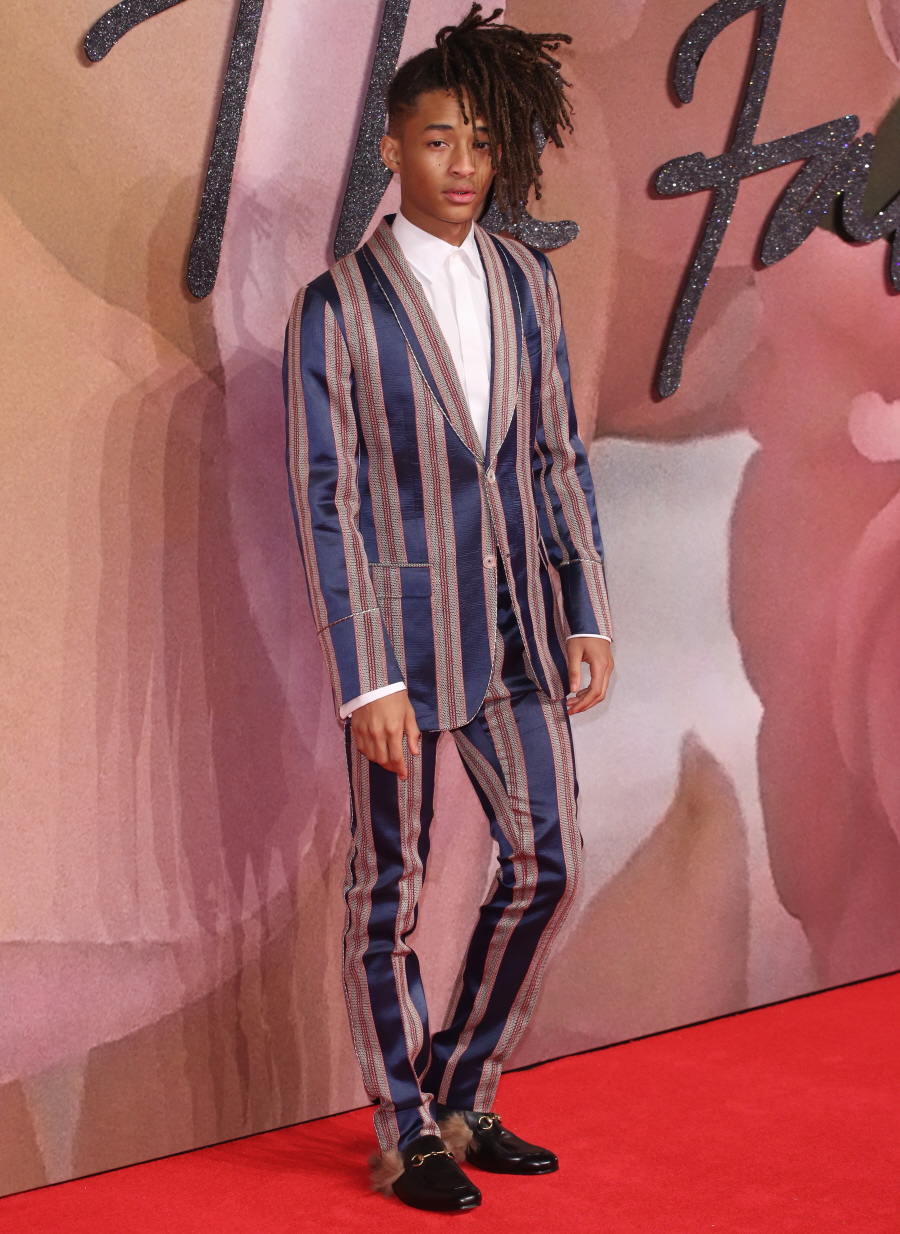 Kate Moss, wearing fur and looking… tired. Let's go with tired.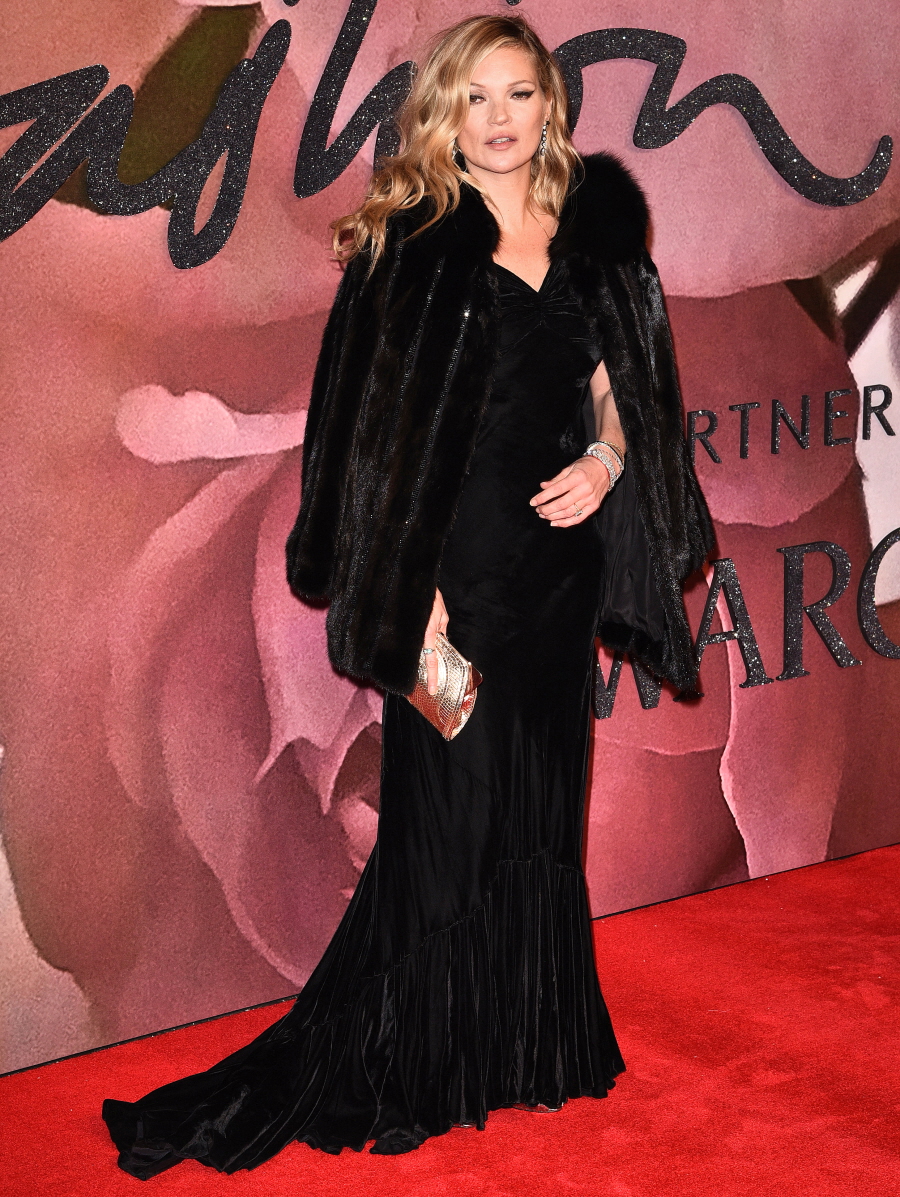 Karlie Kloss… I like this dress, but it only works on someone tall and skinny.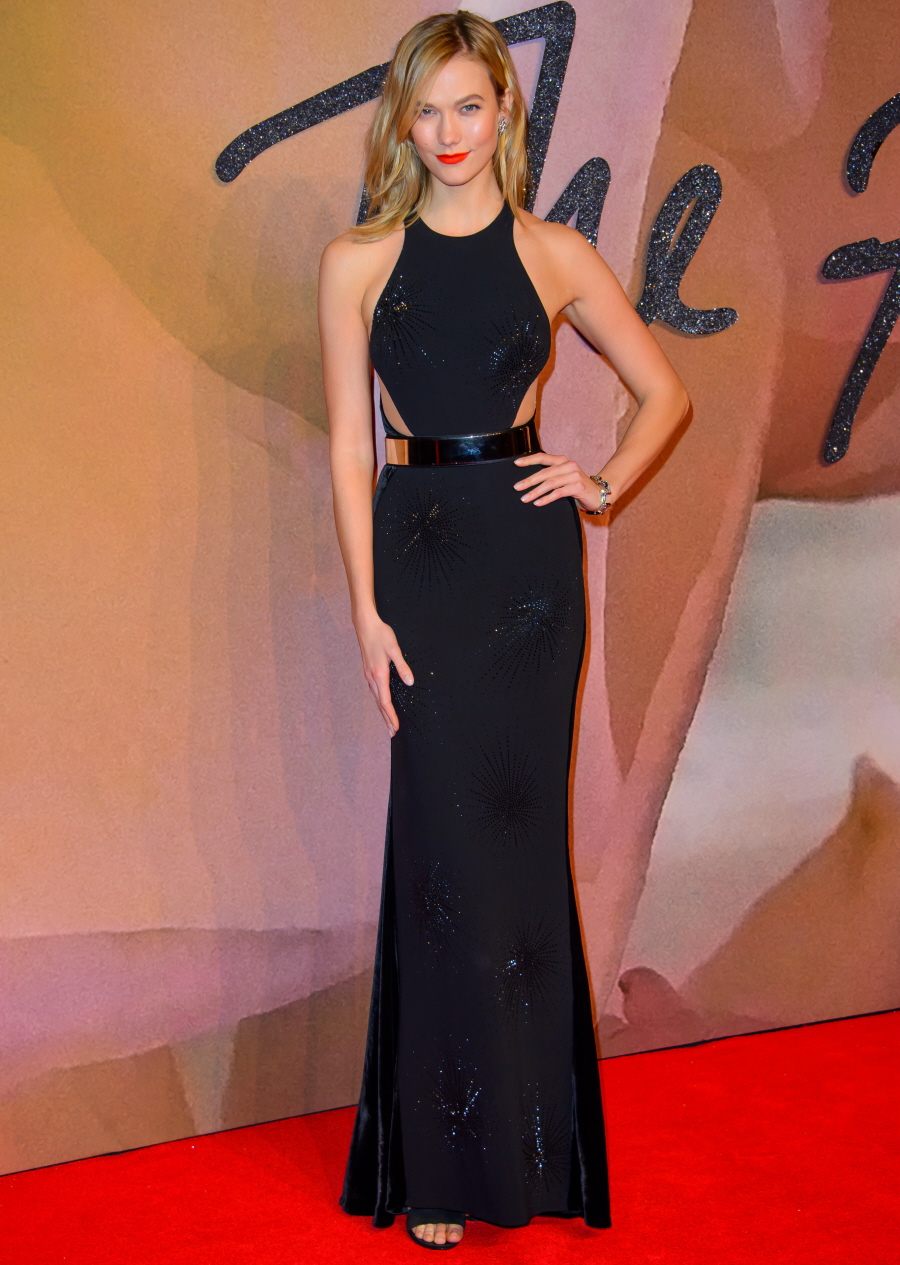 I laughed out loud when I saw Salma Hayek in this Gucci dress. Baby girl, stop pouring yourself into these terrible dresses! SO BAD.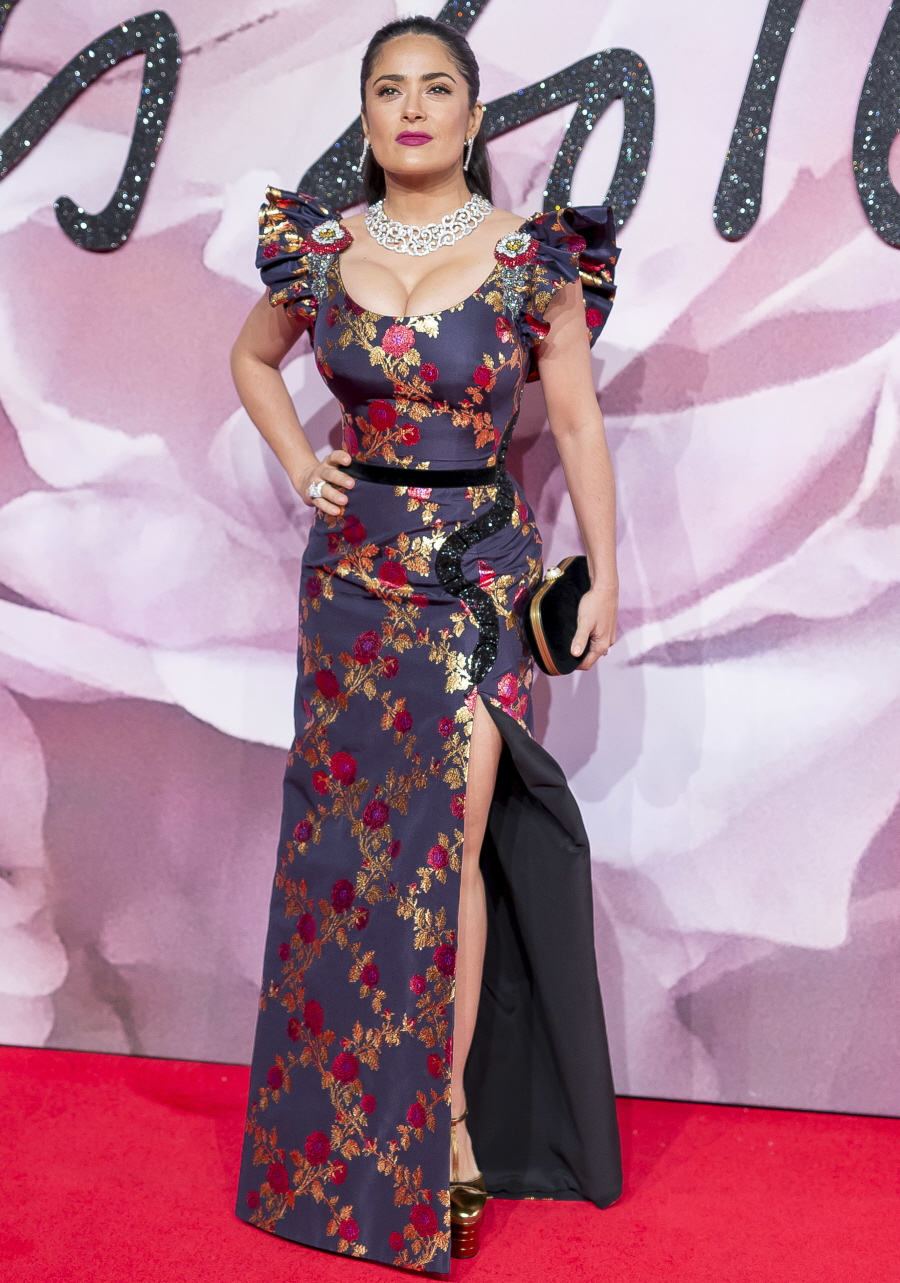 Photos courtesy of WENN, Fame/Flynet.