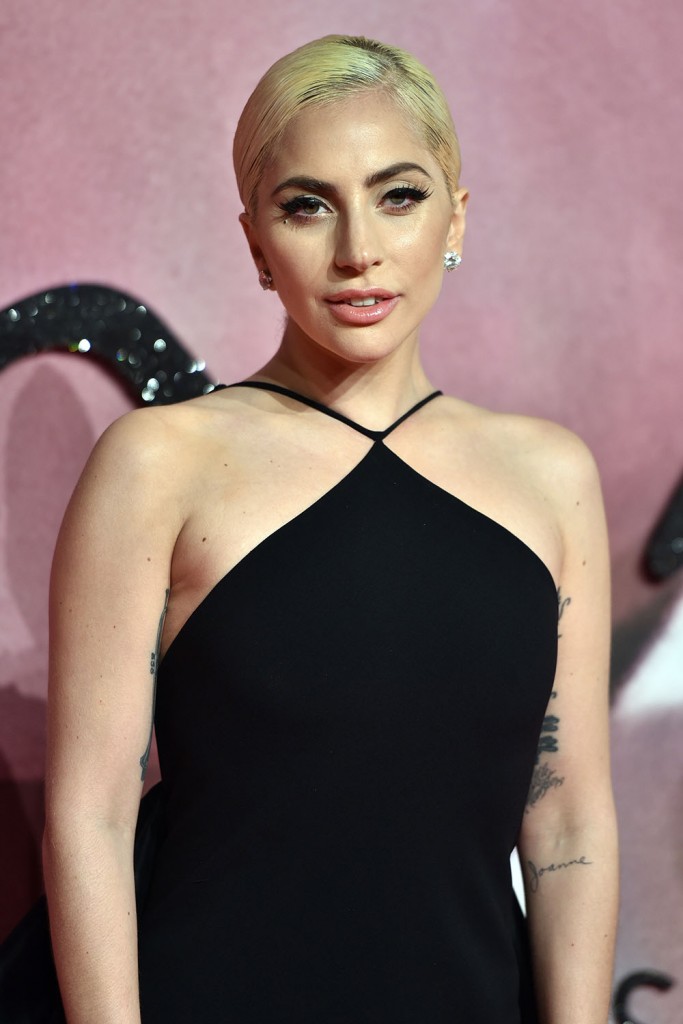 Lady Gaga has pulled back the curtain on her personal life quite a bit since the release of what she calls her most personal album ever, Joanne. Last week, she talked about the end of her relationship with Taylor Kinney and this week, she revealed that she suffers from PTSD. A segment on Monday's Today Show featured Gaga visiting New York's Ali Fourney Center, which is dedicated to helping homeless LBGT youth. The 30-year-old singer was representing the #ShareKindness campaign and expressed the spirit of the holiday season. She explained why the visit meant a lot to her:
Kindness, to me, is an action of love or a showing of love to someone else. I also believe that kindness is the cure to violence and hatred around the world. I like to share kindness in a lot of different ways. I love to give things to people that have nothing or less than me. These children are not just homeless or in need. Many of them are trauma survivors; they've been rejected in some kind of way. My own trauma in my life has helped me to understand the trauma of others.
Not only did she bring gifts including warm clothes and makeup to the kids, she also told them that she suffered from post-traumatic stress syndrome.
During a meditation session, Gaga said, "I have a mental illness and I struggle with that mental illness every day." She added in a later interview with the show, "I told the kids today that I suffer from a mental illness. I suffer from PTSD. I've never told anyone that before, so here we are. But the kindness that's been shown to me by doctors — as well as my family and my friends—it's really saved my life."
She tweeted the video of the segment (now taken down, but you can see it on the TODAY website) and told her Little Monsters, "Today I shared one my deepest secrets w/ the world. Secrets keep you sick w/ shame ❤️ #ShareKindness."
It's pretty awesome that Gaga shared this with those kids and took some time out of her hectic schedule to do it. Of course, she's been back at it, this time in England, turning heads in a stunning black gown by designer Brandon Maxwell at the British Fashion Awards on Monday night.
Tonight I wore a dress by designer @Brandonmaxwell pic.twitter.com/iEq7Artd03

— xoxo, Joanne (@ladygaga) December 5, 2016
The jetsetting Gaga also recorded a performance for last night's Victoria Secret Fashion Show in Paris last week (in a million dollar hat) and is most likely starting to get her act together for the Super Bowl halftime show. Say what you want about Gaga, she does have a good heart and I love her for that. The whole TODAY segment is posted below. If you're having a hard time getting into the Christmas spirit (like me), take a few minutes and watch it. Now, if you'll excuse me, there's something in me eye….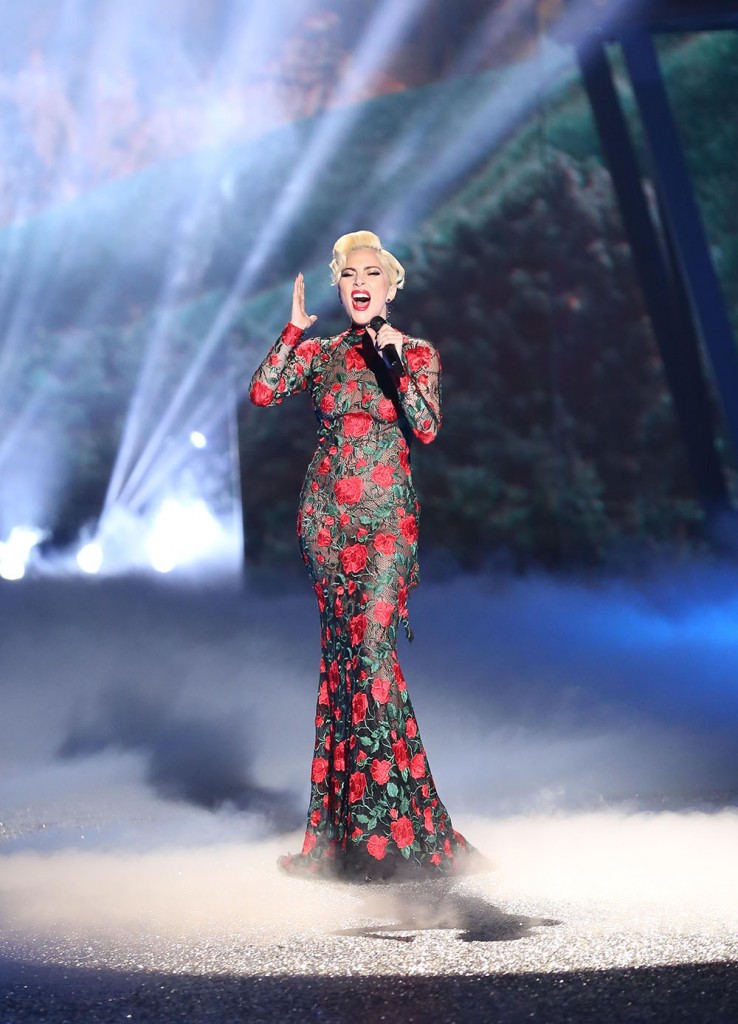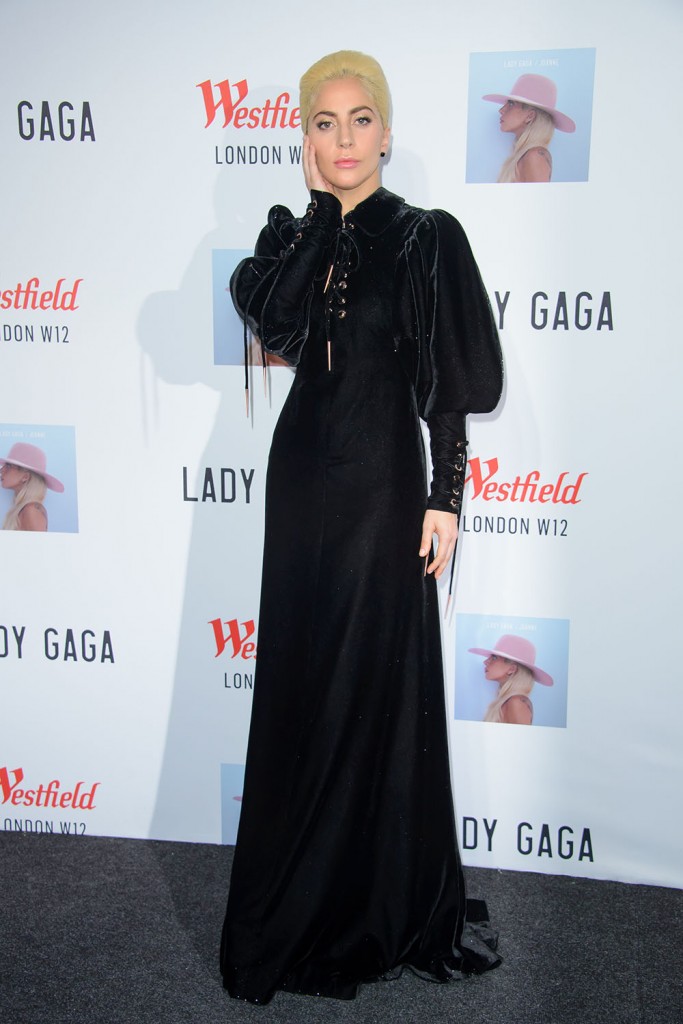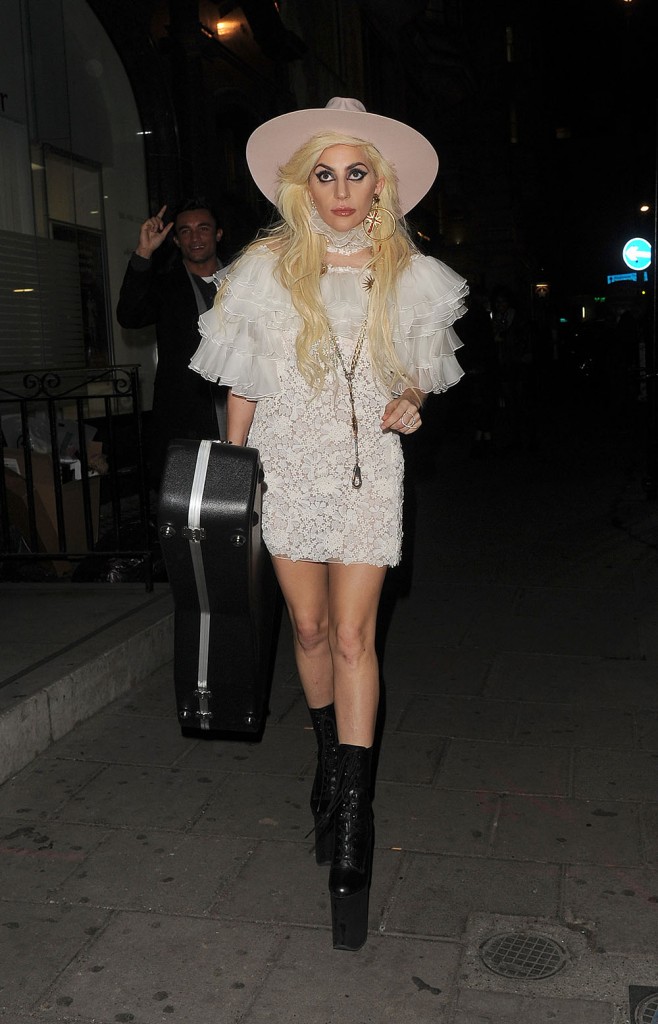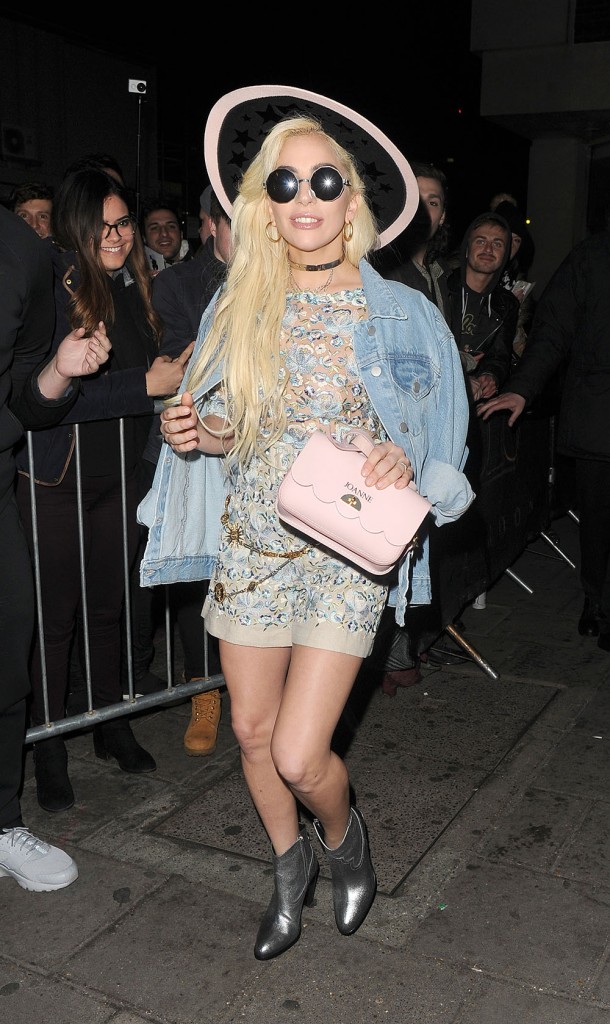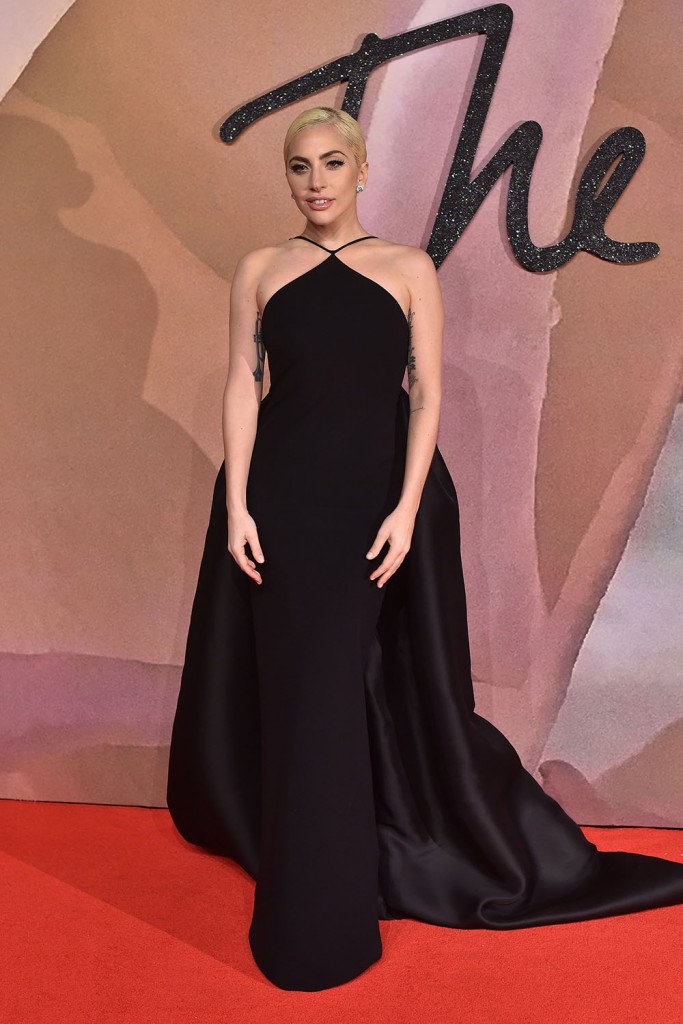 Photo credit: WENN.com