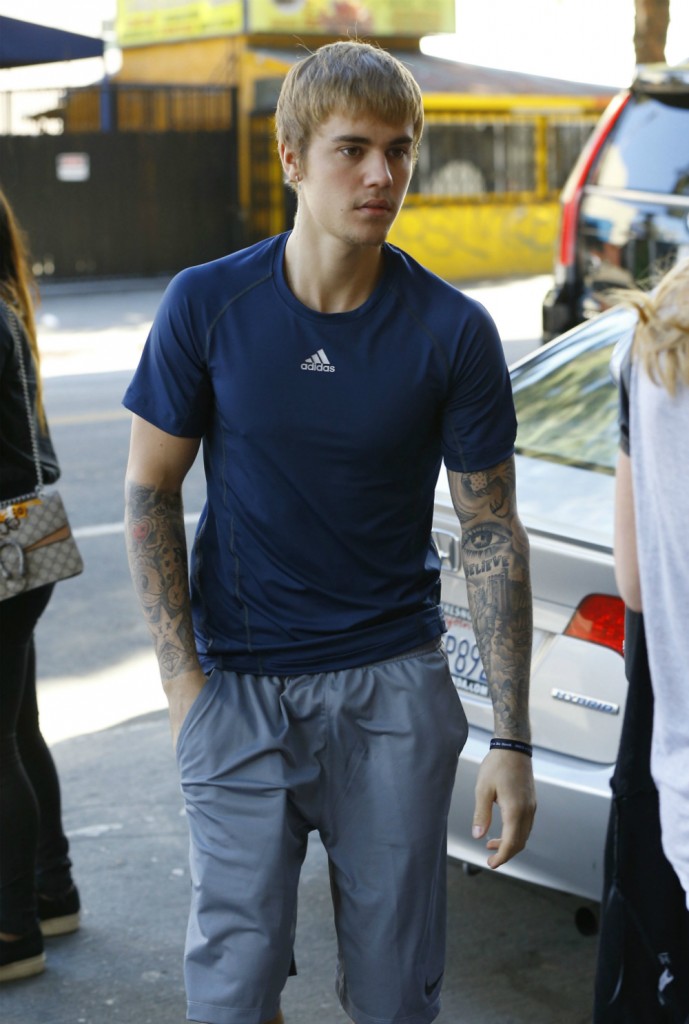 Sorry to be the bearer of bad news but Justin Bieber is not looking for a new girlfriend, according to Bieber. Beibs made his 26th appearance on Ellen DeGeneres' talk show yesterday. I don't know why that number astounds me so much but it does. Ellen took The Biebs under her wing early on so he probably feels safe there, which is good, I guess. Traditionally, when he appears on Ellen she, in some way, teases him about his love life. So as he sat down on Monday she asked him straight out of the gate if he was dating anyone. And he said no but then, to the horror of all of us, he quickly added that he's just not looking either. *sigh* At least we can take comfort in our shared misery.
If the outfit is anything to go by, I believe him. Very few people wearing black knee high socks and aircraft-sharkmouth-art shorts are actually trying to attract a mate. But in his next breath, he laments the worst part of being on the road is the loneliness so it's probably only a matter of time before we get some new pap pictures of Biebs in some state of undress with a girl in the background.
Although I'll admit, the fact that he can't be away from his dog Ester kind of warms me up to him. Kind of.
The big news announced at the end of the video is that Bieber is set to begin a stadium tour after the Australian leg of his Purpose Tour. I, unlike the very enthusiastic audience, do not welcome this news. I think this tour has taken a toll on him and would feel better if he were planning a decent break. Recently Bieber made headlines for punching a fan in the face while in Barcelona. In this case, the 'fan' was completely out of line, reaching into Bieber's car as it pulled up and grabbing his bicep. But Bieber's reaction was not impulsive, he waited before clocking the guy. Following that, Biebs was papped a few times working out (shirtless) at a boxing gym in LA. Sunday, as he left, Bieber paused a moment before getting in his car to lecture the paps about how to do their job. He told them they should just take his picture and "act like you're not even there". He told them to stop yelling because at this point, everyone should know how Bieber feels about yelling – he's just "super normal," yo.
After finishing up the European portion of his Purpose Tour, Bieber swung by new buddy Usain Bolt's party for his documentary I Am Bolt. The two tested each other's mettle for drinking and partying late but other than a few classic drunk face shots, the boys were generally well behaved.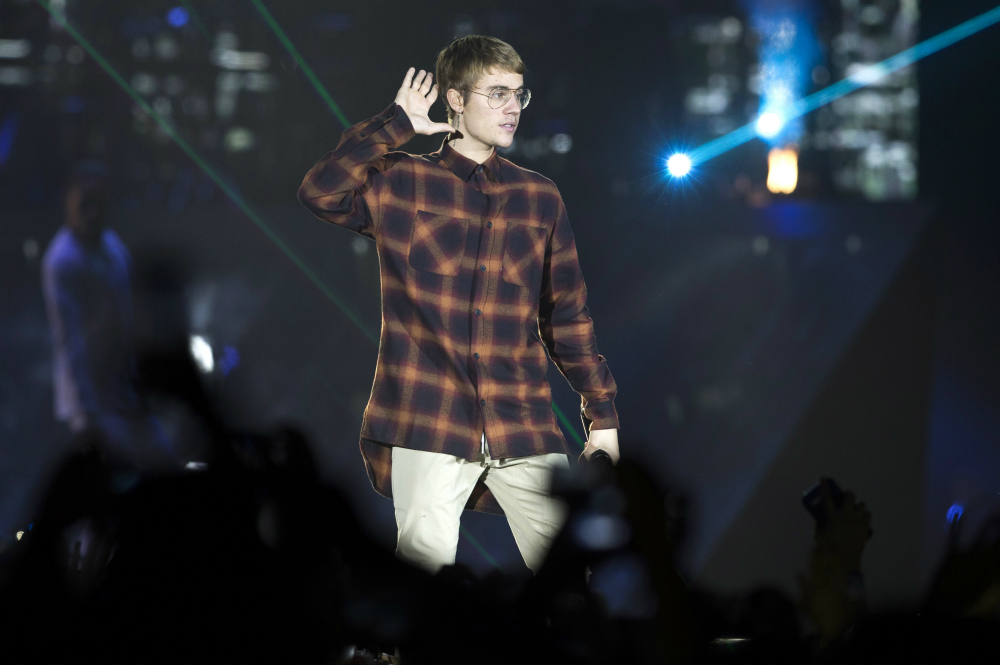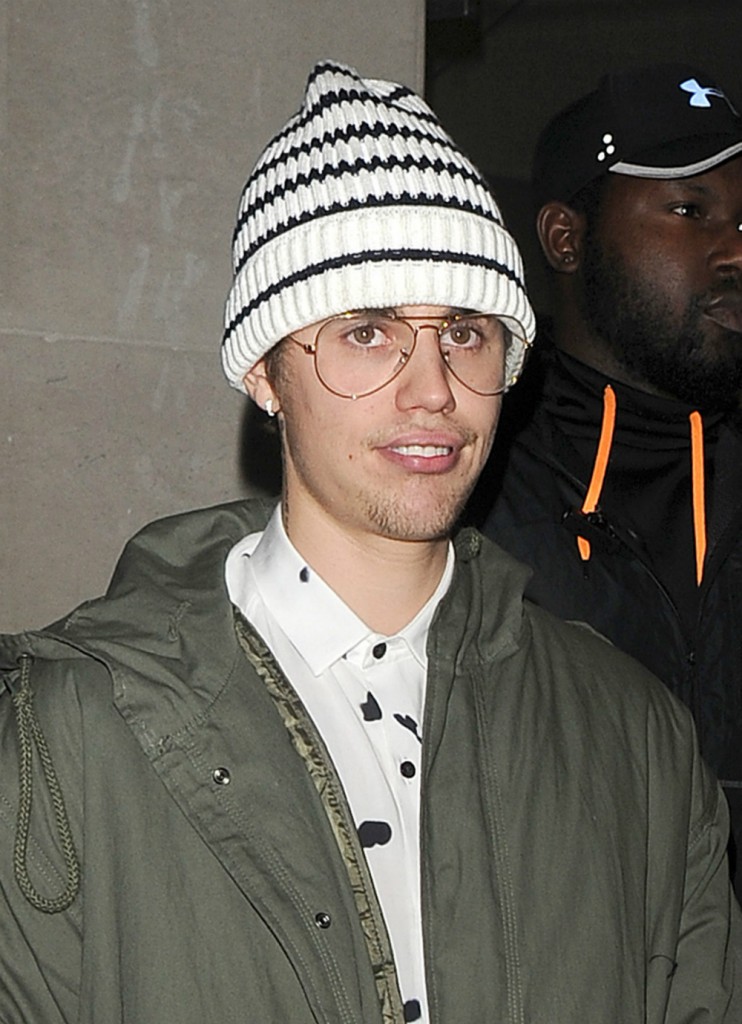 Photo Credit: WENN and Fame/Flynet Photos and Instagram