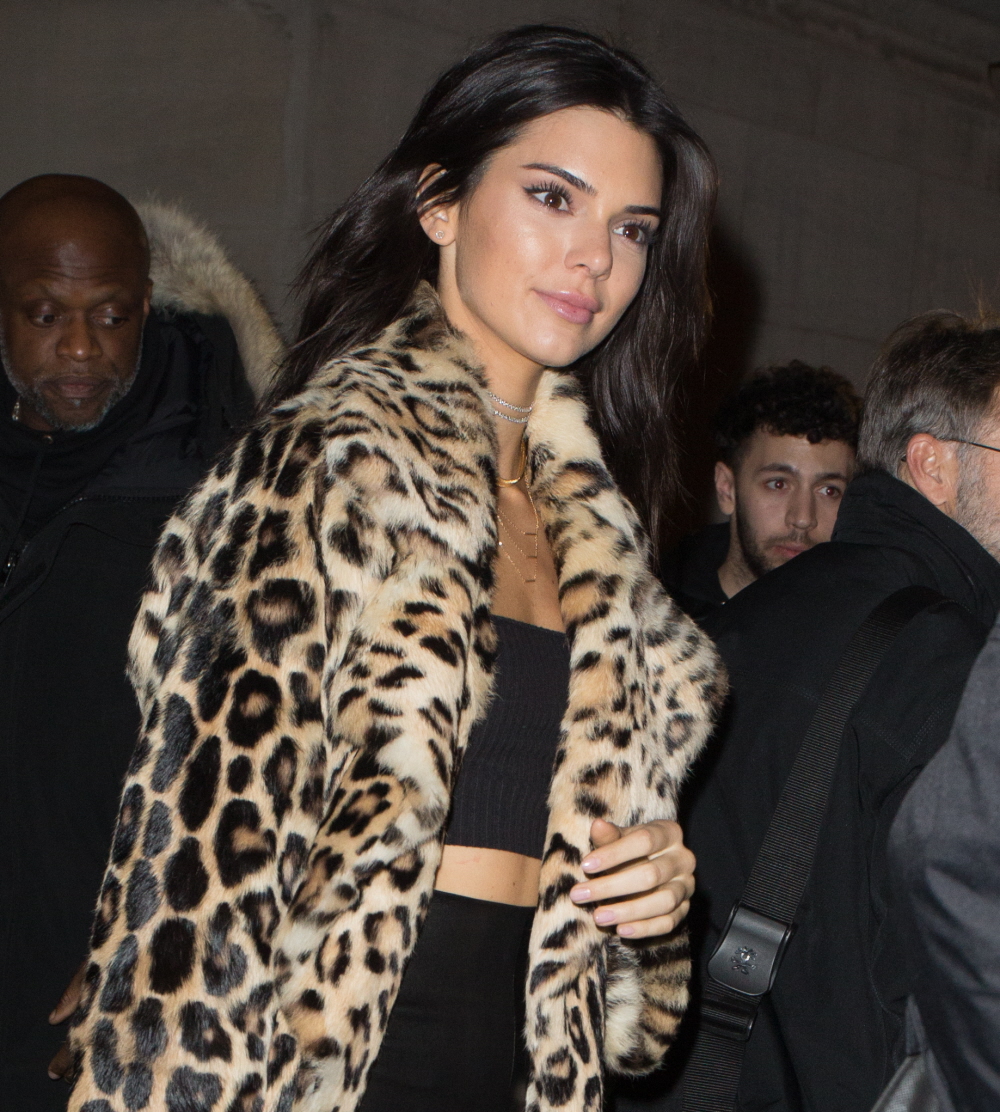 Last month, we discussed whether Kendall Jenner had gotten tweaked. Kendall has often been held up as the Kardashian-Jenner woman who was the "most natural," although some/many of you believe that she had been tweaked years ago. Something about a nose job, I guess. But in the scope of the Kardash-jenners, Kendall was pretty natural. Until November. Suddenly, she seemed like she was competing with Kylie Jenner for who looked the most unnatural. While Kylie's work makes her look like Kim, Kendall's work makes her look like her mother, Kris Jenner. I see it so clearly now. Anyway, Kendall thinks so too, allegedly. Star Magazine claims Kendall knows she overdid it.
Kendall Jenner is sporting a very different face these days after overdoing it on lip injections and cheek fillers, a la her sister Kylie and the rest of her famous family!

"She wanted to look sexy before the Victoria's Secret show," says a source, noting that Kendall quickly realized her mistake after seeing herself on The Ellen Show. "She freaked out. Kendall said, 'I look just like Mom!' Khloe kept reassuring her that the camera adds 10 pounds, but she was inconsolable."

Her fans noticed too, which Kendall initially tried to blame on 'overlining her lips' – the same excuse Kylie used.

"People have always loved that Kendall was the lone Kardashian who was all-natural, but not she looks just like the rest of them: fake."

Star's plastic surgery expert Dr. David Shafer says Kendall can scale back the chipmunk cheeks and trout pout with enzyme injections to dissolve the filler: "Kendall may have done a little filler, liked the result and then wanted more. But clearly more is not always better."

But the real prescription for Kendall is to leave her looks alone! One insider says, "The issue here is self-esteem, not lips or cheeks. Kendall picks herself apart; it's so sad. She's a beautiful girl."
[From Star Magazine, print edition]
Looking through these recent photos of Kendall (from the past few weeks), I do think that the lip injections are super-obvious. She didn't go in and get The Kylie Jenner Special, but Kendall does have that fake-trout look that is so popular these days. I don't know about the fillers and Botox… is it that the lips throw off her whole face, or is she doing fillers? I still can't tell. In any case, I do hope that she stops. She looked fine before. Dead-eyed, but fine. My problem with Kendall as a model was never the size of her lips.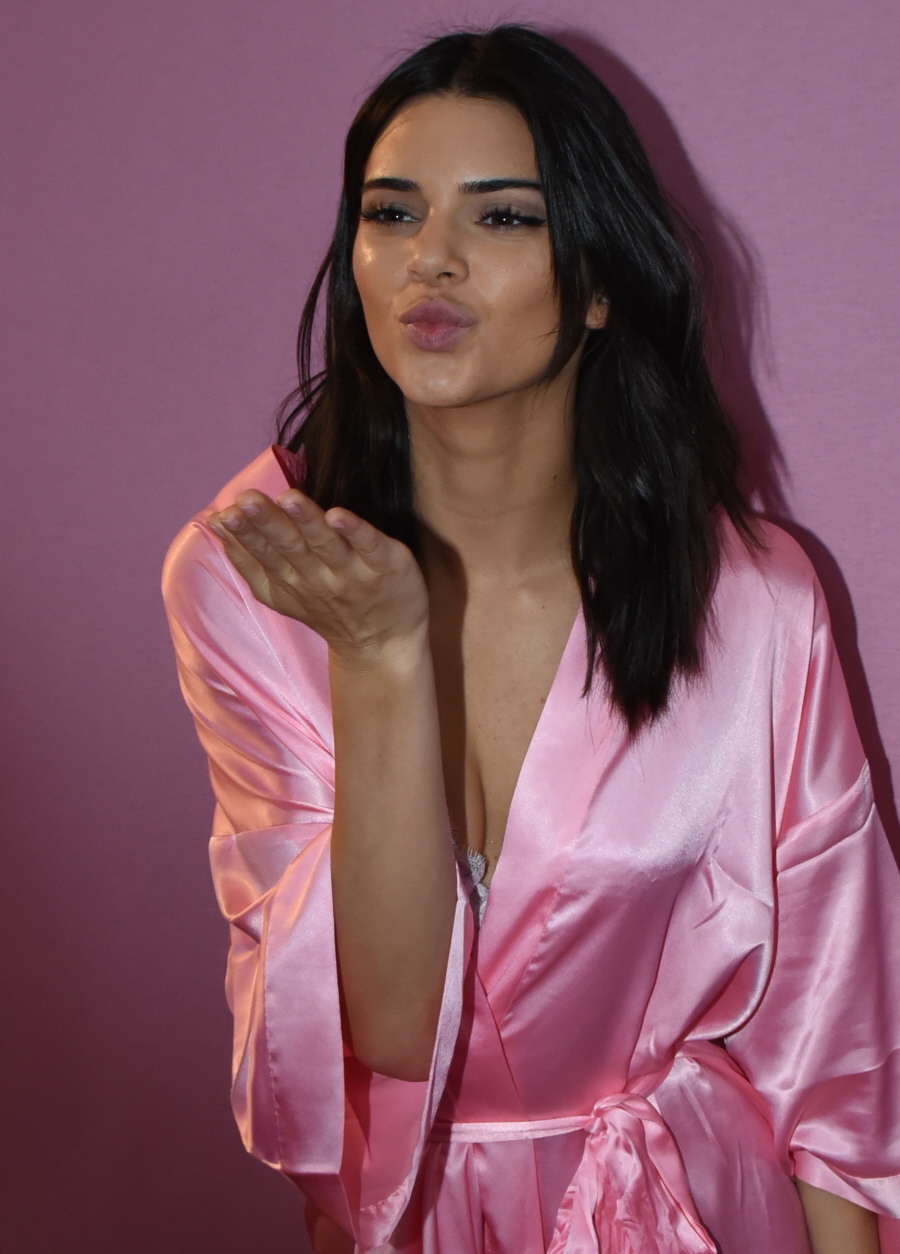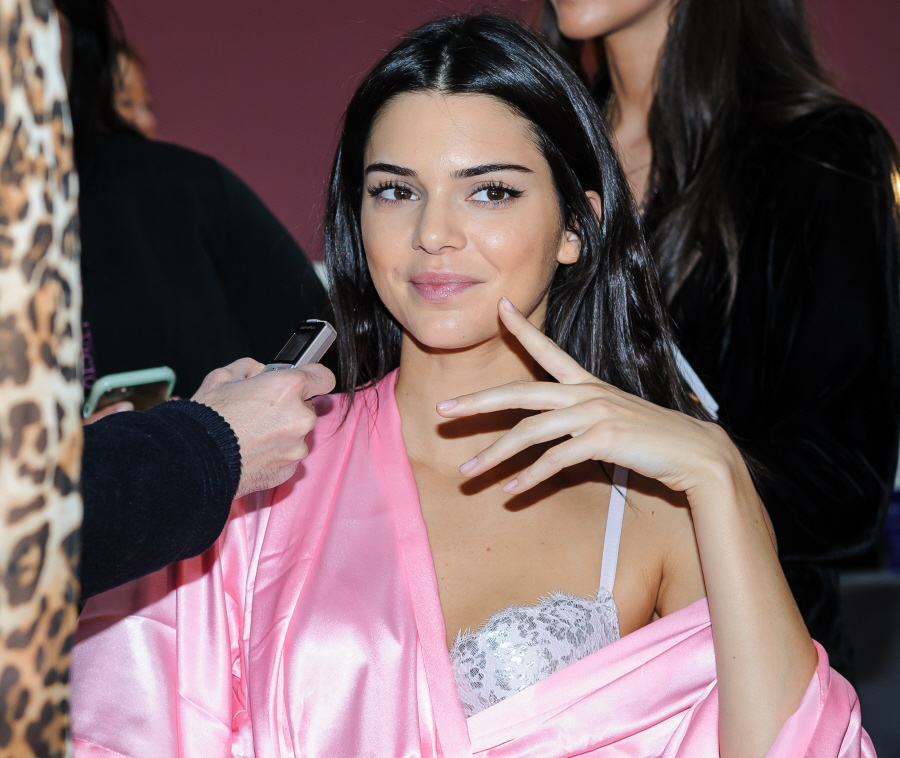 Photos courtesy of Fame/Flynet and WENN.