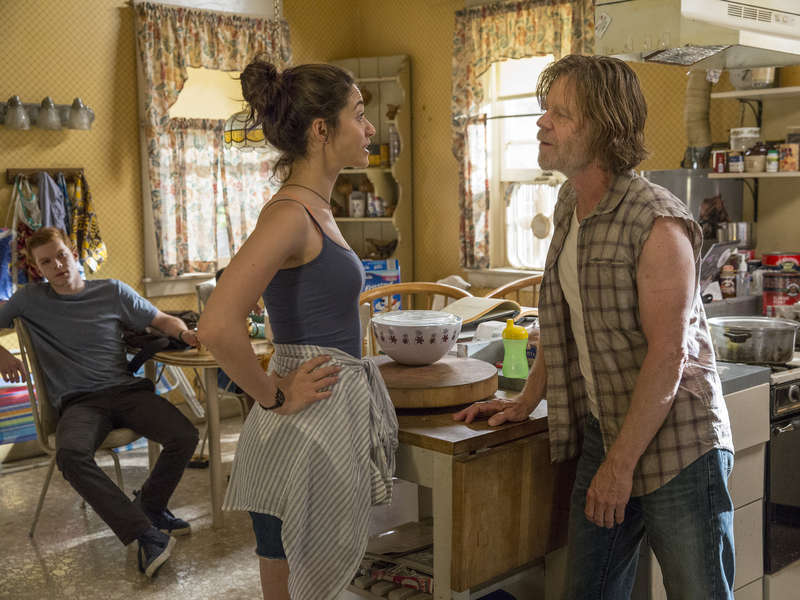 Spoilers for older episodes of Shameless follow
I've watched every episode of Shameless up until episode four of this current season, seven. I finished on episode three, "Home Sweet Homeless Shelter," when Frank crafted a surrogate family and named them after his own kids. It seems like it's very uneven lately, but I might try it again again some point. Emmy Rossum's character, Fiona, is the star with her siblings and neighbors also integral to the plot. Her drunk rabble-rousing dad, Frank Gallagher (William H Macy) shows up to eff things up even worse than they already are. Frank is fun to watch, but he almost died last season, everyone wanted him dead, and I would imagine the audience is just as indifferent to him. I know I would still watch if Frank was gone. That's all a lead-up to this story that Rossum is holding up a renewal of the show by demanding equal pay with Macy. In fact The Hollywood Reporter states that she wants higher pay, since the show could not go on without Fiona and she's been paid less than Macy for so long. It's unclear if producers will try for an eighth season if talks fail with Rossum.
Shameless actress Emmy Rossum is locked in a pay standoff that is holding up a possible eighth season of the popular Showtime dramedy.

Rossum, 30, who stars as the young Gallagher family matriarch Fiona on the hit series, not only is seeking salary parity with co-star William H. Macy, multiple sources tell The Hollywood Reporter she is taking the position she should be paid more per-episode than Macy makes after years of earning much less than her Emmy-nominated co-star.

Macy, 66, who stars as drug and alcohol addict Frank Gallagher, recently renegotiated his deal with producer Warner Bros. Television for the yet-to-be announced eighth season and scored a raise that sources say puts his salary in the upper echelon of cable dramas. Now Rossum is seeking a similar deal — and to make more than Macy. The cast's last renegotiation a few years ago gave raises to all the main members of the ensemble. But Macy, who came into Shameless with an extensive film resume and an Oscar nomination for his role in Fargo, always has been paid more than the rest of the cast.

Warner Bros. TV and Showtime declined comment.
Good for her and I wonder who leaked this to THR. It may be her people, in order to show how many of us support Rossum and wouldn't watch Shameless without her. If they do meet her requirements and an eighth season happens I'll give it another chance, but they may need to pay their writers more and/or take a different tactic with the storylines. I just don't like where they've been going with it this season. Also, what would it take to bring Joan Cusack back? She was the best.
In other news, Rossum recently revealed that Caroline Herrera will be designing her wedding dress. Lucky b. She's set to marry Mr Robot creator Sam Esmail at some point, I can't find a wedding date and there were rumors that they were secretly married this summer, but Rossum denied that. It wouldn't be out of the question – Rossum was married to a music executive named Justin Siegel from 2008 to 2010 and almost no one heard about it until they split up. She's somewhat of a serial monogamist and has also dated Adam Duritz, Topher Grace and her costar from Shameless, Tyler Jacob Moore. Look forward to seeing her wedding pics!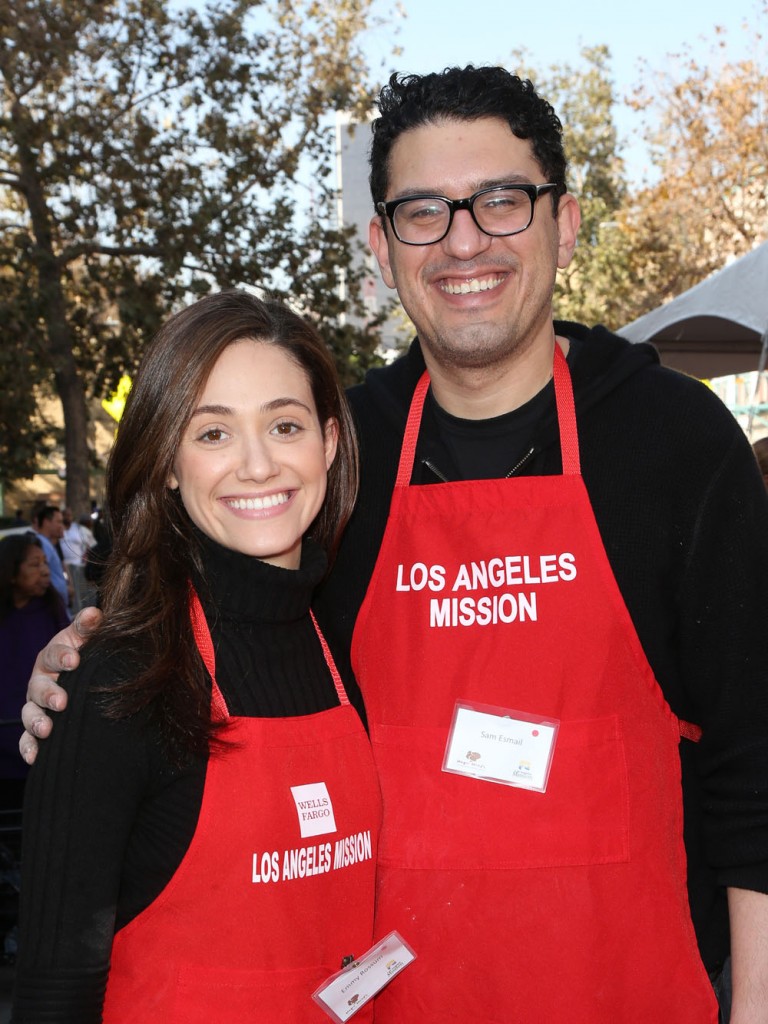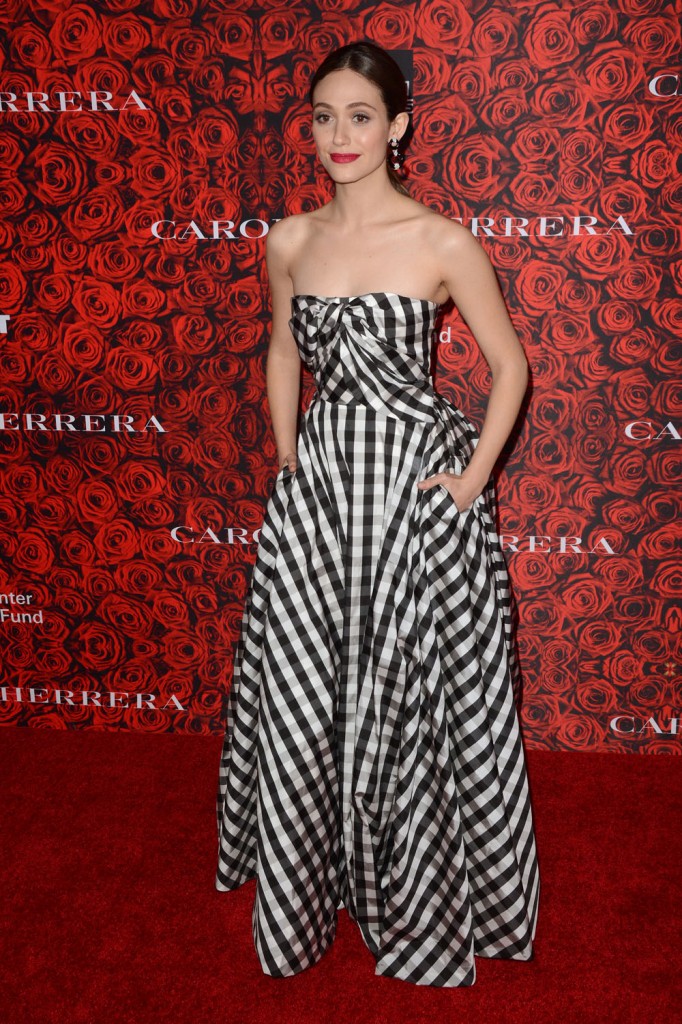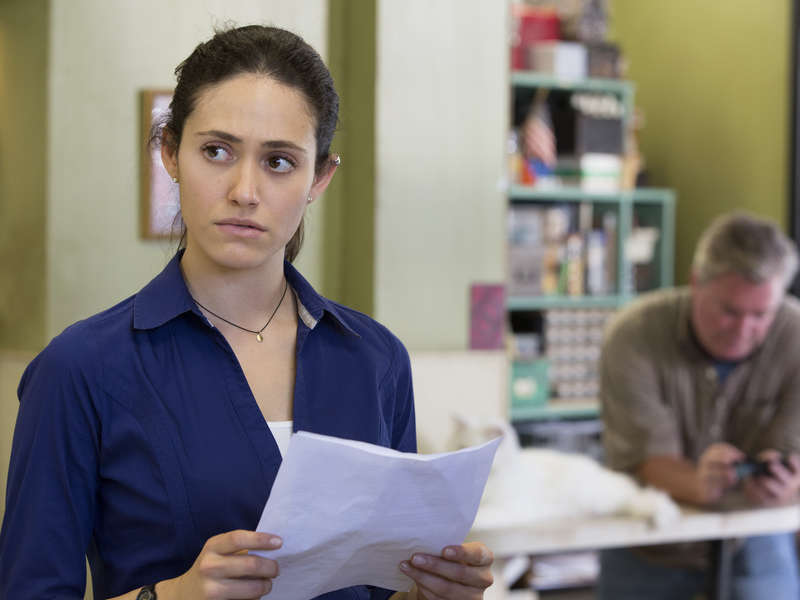 photos credit: WENN and Showtime