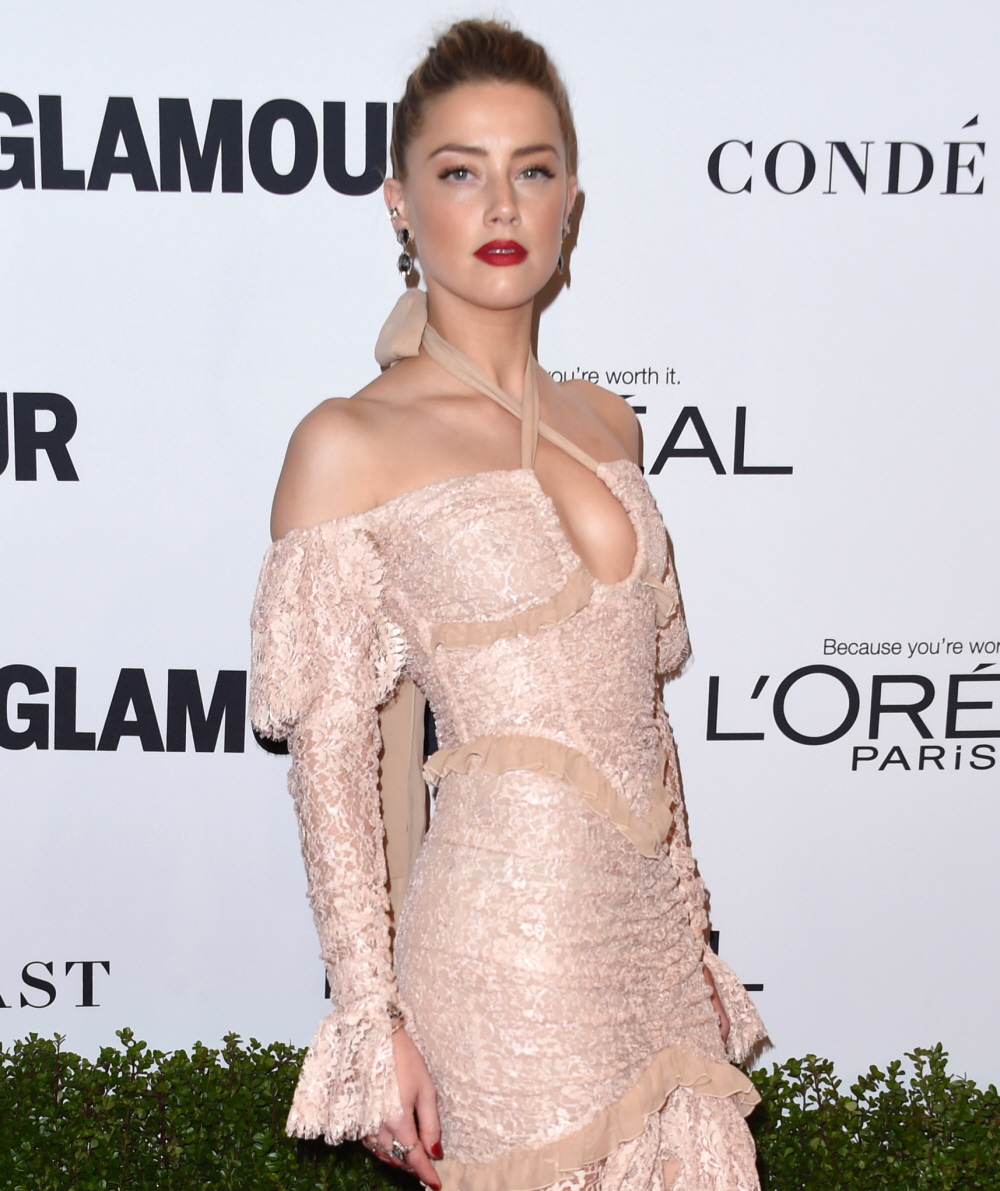 A few weeks back, Amber Heard did a PSA about domestic abuse for the non-profit Girl Gaze. In the PSA video, Amber emotionally discussed her mindset even in the midst of a physically and emotionally abusive relationship, how she kept telling herself that she wasn't a victim, all the while believing that no one would understand her or believe her if she even discussed what was happening. Anyway, after the PSA went public, Amber's ex-husband Johnny Depp tried to "punish" her once again by leaking to TMZ that her PSA possibly violated their non-disclosure agreement, plus he tried to make it sound like she hadn't donated her divorce settlement to charity yet (she hadn't donated it because he hadn't coughed up the money).
So what's new? Amber is once again baiting her ex, apparently. Amber wrote an essay for the latest issue of Porter Magazine about domestic violence, shame and victimhood. Here's part of her essay:
"You are not alone. You may have suffered alone behind closed doors, but you are not alone. You need to know that. I want to remind you of your strength, a strength that has been multiplied by the number of women who stand silently behind you—a truth that allowed me to break down the doors I once found myself behind."

"Let's start with the truth—the cold, hard truth. When a woman comes forward to speak out about injustice or her suffering, instead of aid, respect and support, she will be met with hostility, skepticism and shame. Her motives will be questioned and her truth ignored."

Heard adds that "it takes real strength to come forward" and that "it isn't easy to raise your voice, to stand up for yourself and your truth, and to do it 'alone.'"

In the end, Heard expressed her own point of view during her difficult time, without naming any names, by explaining, "I was raised to be independent and self-reliant. I was never given nor wanted the burden of dependency. I never felt like anyone would or could rescue me, so naturally I resented the label of 'victim.' As I write this today, I can promise every woman who is suffering in silence, you are not alone. You may not see us, but we are there."
[From Porter via E! News]
Of course TMZ already has a story about how Amber "might be walking a thin line with Johnny Depp's lawyers" because of the "confidentiality clause prohibiting her from talking about Johnny." I say that she gets to keep talking about all of this as long as Depp is refusing to pay out on her settlement. Of course, I also think she should keep talking even after Depp pays out. I have to think that Amber is very conscious of what she's saying and writing too – she's following the letter of the law, just not the spirit. She's talking about how she was abused without saying the words "Johnny Depp abused me."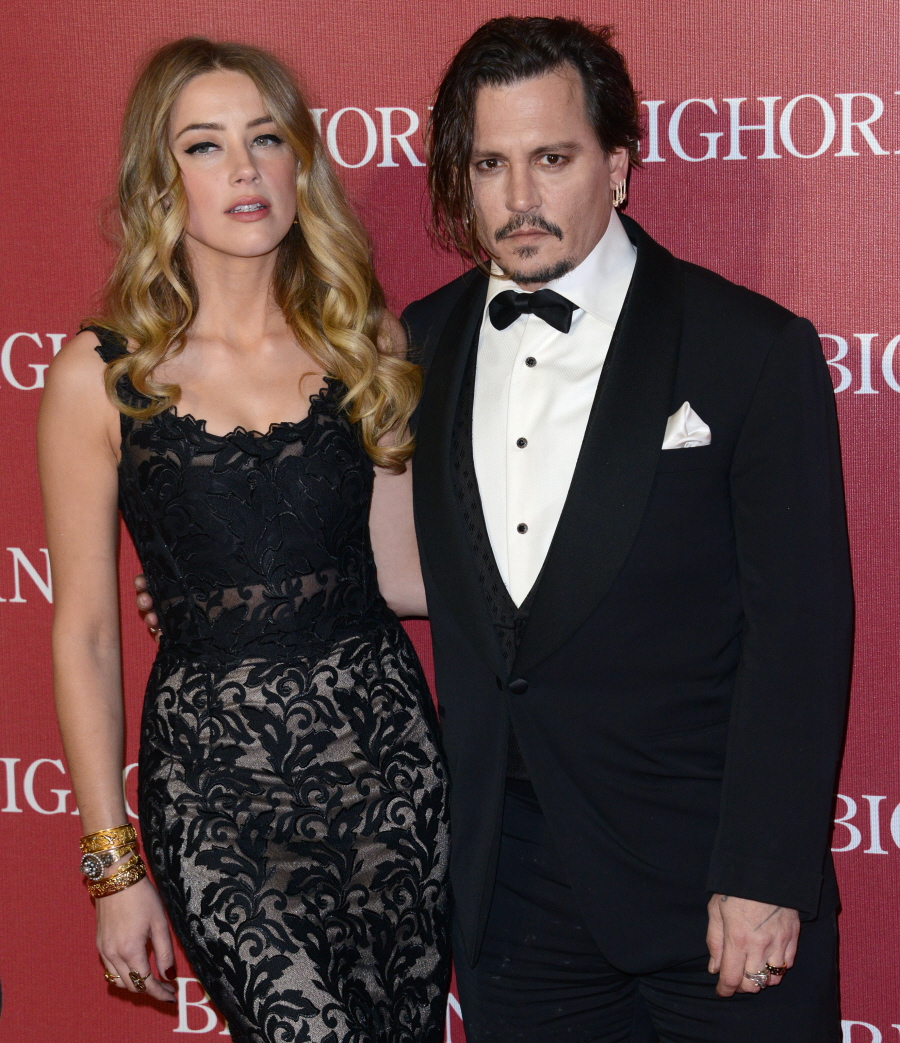 Photos courtesy of Fame/Flynet.