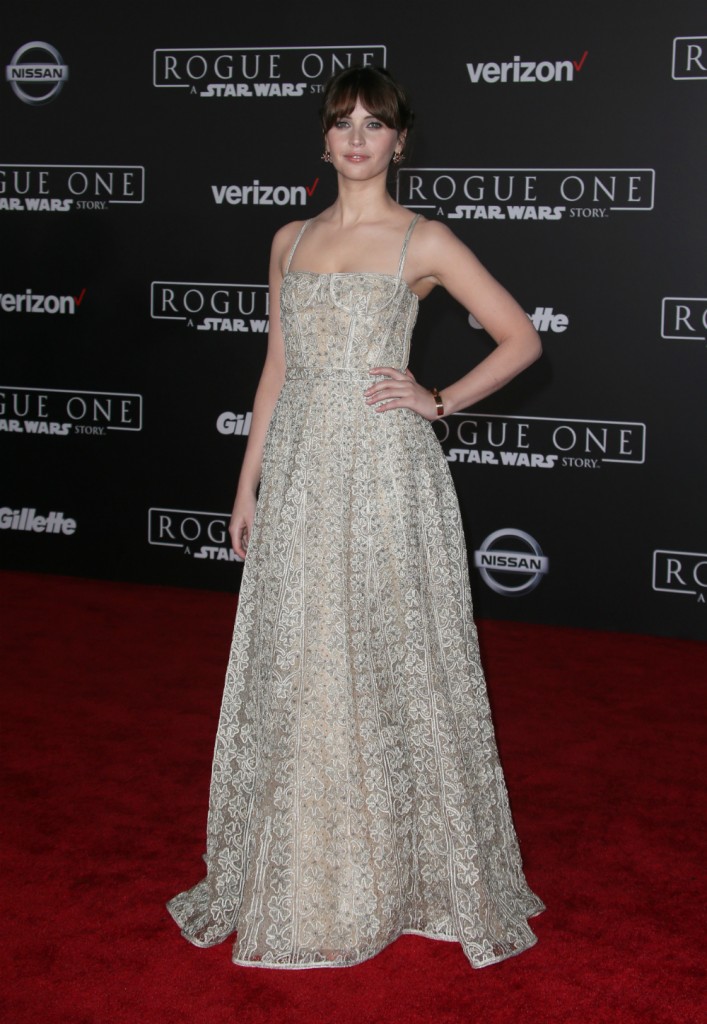 For all the times it sucks to live in Los Angeles, there are a few times it's a blast. Last Friday, a friend who was supposed to be dropping something off sent me a text that read, "Going to be late, blocked by an X-wing on Hollywood Bl." I thought she was finding a clever way to cover up her general flakiness but no, Hollywood Boulevard was in fact closed off due to the Rogue One premiere at the Pantages Theater. For Saturday's premiere, star Felicity Jones, above, was dressed in this gorgeous Dior Spring 2017. The dress is pretty breezy for winter but it is California and you can still get away with it. I love the embroidered tulle overlay and the fact that it is fully lined. I would have preferred a softer top than a structured corset but it looks young and fresh on Felicity. Plus her styling is marvelous. Dare I say, she looks like a princess? A new, kick-a—Disney princess, that is. Early buzz is the movie is AMAZEBALLS! Don't worry about spoilers here because no one is allowed to say anything under threat of The Mouse. So I have no critics reviews to show you but let's ask Twitter shall we?
The last time I loved a Star Wars movie as much as I loved #RogueOne, it was 1977.

— Wil Wheaton (@wilw) December 11, 2016
Holy Sith! @RogueOneMovie is unbelievably wonderful! No lie: it is #EmpireStrikesBack great! An excellent chapter in the @starwars Universe! pic.twitter.com/Lb0vQ06ifh

— KevinSmith (@ThatKevinSmith) December 11, 2016
Holy craps @starwars #RogueOne was absolutely incredible. See it as soon as you can!!! Gareth Edwards I LOVE YOU. https://t.co/84ap5m3rwb

— Chris Hardwick (@hardwick) December 11, 2016
1sr Rogue One review. It was actually AMAZING!!! Super fun & exciting. Ties in w/episode 4 perfectly. #StarWars

— RainnWilson (@rainnwilson) December 11, 2016
Couple mates and I having a wonderful time at #RogueOne @donald_faison @wilw @nerdist @hardwick @starwars pic.twitter.com/pbEvMCbUWW

— Peter Mayhew (@TheWookieeRoars) December 11, 2016
I'll say this about #RogueOne to all the Star Wars: Rebels fans out there … Keep your eyes and ears open. https://t.co/wEAPHfEkxi

— Anthony Breznican (@Breznican) December 11, 2016
Ack! It sounds so good. Honest question – does anyone else think all the bad press in the beginning was some divergent technique to throw people off the plot? I think I might possibly be more excited for this movie than I am for Christmas. Go Jyn!
A few more shots from the premiere – the handsome trio of Alan Tudyk, Donnie Yen and Diego Luna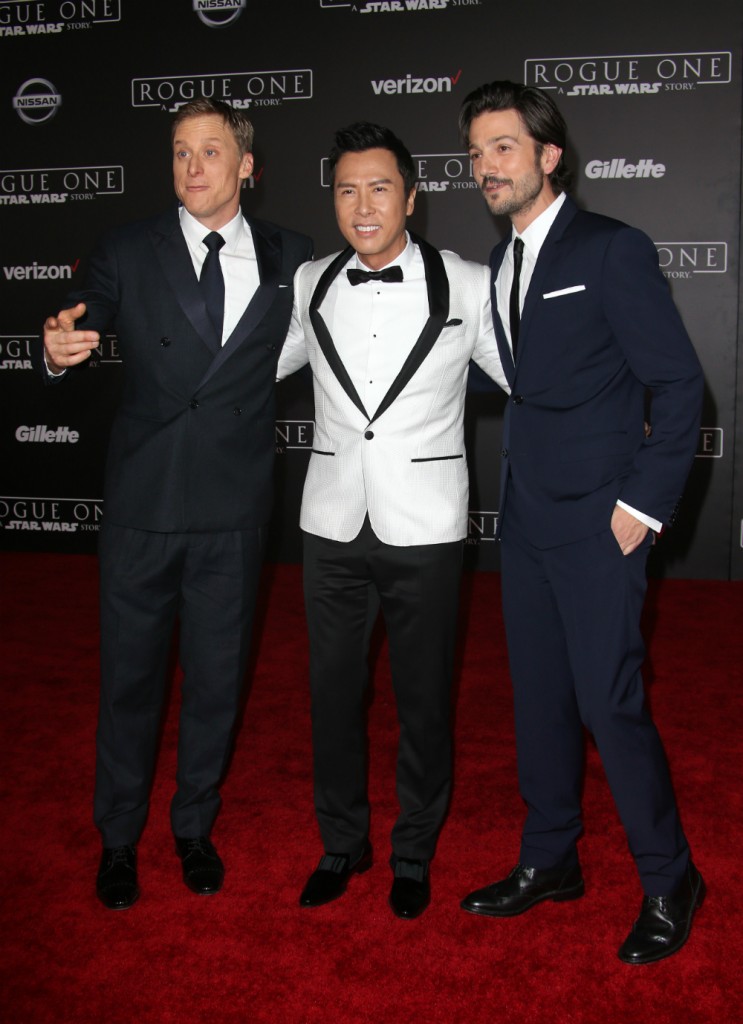 Mads Mikkelsen looking so, so good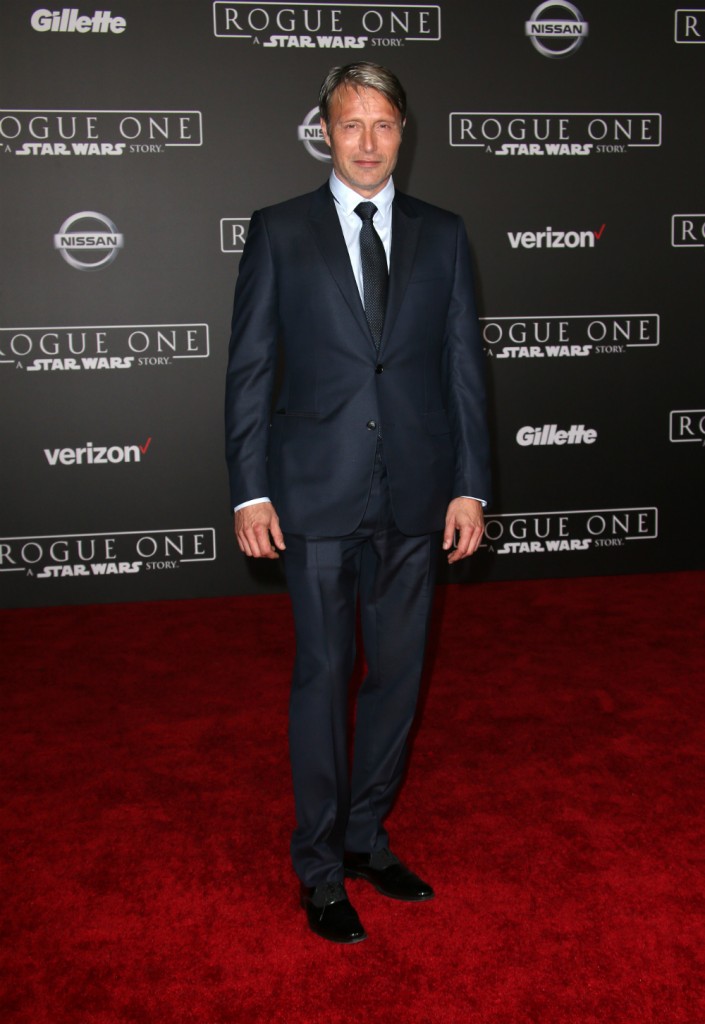 Jaime King in a gold and black strapless dress. I love the dress save for the flying birdcage at the bustline.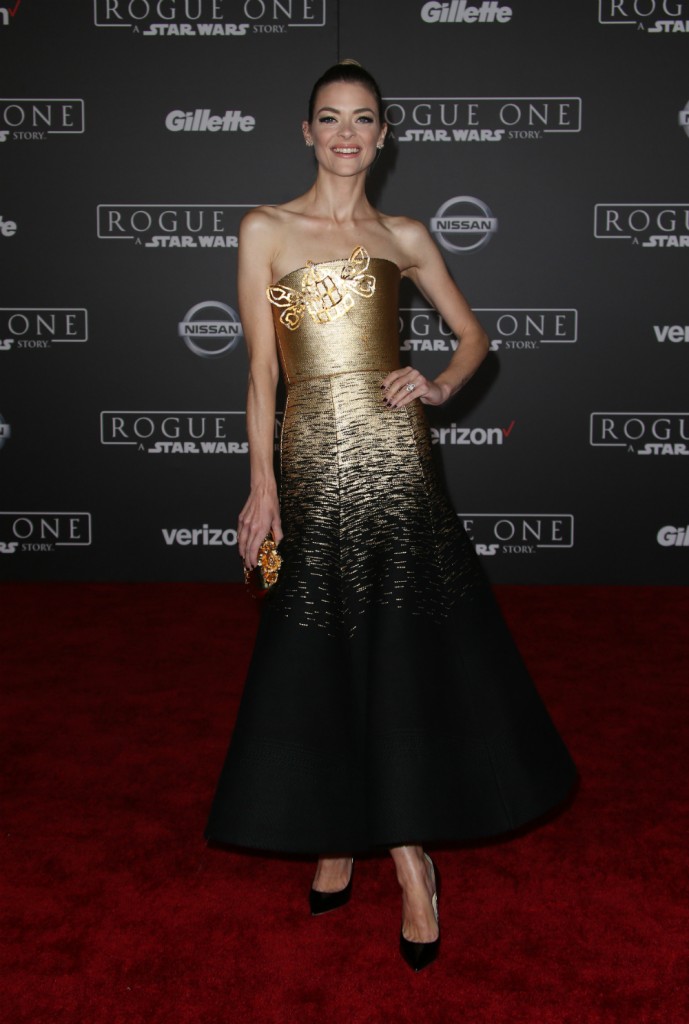 Rachel Leigh Cook in a very festive jumpsuit – she looks amazing. I like her shoes, just not with this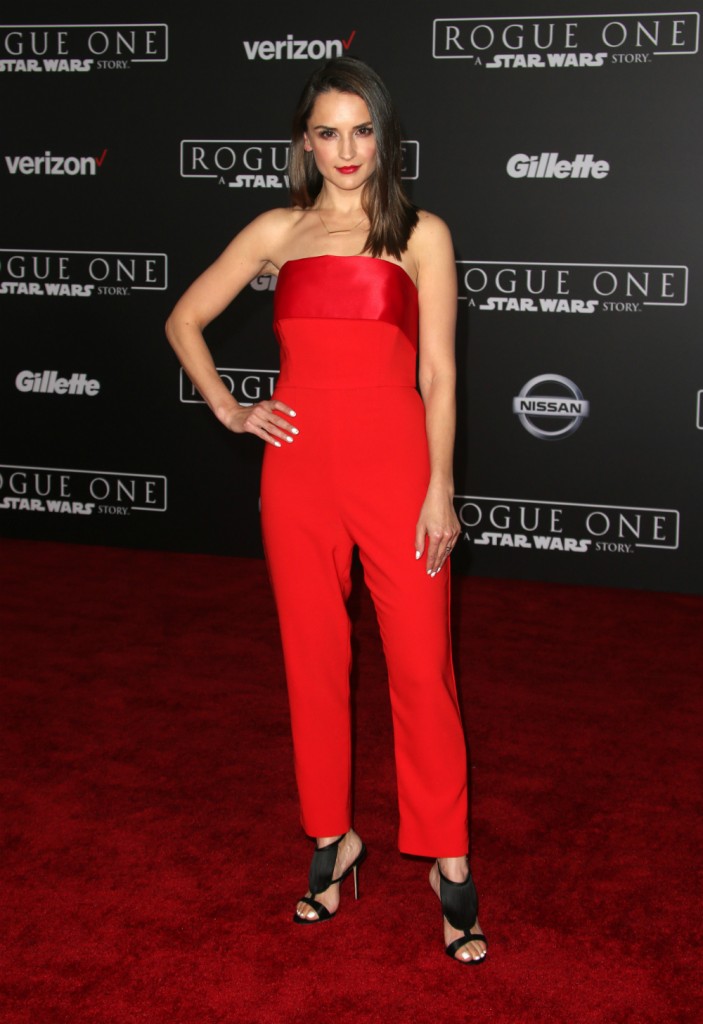 Constance Zimmer in a deconstructed suit – I love it (she should have had Rachel's shoes)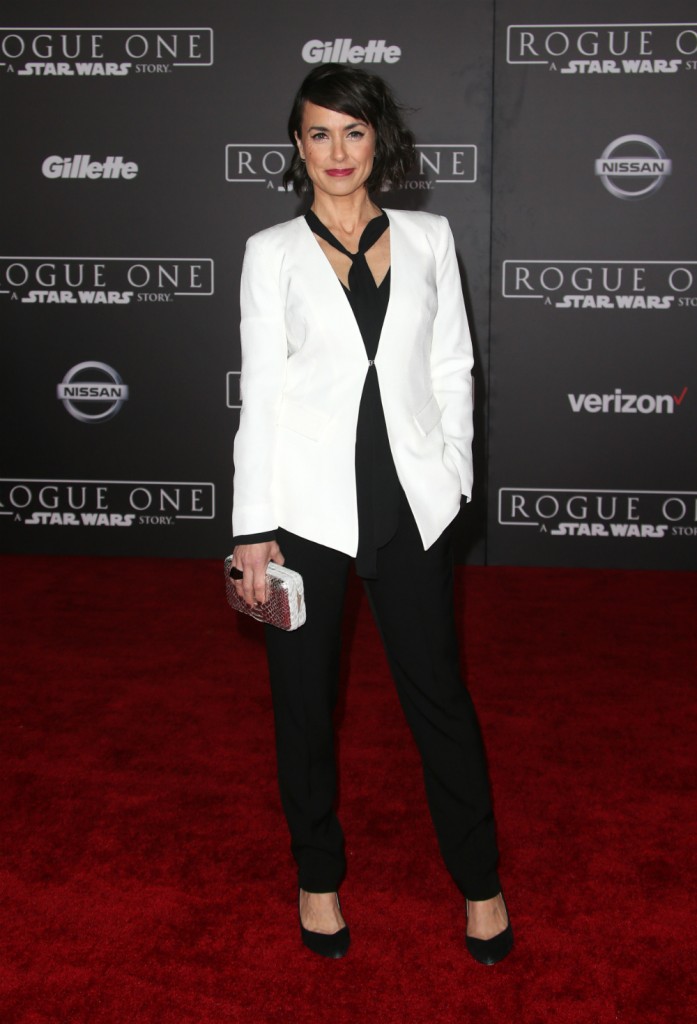 Aisha Tyler wearing an okay dress. The shoes are a little cutesy for my taste. I love Aisha but this whole thing is just meh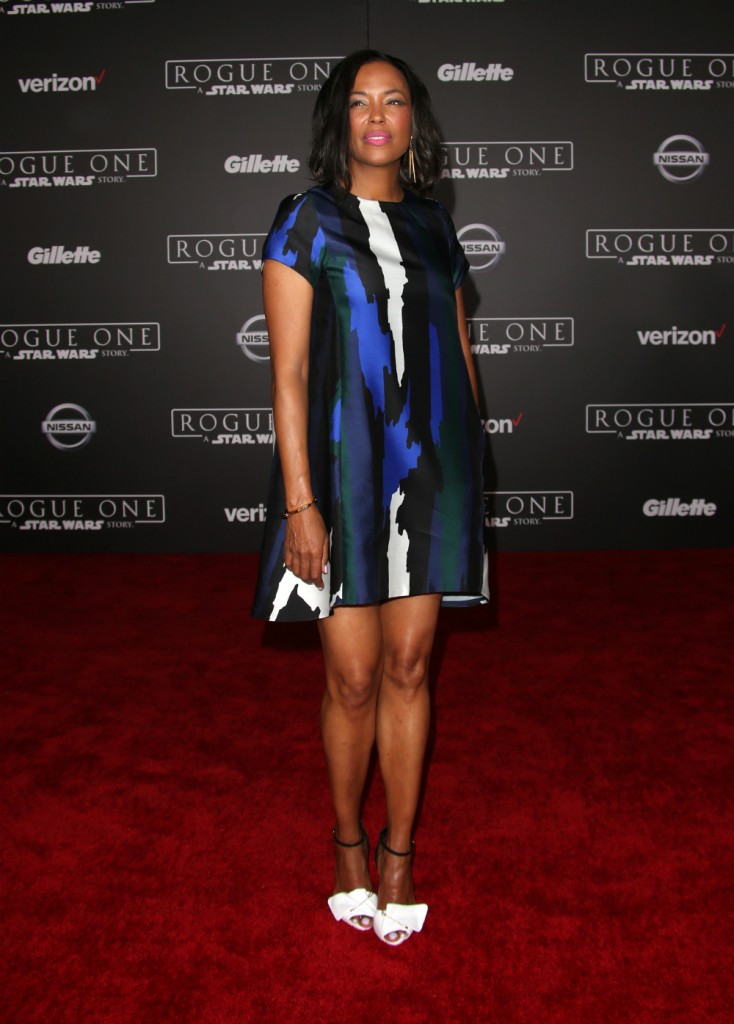 Ricky Martin and his equally beautiful family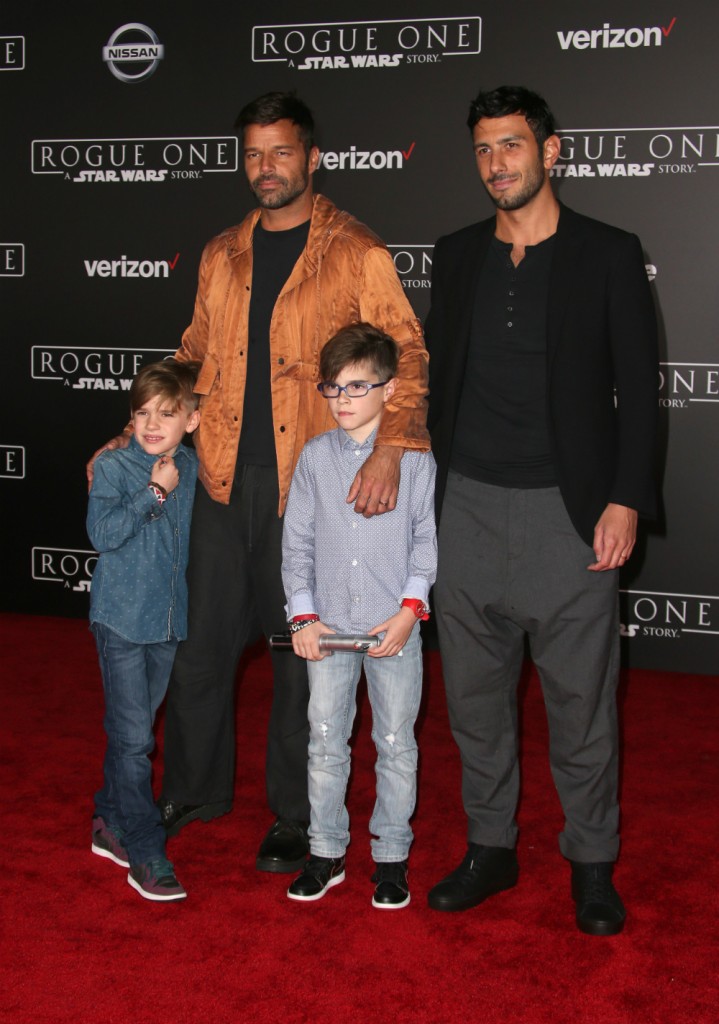 And Anthony Daniels who plays C-3PO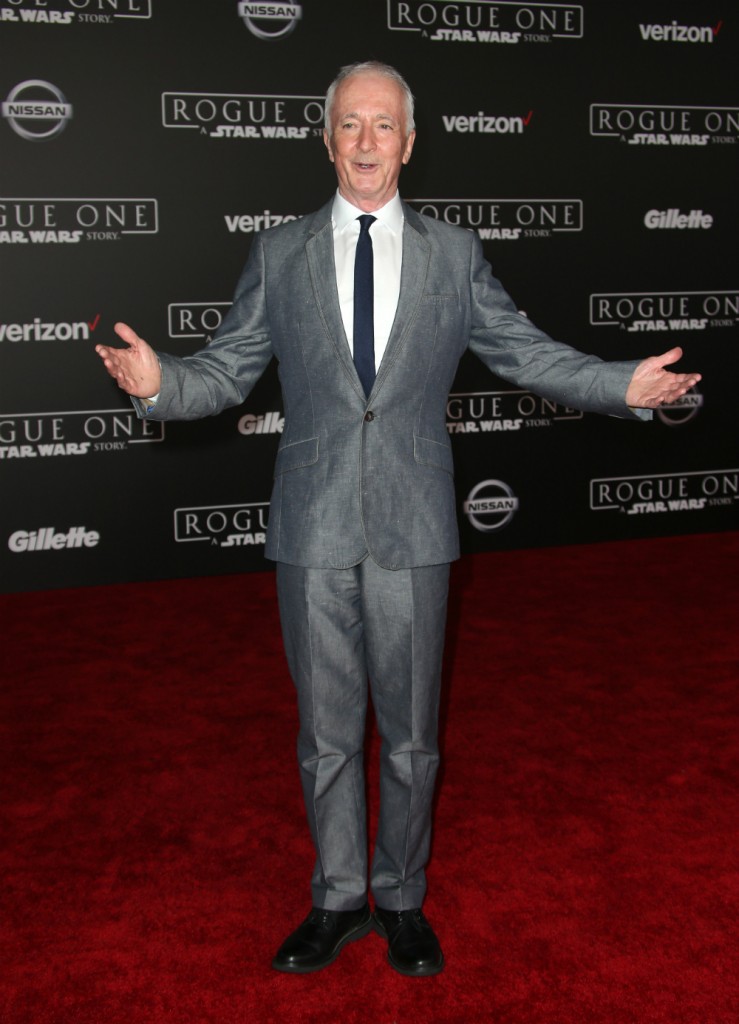 The Empire has arrived on the #RogueOne red carpet. pic.twitter.com/f3utl0q2vM

— Star Wars (@starwars) December 11, 2016
Photo credit: WENN Photos and Twitter