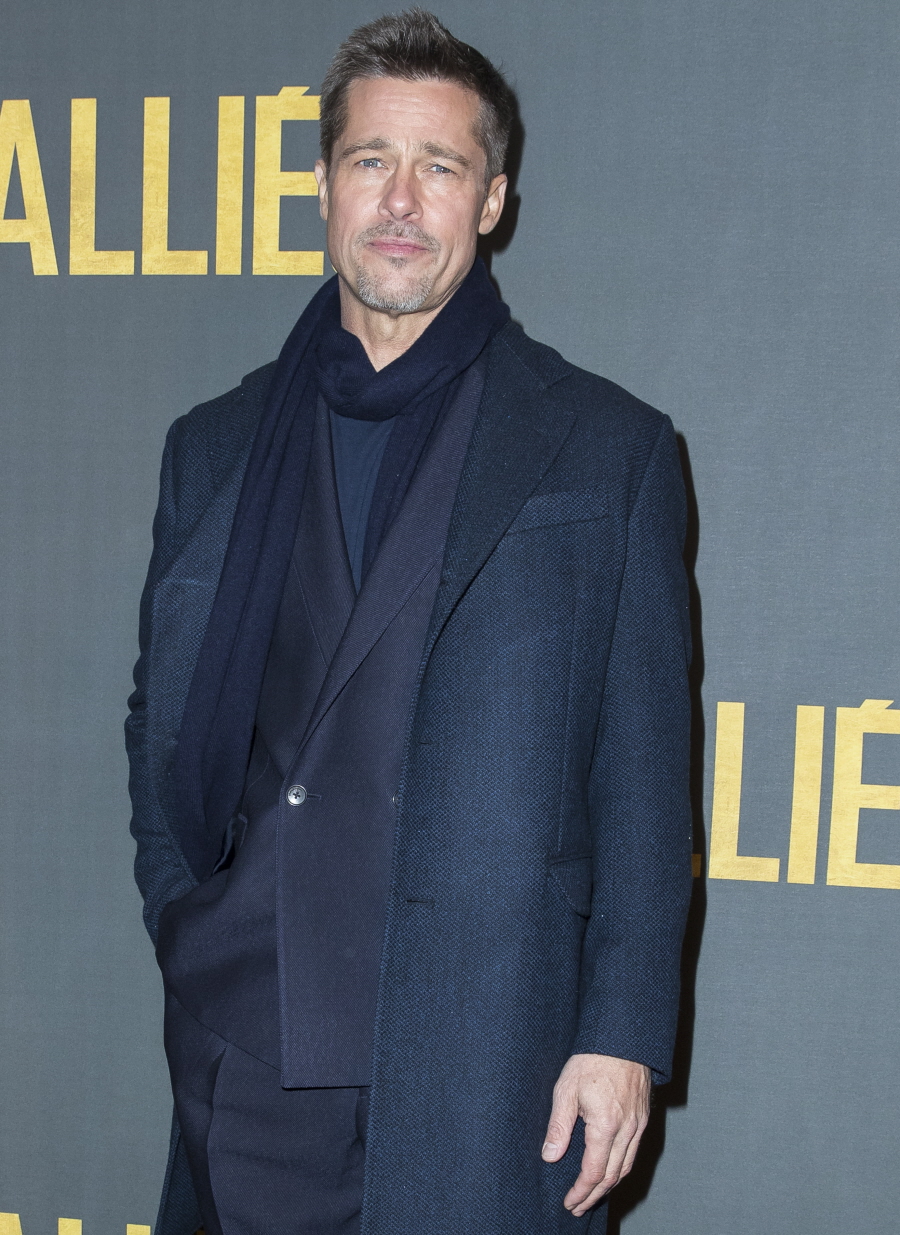 Last week, the family court judge denied Brad Pitt's request to seal all of the divorce and custody records. Brad's legal team filed the request after several weeks of what turned out to be not-so-undercover drama. Angelina Jolie's team had maintained that the current custody situation was not being determined by Angelina's whims, but by a court-ordered child-psychiatrist. Brad's team had apparently been trying to short-circuit the family court order and basically harangue Angelina into providing more access to the kids for Brad. The entire time, Brad's PR had been playing the "poor Brad misses his kids, he's been kept away by Angelina the Witch" card in the press. So when Angelina reacted by publicly solidifying the temporary custody arrangement, that's when Brad and his team suddenly wanted everything sealed. Because that's when everyone found out that Brad is still being drug tested, and that he only gets to see his kids when the shrink says he can.
So, what's new? I don't even know. Yesterday, the Daily Mail published an exclusive about all of the behind-the-scenes legal wrangling, involving the emails between Angelina's lawyer (Laura Wasser) and Brad's lawyer (Lance Spiegel). This, to me, was not new information, but it's interesting to read what the lawyers were writing to each other, and how the custody battle has escalated significantly in the past month. You can read the full Daily Mail piece here.
The basic gist is what we already knew – Lance Spiegel was emailing Laura Wasser about getting Angelina to give Brad more access to the kids. Wasser was basically like we can talk about that but for right now, let's follow the agreement that we set up in October and let the shrinks determine everything for the good of the kids. Spiegel kept threatening and haranguing, and Wasser was like, okay, cool, so I'm going to court to get the October agreement placed as the formal temporary-custody agreement. Spiegel then emails Wasser about how – by filing those papers with the court – she did "irreparable damage" to the Jolie-Pitt kids' privacy, and that by filing the custody thing with the court, confidential information was made public. Basically, the headline is "Brad accuses Angelina of releasing confidential information about their kids," but the situation is so much trickier than that. Reading through the emails, I totally understand why Wasser did what she did? I also feel like Brad's lawyers are mainly concerned about how Brad LOOKS in the custody battle rather than the actual well-being of the kids.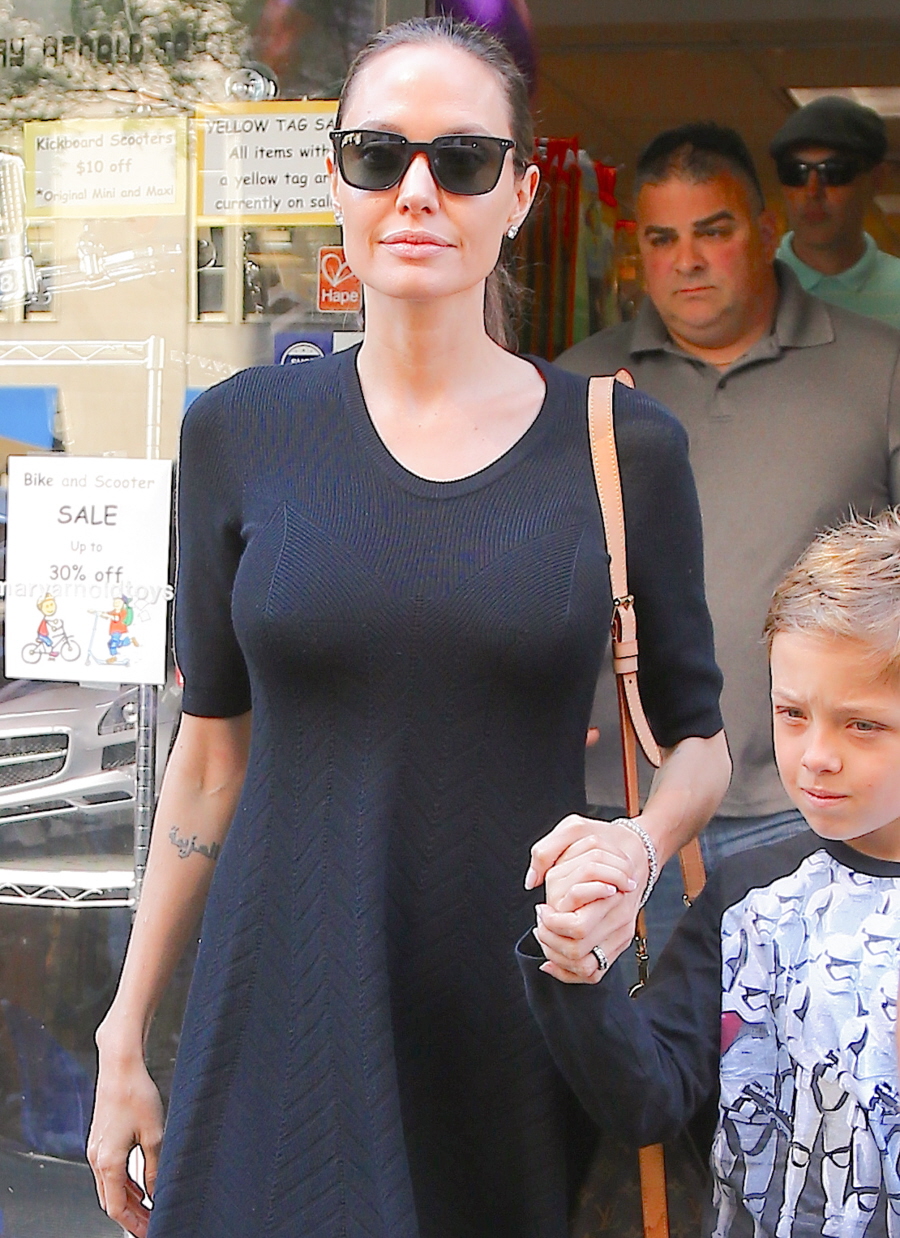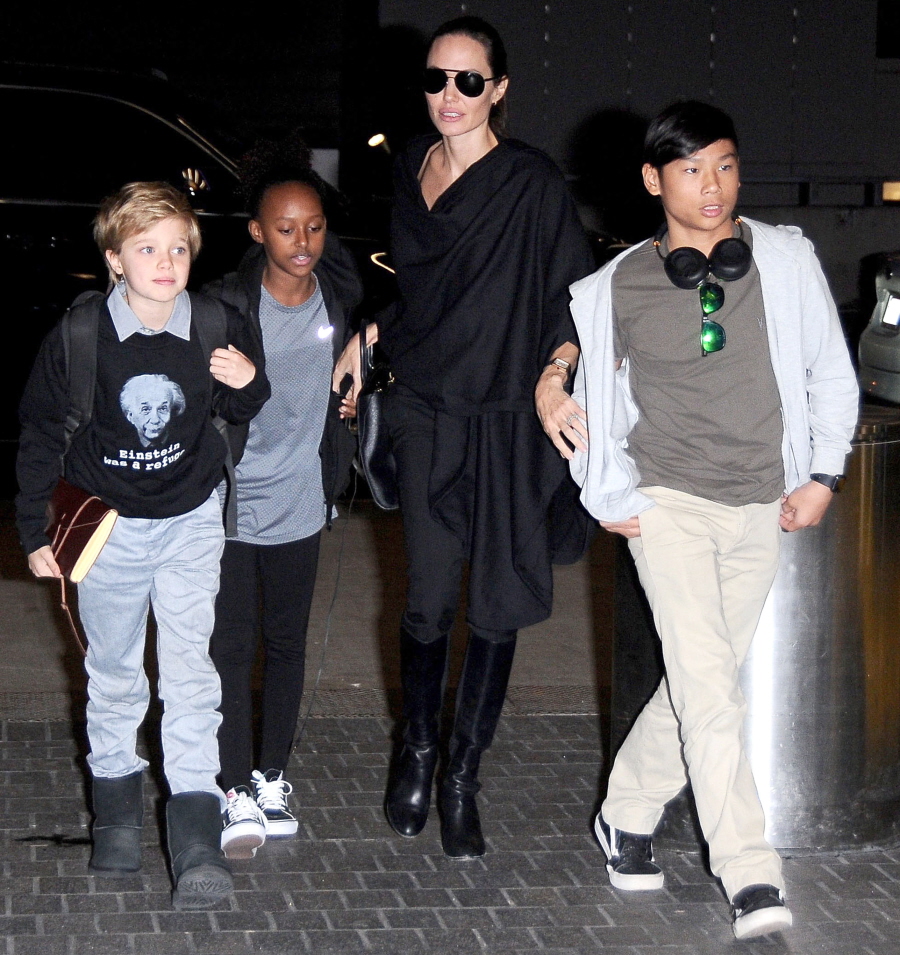 Photos courtesy of Fame/Flynet.