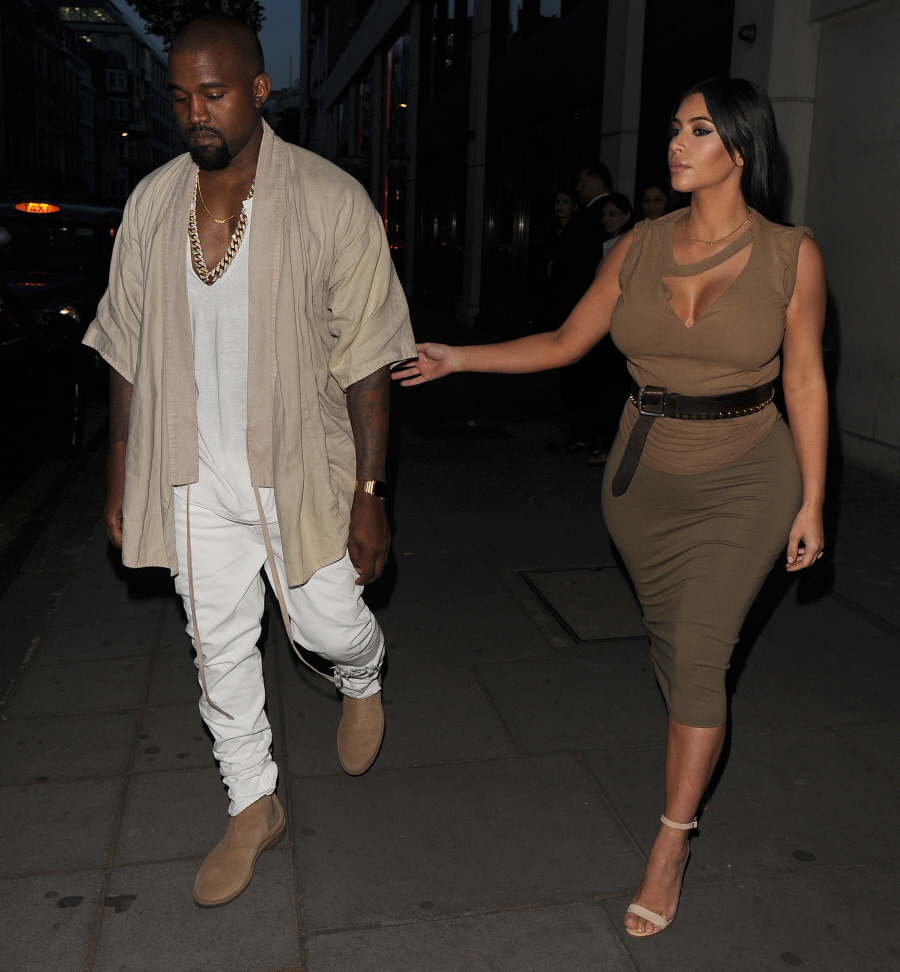 Even though you guys regularly yelled at me, I was a believer in Kanye West and Kim Kardashian's marriage. As in, I thought they truly loved each other and they complemented each other very well. Kim loved that Kanye was a true celebrity – Kanye loved that Kim was already famous, wealthy and that she didn't need him to launch her career. Of course there were cracks in Kimye's façade, but I still believed in them. I thought they would last for a long time. But it finally struck me this week that they're probably going down, sooner rather than later. Kanye flew to New York to go apartment-shopping and meet with Donald Trump. Kim is staying with her mom and she's still dealing with the aftermath of the Paris robbery. Just when Kim needed Kanye the most, he wasn't there. And just when Kanye needs a support system, he seems to be pushing them away. I feel like we're going to get a divorce announcement in the next few months. For now though, Kim wants you to know that she has "no imminent plans to file for divorce." Ouch.
When Kanye West arrived at Trump Tower to meet with President-elect Donald Trump on Tuesday morning, it was the latest in a dramatic series of events that has put stress on his relationship with wife Kim Kardashian West. But a source close to the couple tells PEOPLE exclusively that their political differences are the least of their worries.

"That's so far down the list of what they're dealing with at this point," says the source. "Lots of couples have political differences; that's not a deal breaker. They're dealing with much more important things than who each of them supported for President." However, an insider adds that the reality star "currently has no imminent plans to file for divorce."

The source tells PEOPLE that there have been several stressors in the marriage. West, 39, was only recently discharged from the hospital where he spent over a week being treated for exhaustion. The rapper's hospitalization came less than two months after Kardashian West's own traumatic experience, in which she was robbed at gunpoint and had millions of dollars worth of jewelry stolen from her in Paris. The dueling crises have taken a toll on their marriage.

"Kim needed him after the robbery," says the source. "She needed her husband. But that was the beginning of his issues, so he wasn't there for her like he probably should have been. So Kim was trying to be supportive of him, but she needed his support at that time. She had to be the stronger one," the source continues, noting that she was trying to give some normalcy to the couple's two children, North, 3½, and Saint, 1. "She was going through a lot. And you know that the Kardashians are very close and very supportive of each other, and they got her through it, but there are times where a wife needs her husband."

As the couple is navigating the rough waters, people in their inner circle are encouraging the couple to keep working on the marriage. "We're telling them to hold on, to get through this," says the source. "They both need to understand that adversity is what will make them stronger as a couple." Those close to the couple believe that some good can come from the latest challenges. "If they can get through this season, they will create an unbreakable bond," says the source. "If anyone can do it, they can."
She "currently has no imminent plans to file for divorce." The wording, my God. Even as late as last week, I was still a Kimye believer, but no more. I now believe that Kim is planning her exit. Because her father was Robert Kardashian, Kim has deep ties to the LA legal community, and she'll have her choice of the best lawyers around. She'll probably go with Laura Wasser, who represented her during her last divorce, with Kris Humphries. She's probably already meeting with people and strategizing for the best time to walk. But here's what I'm also thinking: if and when she files, it won't come as a surprise to Kanye. Like, I think he's already preparing for it too, which is why he went to New York this week.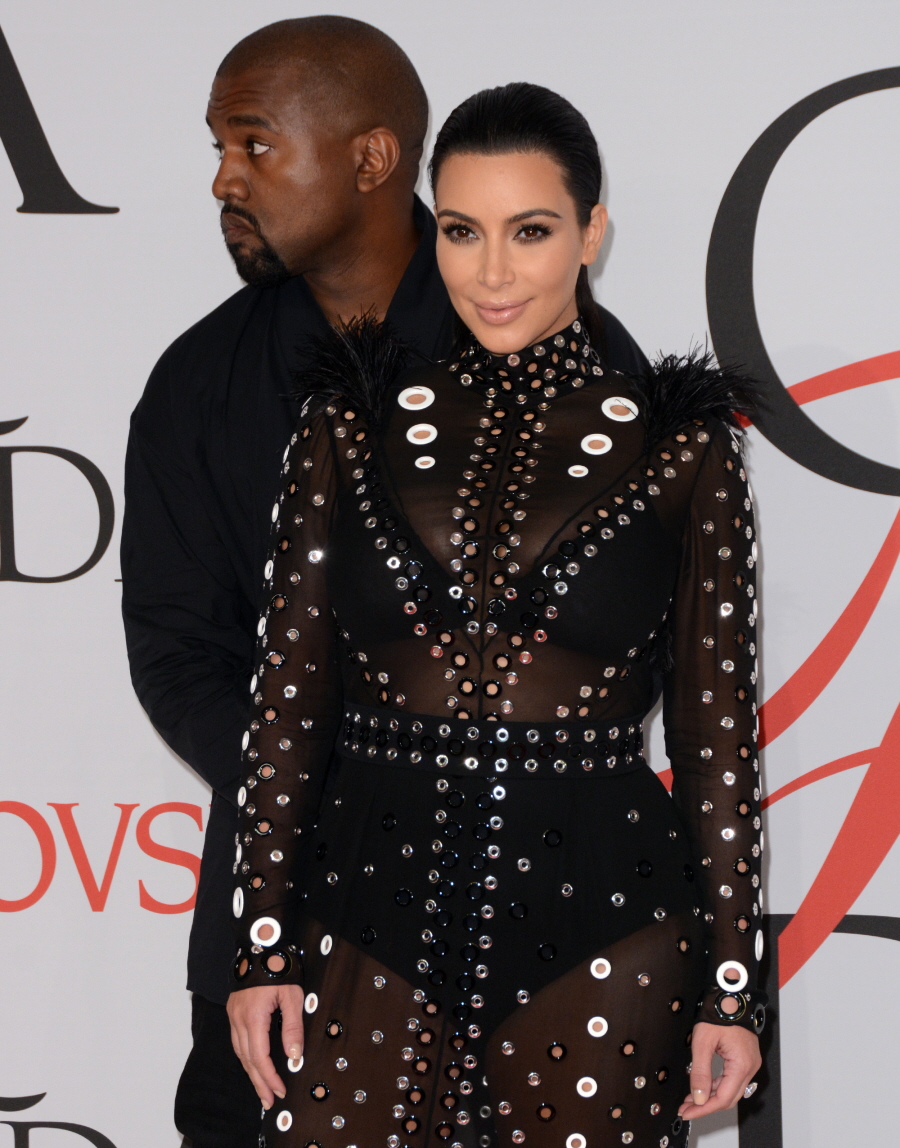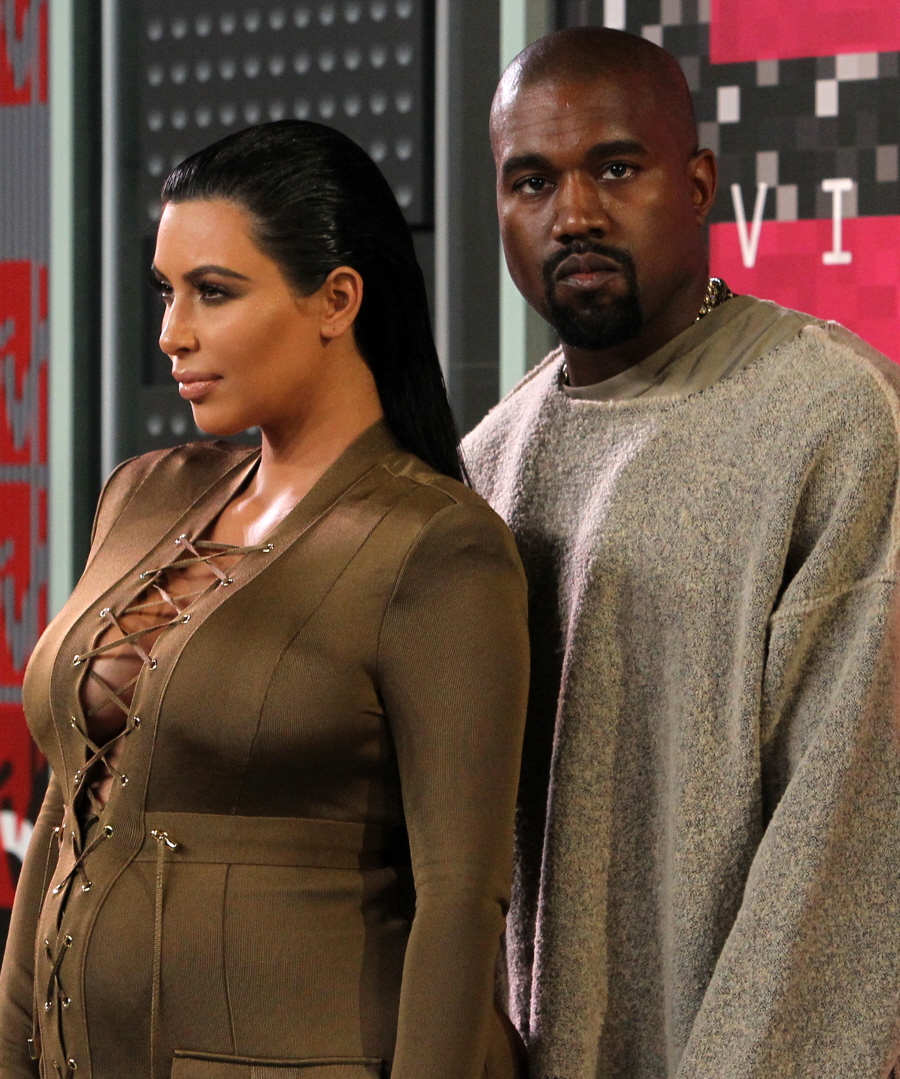 Photos courtesy of WENN.