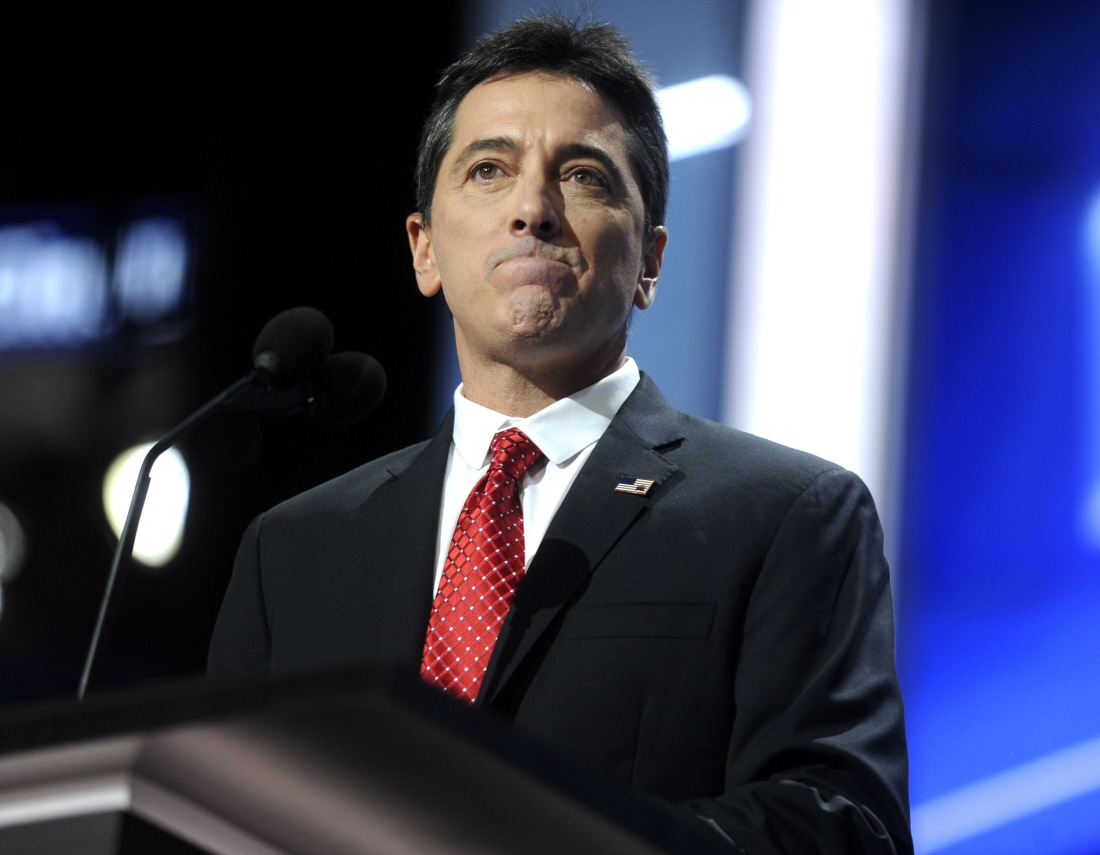 This is perhaps the feel-good story of the week. And I'm saying that because A) no one was seriously injured and B) the person who claims he was "injured" is douchenozzle Scott Baio. As many know, Scott Baio has been a Republican for years. He took it to the next level this year when he endorsed Donald Trump and became one of Trump's few celebrity endorsers. Trump even gave Baio a speaking slot at the Republican National Convention over the summer. His speech was a mess. But that's not the point. The point is that Baio and his politics are well-known, and he lives a pretty liberal area: Thousand Oaks, California. A lot of celebrities send their kids to the same schools. Which is how Scott Baio's daughter ended up at the same school as Chad Smith and Nancy Mack's kids. Chad Smith is the drummer for the Red Hot Chili Peppers, and Nancy is his amazing architect wife. Nancy "assaulted" Scott Baio at a school function for their kids. But to hear Nancy tell it, she was just trying to grab Scott Baio by the p-ssy, just like she learned from our new President.
Scott Baio has filed a police report claiming the wife of the Red Hot Chili Peppers drummer went nuts on him at a function with their elementary school kids … physically attacking him over his support of Donald Trump.

Law enforcement tells TMZ, Baio says he was at an event with his daughter Saturday in Thousand Oaks, CA, when Nancy Mack confronted him. Mack, who's married to drummer Chad Smith, is a vocal anti-Trump supporter … who has called the Prez-elect racist … began berating and cursing Baio, one of Trump's strongest celebrity supporters.

We're told Baio told cops he asked her to quiet down because kids were present, but Mack was undeterred, asking him how he could support a man who said, "Grab 'em by the p-ssy." Baio claims she repeatedly screamed, "Grab 'em by the p-ssy."

Baio asked Nancy to stop, but he claims she kept repeating the comment because she felt everyone needed to hear it, cause Trump used it. Baio told cops at that point Mack attacked him, grabbing him under his arms and then shaking and pushing him. Sources close to Mack say she was merely trying to show Baio how Trump hugs women and denies any intentional physical aggression. The Ventura County Sheriff's Dept. is investigating the incident and Mack is listed as a battery suspect.
God bless you, Nancy Mack. I think I'm in love. While violence is never the answer, I fully endorse women confronting Trump supporters and treating them exactly like Trump treats women. And if what she did to Scott Baio constitutes assault or battery, then why shouldn't we call it assault and battery when the PEOTUS does it?
Also: Scott Baio is so sensitive! He didn't want the children to hear the word "p-ssy" even though his president, the man he endorsed, said all of that.
Here's a photo of Nancy Mack a few years ago with her husband. Go grab 'em, Nancy. Godspeed.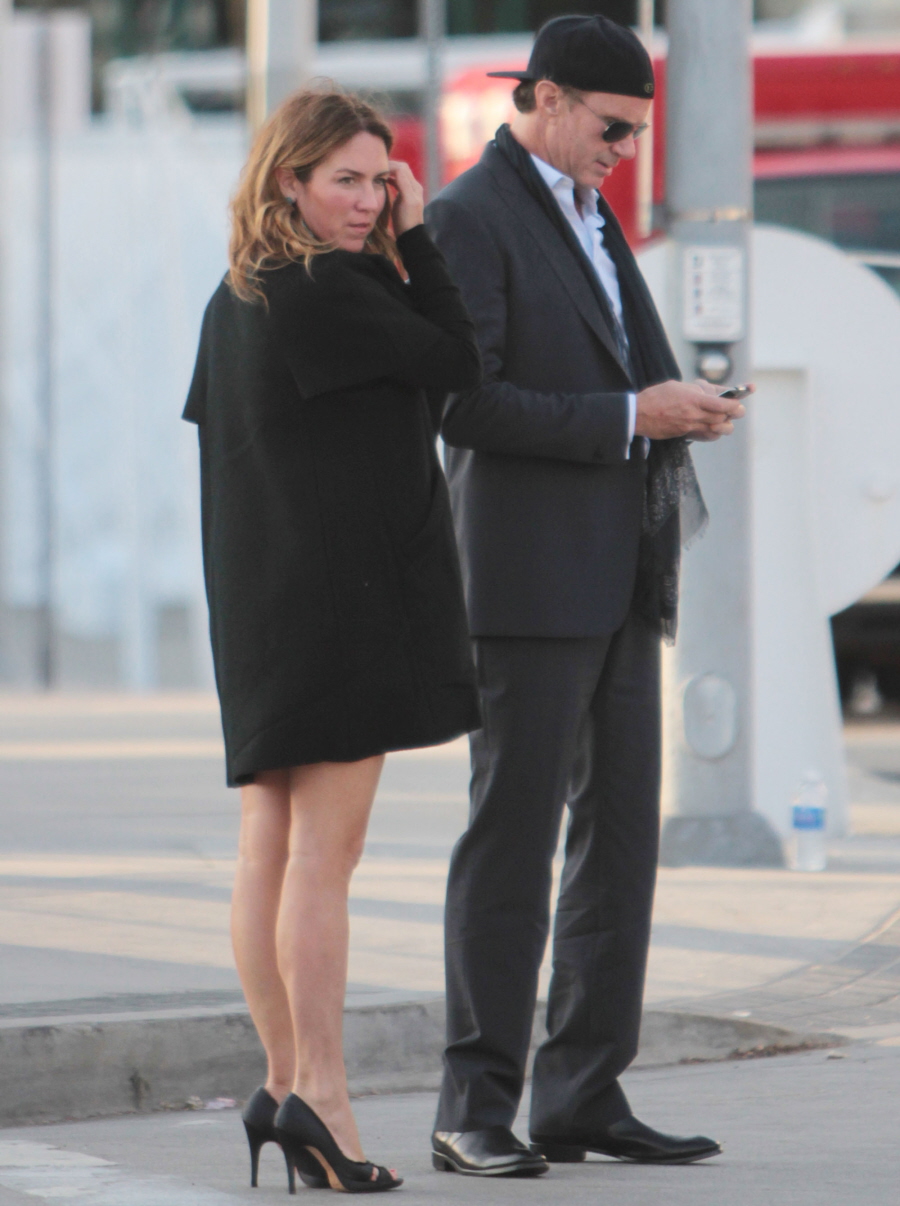 Photos courtesy of WENN.