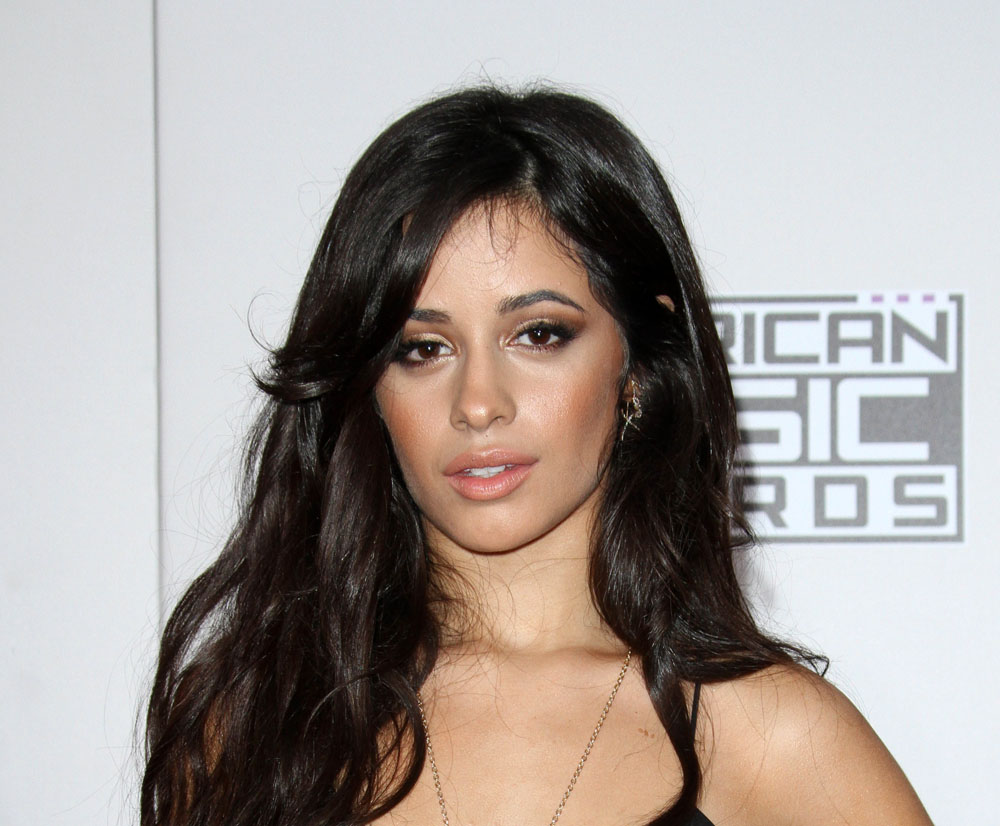 We haven't really followed much of the drama in the popular group Fifth Harmony, but I remember covering a story where member Normani Kordei quit Twitter temporarily after being racially cyberbullied. It all stemmed from an alleged feud she had with another member, Camila Cabello, with some fans of Camila's hurling racial insults at Normani. That's pretty standard for the cesspool that is unregulated Twitter, and that's not on Camila. Some of you commented that Camila was allegedly caught favoriting racist things online, although the articles claiming that are based on old, unverified social media accounts thought to belong to her. There's no love lost between Camila and Normani, is what I'm saying, and from what I heard Camila isn't close with the other women in the group, either. That seems to be borne out by the fact that Camila has quit Fifth Harmony, and an official statement by the group states that she did it by informing them through her rep that she wasn't returning. Apparently she quit as soon as her contract ran out. Here's Fifth Harmony's statement:
This story gets more complicated with a follow up statement Camila put on Twitter yesterday. It's long and is in an image of text which lacks capitalization, I've embedded the whole thing below this story, and here are the highlights in more easily readable text form. She writes that the other group members were well aware that she was leaving as they talked about it often and that she was blindsided by the groups announcement that they were blindsided by her departure:
"I was shocked to read the statement the Fifth Harmony account posted without my knowing. The girls were aware of my feelings through the long, much needed conversations about the future that we had during our tour. Saying that they were just informed through my representatives that I was 'leaving the group' is simply not true. Just like the other girls said in their statement about their plans, I did not intend to end things with Fifth Harmony this way. As sad as it is to see this chapter ending this way, I will continue to root them all on as individuals and as a group, I wish nothing but the best for them, all the success in the world and true happiness."
[From Twitter]
Ok, so case closed right? Now there are follow-up stories to Camila's statement, in both US and People, claiming that the group was indeed shocked by Camila's abrupt departure and that while they were aware there were problems they had no idea she would be leaving so soon. Plus they claim that they tried to have multiple meetings with Camila and the other members, including with a therapist, and that she refused to attend.
"The four remaining girls have tried to set up multiple meetings over the past few months, including an intervention-like sit-down with everyone involved, and Camila did not show," the source tells PEOPLE. "She would not show up for these meetings, ever. They even flew a therapist out on the road with them on tour so they could sit down and have group therapy. They kept trying to talk to her to understand what was happening. Camila did not show. She wanted no part in any of this." – People

---

"Nobody else in the band or their team knew until last night when the lawyers told management," the insider tells Us Weekly of Cabello's exit. "They knew she wanted to go solo eventually down the line, but nobody knew it was happening last night. It was always going to be open-ended, where she did solo projects but would came back and work with the group at one point… "The girls have been trying to have meetings with Camila for a year to discuss her solo career and plan their future and she would never do it and refused," the source adds. – US Weekly
I don't have a opinion on this except to say that this back and forth reflects poorly on the band. I've heard from some of you that you wouldn't be surprised if Camila tried to go solo a la Zayn, so here you go, that's happening. It's worth noting that she's only 19 years old and that the other young women in the band range from 19 to 23. They're all very young. Camila does have a single out with Machine Gun Kelly called "Bad Things," that's on her Twitter account now, and she had another single which came out over the summer called "Power in Me." Speaking of Twitter, fans don't seem too broken up about Camila leaving. If you look through the tag #FourthHarmony they seem pretty happy about it. Fifth Harmony will continue on without Camila, of course. An insider tells US "There will be no new name or member" and that they're working on new material.
After I wrote this story I found yet another official follow up which Fifth Harmony released. They really should have left it alone, especially after the "source" quotes in major celebrity outlets, but here you go:
— Camila Cabello (@camilacabello97) December 19, 2016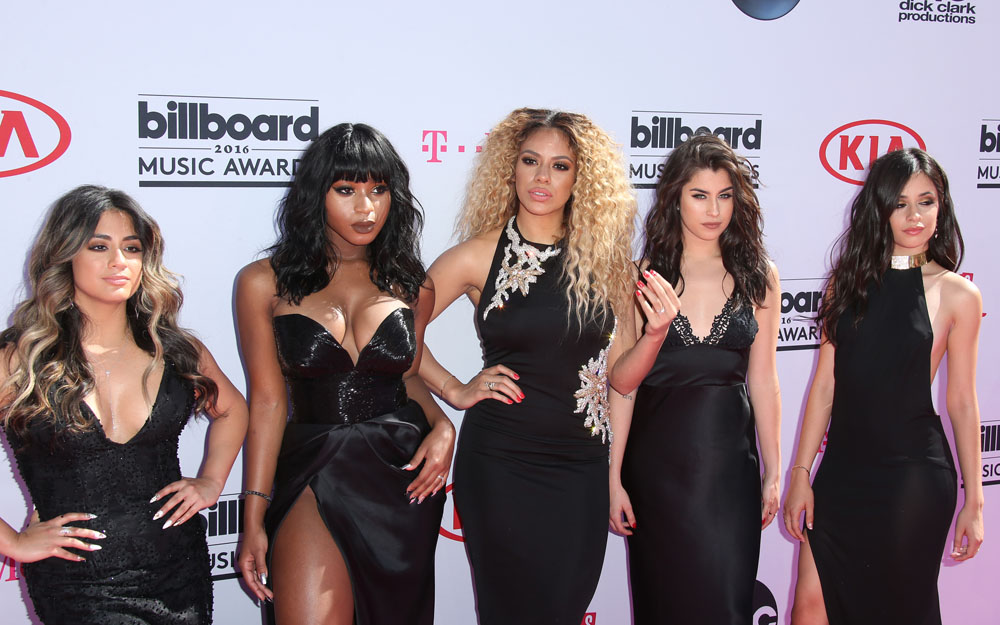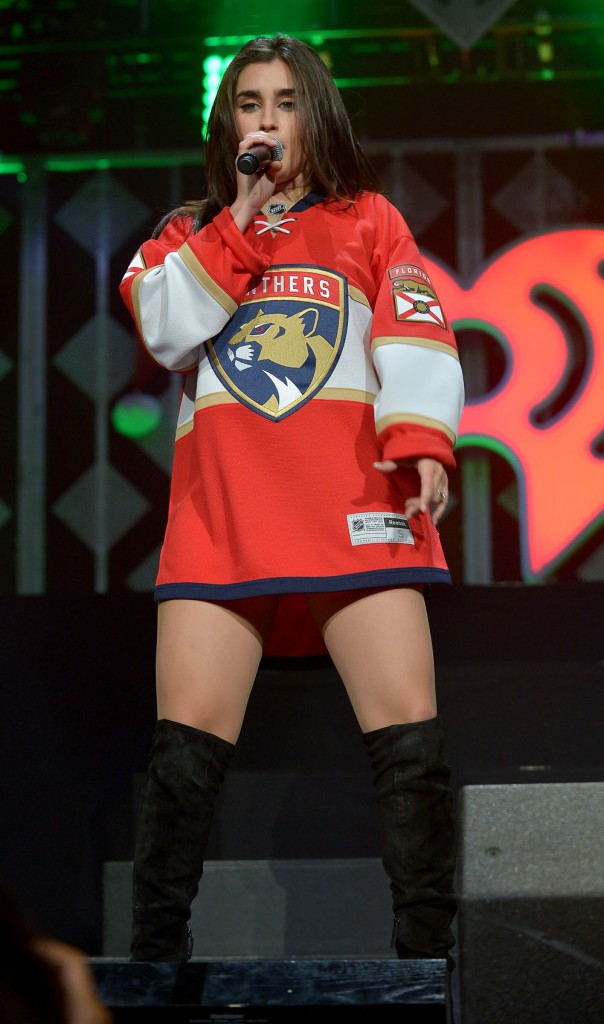 Photos credit: WENN