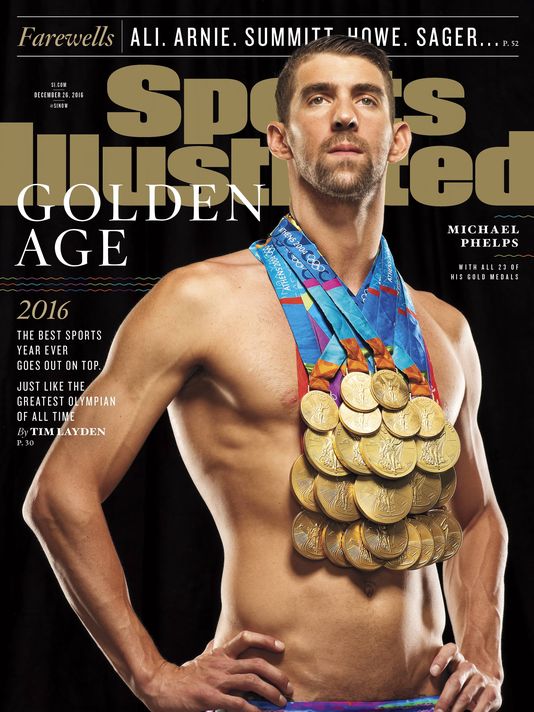 Michael Phelps is retiring. It's official, he's out. Well, it's mostly official. He says it's for real but nobody believes him. And with good reason: he said the London Olympics were his last as well. Of course, he memorably turned around, trained for and won six medals at the Rio games this past summer. However, if you read Sports Illustrated's end of the year issue with Phelps on the cover, it sounds like this is it, probably. Phelps, as most of you know, has won 28 Olympic medals, which is the most won by any Olympian in history. 23 of those medals are gold. Michael's personal life has been much messier than his professional life, riddled with a stand-offish attitude, entitlement, addiction issues and more objectionably, DUIs. After successfully completing rehab and reconnecting with his then-girlfriend Nicole Johnson, Phelps decided he needed one last Olympics on his terms. The SI article is long but, if you like swimming, it's really good. The opening is so melodramatic I kind of rolled my eyes. But then I got caught up in the moment and ended up as emotional as when I watched Phelps compete. During the course of the interview, Phelps reiterates not only that he is done but why he can let go now as opposed to before.
"I'm coming into my last four or five strokes, and I remember thinking, Whatever happens, this is how it's supposed to end," says Phelps. "Maybe I'm going 6-for-6 and that's perfect, or maybe Joe is going to hang on and I'm O.K. with that. That's when I knew I was ready to retire. Any other time, I would have been livid about finishing second."

Schooling won the gold. Phelps finished in a three-way dead heat with Chad le Clos of South Africa and Laszlo Cseh of Hungary, two of his longtime rivals. "And that was perfect," says Phelps. "It was time to move on."

The next night Phelps got his 23rd gold, in the medley relay, and, his Olympics over, he celebrated with family and friends. During the small party Debbie wrapped her arms around her son's neck and whispered in his ear, "Tokyo 2020. Four more years, question mark."

Michael pulled back. Debbie had coaxed him similarly after the London Games, but in 2016 the son lovingly scolded the parent. "Mom," he said, "don't start this now. If you want to go to Tokyo, I'll take you to Tokyo. We don't need the Olympics for that."
The article said Debbie was kidding about asking Phelps about Tokyo. Debbie wasn't kidding, she'd be sitting in those stands until she was so old they'd have to prop her up. Although every other person quoted in the article seems to think Tokyo is a possibility, the one person who doesn't is Phelps' coach Bob Bowman. When Phelps texted him his 'goal sheet' that showed he's never gotten the world records in the 200 butterfly and 200 individual medley, Bowman's response was, "Let it go." Bowman told SI, "I was certain he wouldn't come back after London because he hated it so much. This time I'm certain he won't come back because he loved it so much." Honestly, I think Bowman knows Phelps better than anyone. If he says Phelps is done, I believe it… even more than I believe Phelps.
As for Phelps' secret wedding to Nicole in June, it turns out it was really just a logistical thing to help them avoid trouble in traveling to Rio. The had another wedding October 29 in Cabo San Lucas and that's the date they will celebrate as their anniversary. And this is unrelated but did anyone else wonder what cracked Phelps up on the podium for #20? Apparently it had to do with stretching out the "Ooooooohhhhh," at the end of the Star Spangled Banner. It's an Orioles thing.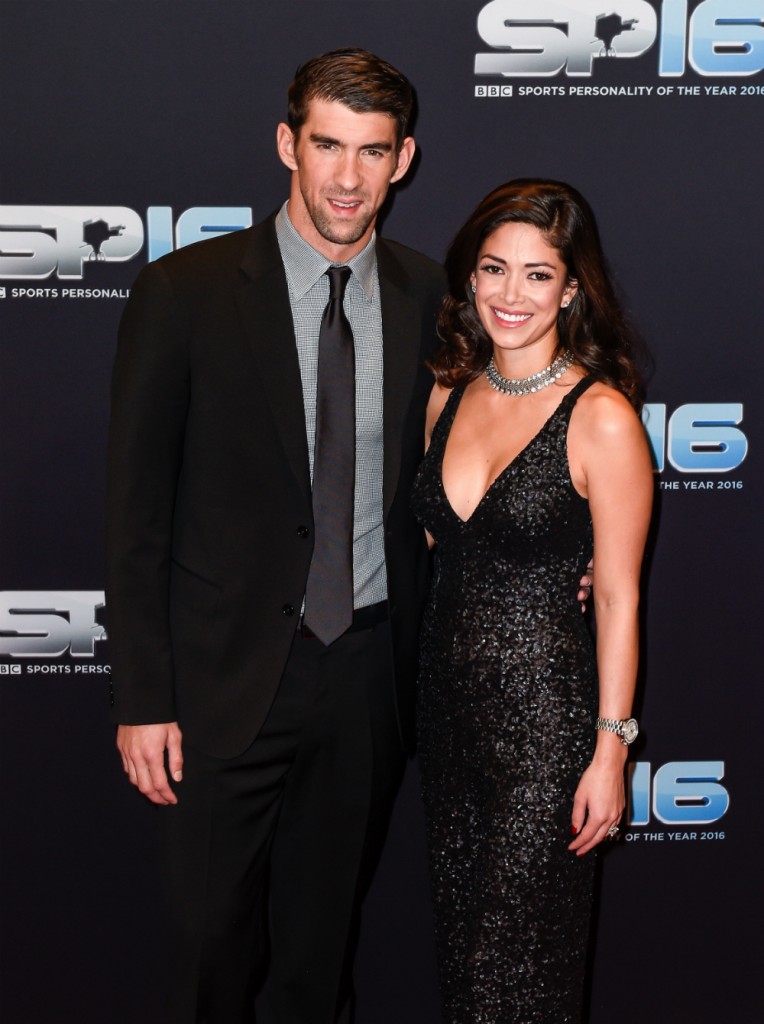 Photo credit: Sports Illustrated, Getty Images and WENN Photos