Celebrity relationships are kind of a dime a dozen, aren't they? Once you get used to these celebrity couples, they break up. Solid celebrity friendships, however, seemingly last a lifetime, as evidenced by Michelle Williams and her BFF, Busy Philipps. The two have been each others' dates for loads of red carpet events, most recently at the screening of Michelle's critically-acclaimed movie, Manchester by the Sea. Michelle told reporters at the Sunday screening at New York's Crosby Street Hotel that. "I'm here with my best friend. I'm so in love with her. She's proof that the love of your life does not have to be a man! That's the love of my life right there."
Michelle, 36, and Busy, 37, have been friends since their days working together on Dawson's Creek. As a testament of their long-standing friendship, Busy posted a side-by-side picture of the two of them from 2001 and today. She notes in the caption for the photo, "I love that we almost always stand on the same side of each other." Helping you show off your best side is what friends are really for. Side note: they look amazing, but Busy's throwback pic makes me miss Freaks and Geeks. Kim Kelly, 4-eva.
Michelle also took Busy as her date to the 2016 Critics' Choice Awards (where she was nominated for Best Supporting Actress for Manchester by the Sea), and couldn't resist the chance to pose for a bathroom selfie (who couldn't? I know more people have seen my bathroom than any other room in my house. There's just something about that lighting…)
Oh, and if that's not enough, Michelle helped re-pierce Busy's ear after the ceremony. I get squidgy when I lose the back of my ear hole when I'm putting earrings in myself, so I can totally appreciate this selfless act. The video of the two is just too cute, with Busy asking, "You guys, why are we like teenagers? This is so dumb!"
So, could Michelle and Busy be dates for the Oscars in 2017? We can assume Michelle is definitely going to be there, as Manchester by the Sea has been racking up the awards and nominations, including a Golden Globe nomination for Michelle. Displaying the humility that she always has, Michelle told PEOPLE she didn't choose the project for accolades or money, stating, "You don't make a movie like this because of any sort of clear benefit to your career or your finances. You do it because you can't avoid doing the thing that you love." I haven't seen Manchester, but from what I've read from critics (the movie currently has a 97% fresh rating on Rotten Tomatoes,) Michelle may want to clear off some space on her mantle.
And, hey, I would think when you go to a big event like an awards ceremony with a friend and not a romantic partner it's better, because I don't know about you, but just seeing old Christmas party pictures with exes in my Timehop makes me a little melancholy. I love that these two are still the best of friends, and I think more celebs should tout the value of friendship. Now if you'll excuse me, I have to go call my BFF. I think there's a little something in my eye.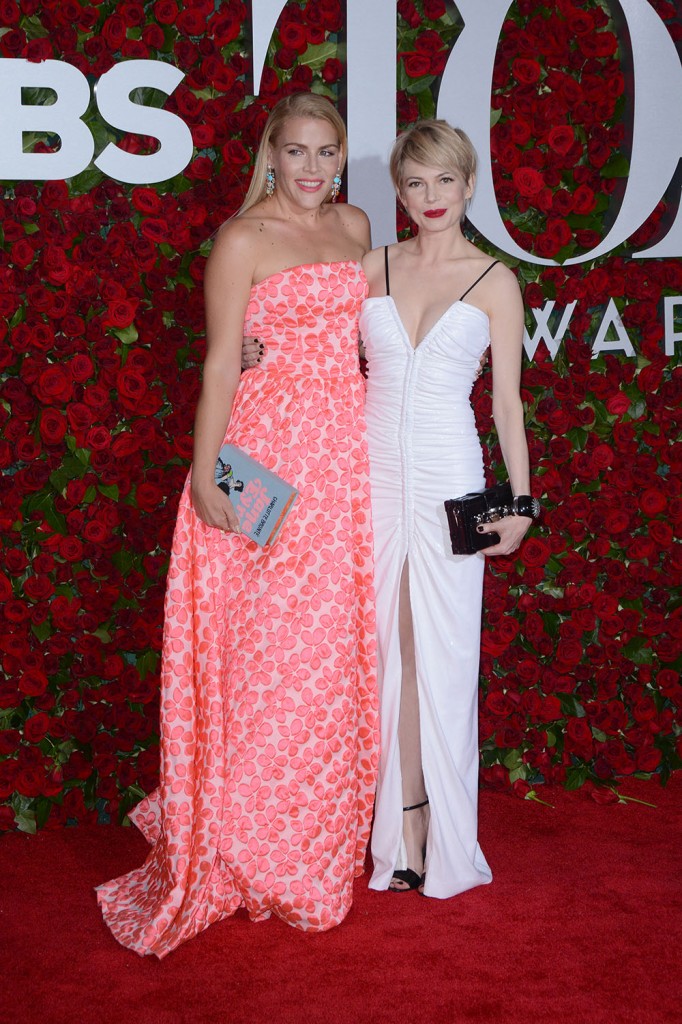 Photo credit: Getty Images, WENN.com