During the holiday season, it's nice to hear about celebrities paying it forward and helping make the season special for those who aren't quite so fortunate. That being said, I'm glad to report that, on the eve of their one-year "date-a-versary" (coming up in January), Katy Perry and Orlando Bloom chose to spread some cheer to some very deserving kids and their devoted parents.
Earlier this week, the 32-year-old singer and her 39-year-old actor beau donned his and hers Santa suits and paid a visit to Children's Hospital Los Angeles. According to a statement the hospital released to USA Today, the "couple joined families for a holiday sing-along, handed out gifts, took photos with each family, and asked everyone what the holidays meant to them." They also took time to visit the rooms of some of the kids who couldn't leave their beds and surprised a self-confessed "megafan" with a special birthday serenade.
The hospital posted photos of the visit on social media, writing on its Facebook page, "Never naughty, always nice. The kids at CHLA received a much-deserved visit from Santa and Mrs. Claus…who happen to look a lot like Katy Perry and Orlando Bloom!"
One of the parents, Kaitlin Bell, whose infant son, Mason, was a patient at the hospital, posted a lovely group photo on her Instagram with the caption, "Katy Perry and Orlando Bloom came an [sic] sang us Christmas carols. It was so beautiful…I'm so very thankful we got news we get to go home tomorrow."
Katy has been an angel to the hospital, helping out with fundraising and appearing at the hospital's Once Upon a Time gala in October. Both Katy and Orlando are also very involved with UNICEF and have both been recognized for their efforts. Katy was honored for her work as an ambassador at the organization's Snowflake Ball, an honor Orlando received the year before. She told E! News she felt Orlando had "the most kind heart ever" and as for her connection with UNICEF, said, "I try to take my light—whatever kind of global light of I have, whether it's on social media or any kind of influence—I try and steer that to what those people need and just bring awareness. This is just the beginning, and I'm really honored."
It's awesome that these two are out making a good example for their fans and bringing smiles to faces during this season when many are overlooked. Katy is in the process of a present for her fans in the form of some new music. Over the weekend, she posted some quick videos from the recording studio to Instagram, so she's sure to have an ear worm song to replace "Roar" in our collective memory in 2017. As for Orlando, he's already showed off his "Christmas package" – right, ladies? Hey-o! (Sorry, I couldn't help it.) I'm off to bake cookies, wrap presents and hope for visions of Jon Hamm dancing in my head. Hope you and yours have a wonderful holiday!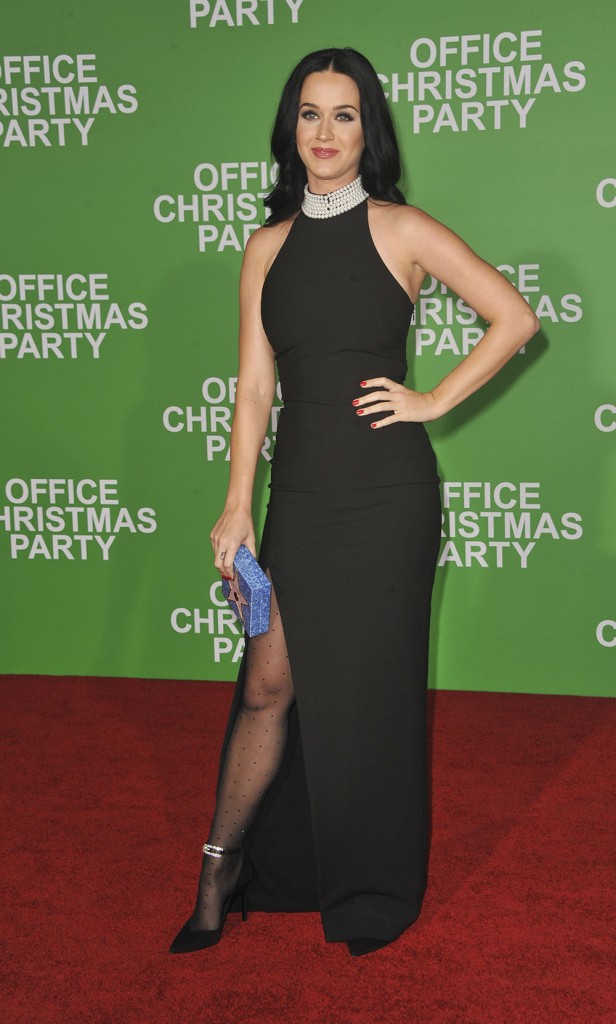 Photo credit: Children's Hospital Los Angeles, WENN.com