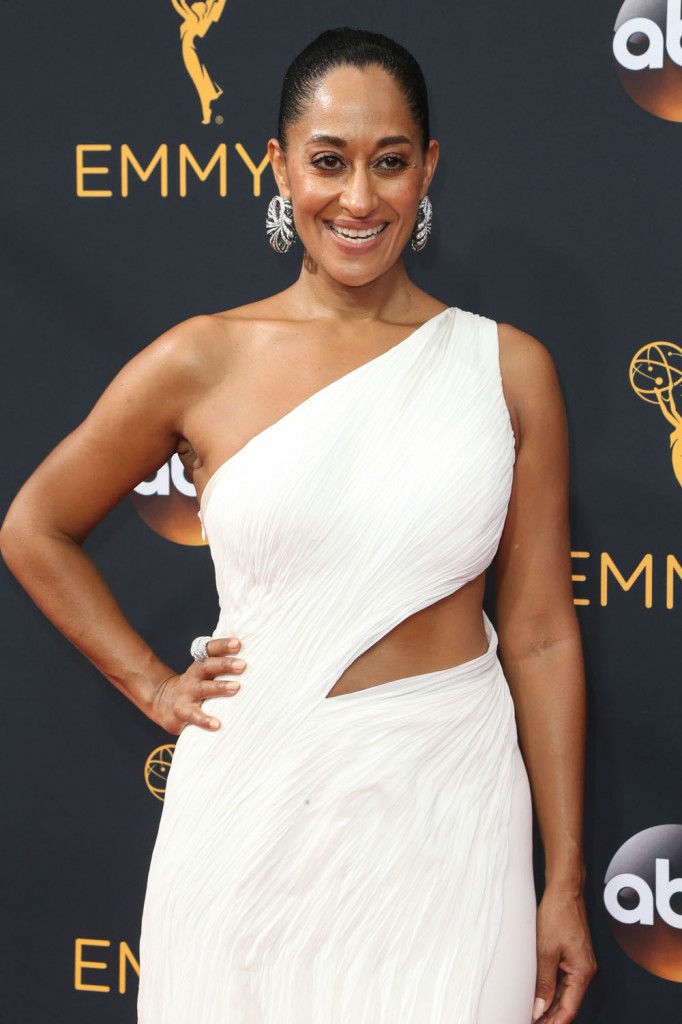 Blackish star Tracee Ellis Ross has a new interview with People Magazine on fashion. I feel like an idiot for not knowing that Ross, 44, is Diana Ross's daughter, but she is and she talks about going through her mom's closet as a child. She also worked as a stylist after she went to college (She has a theater degree from Brown) and seems to have a love and appreciation for style. Ross's red carpet style is… experimental at times in that she takes risks and doesn't always succeed, but you can tell that she carefully considers her looks and sometimes they're striking. Ross is getting the most attention for saying she's not a sample size and that she has her favorite jeans in three different sizes to make sure she always has the right pair when she fluctuates:
"I've always been connected to the narrative of clothing," she says. "My mom taught me that you can spend money on nice things if you're going to use them. For example, I have an Alexander McQueen jacket that I wear with everything, even sweatpants."

One of the things she has also learned over the years is stop obsessing over her size.

"You know, I am not a sample size," she says. "I am not a model size. I am small for people and big for an actress. My weight fluctuates a lot and I move with it. It is what it is. That's why I try not to have a relationship with the size that I am."

And she deals with the change in her own unique way. "I actually own my favorite jeans in three sizes—28, 29 and 30," she explains.

"Depending on how I feel, I always start with the big ones and if I get to go down, great," she says. "It's the same thing with dresses and clothing. I want to wear something that makes me feel gorgeous, not that makes me feel self-conscious about my body. Hiding insecurities or putting attention on the stuff that feels good is really the key…"

Ultimately, though, when it comes to picking out her looks, she says "there's no real method to my madness." All she does, she says, is "ask what is the best thing out of my closet or the best thing on the rack that makes me feel good and fits."
The sample size comment may sound irrelevant to us non-celebrities, like who cares if you're a sample size, that's so tiny. The stylists get so many dresses and outfits in sample sizes, which are about a size two, that there's a real pressure for celebrity women to get down to that so that they fit into dresses for events. Some designers, like David Meister, Tadashi Shoji and Christian Siriano, have offered celebrity women more options for red carpet gowns, but they're the exception. There's been some chatter about changing the sample sizes to be larger to reflect the population and not put pressure on the most visible women to be that thin, but it's doubtful that will happen. So I like Ellis's message that she focuses on the positive and that she isn't fixated on her size. It can't be easy to come to that realization in her profession.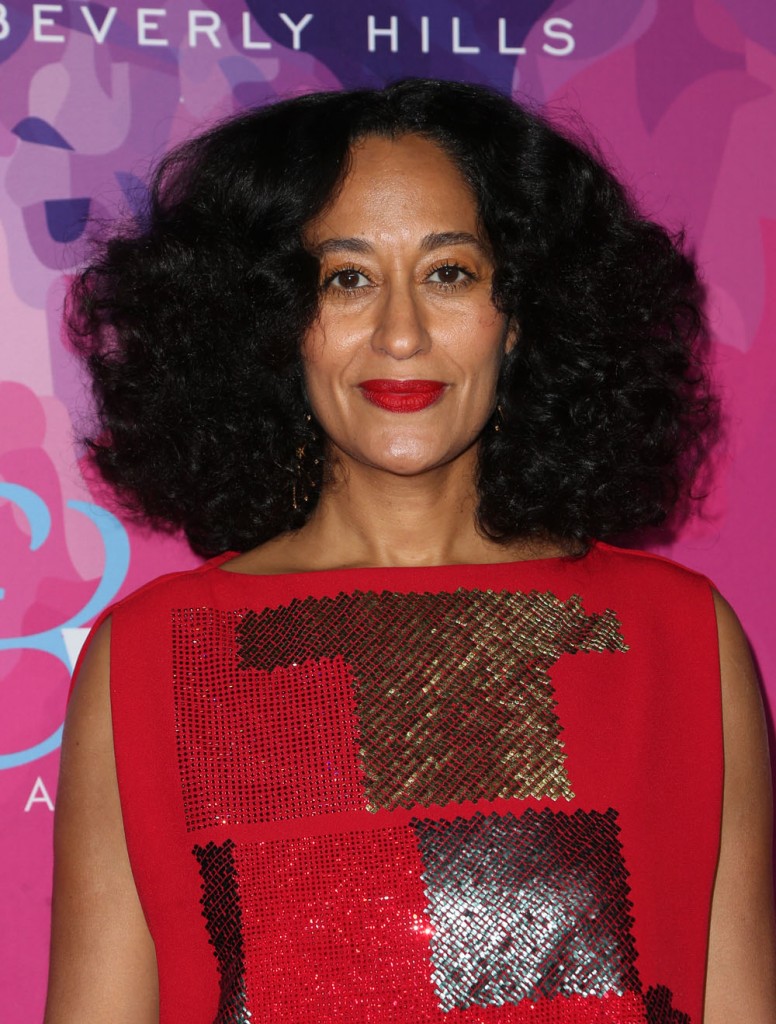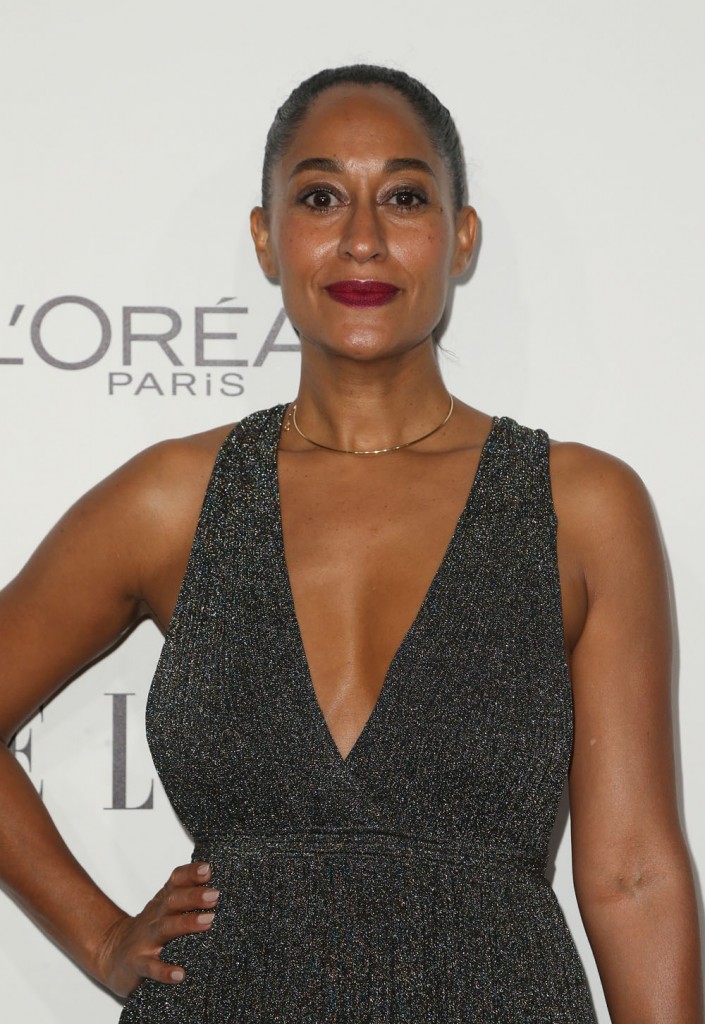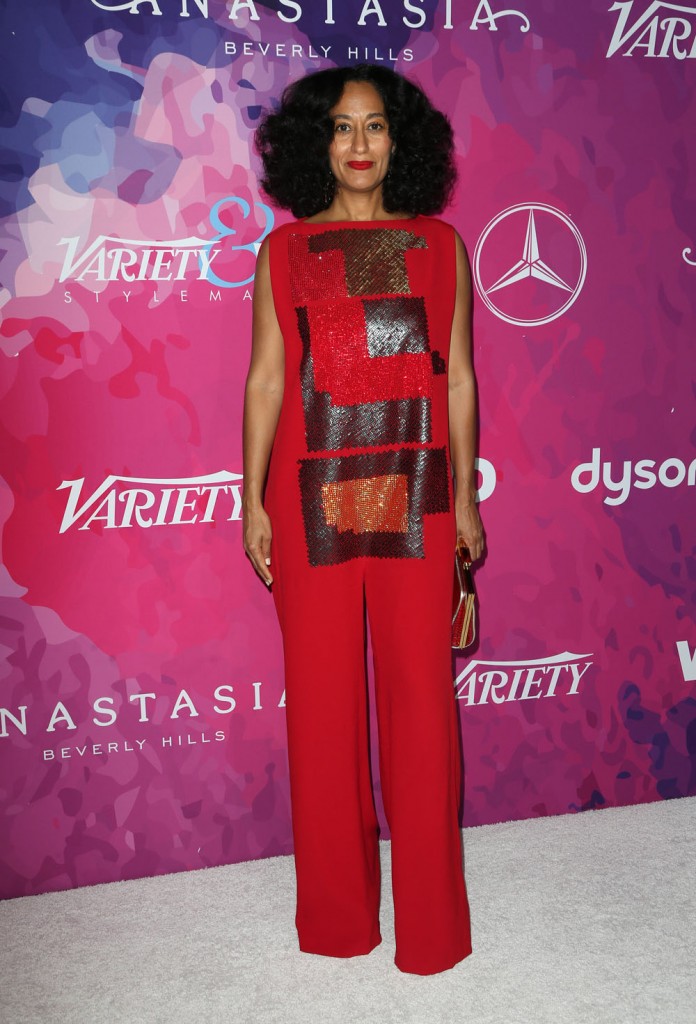 photos credit: WENN.com