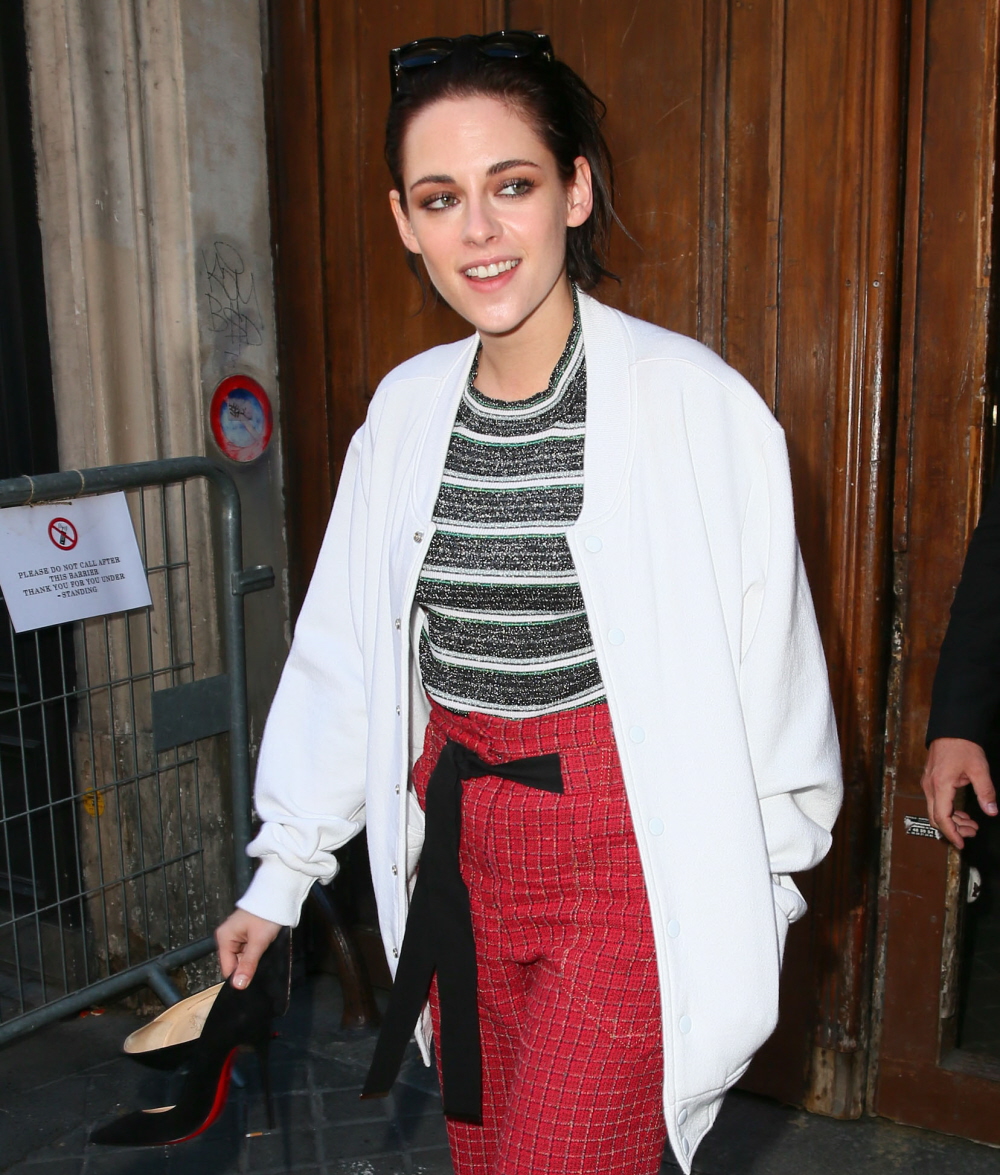 About two weeks ago, the Daily Mail published some suspicious photos of Kristen Stewart in Savannah, Georgia. The photos were suspicious because she was seen out and about with model Stella Maxwell. The last we heard, Kristen was loved up with St. Vincent, but it looks like that love affair was over just as quickly as it began, and Kristen moved on with a lingerie model. The whole thing felt very "Leo DiCaprio," honestly. Well, the latest is that Kristen wants you to know, for sure, that she's dating Stella. People Magazine reported just before Christmas that Stella and Kristen are really happening.
Kristen Stewart has a new woman in her life. The Personal Shopper star and Victoria's Secret model Stella Maxwell are officially dating, a source in their circle confirms to PEOPLE.

"Kristen is dating Stella Maxwell," says the source. "They are having fun."

The pair were recently spotted spending time together in Savannah, Georgia, where Stewart has been filming a new movie about Lizzie Borden, who was infamously accused of murdering her father and stepmother with an ax in the 19th century.

"When Kristen filmed in Savannah, she spent several days together with Stella, who came to visit her," a second source tells PEOPLE. "She was with Kristen on the set most days and seemed to have fun."

The actress and model seemed to be enjoying their time together walking the city streets and laughing together on set. Stewart was also photographed with scraped knees and a bruised face, although it is unclear how she sustained the injuries.

"Kristen also seemed very happy with Stella around," the second source continued. "They weren't affectionate, but definitely acted very friendly and like they had the best time hanging out. Stella seems very easy going. She is always very smiley and has a cute personality."

The source in their circle says it seems the model is staying with Stewart in L.A. Stewart and Maxwell were first seen together at the Met Gala earlier this year, and were pictured leaving an afterparty in the same car.
I think it's probably like I assumed a few weeks back – the celebrity-lesbian community is small and insular and they all date each other. St. Vincent has probably gone back to Cara Delevingne, or perhaps Cara has moved on with Amber Heard, and I'm sure Soko is looking to break into the group in a bigger way. You know who I feel sorry for? Alicia Cargile. Alicia probably thought that Kristen would come back to her after St. Vincent, because that's totally Kristen's M.O. But it seems like Kristen has a new M.O. An M.O. involving lingerie models.
Stella and Kristen were apparently together on Christmas Day too, at least according to these Twitter photos:
Strike the harp y'all! Kristen Stewart and Stella Maxwell together on Christmas Day! ✅‼️🎄🎁 pic.twitter.com/cddhfnDuea

— ridll (@ridll) December 26, 2016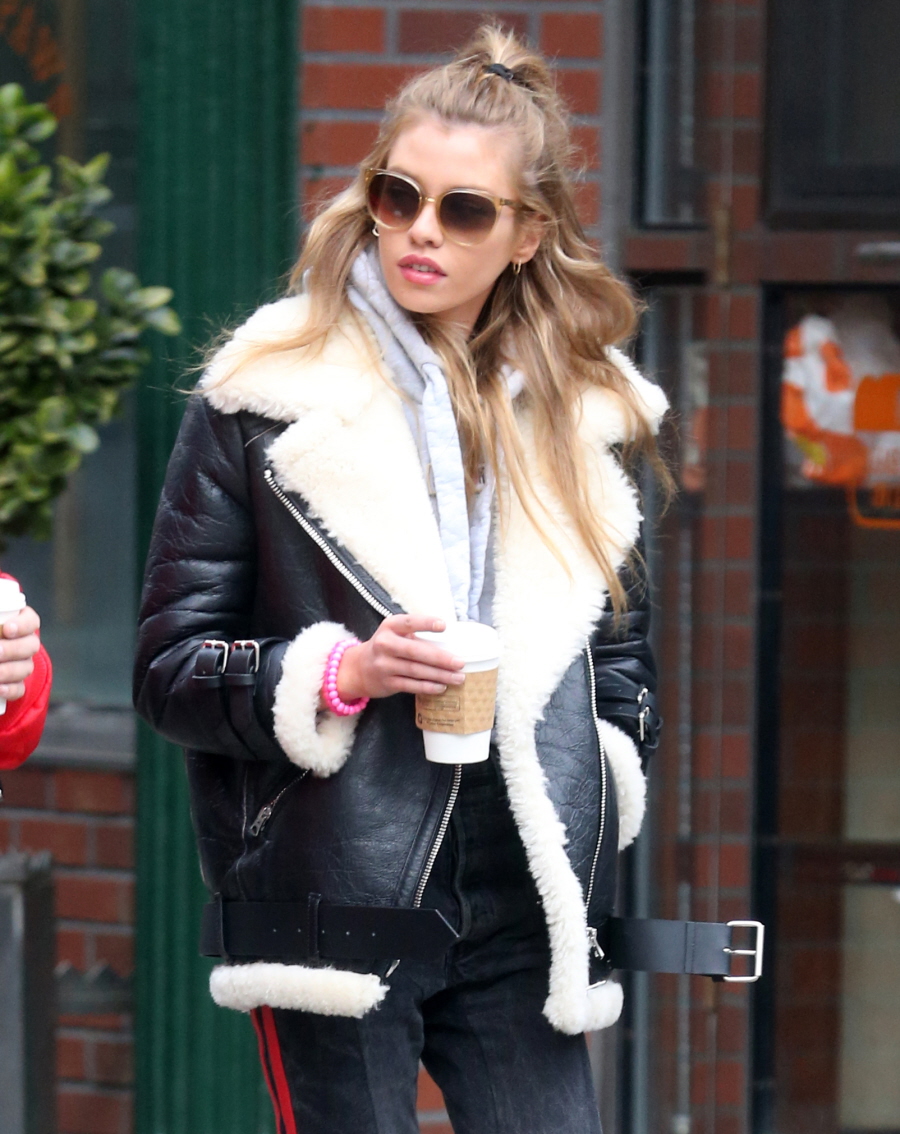 Photos courtesy of Fame/Flynet.