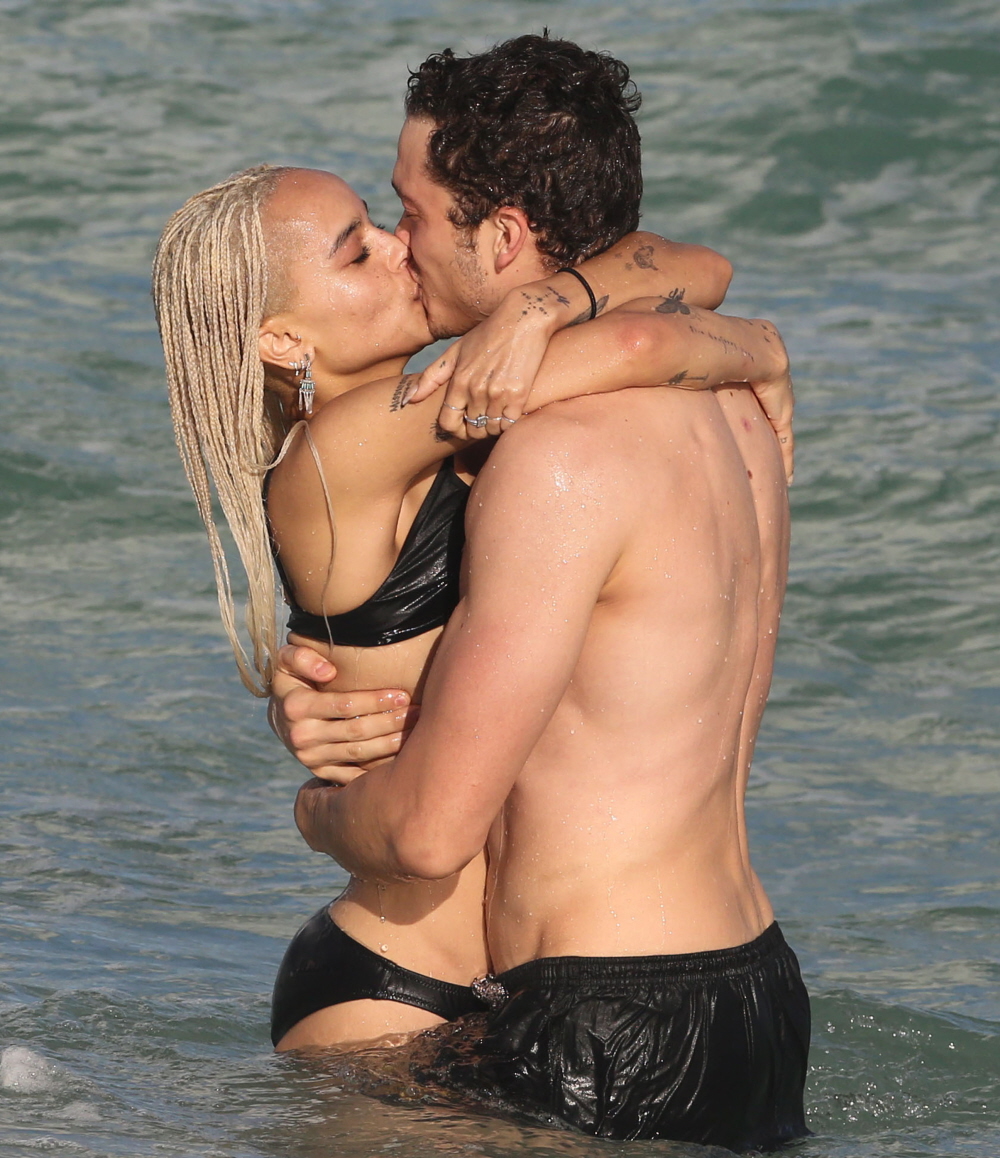 Zoe Kravitz doesn't really hide her personal life, but she doesn't exploit it either. She's managed to find that balance of "holding hands with her boyfriend in public" and "not walking the red carpet with the latest boyfriend." It's a weird balance, but she does it well. For the first half of the year, Zoe was dating singer Twin Shadow, but the relationship seemed to fall apart by the end of the summer. Then in October, she "went public" with actor Karl Glusman. There was a bit of a kerfuffle because when the first photos of Karl and Zoe came out, no one could ID Karl. No one knew who he was. I'm still not completely sure who he is, but you can see his IMDB page here – he's in Nocturnal Animals, The Neon Demon and the new Netflix show Gypsy.
Anyway, Zoe and Karl took their love to Miami. They were photographed playing on the beach on Christmas Eve, and I sort of believe they probably spent the holiday there, together, possibly without their families. I mean… sure. I think it's totally fine to spend Christmas/Hanukkah at the beach with your boyfriend and not your family. But she's been dating this guy for (at most) like three months? Would you choose a boyfriend of three months over a holiday with your mom and siblings? Granted, I'm pretty sure Lenny Kravitz has a place in Miami, so maybe Zoe and Karl spent the holiday with her dad.
Also: what do you think of Zoe's blonde hair? I think it's too white-blonde.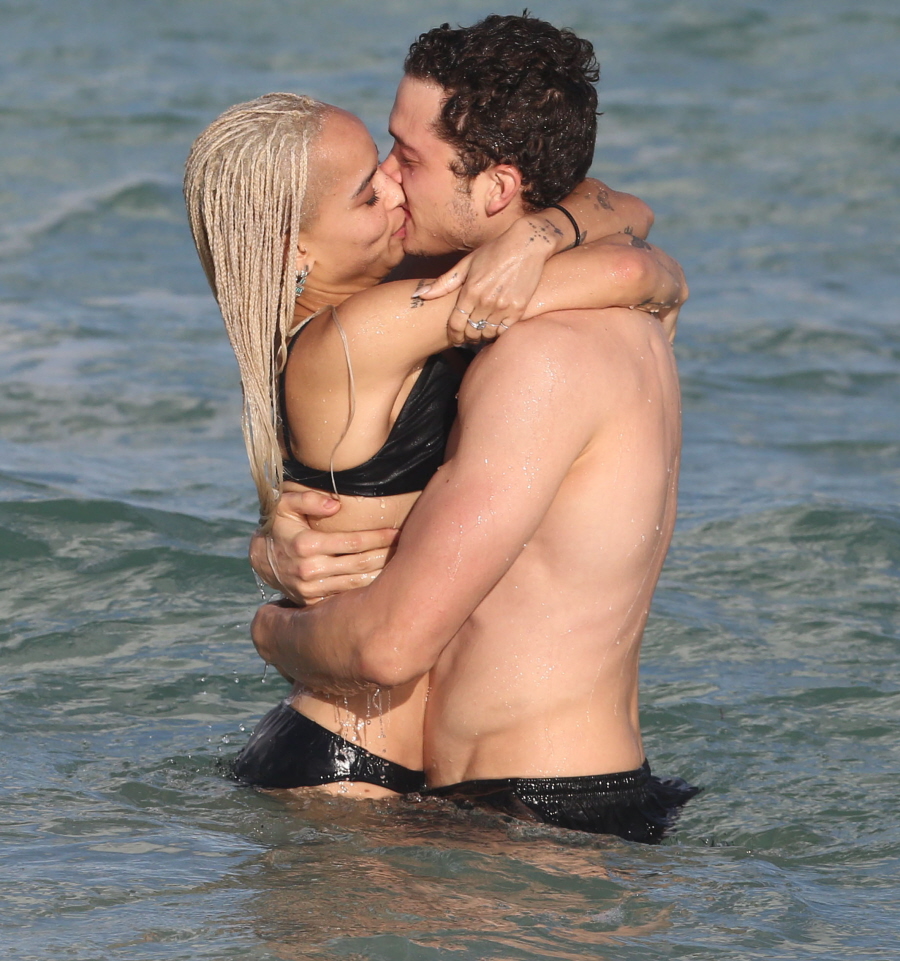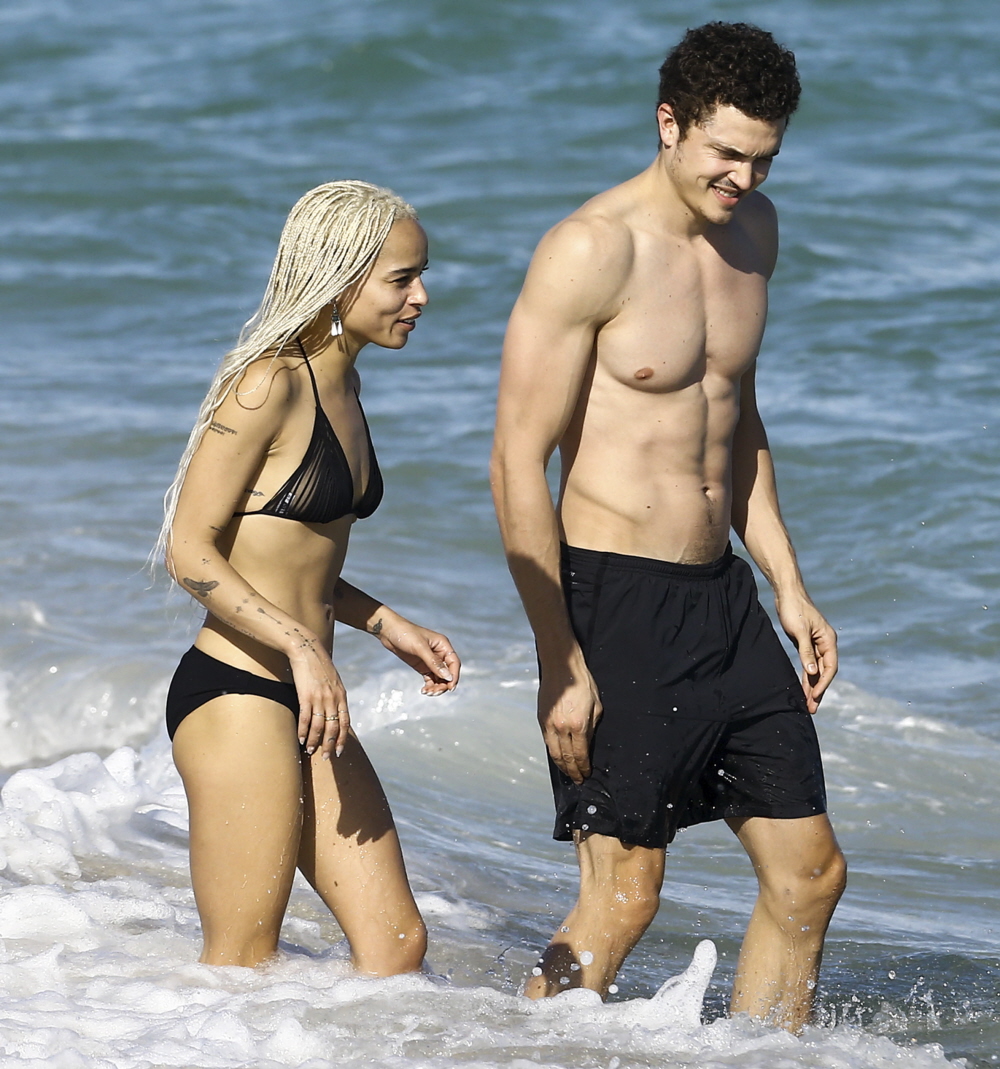 Photos courtesy of Fame/Flynet.