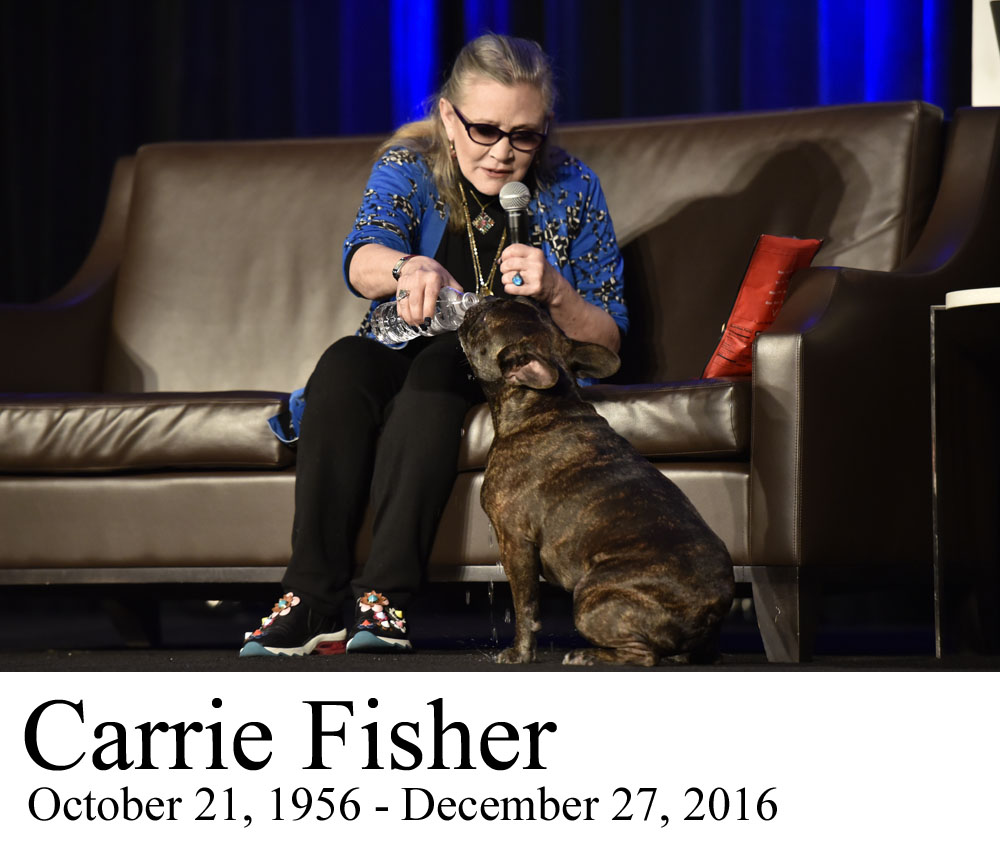 Carrie Fisher had a sweet dog, Gary, a four year-old French bulldog who was certified as a therapy dog and thus able to go with her everywhere. Gary has so much personality and his tongue sticks out most of the time. Carrie talked about Gary during an interview on NPR's Fresh Air last month, where she said she "got [Gary] here in New York in the village at a very tragic pet store" and that "everything is sort of wrong with him." Gary has an Instagram and Twitter account, which broke my heart a little when I read it earlier today. Whomever is running the account on Gary's behalf tweeted a photo of him at the window during Carrie's hospitalization with the caption "I'll be waiting right here mommy." Then, after Carrie passed, the same photo of sweet Gary was tweeted saying he's still waiting.
I'll still be waiting for you……. pic.twitter.com/ef461OcqKJ

— Carrie Fisher's Dog (@Gary_TheDog) December 27, 2016
Looking through Gary's Twitter makes my stomach flip and gives me a lump in my throat. There are just so many pictures of Gary and Carrie together and you know that puppy is missing his mom terribly. The good news is that Carrie's daughter, Billie Lourd, 24, will care for Gary. Plus Billie also has a French bulldog, a little white dog named Tina, who is a buddy of Gary's and will hopefully help him through this difficult time. I'm not even being facetious I'm glad Gary has a friend.
Family friends are telling us Billie Lourd will take custody of the French bulldog, which was by Carrie's side on the plane from London to LAX when Carrie's heart stopped. The pooch also visited Carrie at UCLA Medical Center.

Billie already has a French bulldog named Tina, that's best friends with Gary. We're told she wants to make sure the 2 get along in the long term and she's able to handle the added responsibility.

A family source told TMZ, Carrie always wanted Billie to take Gary if something happened to her. If, for some reason, Billie can't care for Gary for the long haul, the dog will remain in the family.
Ok that makes me feel better for Gary. I'm trying not to think too hard about him being there when Carrie suffered a heart attack and then visiting her in the hospital later. He has a loving home with Bille and Tina and that's what Carrie wanted for him. RIP Carrie Fisher, you will be remembered by your fans, family, friends and most of all, dear Gary.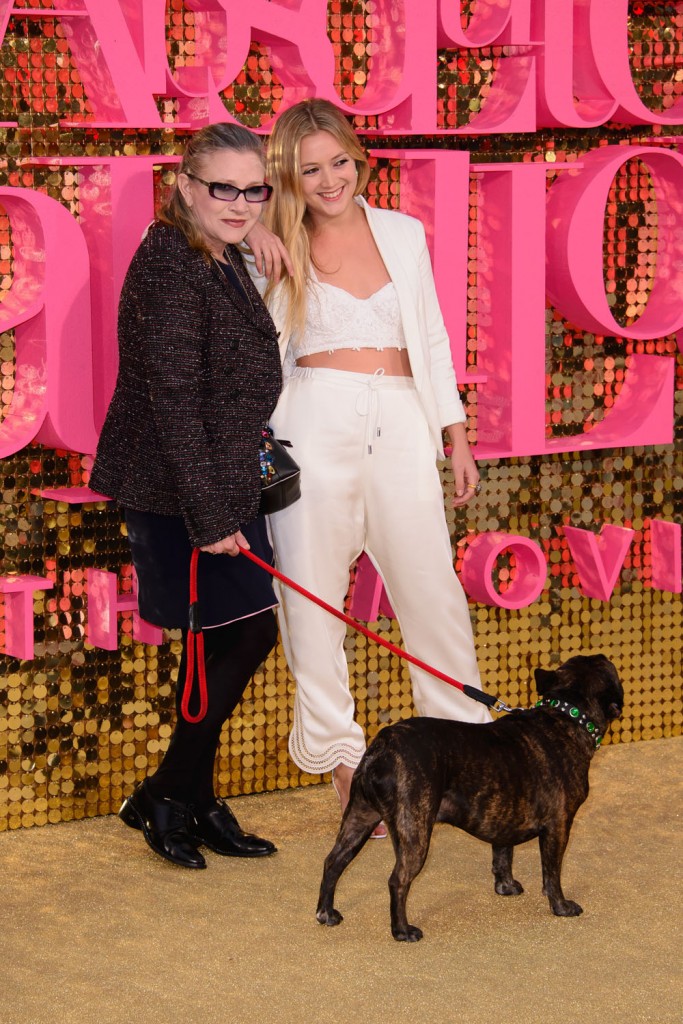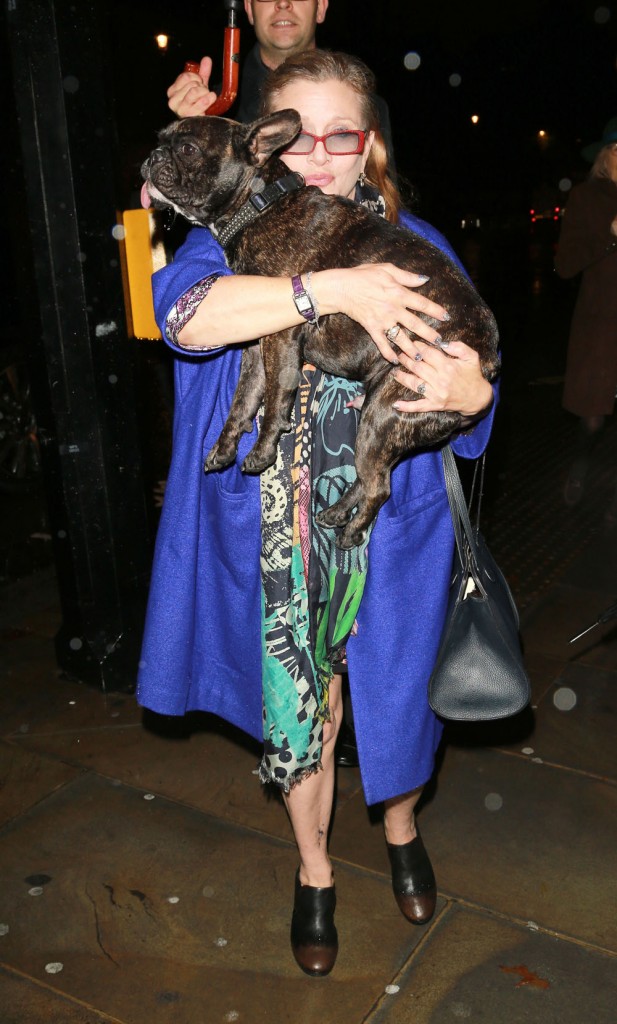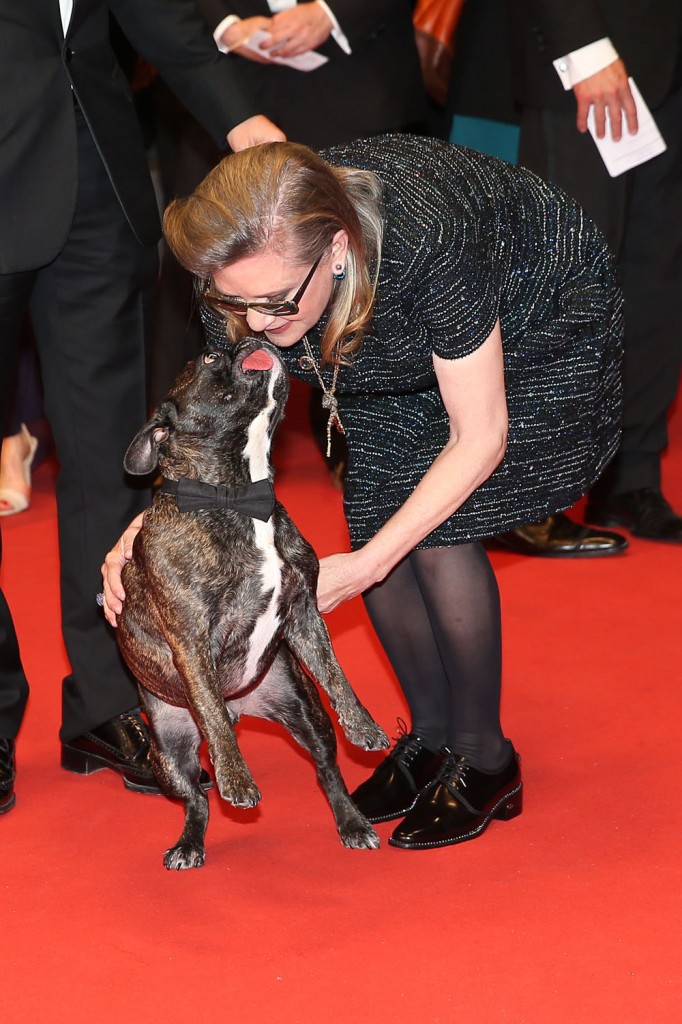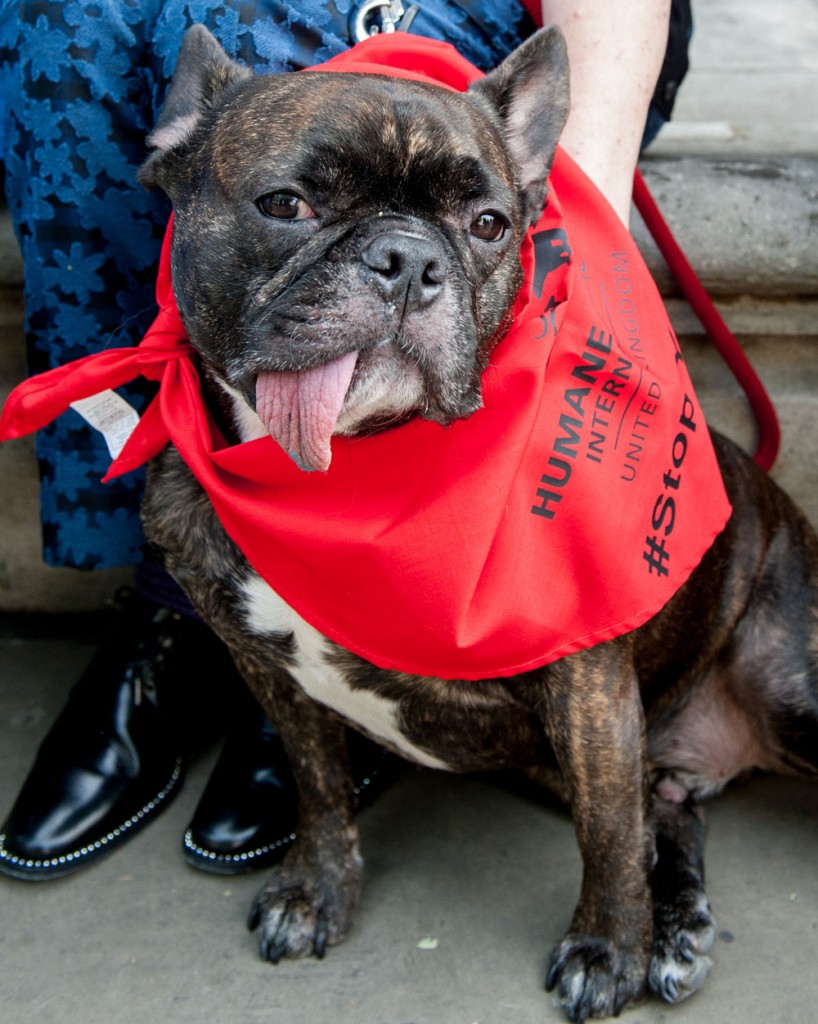 photos credit: WENN.com and FameFlynet