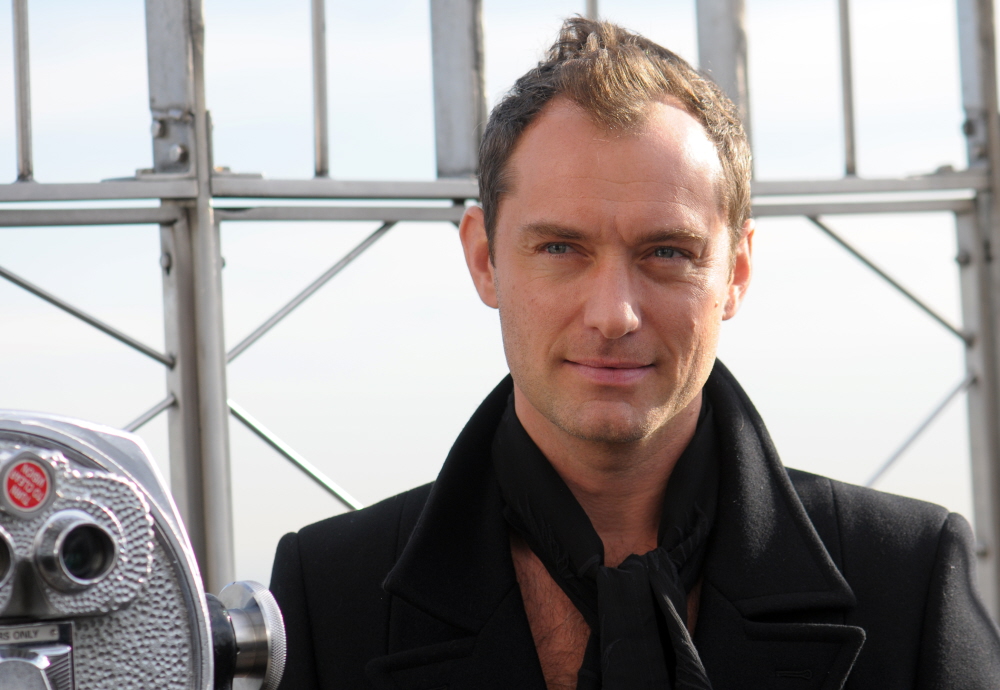 Jude Law has a feature in the new issue of Modern Luxury to promote his new HBO miniseries, The Young Pope. I thought Jude was playing the so-called young pope as an Italian or some kind of European, but apparently his pope is an American. I'm not worried about that – Jude can do a decent American accent, and The Young Pope actually looks really good. I suspect Jude will be up for many TV awards for the miniseries in the coming year. Anyway, you can read the full Modern Luxury piece here. Some highlights:
He's figured out the meaning of life: "It's about having a family around you and being yourself in that family and learning who you are through it. I mean, what else is there, to be honest? I think without children and family in your life, you're not living. It's a wonderful, vital element."

His research for The Young Pope: "I have great interest in faith and how faith evolves through different influences, but I had very little solid understanding of the Catholic faith. So I read the history of the Vatican. I read the history of the popes and the papal order. I read around the history of the church. It was a never-ending library. … I didn't really feel like it was getting me particularly any closer to this character."

Being so good-looking when he was young: "I think for me, personally, for a few years I felt I was doing some really good work as a young actor, and it seemed people just wanted to talk about what I look like, as opposed to the work I was doing."

He's happy that people recognize his work now that he's in his 40s: "I guess, you get into [your] mid-40s, as a man anyway, they don't want to seem to emphasize that quite as much. Or maybe the emphasis isn't there anymore because there are other young, good-looking types coming along, and they're probably more interesting to write about. I love how age has such an influence on the job I do. The career you're having as a 40-year-old actor is completely different than you have as a 20-year-old actor. … I could never have played Lenny when I was 25 because there's a certain amount of experience he has that a 45-year-old has that a 25-year-old doesn't have."

Playing the press game: "There are ways in which I can have people think that I'm public property without being. You learn to play the game to a degree, where you go, 'Okay. I give them that, but they'll never have this.'"

He's currently dating 30-year-old psychologist Phillipa Coan: "She's mine and no one else's. I'm very, very happy. A large part of that is the fact that she's a very private person. And our relationship is a very private thing, and I think part of the fact it works so well is exactly because of that."

Fatherhood: "I love being a dad. It's emotional and exhausting. But it's also wonderful…. Teenagers are going through such a hellish time, and the people they love the most, they're going to get it in the neck. It's like a rite of passage. When they come out of it—hopefully unscathed, a little wiser—and they return to the fold and sort of realize you're not the ogre they thought you were, it's a beautiful thing."
I do think Jude's teenage kids – the ones he had with Sadie Frost – are probably going to end up going into acting and modeling and singing, much like the Beckham kids. They'll be the nepotism models/actors for Britain, just like the Hadids, Jenners, Baldwins, etc of America. As for Jude's relationship with Phillipa Coan… he has been very low-key with her. They've been dating for a year and there are only a handful of photos of the two of them. My guess is that they'll be going strong… until they aren't. Until she gets pregnant with Jude's sixth child, probably.
Here are some pics of Phillipa and Jude at the ATP Finals in London in November. She reminds me of Mamie Gummer.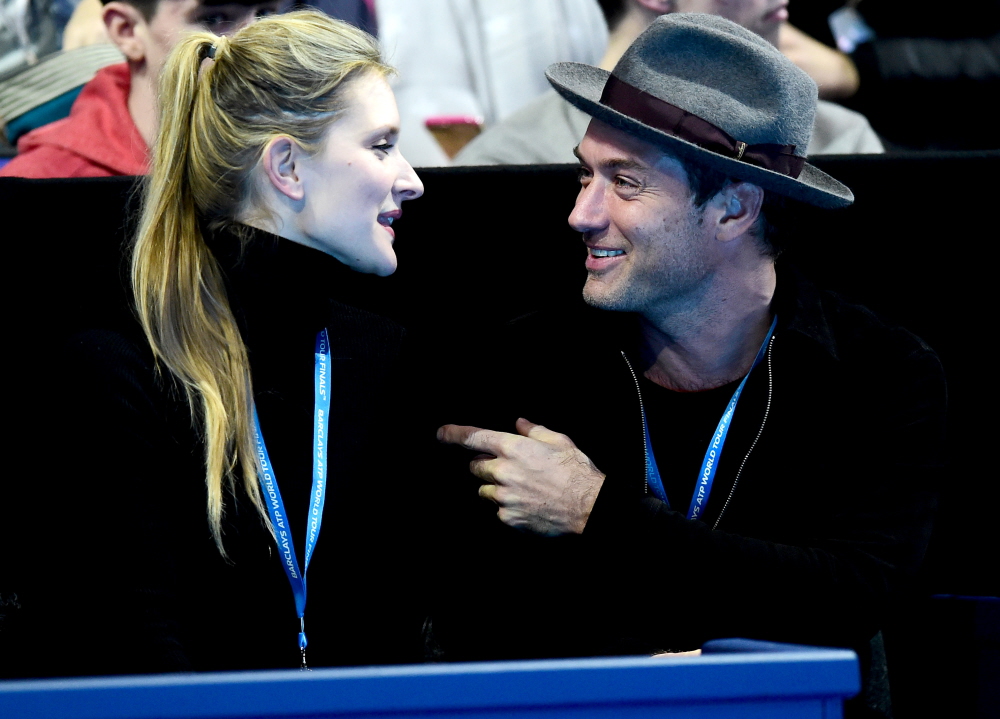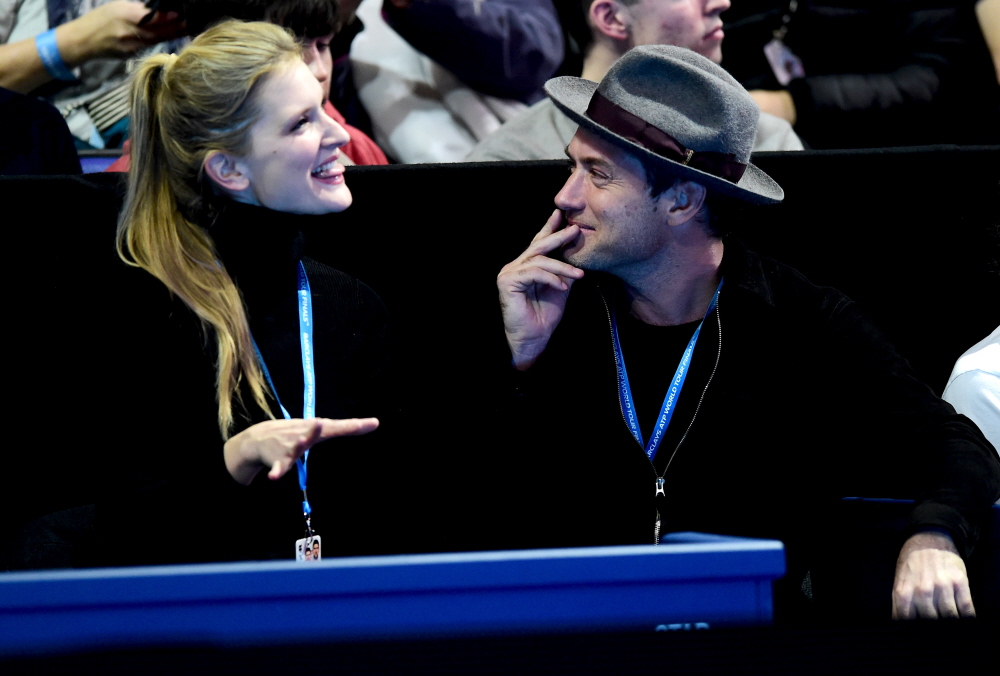 Photos courtesy of WENN.