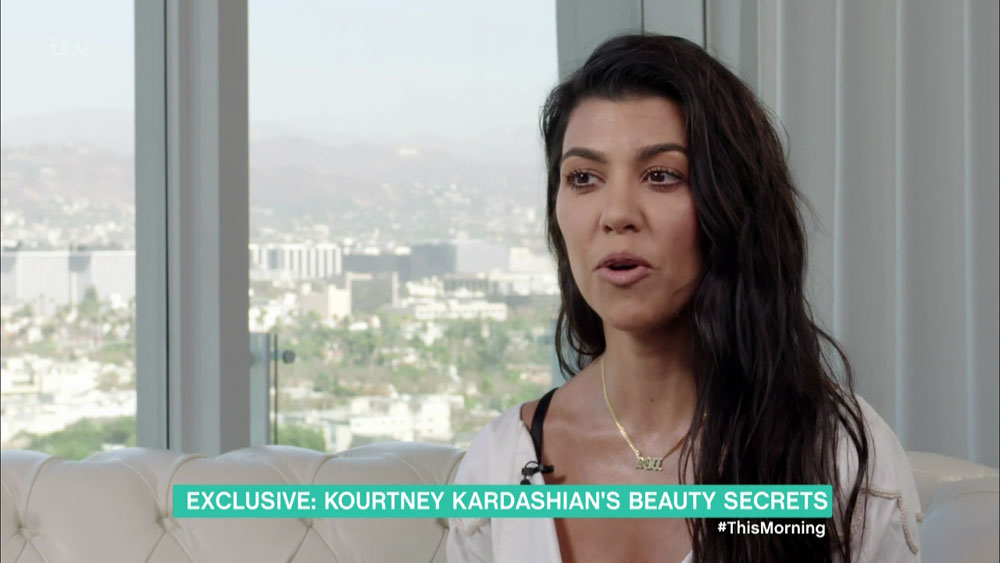 Kourtney Kardashian, perhaps the most forgotten/ignored/normal Jenner/Kardashian, has a new interview with The Daily Mail. She comes off as kind of ditzy to start, which is typical for her, in that she doesn't remember a nude photoshoot she did last year and thinks the journalist is confusing her with one of her sisters. It turns out that Kourtney is the one who is confused, her ex Scott Disick even posted that pic on Instagram. Kourtney is really good, however, at promoting the skincare line she's recently signed onto, Manuka. Those Kardashians know how to pitch just about everything, they were trained by the best. Kourtney told The Mail ahead of time that she wouldn't talk about dating or about Caitlyn, but she's somewhat open otherwise, if predictably vanilla.
She doesn't remember she posed naked for Vanity Fair
That wasn't me; I wasn't ever photographed naked in Vanity Fair. You must be thinking of one of my sisters… Oh, you're right, I recognise that butt. It is me!' Kourtney laughs. 'I actually love that picture, but I do so many things that it's hard to keep track…'

She's kind of over KUWTK
'I don't want the show to end, but I sometimes think I would be so happy if it did and I could just move away from it all,' Kourtney says. 'By the end of every season I've had enough, but then once we have had a break I'm ready for more.'

She is surprised when she gets recognized
'I love having a place where I can share things, but I don't live my life thinking, "I'm a role model,"' she muses. 'I still feel surprised when I'm recognised in the street. I forget that so many people know who I am and have seen me give birth.'

She isn't shy about doing photoshoots
'These guys keep offering me a robe,' she smiles. 'But I'm, like, "No need, this is who I am and we're all just getting on with what we have to do."' It is enviable body confidence, but then Kourtney has an enviable body, not least because clean eating – 'no gluten, no dairy, only organic food' – is her passion and 'working out' her hobby.

She calls skinny shaming "just as bad as calling people fat"
'Just being comfortable in your skin is a blessing. I feel that people think it's OK to skinny-shame, but it's just as bad as calling people fat,' she says. 'I love going to the gym because it makes me feel great. I work out a lot with Khloé just running or hiking. Eating well is part of the same lifestyle, but now and then I like to live a bit dangerously. I had a Krispy Kreme doughnut last night and it was delicious.' She's joking, I think (about the danger, not the doughnut), but her humour is so dry it is hard to tell.

Co-parenting with Scott is easy for her
'I find co-parenting really easy,' says Kourtney with a serene smile. 'Scott and I communicate all the time. You have to keep discussing what's going on because as the children grow older, the rules need to be renegotiated. We make sure we go on days out together because the kids love it, but it's really hard when you're at the zoo and there are cameras in your face all day.'
I sort-of agree with her about skinny shaming except I wouldn't call it "just as bad" as calling people fat. I think it's also bad but in a different way. I agree with Kourtney that it shouldn't be socially acceptable. I am mildly interested to know how it's going between Kourtney and Scott now that the major outlets are reporting that they're back together, but honestly I don't care too much. I think that's by design – Kourtney seems content to let her sisters have the spotlight and to be the one who fades into the background. She supports her family's business and she posts on social media but she's not pulling focus or trying hard to make her own headlines. There's something impressive about that, but whether it's due to her personality or she's cultivating that because she wants a sliver of privacy, it's hard to tell. She still wears ridiculous outfits though.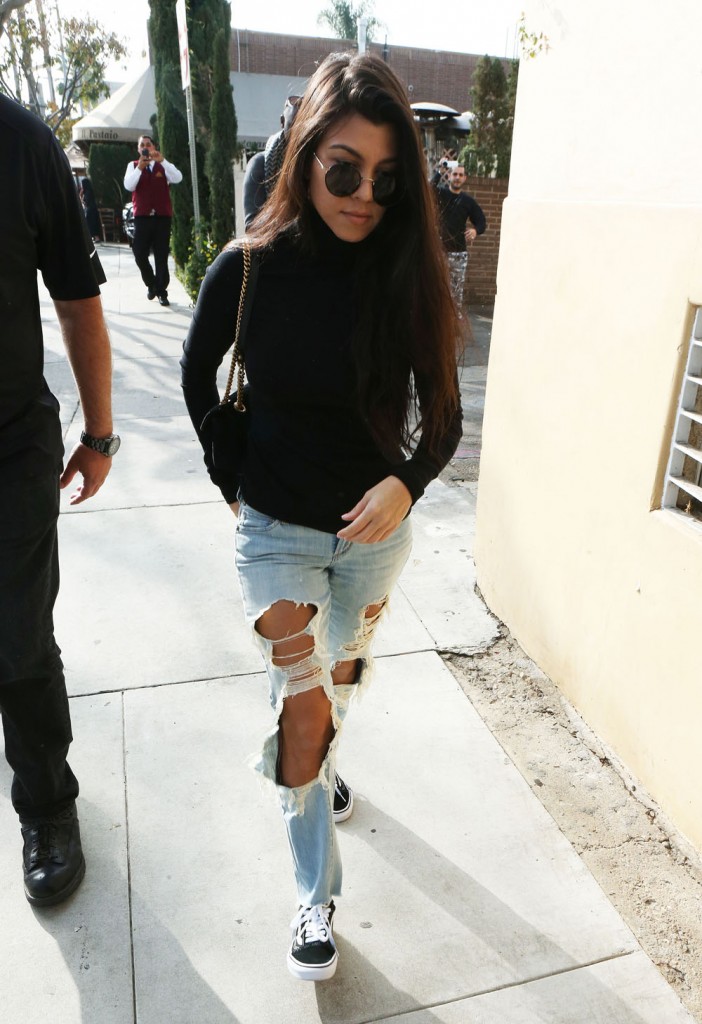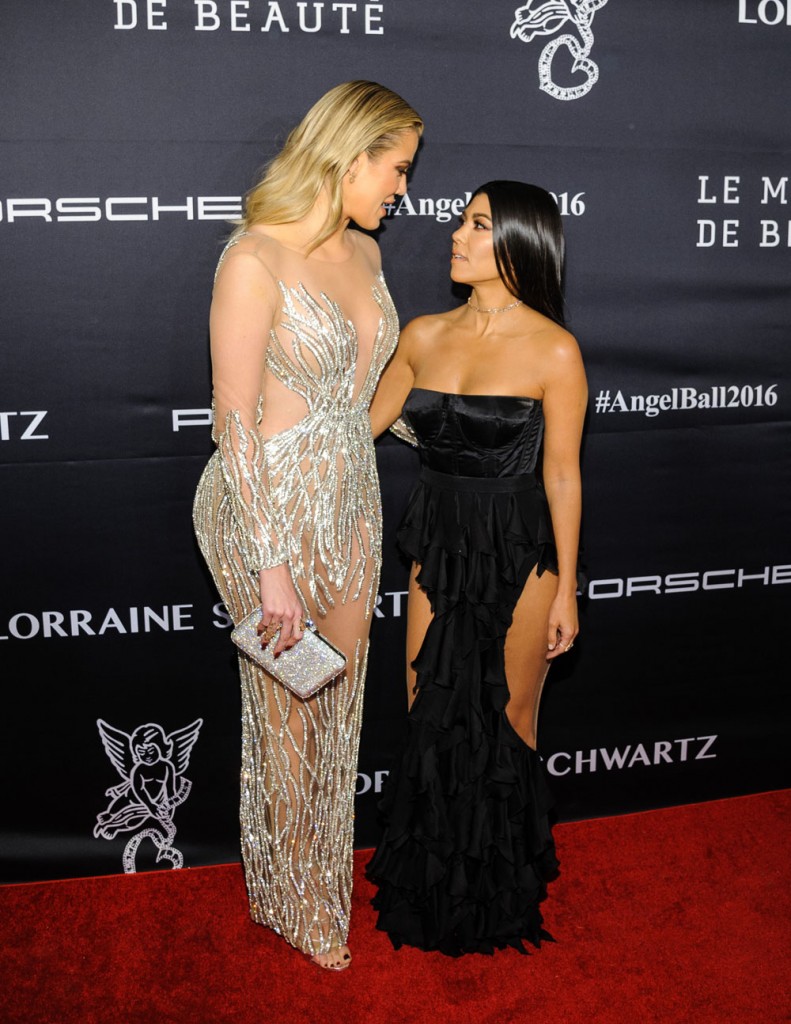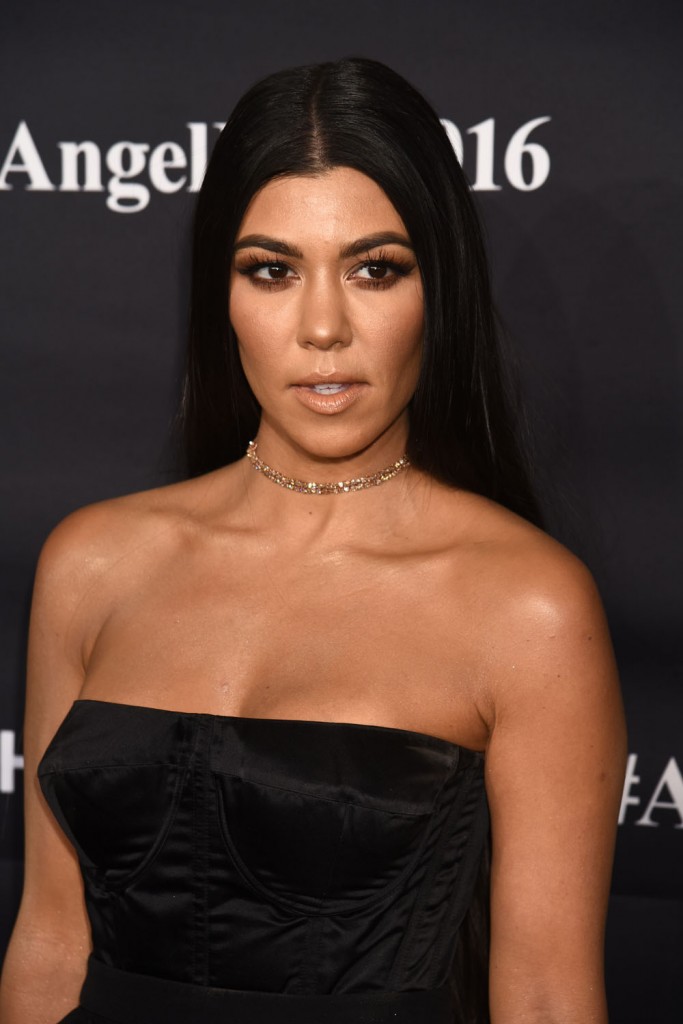 photos credit: FameFlynet and WENN