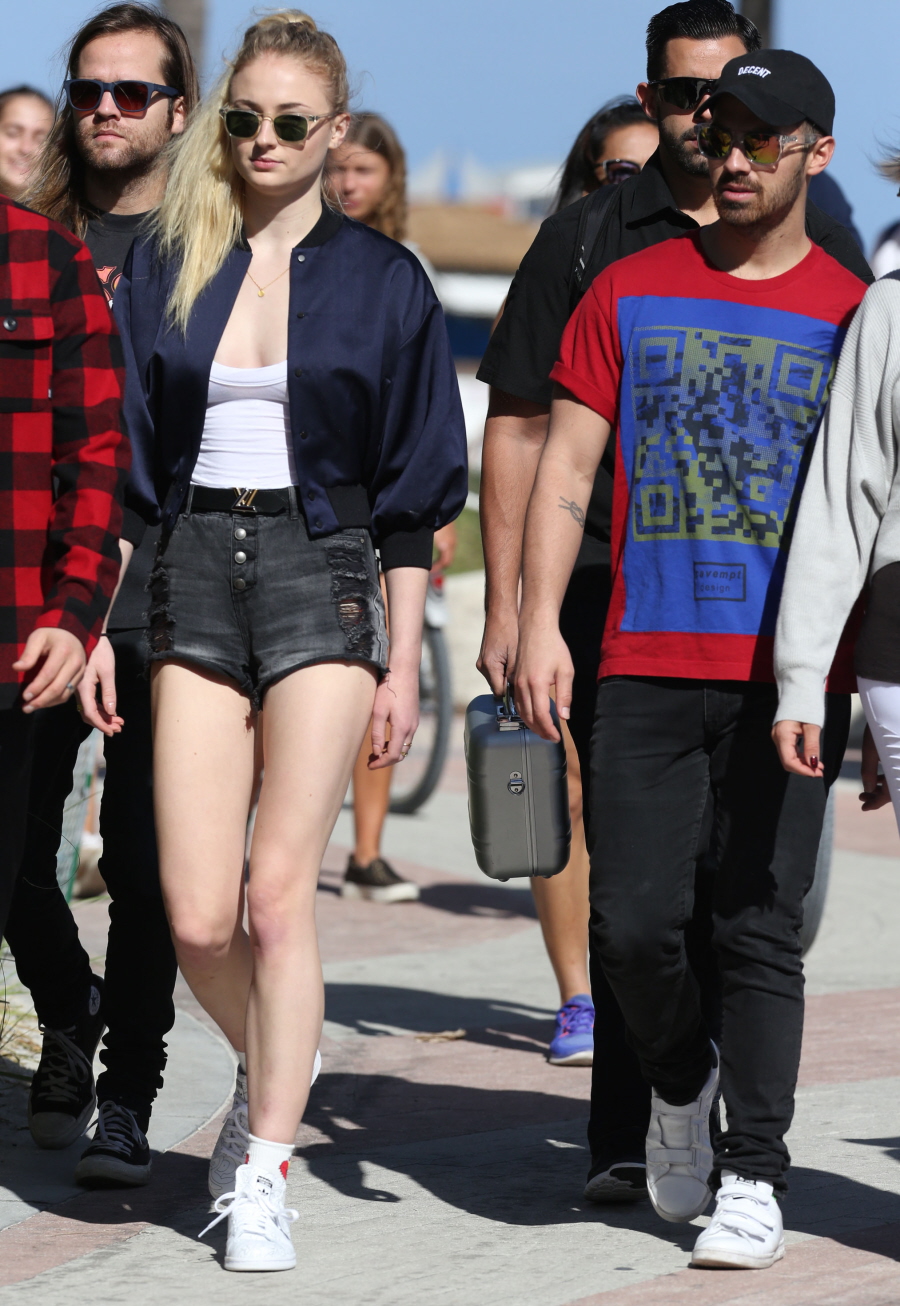 Sometimes I really do feel sorry for the Hollywood girls in their late teens and early 20s. I feel sorry for them because I feel like it's slim pickings for quality boyfriends, which is why many of these young women cycle through the same dudes. Like, it's practically a rite of passage for a generation of young starlets and pop stars to date Joe Jonas. It's almost as if he's part of the Starter Starlet Package. For the past few months, Joe Jonas has been dating Sansa Stark, real name: Sophie Turner.
Sophie is 20 years old and she has the potential to be a major breakout star once Game of Thrones ends in a few years. Personally, I think she could do better. Like, if she was dating NICK Jonas, I would be into it. But Joe? Not so much. Still, they're together and they spent New Year's weekend in Miami and New York together. These are the photos from their stroll around Miami on New Year's Eve. She went to DNCE's concert at the Hard Rock Stadium on Friday night (DNCE performed at the Orange Bowl Halftime Show), then Joe and Sophie watched the last half of the Florida State game together. I always feel sorry for British people as they try to feign interest in American football. I'm sure Sophie was like, "what is this f—king game?!?"
After that, Sophie and Joe flew to New York, which is where DNCE performed on New Year's Rockin' Eve. Sophie was there for Joe's performance. Let me ask you: do you think this is going to last? Part of the reason why Joe is part of the Starlet Starter Package is because his relationships rarely last very long. I think Joe and Sophie will last through Valentine's Day but not much longer.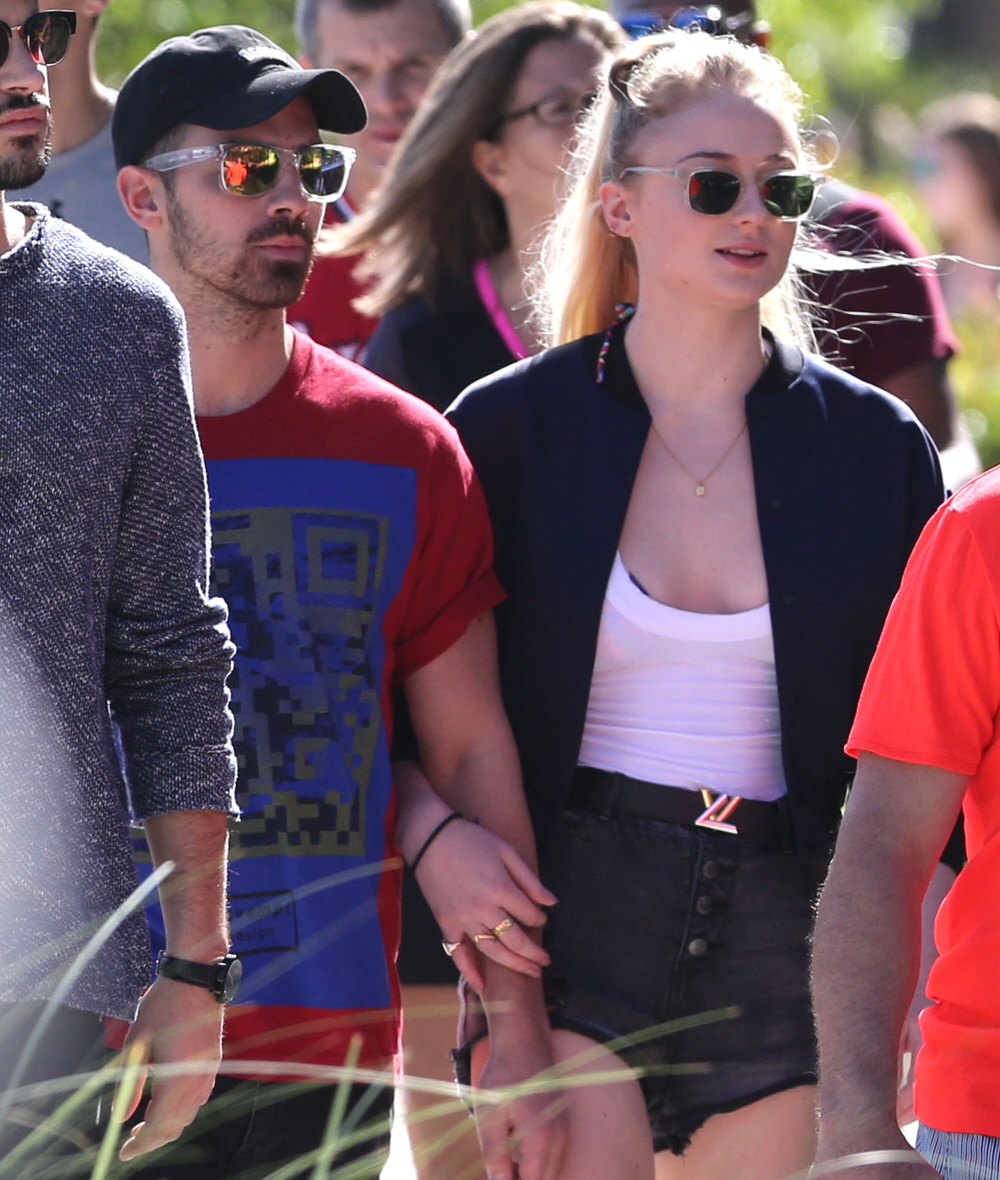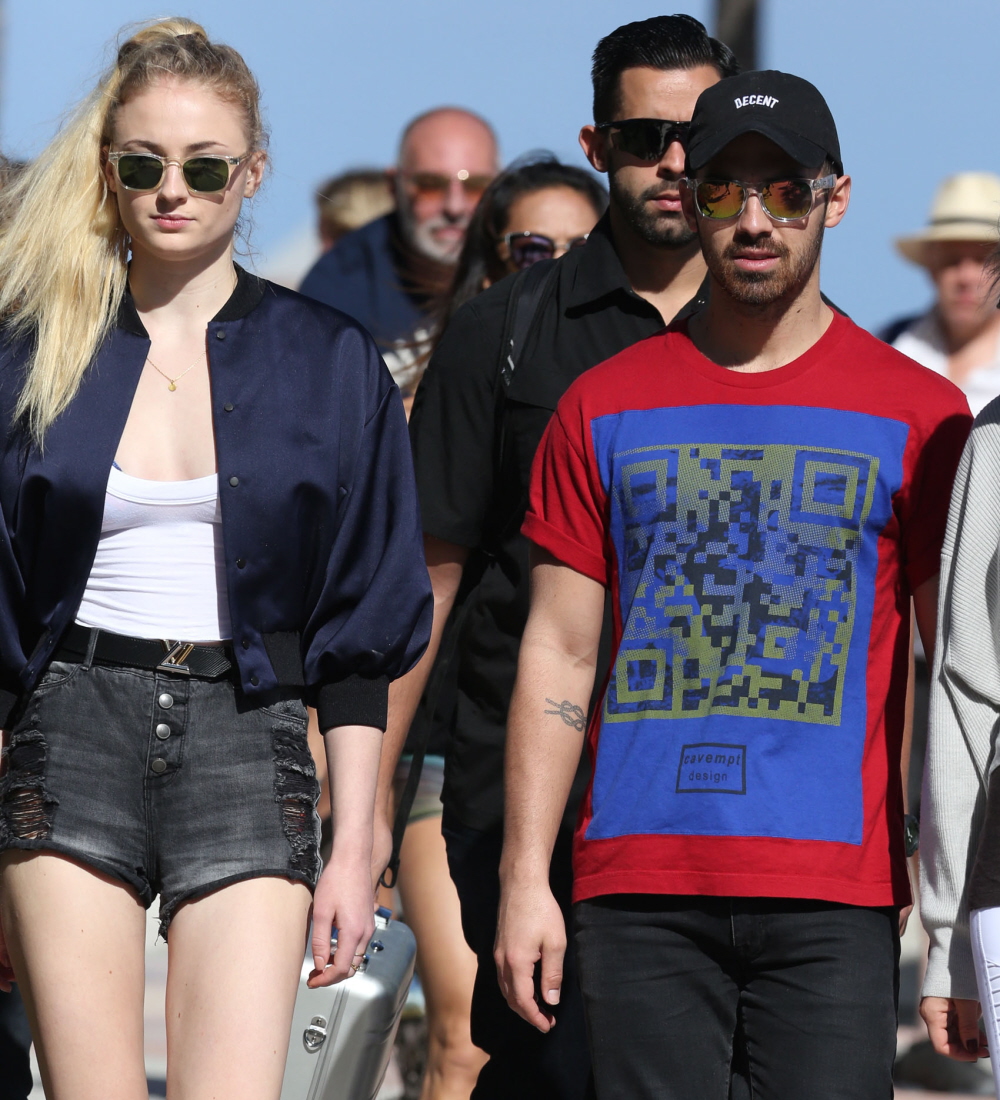 Photos courtesy of Fame/Flynet.