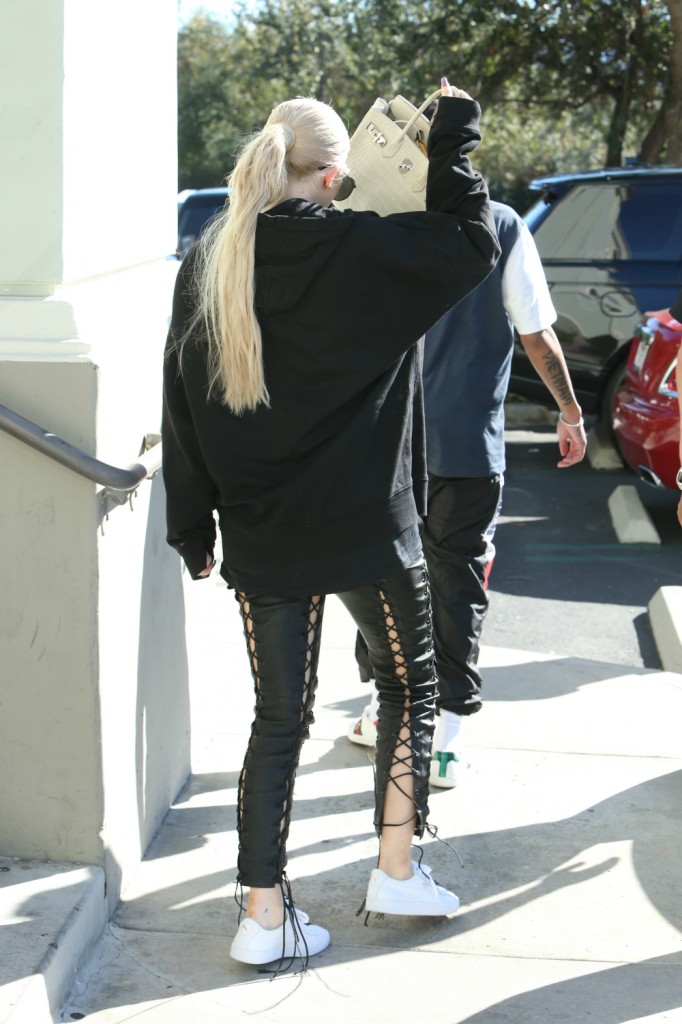 In addition to probably enhancing her rack for Christmas, Kylie Jenner also touched up her latest tattoo. Kylie, who never held to big sis Kim's advice to not "put a bumper sticker on a Bentley," choose her sixth tattoo to be a tribute to her +1, Tyga, with a lower case "t" on the inside of her lower left ankle. The shot above shows the tattoo when she got it back in November (you can see an enlarged version on TMZ). The tattoo artist responsible for this latest ode to commitment is Rafael Valdez who has also inked Tyga and Iggy Azeala, which, coincidentally, is who I thought that was in the header pic.
To be honest, getting just a single letter to show her devotion to her guy is one of the smartest things Kylie has done. Should their relationship take another pause, she can always turn that "t" into something else, like say, "teachable moment" or "ten bucks says he'll be back"
In addition to a tattoo retouch, Kylie's big send off to 2016 was one final bathroom selfie in her underwear. (You can see the a slightly NSFW image on Instagram.)
I get what she is trying to show us but honestly, I can't get past her bathroom – I swear it's bigger than my house. And, not to sound too much like a mom but, look at those neatly folded towels. I have fantasies of towels put away like that. Also, I love Kylie's lingerie set and am wondering if I can get away with something similar. Color, no, but the velvet? I just might just try.
Speaking of Kylie's assets, it seems as though Kylie is not above enhancing herself in every way. Last week she posted this selfie promoting Fashion Nova High-Waist jeans with her very Kardashian proportions (and as Kaiser astutely pointed out, Kylie is a Jenner with naturally lanky proportions.) Her curves seems to have had more than just surgical help, it appears the Master of Lip Kits had a hand at photo retouching and missed the mark. Elle has a side-by-side of Kylie's photo with the elongated belt loop and a shot of the same jeans from the website. I am sure there is a joke here but I can't seem to make it because she's 19 and it upsets me that she thinks she needs to be that manufactured at that age.
Oh, and Kylie is still wearing the giant diamond that may or may not mean she's engaged: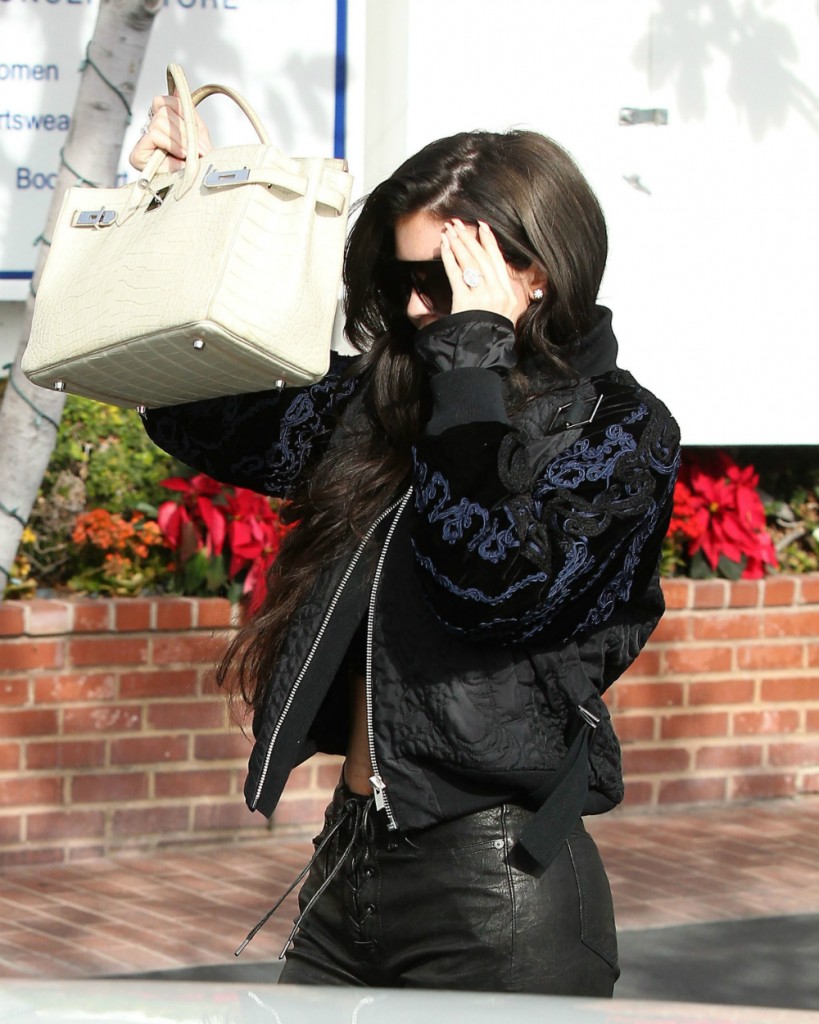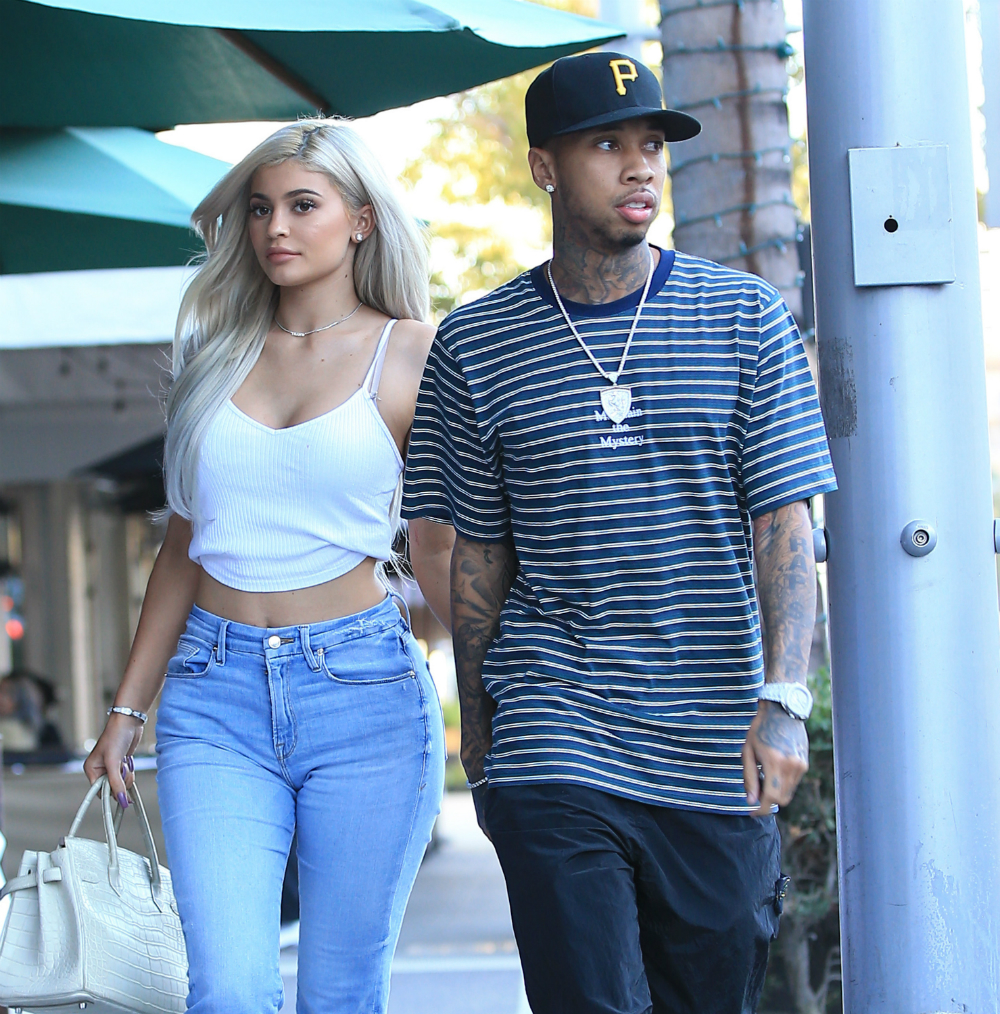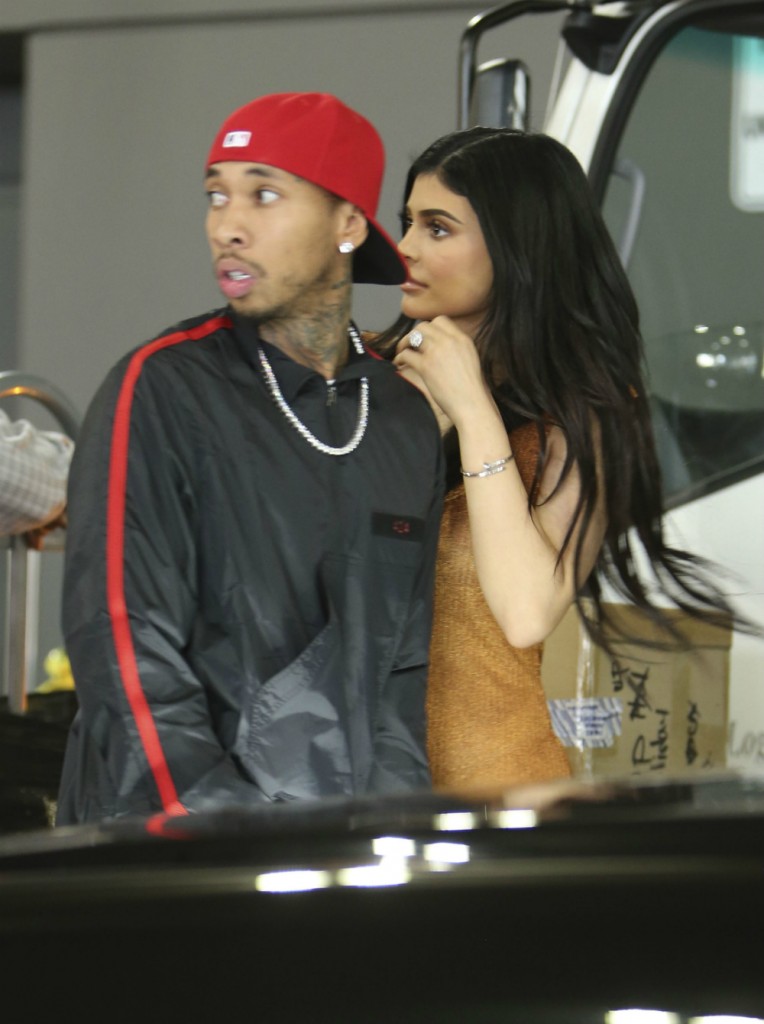 Photo credit: Fame/Flynet and WENN Photos and Instagram