Spoilers for The OA follow
There are spoilers for The OA, Netflix's latest scifi/fantasy/coming of age show in this post. As the title indicates, the spoilers go to the end of the series so stop reading now if you haven't seen it and don't want to know what happens. If you want to watch the show and come back, please do. If you're anything like me you'll binge it over a weekend.
The OA is a show which is hard to properly describe. Up until about the fifth episode it seems relatively straightforward, and to be about the bonds between people in the worst of circumstances, but then something changes, a man is brought back from the dead, and I wondered whether we're supposed to believe the crazy tale that Prairie/The OA is spinning and if the show suddenly became supernatural. It's like the rules were switched midway through and I hated that. The conclusion left me alternately confused and disappointed. It ends with a school shooting thwarted by an interpretive dance, which in theory could be kind of remarkable, but in context seemed cheap and hackneyed to me. (I have a very high tolerance for dance as I dance daily for exercise, but I still found the movements silly and the ending arguably offensive.)
Plus the ending was ambiguous. We heard the whoosh when Prairie was in the ambulance, we can perhaps assume that Prairie dies and goes to a white room at the end (when there were no white room NDEs up until that point) but we still don't know what really happened to her in those seven years she was away. How did she regain her sight? Was she out on the streets that whole time and how did she get those scars on her back? Is she so lost in her own visions that she doesn't even know? Also, is The OA psychic or is she just so masterfully in tune with the environment that she picks up on clues before everyone else, as the FBI counselor suggests? Homer was a real person, Prairie pulled up an interview with him on YouTube, but did she know him in those seven years she was away or did the YouTube video and her interest in NDEs inspire her to invent a relationship with him?
The Daily Beast has an interview with Brit Marling, the star and co-creator (with Zal Batmanglij), and she kind of blows off the question about whether her character was telling the truth about her experiences. She has her reasons for the school shooting at the end too:
And of course the main question by the end is whether or not the OA was telling the truth about where she's been for seven years.
With the end, the question certainly remains about whether she's telling the truth, but I think the larger thing is that whether her story was a metaphor for traumas that were darker and harder to put into words or whether it was a literal truth matters less than the fact that this girl experienced something and survived it and came back and told a story that, in its telling, healed her and prepared these boys to face coming of age, which is its own kind of trauma. There was something at the center of her story that was nutritious, that was something the boys needed. To me, that's where it leads.

Back to that ambiguous ending: I'm one of those who thinks Prairie's story was more metaphorical than literal, but there's no way to know for sure. What did you want audiences to feel at that ending? Are you OK with them being frustrated?
Yeah, I mean I think the great thing about long-format storytelling is that you can keep telling the story. It would be unfortunate to wrap everything up in a bow because then where [do you go from there]? So I think that's there by design but I think the core emotional story is actually resolved. There's a group of lost boys who are looking for something and, very oddly, this strange outsider girl who's experienced something traumatizing, in a kind of Scheherazad style, begins to tell them this story over many nights and the story ends up stitching a community and a sense of tribe where there wasn't one before, where there was just alienation and awkwardness and violence and confusion. And then that tribe ends up becoming important and meaningful to them in the last moments of [episode] eight. So I think in that sense, the main thrust of the story really kind of opens and closes in that season. But yeah, in terms of whether everything in her story was true or not, (laughs) you'll have to wait until next season. Hopefully we'll get to do another season. Who knows?

You have answers laid out for reveals in the second season?
Oh, yeah. Definitely.

Why make the final confrontation a school shooting? It's obviously such a fraught, raw image in America, and a delicate thing to work into a TV show.
I think it's something that's really on all of our minds now. It just seems like this sort of crisis that keeps occurring, and it seemed pretty honest as something that this group of boys might face. It's honestly really hard to talk about. I think the whole thing is largely building to that last chapter. [The OA] tells this wild story and it asks the boys and the audience to continually make bigger and bigger leaps of faith with her. But there's ultimately something in its center, something about faith or belief that enters those boys and their teacher and ends up really connecting them and giving them something in that moment that they wouldn't have had otherwise. That's a very complicated and delicate moment to build to, but it's also something I don't think I can add anything to. Meaning like, I don't think I could tell you something about it or give a point of view. It sort of is the observation. Does that make sense? I think that's why it enters wordlessness. It enters that weird language of poetry or cinema. It's about the juxtaposition between nihilism and… whatever the opposite of nihilism is. (Laughs)

And finally, will we find out in Season 2 what Elias was doing in Prairie's house? Or what Steve was even doing at school on the day of the shooting, when his parents had been about to send him off to military school?
(Laughs.) Yes. And I love that you hit on exactly all the things. That's my favorite part. Yes, those are all the threads that it would be very fun to continue but you're going to have to wait and see.
Of course The OA will get a second season, most shows do on Netflix. Although there are no metrics for how popular Netflix's shows are we do know that people are talking about this and that's half the battle. A journalist at Inverse.com writes that a second season of The OA would ruin the ending and prove that Netflix only cares about eyeballs, not their audience. When I think about Netflix, I remember Aziz Ansari saying how much freedom they give creators to do their own thing, so I don't think you can blame Netflix for this, they didn't write the show.
I feel like half of The OA delivered, up until the miracle healing, and the second half was kind of a mess with some plot holes. I still wanted to watch it and I don't feel betrayed like I did by The Walking Dead, which became crap after seven seasons. This was eight and a half hours and for the majority of it I was entertained. I'd continue watching this show. It was cheap to use a school shooting for the conclusion (The Washington Post's Alyssa Rosenberg called it "one of the most tasteless things I've seen a television show attempt in some time") but I still want to know what really happened to Prairie, and how she got her sight back.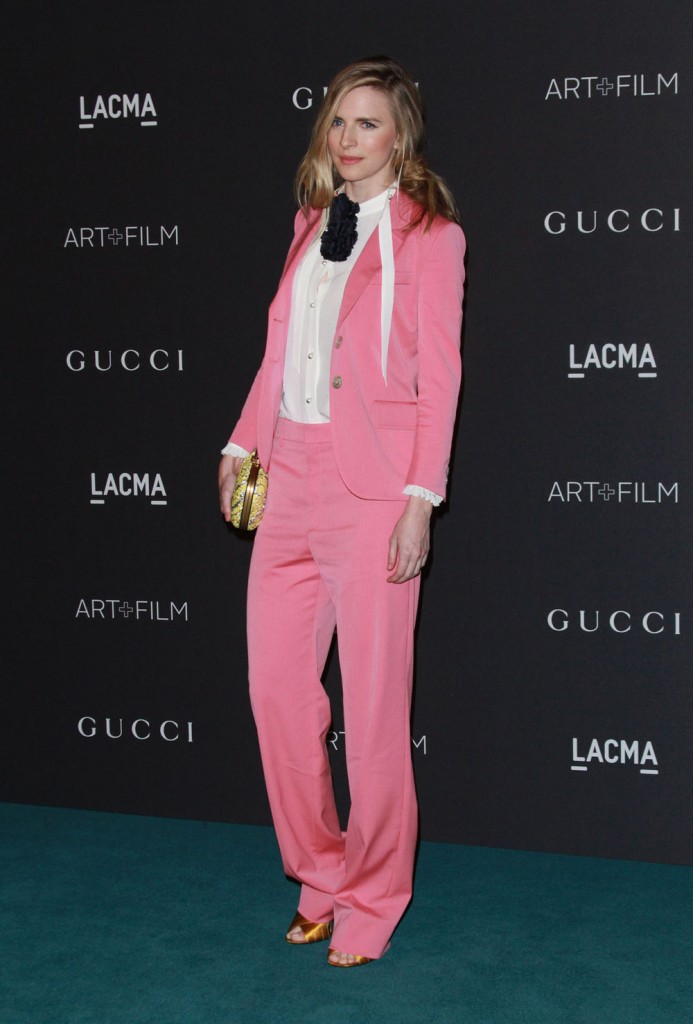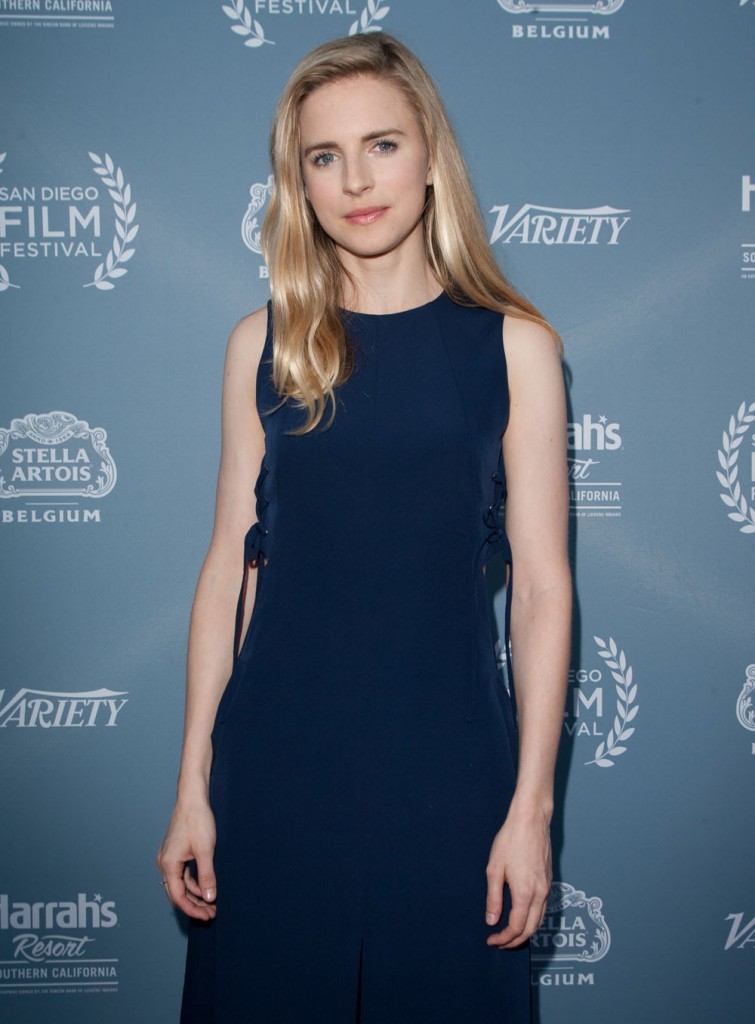 photos credit: WENN and Getty