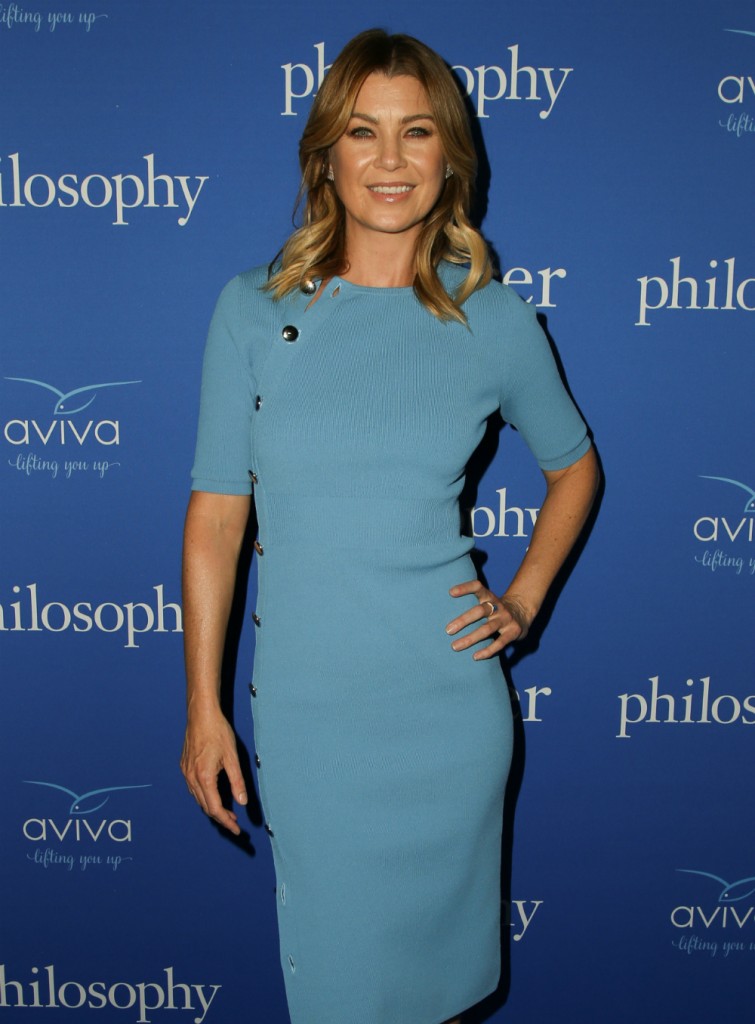 Happy New Year, fellow Celebitches! I hope you all had a lovely set of holidays and celebrated in style. Ellen Pompeo rang in the New Year by announcing her new baby boy, Eli Christopher, with this darling Instagram of Eli and his father, Chris Ivery:
Eli joins sisters Stella and Sienna to bring the Pompeo-Ivery household to five. He was born via surrogate like Sienna. If that first pic wasn't enough to sate your baby viewing needs, Ellen graciously posted this video of her dancing in the kitchen with little Eli while declaring herself "Boy Crazy":
I adored dancing with my babies. At any given moment, when the you-know-what was hitting the fan, I could put on a song and dance around the house with them for a few minutes of bliss. And they always had Eli's inquisitive look as they took in their surroundings as well. Now it's all eye-rolls and exaggerated sighs when I put on my dancing music. I could watch this little clip all day, Eli is just precious. Plus, I have a real thing for baby toes. I get an overwhelming desire to nibble them when I see them and those little socked feet are calling to me.
Ellen, who had a little bit of trouble on Twitter over the holidays, also used Instagram to show that she still has one of the coolest bosses in the business (outside of CB, of course!)
Not to be outdone in the posing of adorable baby videos, Chrissy Teigen graced us with this clip of baby Luna having a proper giggle:
I am not changing my position on babies, they still frighten me some, but these two ladies just happen to hit on the two things I cannot resist: the dancing and the giggling – we all have our Achilles' heel. Something Luna didn't find funny? Her visit with Santa:
I get it, his suit clashed with her dress, his hat is a little sad, she went plaid, he went floral – I feel ya Luna. However, Dad John Legend seems to always make her smile, as evidenced below:
Side-note: I am digging John's robe. As Corey reported, Chrissy was quite enamored with Luna's Hatchimal and couldn't wait for it to hatch, almost to the point of missing Luna crawl. Let's hope they didn't have the same problem some parents are having with the toy's colorful language. Oh, who am I kidding, Chrissy would likely encourage that thing to curse off in its sleep.
More kid pics!
Photo credit: Fame/Flynet Photos and Instagram