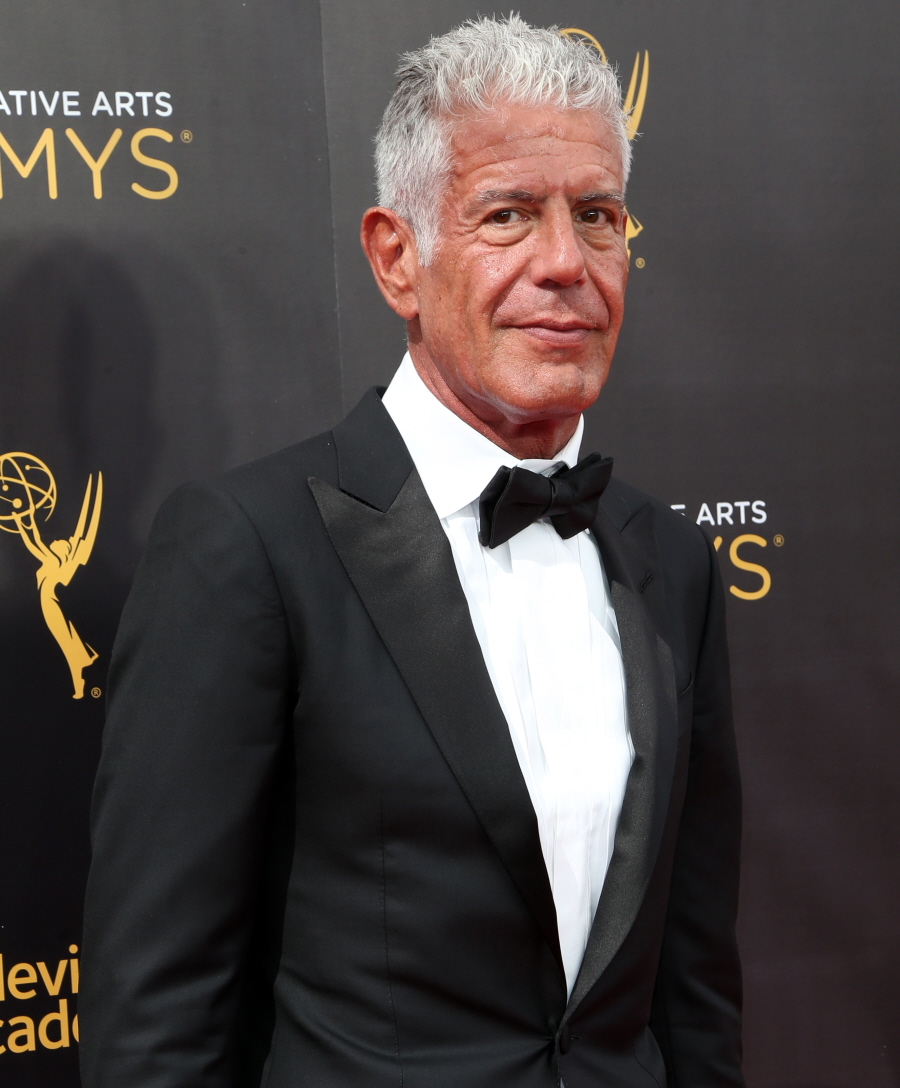 As many of you know, I'm not really an Anthony Bourdain fan-girl. He's grown on me a little bit over the past few years, but mostly I think he's a loudmouth sh-t talker who needs to grow up a little bit. Anyway, Bourdain has a new-ish interview with Reason, and I did find it interesting. I don't think he's right about everything, but… he has opinions. He traveled all around America and all around the world, and he has thoughts about Donald Trump, Trump voters and liberal smugness. You can read the full piece here. Some highlights:
What concerns him about Trump: "What I am not concerned about with Trump? Wherever one lives in the world right now I wouldn't feel too comfortable about the rise of authoritarianism. I think it's a global trend, and one that should be of concern to everyone.

He's liberal, but he criticizes political correctness: "I hate the term political correctness, the way in which speech that is found to be unpleasant or offensive is often banned from universities. Which is exactly where speech that is potentially hurtful and offensive should be heard. The way we demonize comedians for use of language or terminology is unspeakable. Because that's exactly what comedians should be doing, offending and upsetting people, and being offensive. Comedy is there, like art, to make people uncomfortable, and challenge their views, and hopefully have a spirited yet civil argument. If you're a comedian whose bread and butter seems to be language, situations, and jokes that I find racist and offensive, I won't buy tickets to your show or watch you on TV. I will not support you. If people ask me what I think, I will say you suck, and that I think you are racist and offensive. But I'm not going to try to put you out of work. I'm not going to start a boycott, or a hashtag, looking to get you driven out of the business.

On red-state America: "The utter contempt with which privileged Eastern liberals such as myself discuss red-state, gun-country, working-class America as ridiculous and morons and rubes is largely responsible for the upswell of rage and contempt and desire to pull down the temple that we're seeing now. I've spent a lot of time in gun-country, God-fearing America. There are a hell of a lot of nice people out there, who are doing what everyone else in this world is trying to do: the best they can to get by, and take care of themselves and the people they love. When we deny them their basic humanity and legitimacy of their views, however different they may be than ours, when we mock them at every turn, and treat them with contempt, we do no one any good. Nothing nauseates me more than preaching to the converted. The self-congratulatory tone of the privileged left—just repeating and repeating and repeating the outrages of the opposition—this does not win hearts and minds. It doesn't change anyone's opinions. It only solidifies them, and makes things worse for all of us. We should be breaking bread with each other, and finding common ground whenever possible. I fear that is not at all what we've done.

His opinion on Bill Maher: "Insufferably smug. Really the worst of the smug, self-congratulatory left. I have a low opinion of him. I did not have an enjoyable experience on his show. Not a show I plan to do again. He's a classic example of the smirking, contemptuous, privileged guy who lives in a bubble. And he is in no way looking to reach outside, or even look outside, of that bubble, in an empathetic way.
First of all, Anthony Bourdain describing someone else as "insufferably smug" and "self-congratulatory" is a bit rich. Is Bill Maher smug and self-satisfied? Yes. He is. So is Bourdain. They are birds of a feather. As for what he says about red-state America… that whole section reminded me so strongly of the arguments Jon Stewart made following the election. Do I think the left has its own echo chamber? Sure. Do I think that "East Coast elites" should dial down the smugness sometimes? Sure. But I reject this notion that we should treat Trump's ideas and his supporters' ideas with anything less than contempt. The reality that millions of "red state" people voted for an unhinged fascist moron/sexual assailant speaks volumes about their values and how little they respect themselves and this country. Are we supposed to hold their hands and listen to them regurgitate Trump's white-supremacist talking points? Because that's what it feels like Bourdain wants us to do.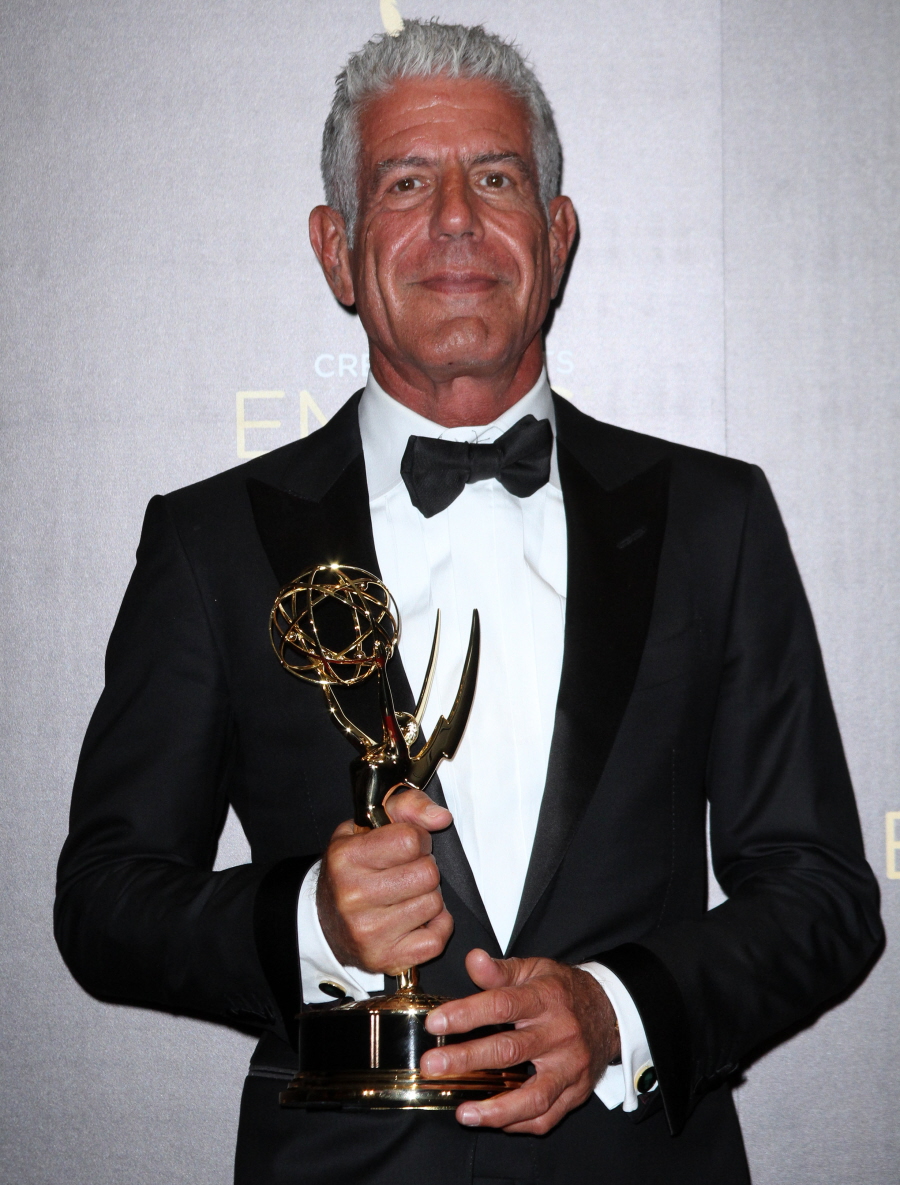 Photos courtesy of WENN.