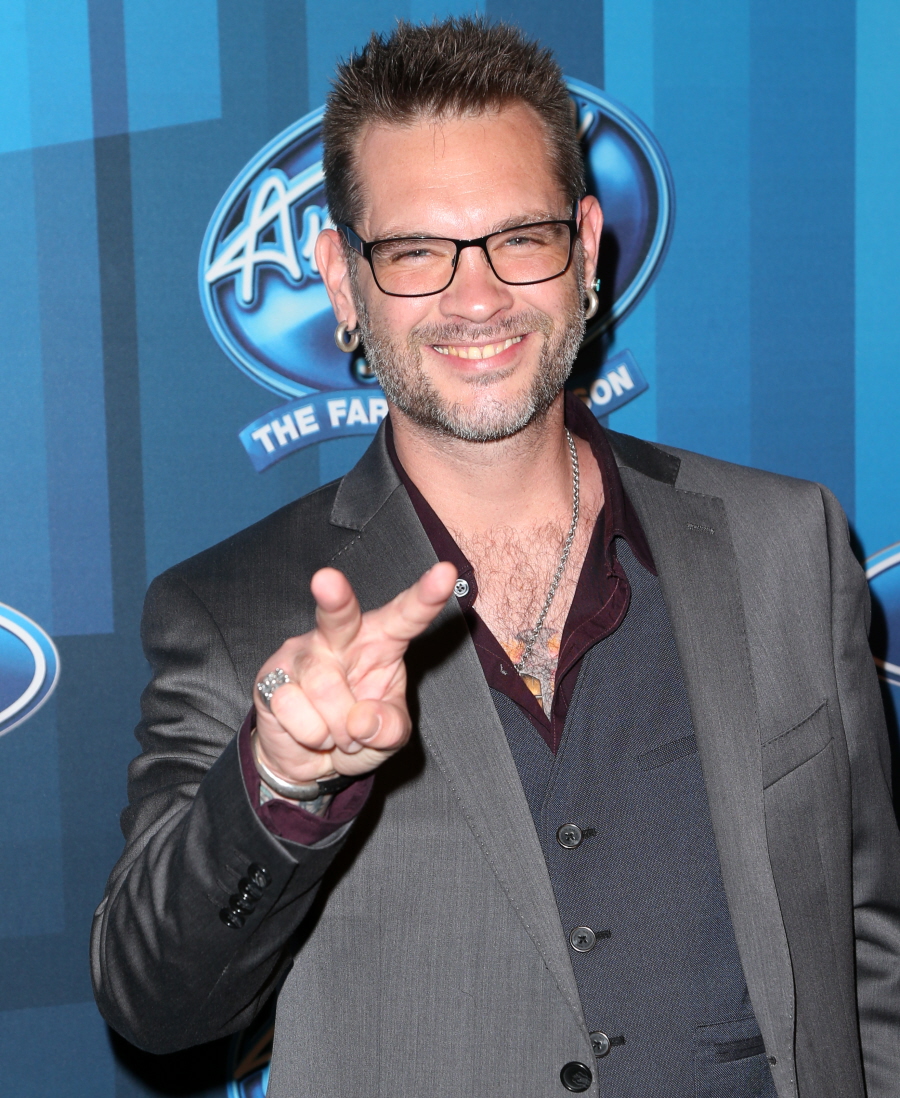 It was said that the election of Donald Trump was a victory for anti-PC-culture. As in, now that Baby Fists McOrange is our president, "people" no longer have to be so worried about using the wrong language or accidentally offending anyone, and everybody can let their racist/sexist/transphobic/homophobic/bigoted freak flags fly out in the open. Well, that might be the case… except when it comes to people saying sh-t about white folks. Suddenly political correctness is a MORAL IMPERATIVE, Y'ALL. Otherwise all of the salty white tears will be shed because a black person DARED to refer to some white guy as "that white boy." That's it. That's the racist pejorative that was thrown around in this story. This story involves an American Idol contestant from 2005 named Bo Bice. Bo didn't even win American Idol! But he's still around and he hangs out in airports, eating at Popeyes. That's where this racist aggression happened.
He first made headlines in 2005, finishing second place to Carrie Underwood on American Idol's fourth season. And now Bo Bice is back in the spotlight — but for a very different reason. The 41-year-old singer and father of four made headlines recently after an employee at Popeyes Louisiana Kitchen referred to him as "white boy."

The incident happened at Atlanta's Hartsfield-Jackson International Airport on Dec. 30, where the musician claimed a handful of African-American employees mocked his name after he had ordered — calling him "Bow-Bow," "Boo-Boo," and "Bo-Bo." Mistakenly ringing his order in twice, one of the group called for him when his food was ready for a second time. That's when Bice allegedly heard an employee yell, "He's already got his — that white boy there."

"If the tables had been turned and I, as a white male, treated any person of ethnicity any way resembling how she spoke to and treated me, I'd be considered insensitive and racist," Bice wrote in a lengthy Facebook post about the incident. "Why is it that three or four Popeyes employees can openly mock a courteous PAYING customer in front of an airport terminal of people without any recourse and no apology?"

"I'm not a bigot — I love everybody," he told Fox-5 on Tuesday. "If the tables had been turned and I used something as insensitive like that… I would be boycotted, there would be people not buying my albums, there would be people coming and picketing my shows and everything else."

Bice left a complaint on Popeyes' corporate number, but took to social media about the incident after his call went unanswered. This time, he threatened legal action.

"All I want is an apology," he told Fox-5. "I don't care if you're Bo Bice, Bo Jackson, or Bo Diddly. When you're walking through that airport, you should be treated the same. And when you're giving your money to an establishment, you should be treated the same as anybody."

In response, Mack II Inc. — which owns the Popeyes airport franchise — issued a statement to Fox-5, owning up to what happened and saying the company is "very sorry that the incident occurred and for any pain or embarrassment that Mr. Bice experienced.

"The company does not condone the behavior of one of our associates and we took corrective action as soon as we were made aware of the incident," the company continued. "Also, we will require re-training of our associates to ensure this isolated incident does not occur again. In addition, Mr. Bice has been issued an apology by the General Manager. We value all of our customers regardless of race, religion, age, disability, gender, etc."
Bo Bice magnanimously REFUSED to have the Popeyes employee fired, although he did name her (Shawana) in his Facebook post, and he also posted a photo of her on his Twitter. He's actually been tweeting about this incident and posting long-winded diatribes on Facebook about it for days now. Bo, in the ultimate come-to-white-Jesus moment, actually wrote in one post: "The backlash on social media from speaking out proves my point that we have a major problem with racial prejudice in our country and society." O RLY? The backlash against a white guy crying bitter, salty white tears is what made him realize that there's a problem with racial prejudice in this society. Not all of those times that cops shot unarmed black men and boys. Not the systemic disenfranchisement of minority voters. Not the election of a man who called Mexicans "rapists" and promised to create a database to track Muslim citizens. This incident at Popeyes was Bo Bice's racial eye-opener, y'all.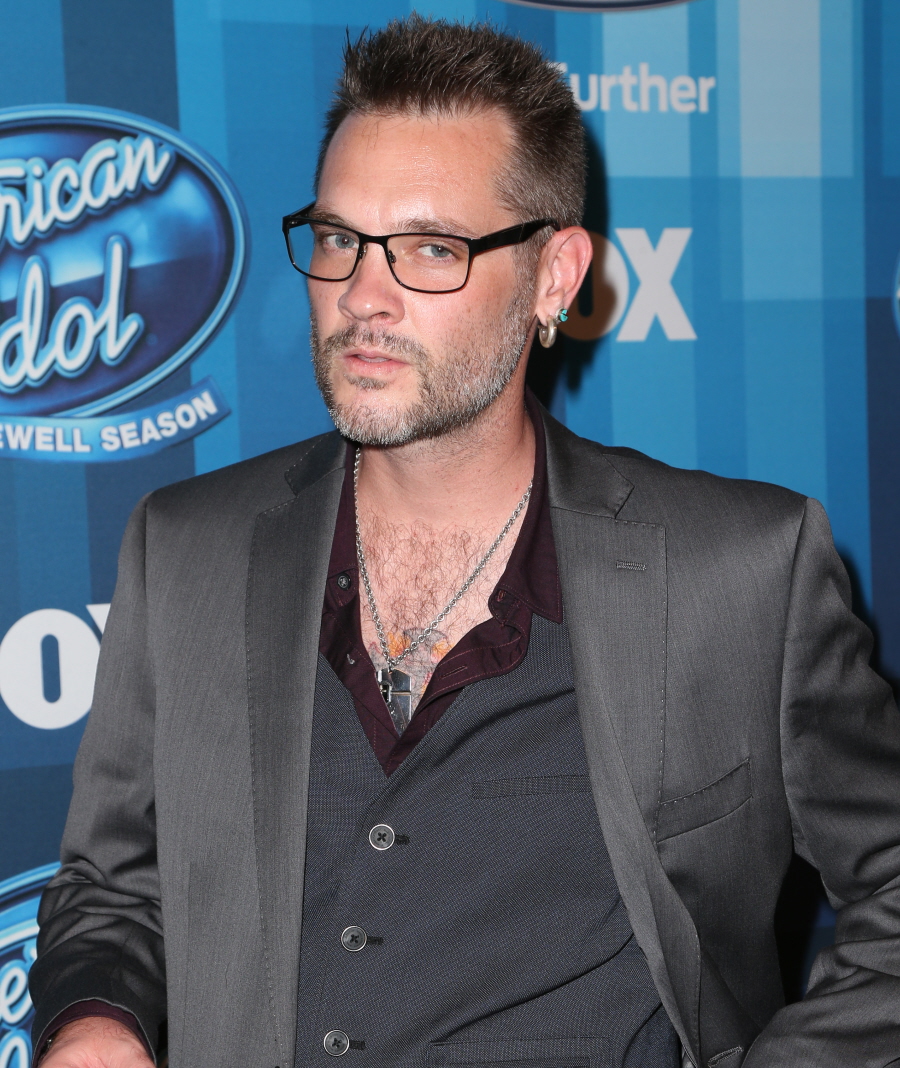 Photos courtesy of WENN.