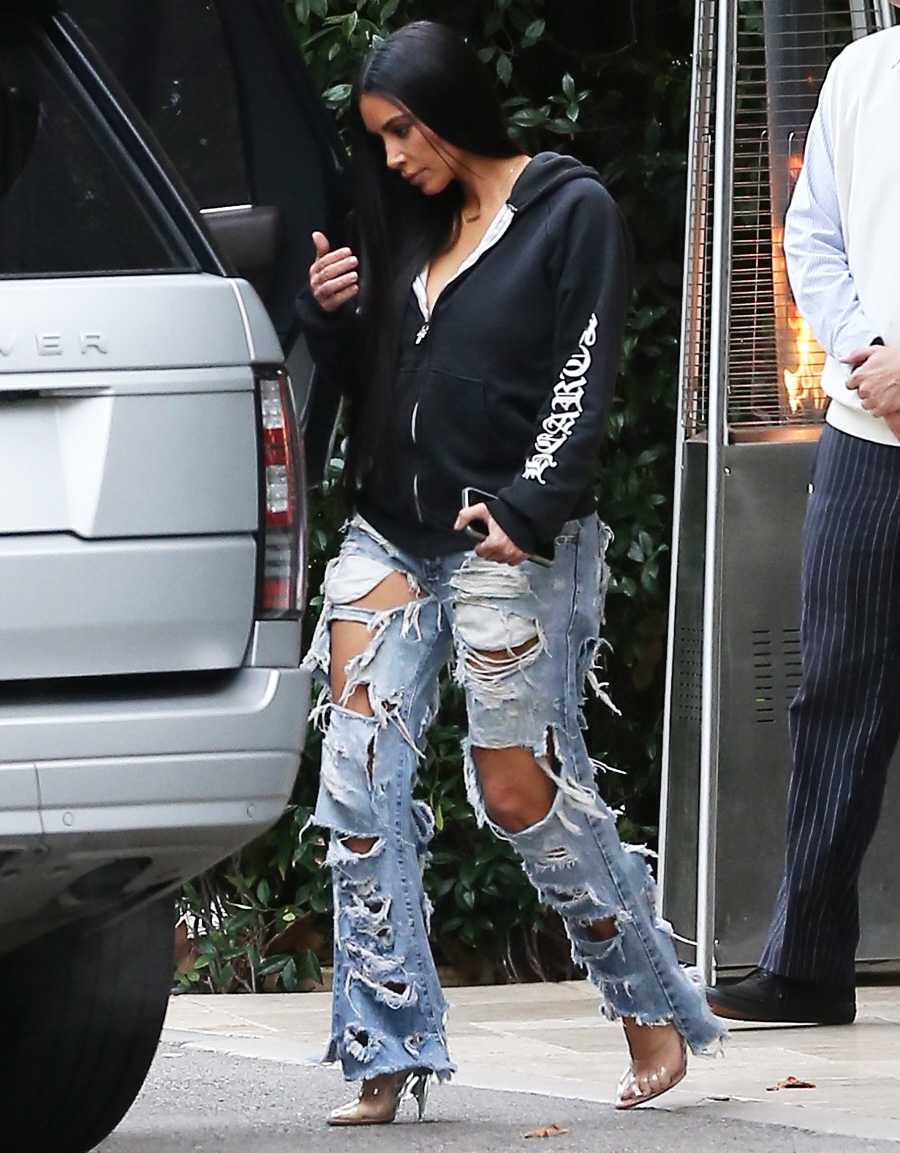 Please let me have this: I've genuinely missed writing about Kim Kardashian's street style. Call me vapid, call me superficial, call me a Kaiser Kardashian, I don't care. It's been months since Kim has pap strolled down a sidewalk in some unfortunate outfit and I have truly missed it. I'm so glad she's back! These are photos of Kim in Bel Air on Wednesday. She was flanked by bodyguards for her outing, and I truly thought that woman was Lisa Rinna, but it's not. It's Carole Bayer Sager.
As for Kim's unfortunate outfit… I'm so excited we get to talk about it! When I was a kid, professionally "holed" jeans were just starting to be a thing. Like, it was a brand new movement in denim, to buy jeans that were professionally holed and ripped. I wanted a pair so badly. And my parents bought me a pair – acid washed jeans with tiny little holes and rips all over the legs. I thought they were amazing. I think I was 11 years old? Kim's jeans are like the more expensive version of my late '80s jeans. And they look gloriously awful!!!
Also: some commenters suggested that Kim's three-month absence from pap strolls and social media meant that she was recovering from some plastic surgery, perhaps even a butt surgery, like a de-butt-ification, perhaps. I think her butt looks the same? If anything, these jeans are so unflattering, it looks like she's gained some weight. That being said, I bet she did get some face work done.
Last thing – while Kim and Kanye West spent Christmas in LA, barely communicating with each other, the Kardashian-Wests did fly to Oklahoma City for New Year's to visit Donda West's gravesite. They flew by private jet and TMZ reported, "We're told it was the first time Kanye had taken the whole family to see where Donda West is buried. They hooked up with other members of the West fam as well during the trip. Kanye's been very present with Kim and the kids over the last weeks as he recovers from his breakdown — and we're told this family pilgrimage was extremely important to him." Well, that's actually really nice.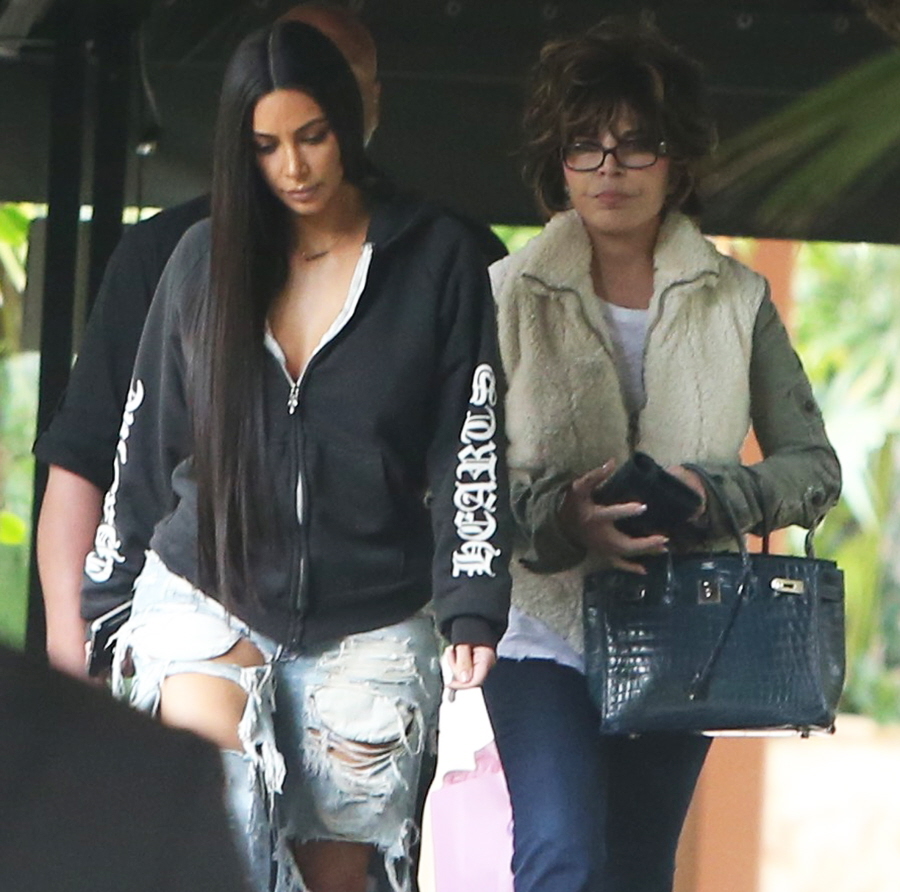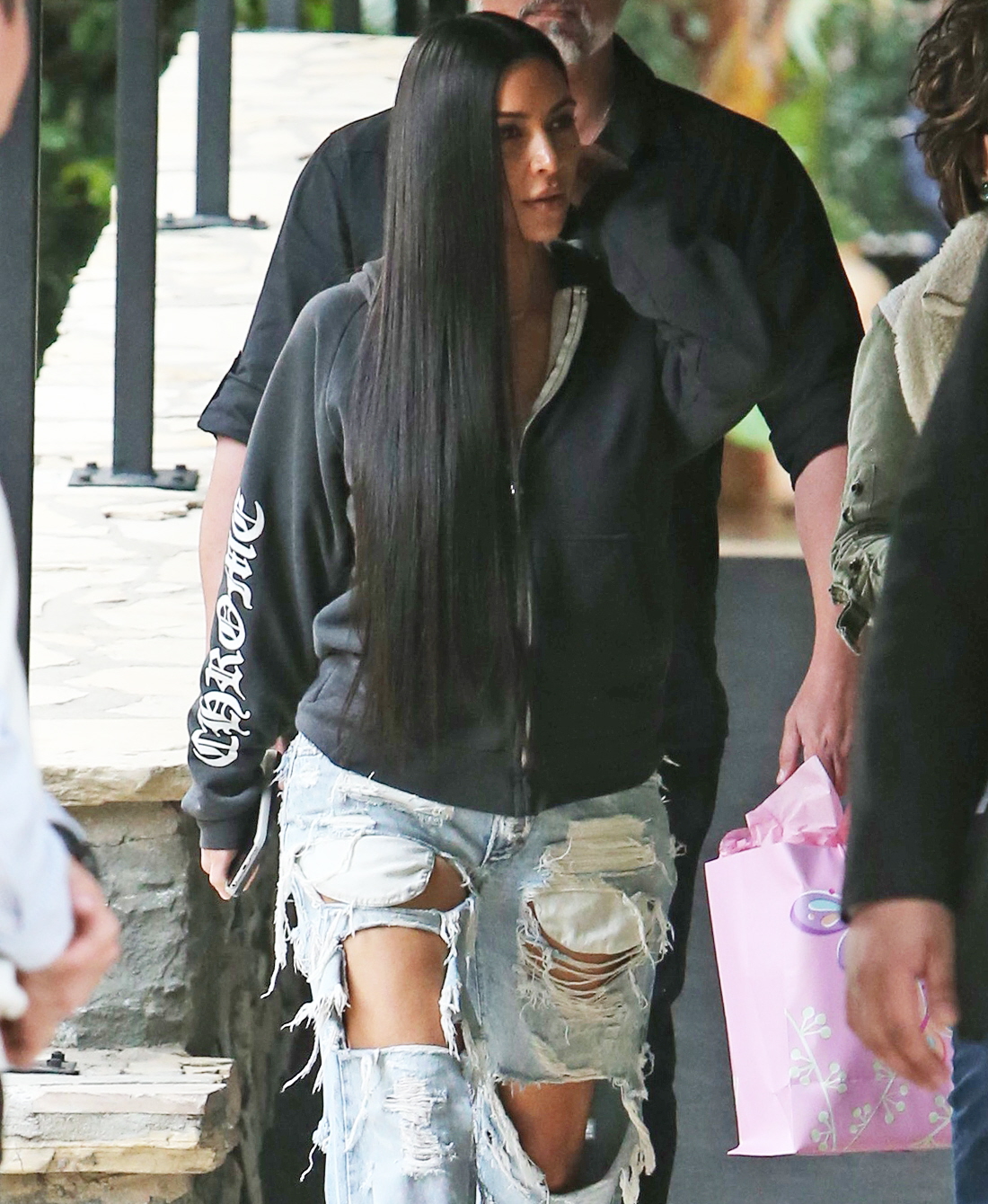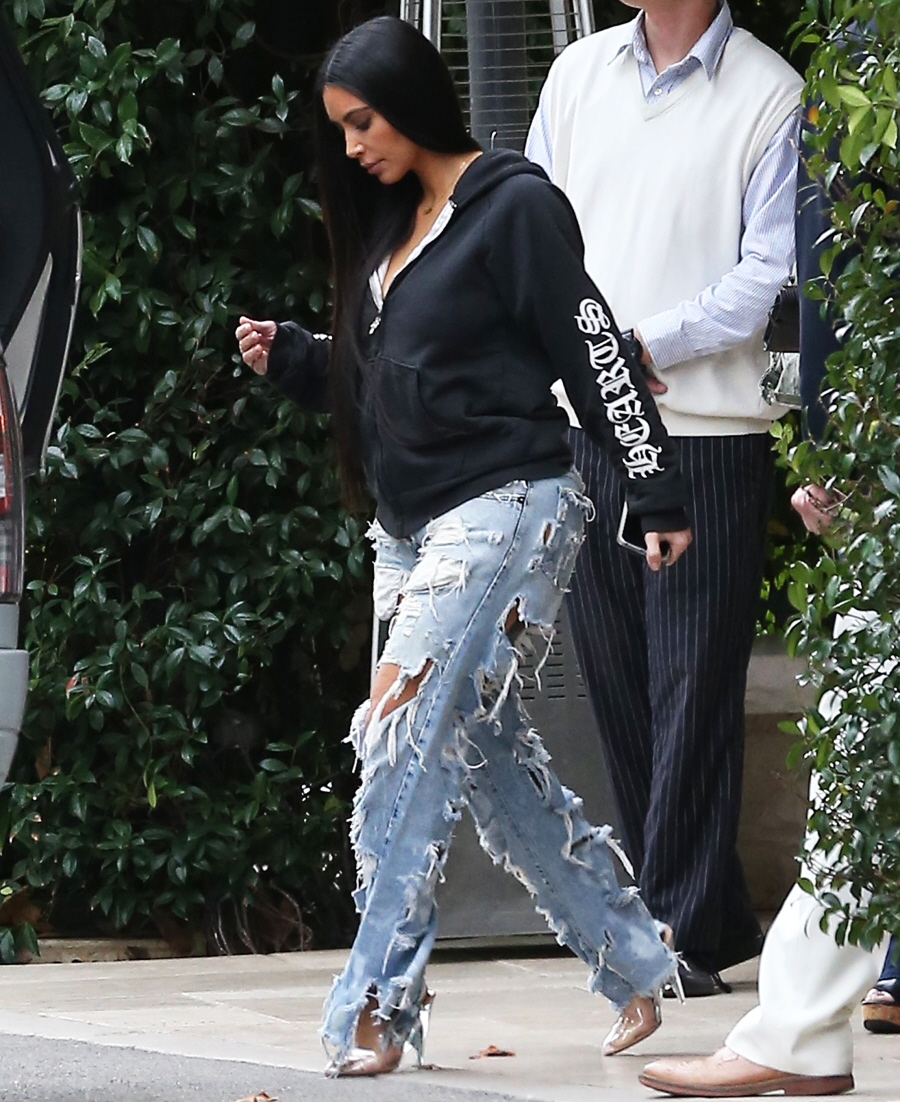 Photos courtesy of Fame/Flynet.