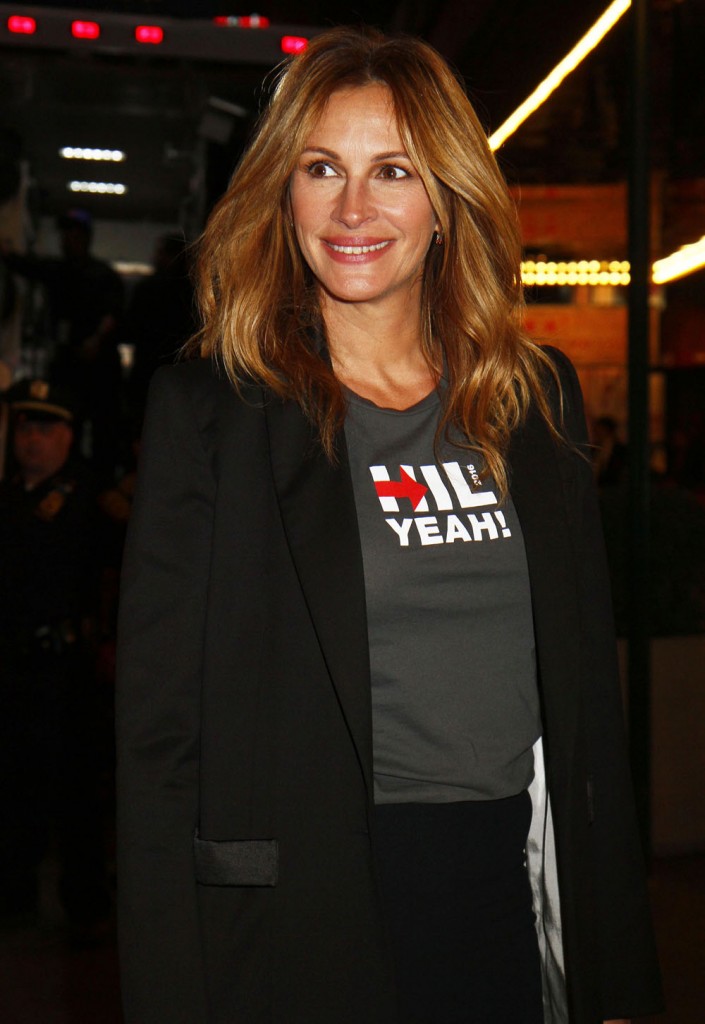 I was looking through our archives trying to find more examples of Julia Roberts being a diva, and the best examples of that come from a 2010 article by journalist Roger Friedman. Friedman detailed the ways that Roberts snubbed people during her Eat, Pray, Love promotional tour. Apparently Julia mistook Friedman for another journalist and was rude to him while promoting Duplicity the previous year, so he remembered that and reported how she had a private party surrounded by bodyguards at what was supposed to be the general after party for Eat, Pray, Love. Only the people Roberts wanted to be invited were allowed into her little enclave. The others – including family members of the cast, prominent journalists and author Elizabeth Gilbert, were relegated to the general party downstairs. Friedman is a seasoned NY-area journalist and wrote that he's been to plenty of a-lister parties and that "This was the first time ever that a private party was given upstairs and the stars were isolated."
So Roberts thinks the rules are different for her, she's not a particularly gracious person, and that's why I believe this story from The Enquirer's Mike Walker, who reports that Julia yelled and threw a pillow on a plane when it didn't meet her specifications. (Walker also reported in 2012 that Roberts complained on the set of August: Osage County that Meryl Streep's trailer was better than hers.)
Julia Roberts exploded in a screaming temper tantrum that triggered a scary sky-high pillow fight with a cabin "flunky" about a private L.A. – N.Y. flight! Reported my sky witness: "Julia flat out FREAKED, snarling that the attendant had given her the 'wrong kind of pillow!'… Pretty Woman screeched at startled staffers, 'What is this? This isn't the kind I asked for!" Pitching a fit that would not quit, Julia furiously flung the pillow into the aisle just before takeoff – then stared nonstop daggers at the crew.
[From The National Enquirer, print edition, January 9, 2017]
I get sending something back if you asked for something different, especially in this case. I also suspect this account is somewhat exaggerated, but if Julia raised her voice and threw a pillow there's no excuse for that. How hard it is just to be nice to people and say "may I please have this other thing?" It costs nothing to be polite and it works out better for everyone in the long run. I'm always nice to airline attendants especially, because those people have thankless jobs and they also have the power to make your flying experience miserable. Julia is already ahead of he plebes though, she was on a private plane. It's not the worst thing ever. Try coach for a long international flight.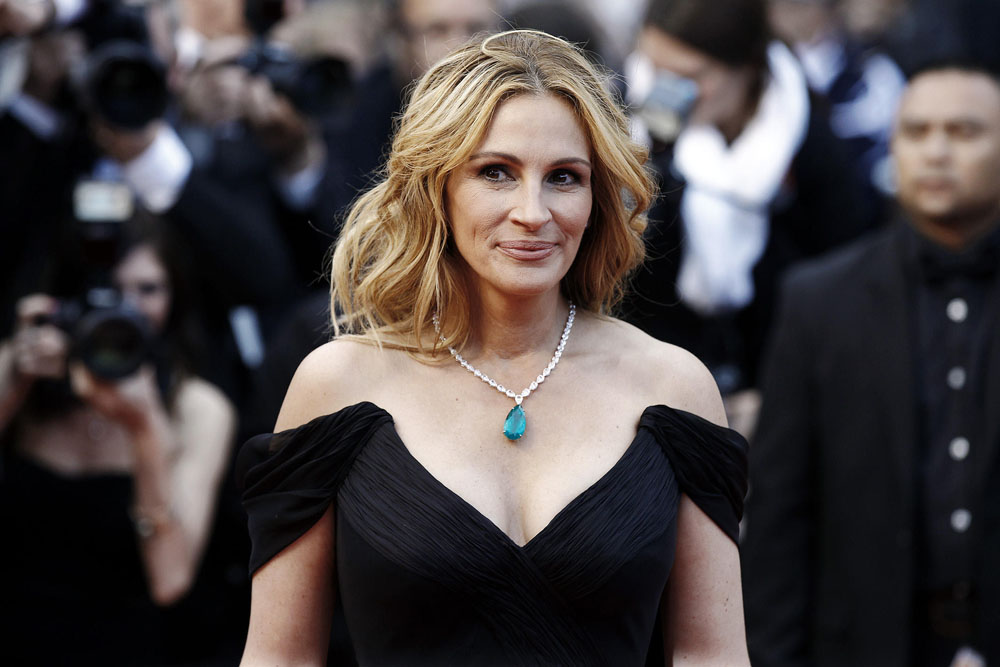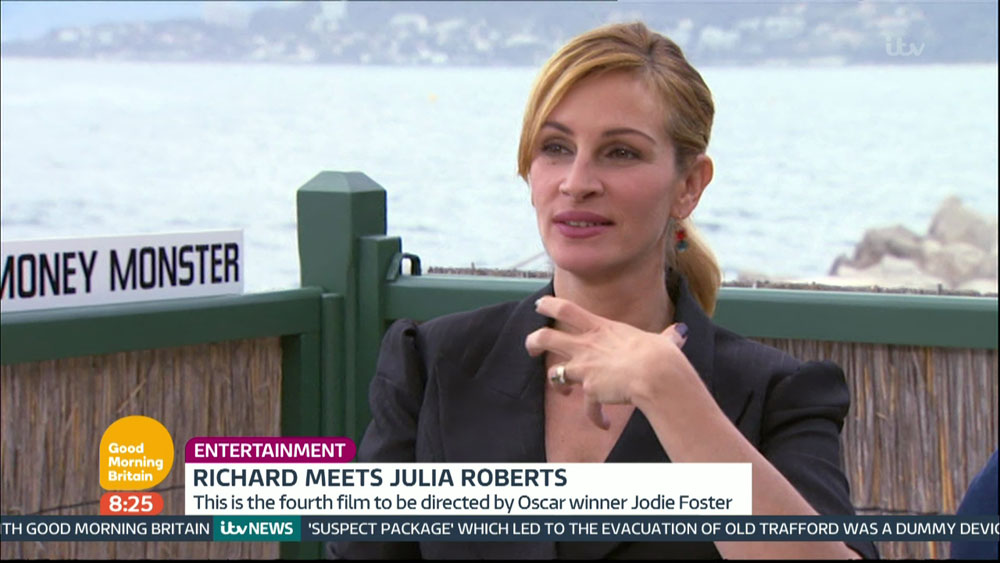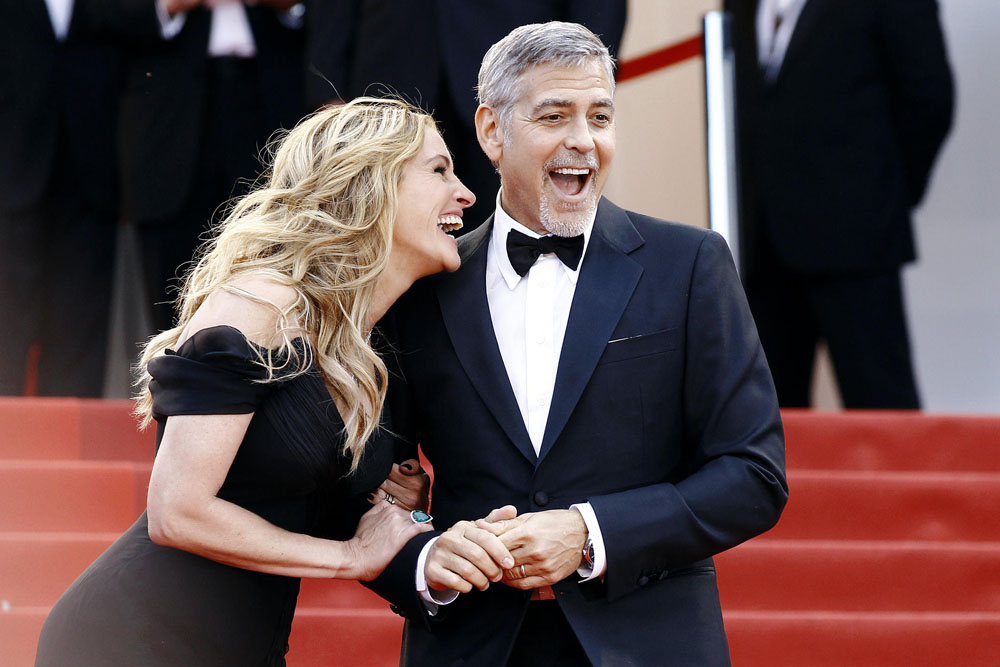 photos credit: FameFlynet and WENN