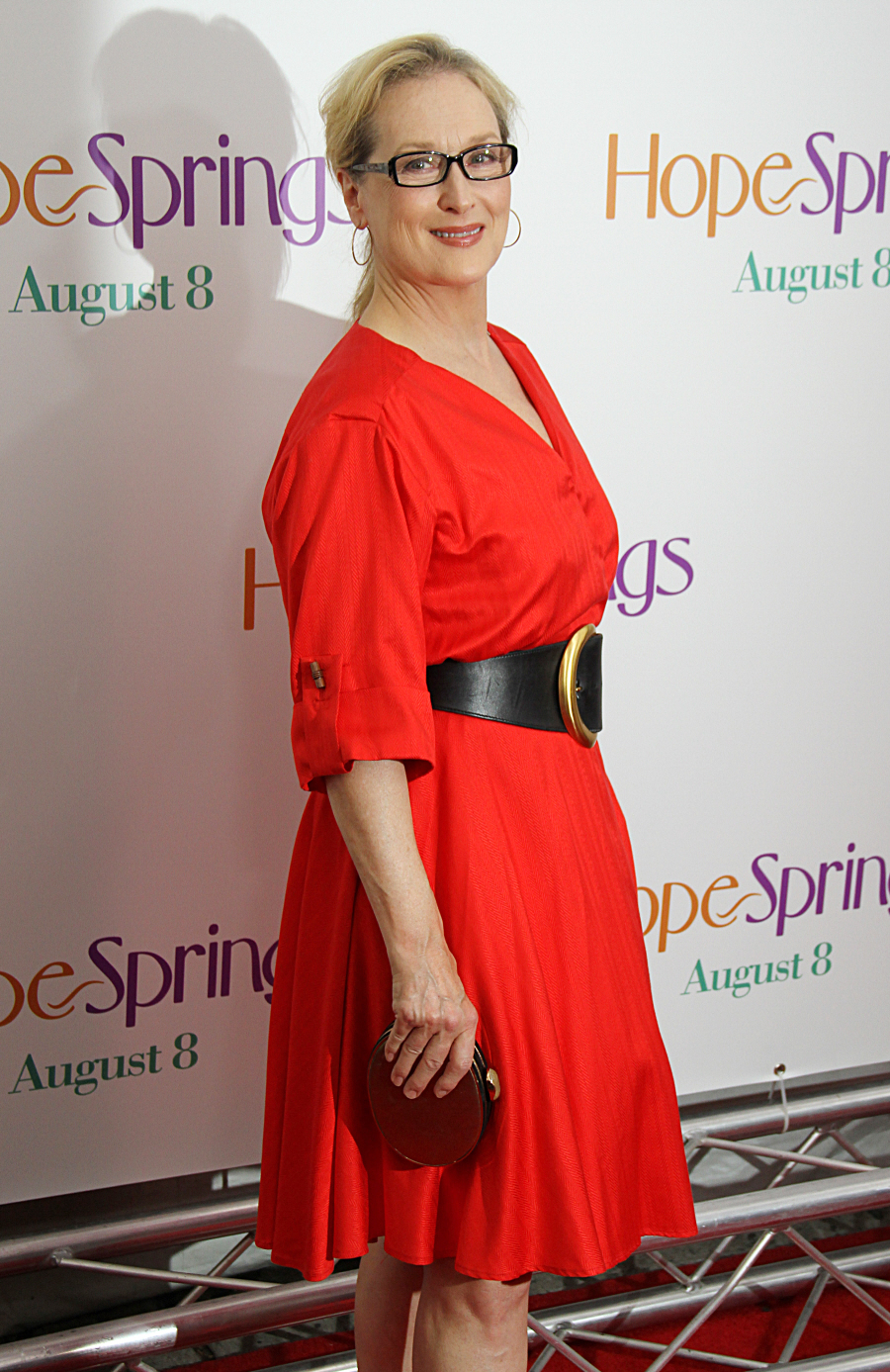 Have you ever heard Meryl Streep talk about women and the female experience and women's history and women's rights and feminism? She's really into all things womanity. She's ballsy, smart, dedicated, tough, educated, and political, and she doesn't apologize for being any of those things. And most people don't have any problems with her either, because A) she is one of America's Greatest Treasures and B) she actually seems like a lovely woman in general. The only time anyone has dared to say anything negative about her, it was in the Enquirer, and it sounded like one of her neighbors who was just flat-out jealous of Meryl's Awesomeness. Other than that, Meryl has proven time and time again that she's the kind of person who puts her money and time where her mouth is, and that she'll stand up for women's rights in particular. Basically, Meryl loves ladies.
But what if Meryl had to go head-to-head with one of the biggest divas out there? What if there was some kind of psychological cage-match between Meryl Streep and… Julia Roberts? What if Julia thought she was (GASP) equal to Meryl?!?
Cast and crew can't stop rolling their eyes at the diva antics of Julia Roberts, who plays Meryl's daughter in their new flick, "August: Osage County."

On location in Oklahoma, both Academy Award-winning stars get fancy-schmancy contract perks like daily flowers in their dressing trailers, special gourmet meals, flat-screen TVs, high-end sound systems, exclusive hair and makeup people, etc. – but when Julia arrived, she instantly bitched that Meryl's dressing trailer was better than hers and demanded a new one.

"That made Julia happy for about five minutes," reports my roving reporter, Onda Settalott.

"But then she complained that Meryl's trailer was closer to the actual set than hers. That really made everyone groan – it was closer by just a few FEET!

"But Julia insisted, so the crew were summoned to make her trailer exactly even with Meryl's. It's been one thing after another with Julia, but Meryl just smiles and never says a word. She's a total pro and won't let herself get caught up in what she's privately called 'childish antics.' "

(But things are never equal: Meryl's won three Oscars, with a whopping 17 nominations; Julia's won once, with three nominations.)
So that's how Meryl rolls. When faced with a wall of narcissism and diva antics, Meryl responds with an eye roll and a mutter, "Such childish antics." Now, do I 100% believe this? Eh. I definitely think Julia is capable of acting like this. I definitely think that in Julia's mind, she is always and will always be the biggest star EVER and everyone should act accordingly. But isn't Meryl Streep the exception to all of that? Doesn't everyone genuflect and bow down in the presence of Meryl Streep?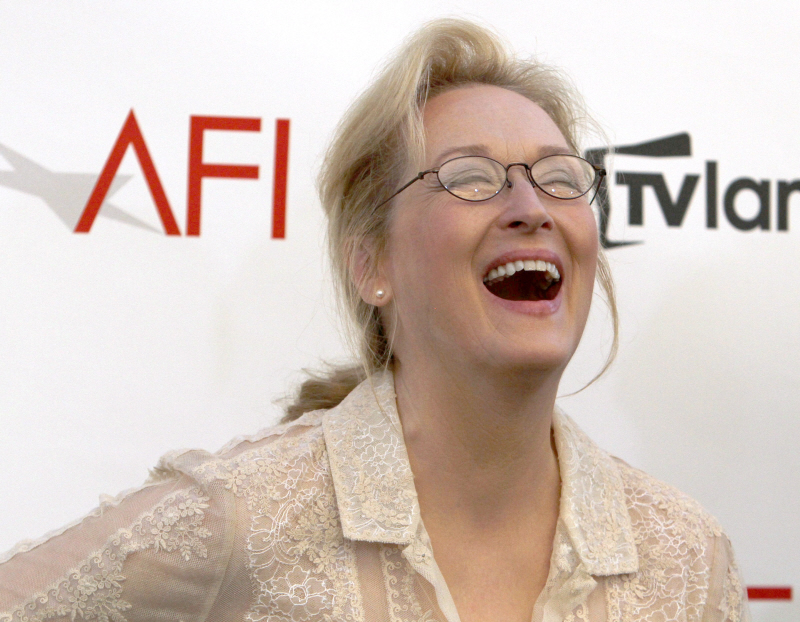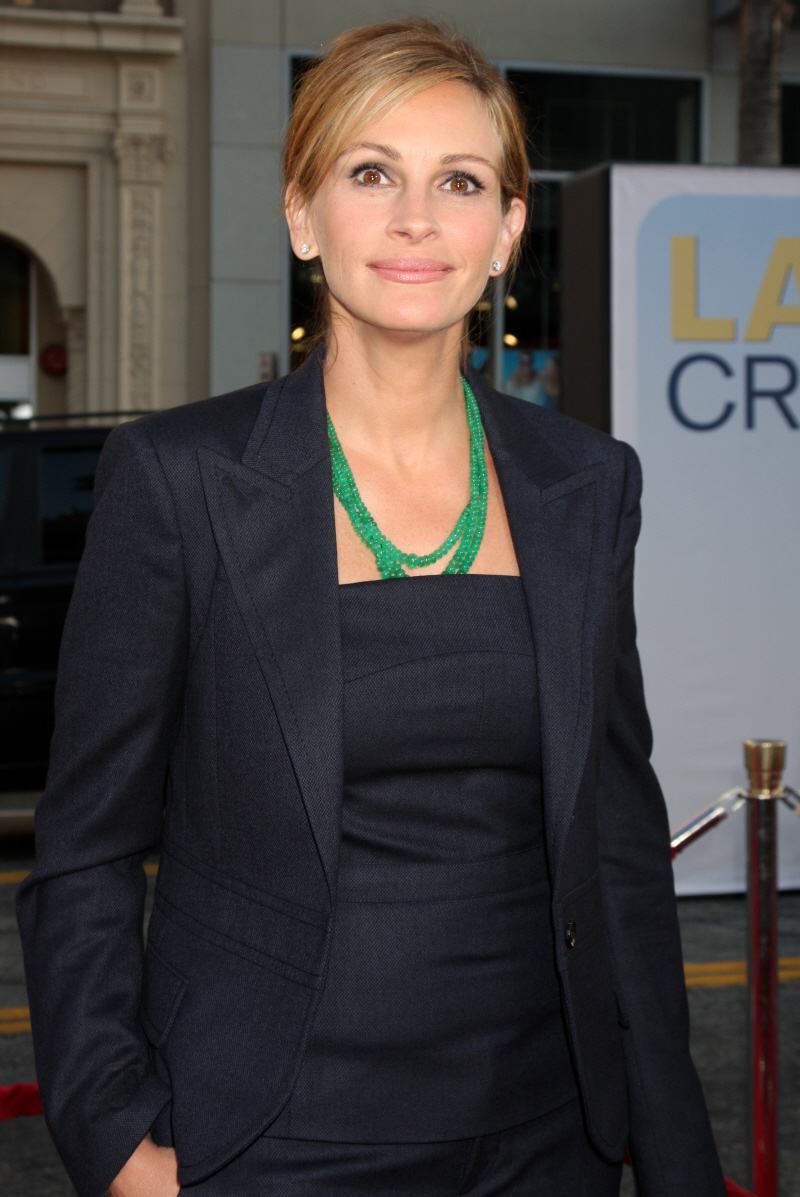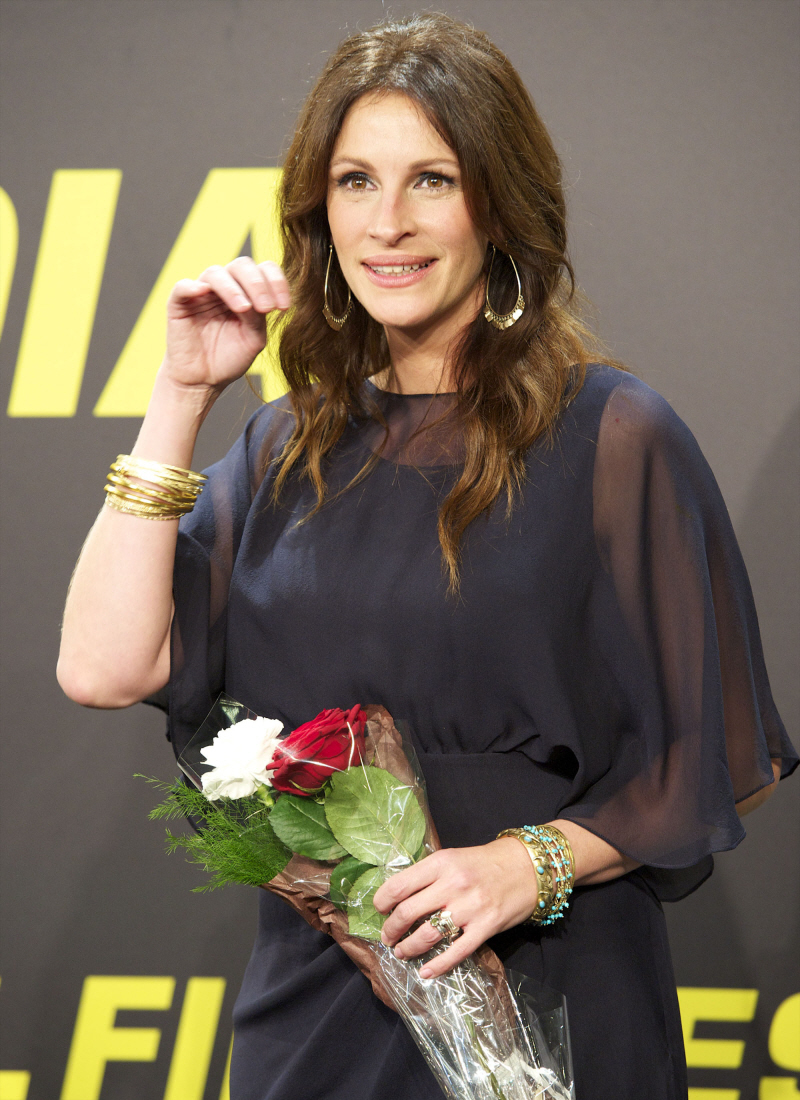 Photos courtesy of WENN.