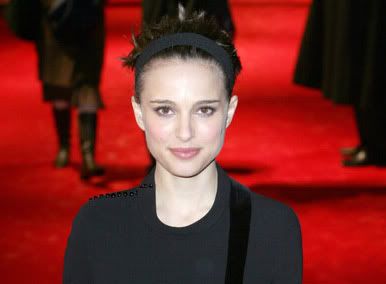 Pictures from the "V for Vendetta" movie premiere in London March 8th, 2006. "V for Vendetta" stars Natalie Portman as a young woman working to incite revolution in a futuristic London and is produced by "Matrix" producer Joel Silver. Portman famously shaved her head for the role. It promises to be a thoughtful, action-packed and timely film.
Portman made headlines this week when she showed up at Columbia University to deliver a lecture on counter-terrorism. While her remarks weren't novel, she was lauded for her academic achievement.
Six more after the jump.