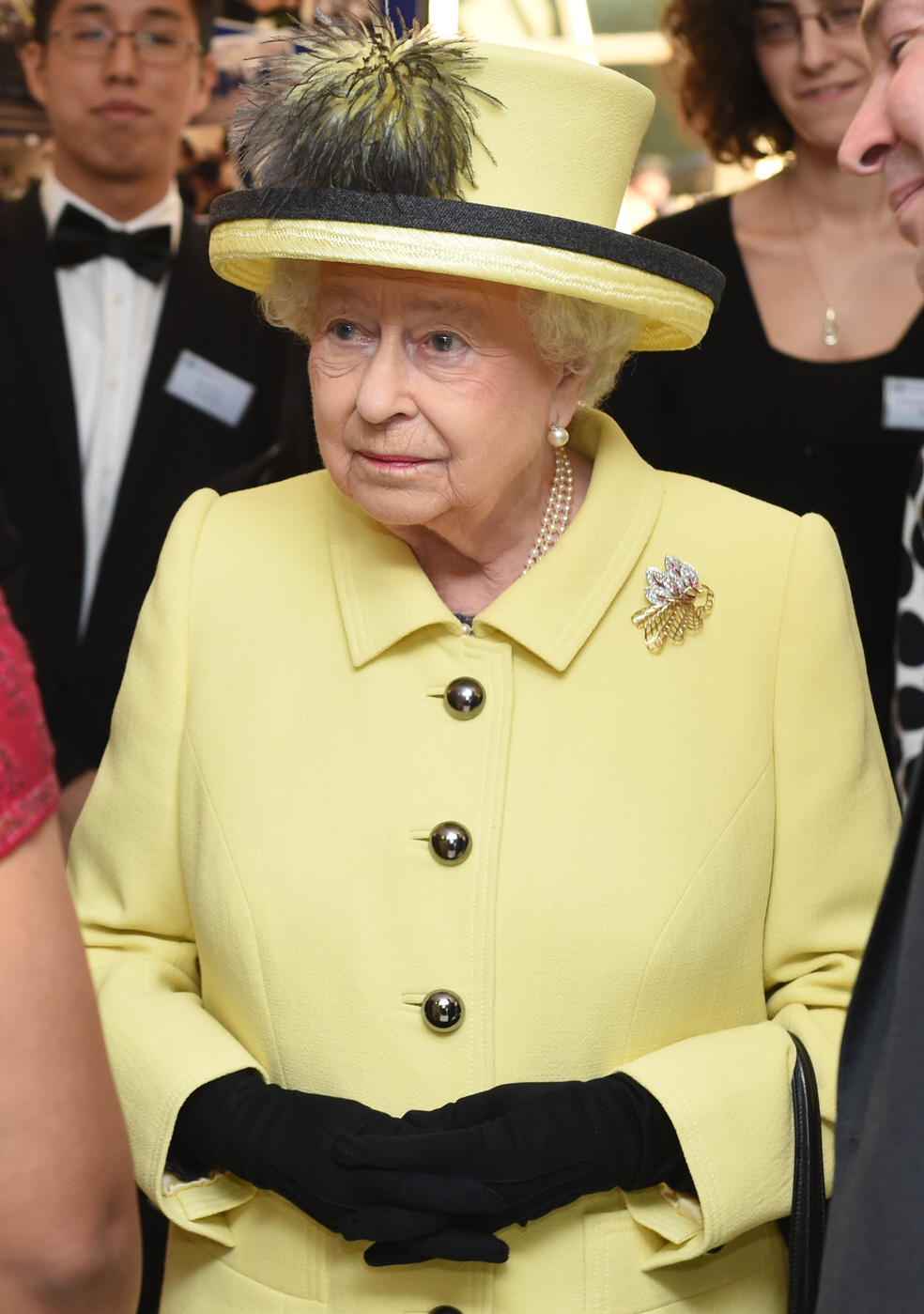 Queen Elizabeth's people keep insisting that she had a bad cold over the holidays, but I really do think she had the flu. She was reportedly really ill for a solid two weeks or so, and she felt so rough that she didn't even go to church on Christmas day or on New Year's Day. Her doctors are obviously keeping a close eye on her and they're the ones recommending that she not go outside or do much besides… stay hydrated and stay in bed with the corgis, one would assume. Still, that hasn't stopped some from speculating that the Queen is at death's door, and many legit media outlets are running primers on the royal line of succession. Meanwhile, People Magazine wants you to know that we might not actually see the Queen until February. Yikes.
Recuperating from a heavy cold, Queen Elizabeth has not been seen in public since the annual diplomatic reception at Buckingham Palace on Dec. 8. She then hosted the royal family at a special pre-Christmas parties at the palace, and her helicopter was spotted leaving for Sandringham on Dec. 22, one day after canceling her annual train trip to her winter retreat. But with her missing the New Year's Day church service with the rest of the royal family, when can we expect to see her again? She usually stays at Sandringham until a few days after Accession Day on February 6 – the day that marks the death of her father George VI and when she became Queen. This year will see her celebrate 65 years on the throne.

There are currently no official future engagements listed for the Queen yet. But she may be seen heading to church on Sunday if she is well enough. As of Wednesday, there is no news on whether she is expected this weekend. And she will likely visit her friends at a Women's Institute meeting and tea party close to her home later in the month. A date for that event has not been confirmed.

But on Tuesday, she carried out an important duty behind closed doors at Sandringham House in Norfolk – rewarding a favorite servant. Raymond Wheaton was "received by the Queen," according to the court circular — the daily diary of royal engagements. Wheaton, who is page of the chambers, was awarded the Insignia of Lieutenant of the order — one of the awards that's personally chosen by the Monarch, as opposed to by a committee and politicians. Established by Queen Victoria, it rewards personal service to the Monarch of the day.

Wheaton has worked at the palace for about 30 years and is described by royals writer Robert Hardman in Our Queen as a "quick-witted, one-man reconnaissance patrol." He heads up the preparation of the state rooms, the hospitality at the palace and managing ceremonial audiences and investitures, where people receive honors from senior members of the family.
People Magazine also notes that the Queen sent a "message of condolence" to the Turkish president following the terrorist attack in Istanbul, and not to get too nitpicky but… it's not like the Queen had to get up and put on pants to write a statement. A statement was written and issued in her name. But the Queen probably did have to put on clothes to honor Raymond Wheaton, although how great would it be if she could pass out honors in her flannel PJs? In my mind, the PJs are printed with cartoon corgis. What else? Royal staffers told People Mag that the Queen is "up and about and working on her red boxes and government papers behind closed doors." So, she's getting on with it. I guess people were panicking over her health prematurely. Still, I hope this health scare did serve as a wake-up call to the rest of the royal family about how quickly things could change. Because honestly, all hell is going to break loose when the Queen passes.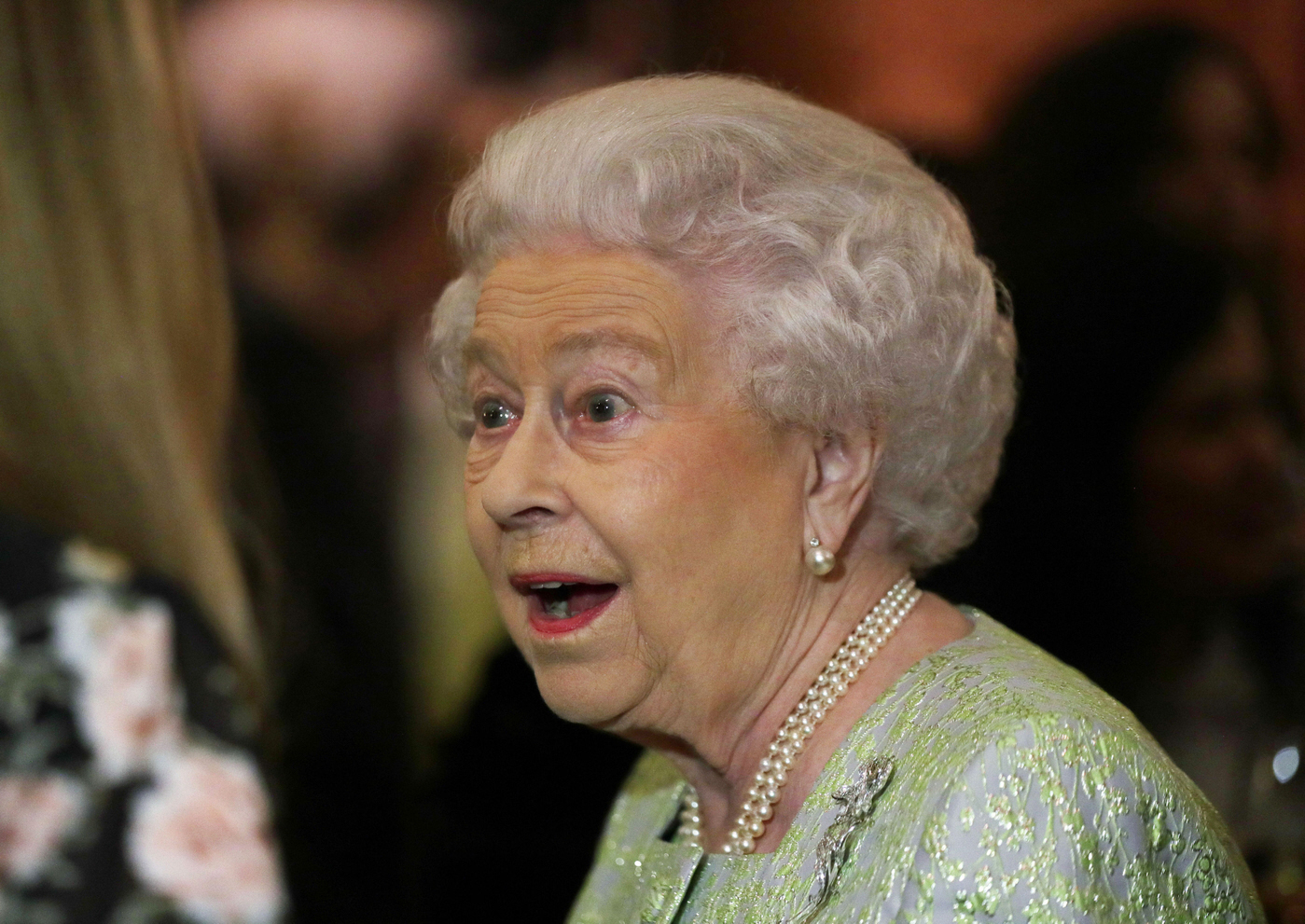 Photos courtesy of WENN, Pacific Coast News.