You'd never think Kylie Jenner, who posts seemingly every life moment to social media, would ever be accused of "TMI," but there's a time for everything. The 19-year-old makeup maven over shared on her personal app in a short-lived post describing, in part, how she keeps her love life with beau Tyga spicy.
Fans who paid the $2.99 per month to allegedly receive "premium paid content from Kylie's world, bringing you closer to her than ever before," were treated to a post on Tuesday in which Kylie shared her secrets to keeping her man happy, which included "[spicing] things up with lingerie, toys and massages." The post was quickly taken down, but, since we live in the electronic age, there's a screenshot.
WHY would someone put this on KYLIES APP without KYLIE knowing that's weird pic.twitter.com/qH23wCUyEp

— bella (@lilbIonde) January 3, 2017
After the post was removed, Kylie took to Twitter to apologize to her fans. Of course, she took no responsibility, instead throwing her staff under the bus:
Hey guys from now on I won't be posting personally on my app anymore…

— Kylie Jenner (@KylieJenner) January 3, 2017
a post went up today quoting something that I NEVER EVER said or saw. A very personal post that I would never ever approve.

— Kylie Jenner (@KylieJenner) January 3, 2017
And it's unfair to me and you to think that those were my words.I'm sorry and I know we will figure somethng out so we can all be satisfied

— Kylie Jenner (@KylieJenner) January 3, 2017
Later, fully aware of who signs their paychecks, the app team posted an apology of their own:
This morning, a drafted article was inadvertently posted for a short period of time on Kylie's app. This was a draft that was not in Kylie's words, was not Kylie's idea and had not been sent to her for approval," a statement posted to her app read. "We'd like to sincerely apologize to Kylie for his mistake … We deeply regret that this happened and will work hard to ensure this never occurs again.
Seems like a case of "much ado about nothing," don't you think? I honestly know relatively little about Kylie, but I don't see what is so "scandalous" about what she wrote. When you post a photo of you and your guy in a topless embrace on social media, I think it's safe to assume that you're probably doing the nasty. The "scandal" may be that the post reads like it was lifted from Cosmo.
Oh, and I'm not a betting woman, but I'd lay down a huge chunk of change that not one word of this was written by Kylie herself. Pop culture expert Cate Meighan told FOX411 that with the revenue social media promotion can bring in, "celebs will go out of their way to make sure that these particular posts are perfect so that they get paid. That means having someone else draft it with the necessary details." PR and branding expert Scott Pinsker added that celebrity ghostwriters may be more prevalent than you might think, telling Fox:
Not every celebrity is a skilled communicator, and many are extremely busy, hard-working people, so delegating social media activity to third parties isn't as uncommon as you might think," he said. "They view Instagram, Twitter and Facebook as promotional platforms, rather than as an intimate window to their day-to-day lives. It's more about monetization than honesty, and more about feigned intimacy than authenticity.
What I really want to know is why, with the amount of posting she does on her own social media amounts, paired with the fact that her life just isn't that interesting, would anyone pay $2.99 a month for even more vapid commentary and self-promotion? I know I should probably follow that question up with "Now, get off of my lawn," but really? She's all over Twitter and Instagram for free and she's got merchandise from clothing to a calendar (which, hilariously, has Kylie's birthday listed on the wrong date) – do people really need more from her?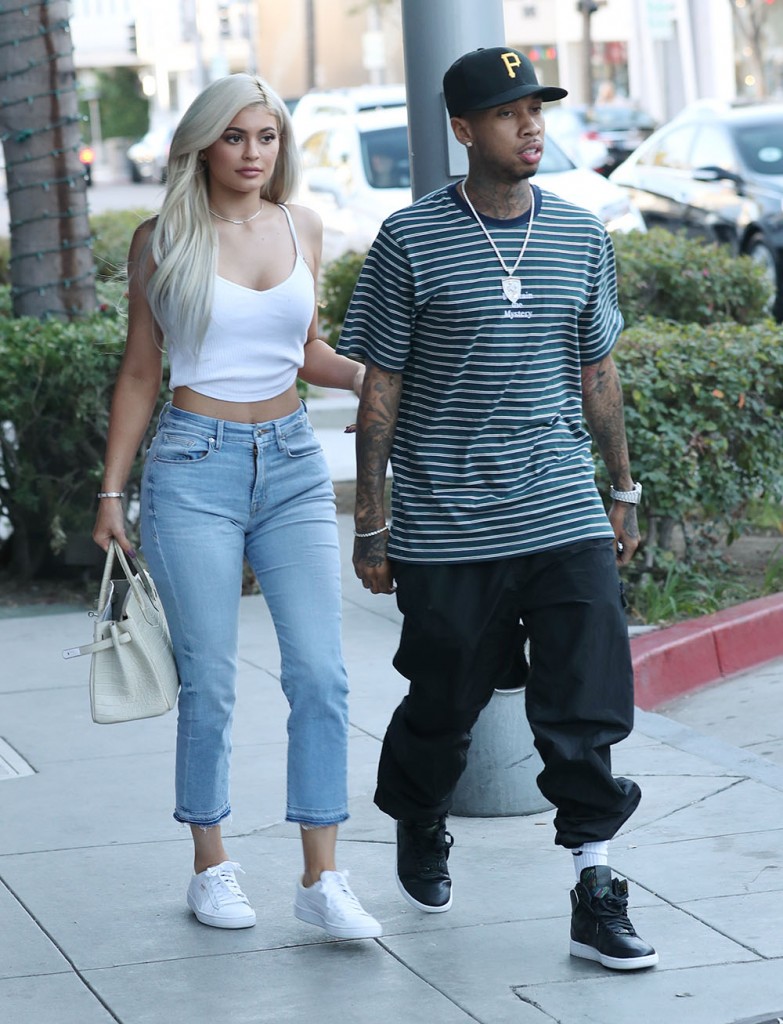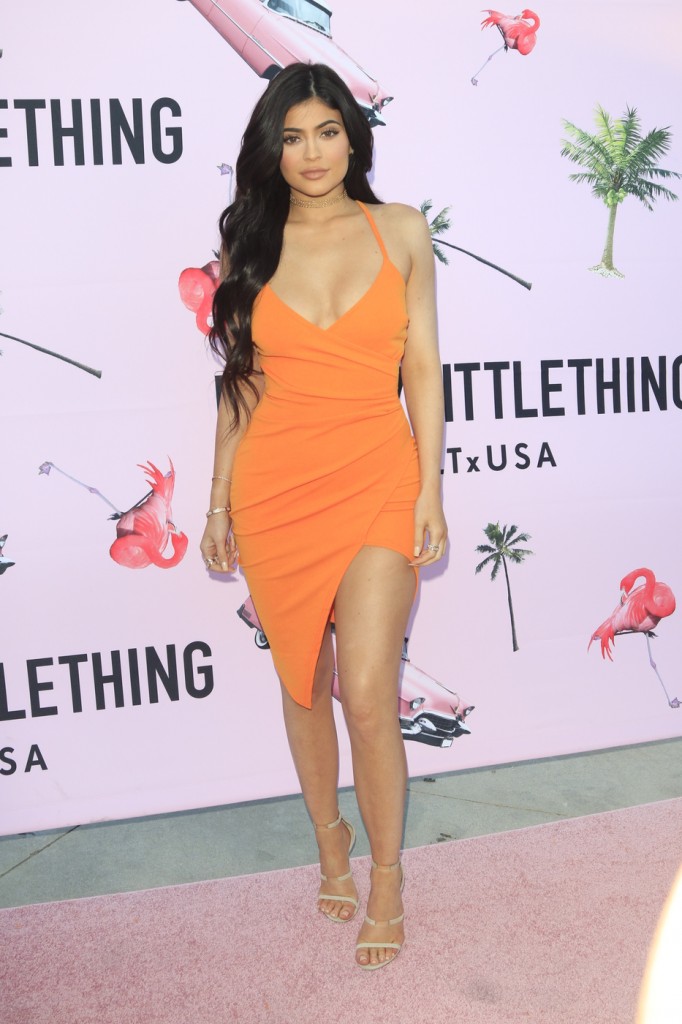 Photo credit: Instagram/Kylie Jenner, Pacific Coast News, WENN.com