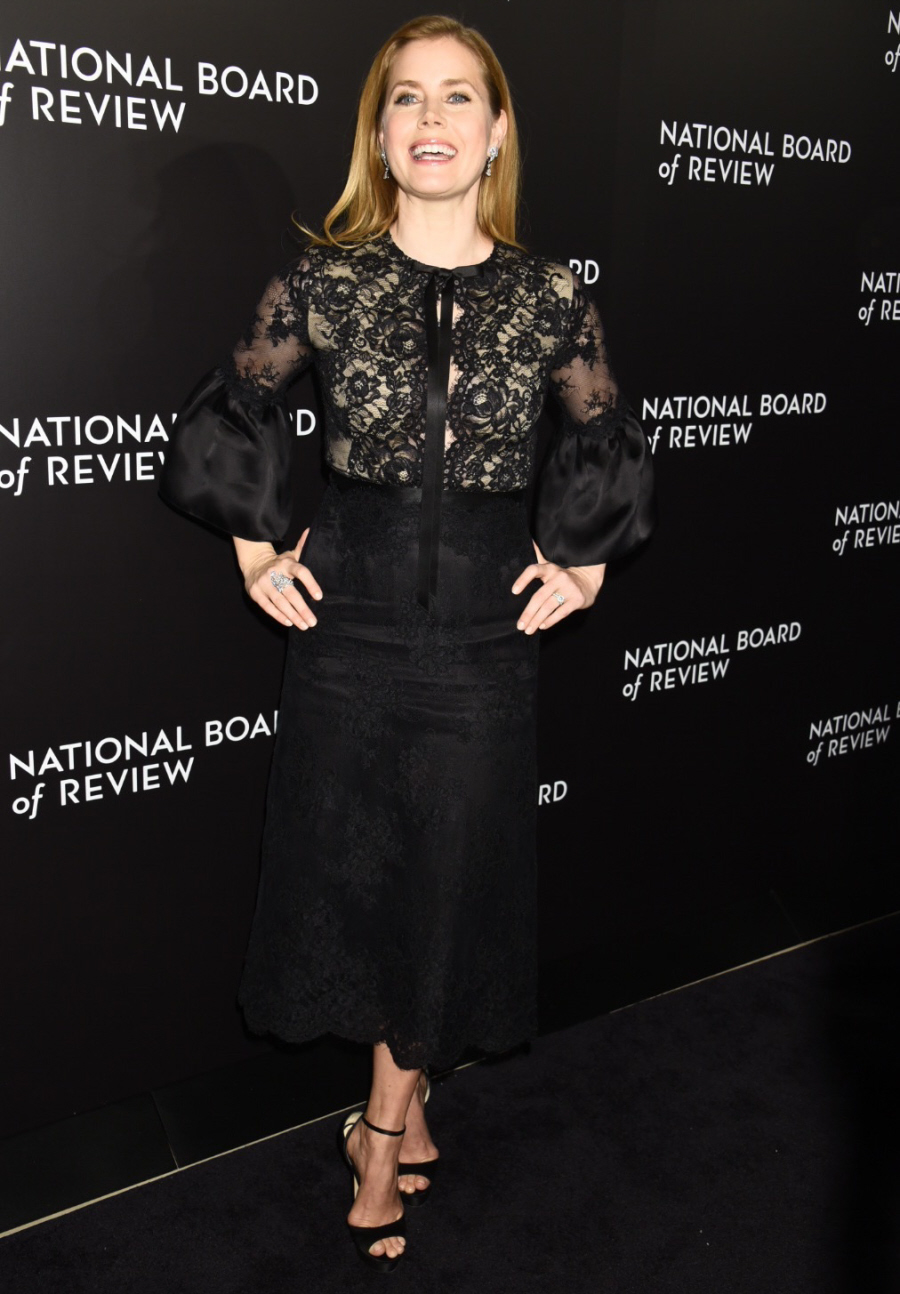 Last night, the National Board of Review Awards went down at Cipriani's in New York. The NBR Awards always seem like such a nice event – the awards are announced a month in advance, and no one shows up in a gown or anything. Amy Adams was the surprise Best Actress winner at the NBR Awards, "surprise" in that I thought they would give an award to Natalie Portman or Emma Stone, but no. Amy won for Arrival. She wore a cocktail dress by Marchesa and… yeah, no. I was going to say that this isn't too bad for a Marchesa dress, but it's still not good. It looks cheap, those sleeves are a mess and the skirt should have been straight and fitted.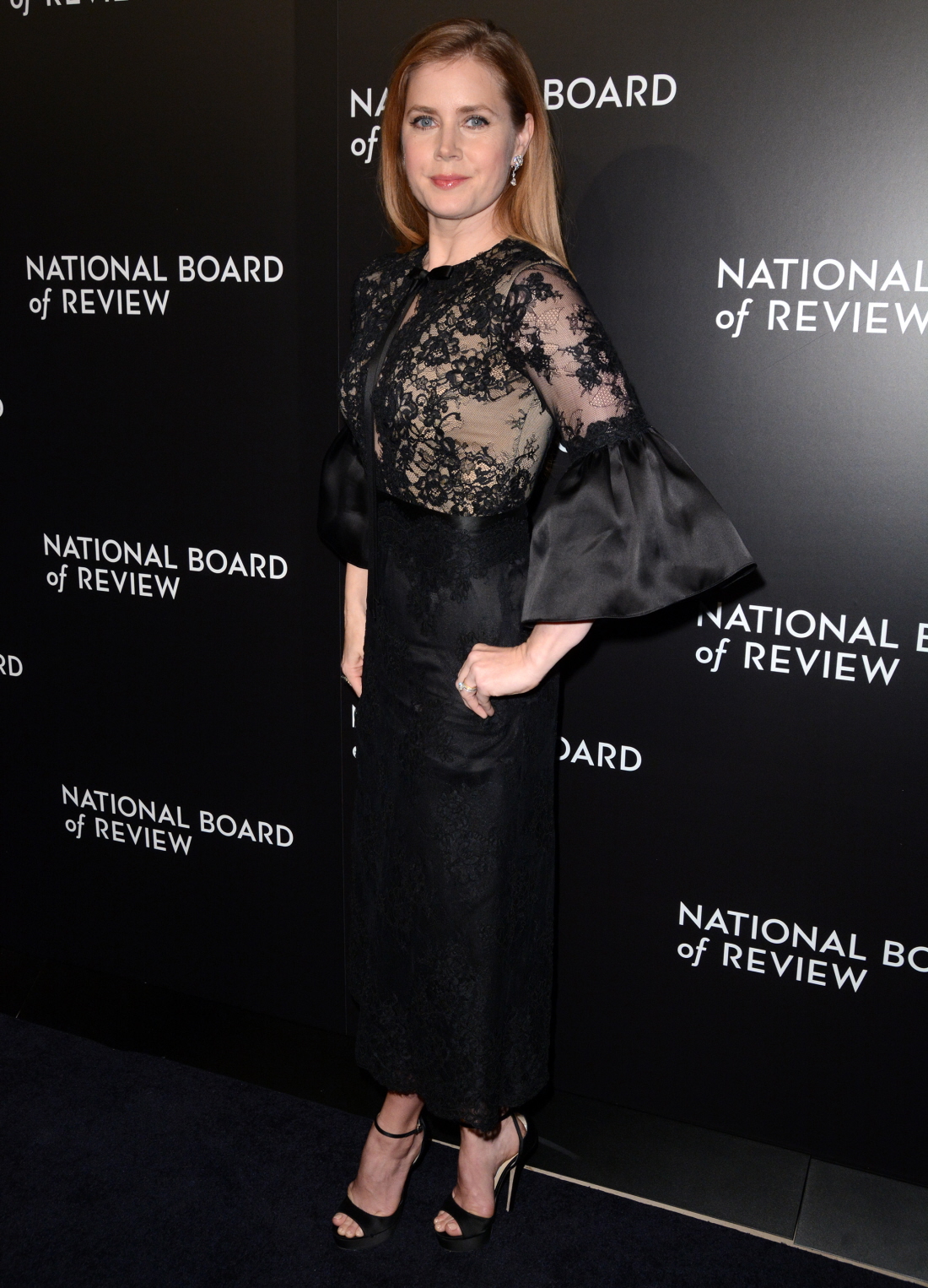 Here's the frontrunner in the Best Actor race and the NBR Award winner for Best Actor for Manchester by the Sea, Casey Affleck. No one is scandalized by sexual harassment and general grossness if you're white and well-connected, people.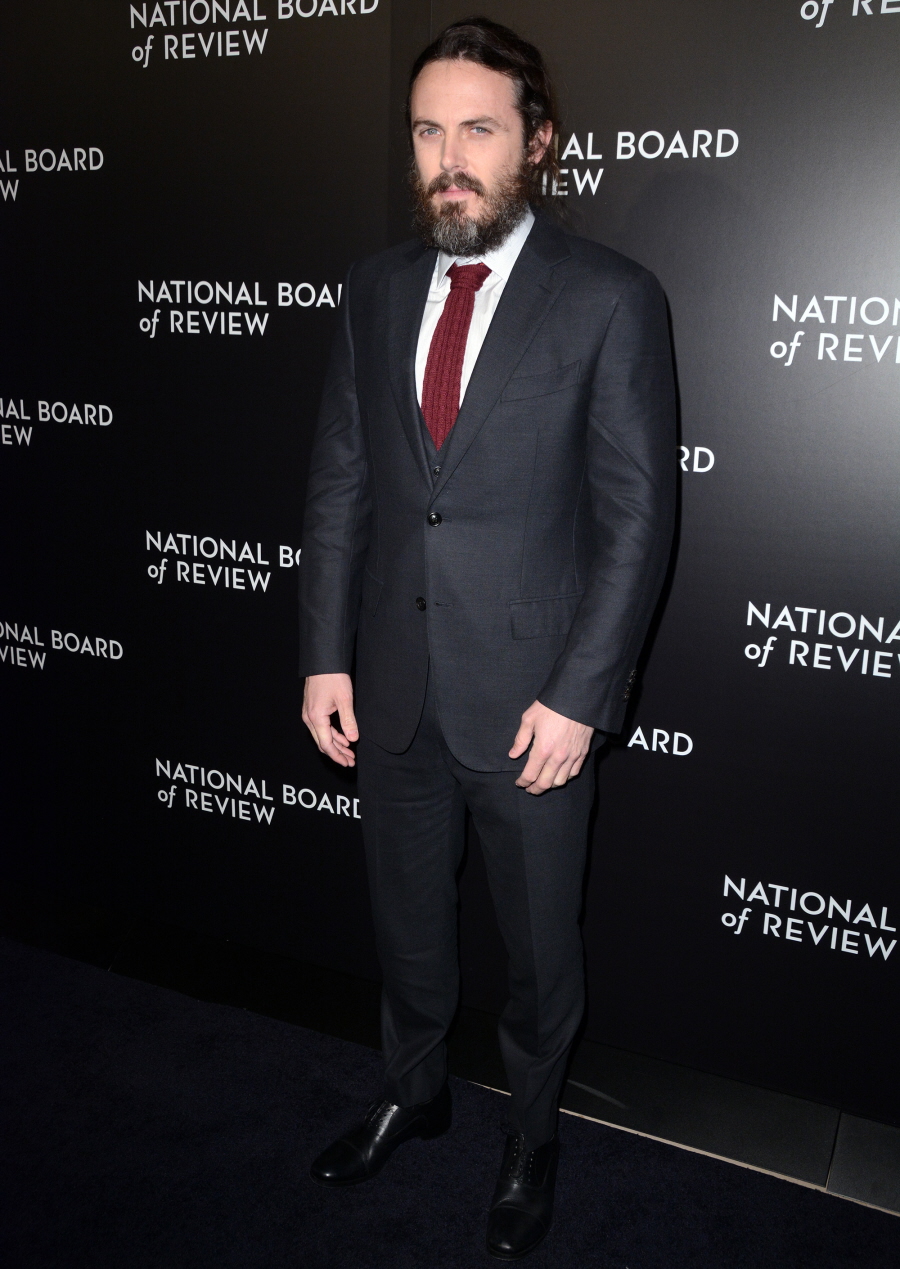 Mahershala Ali didn't win Best Supporting Actor for Moonlight, although he should have. He was just there to support Moonlight, which picked up some other awards. Mahershala looks hot in that suit and patterned blouse!!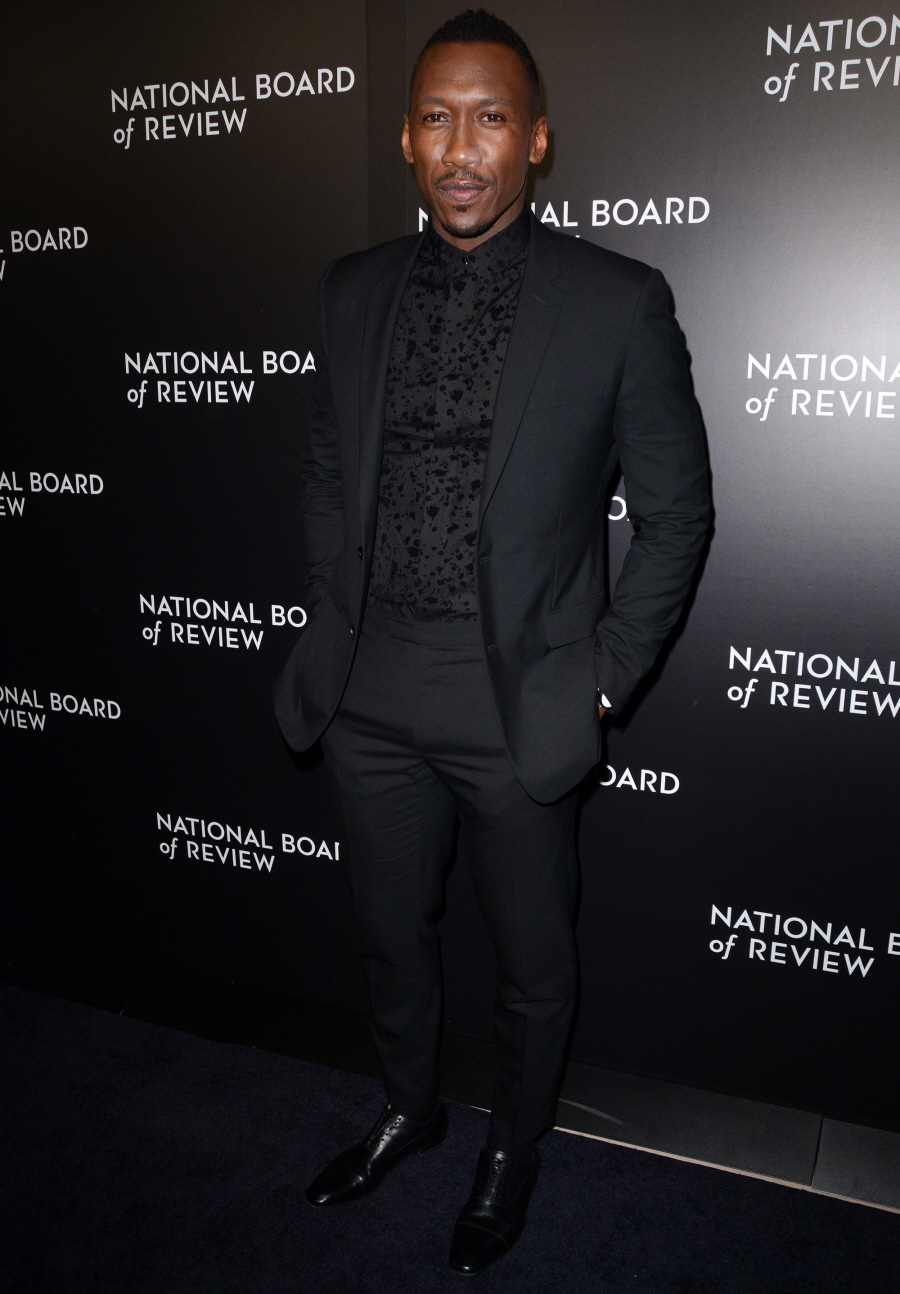 Naomie Harris won Best Supporting Actress for Moonlight. She wore this Brandon Maxwell jumpsuit which… I like? It's simple and almost elegant.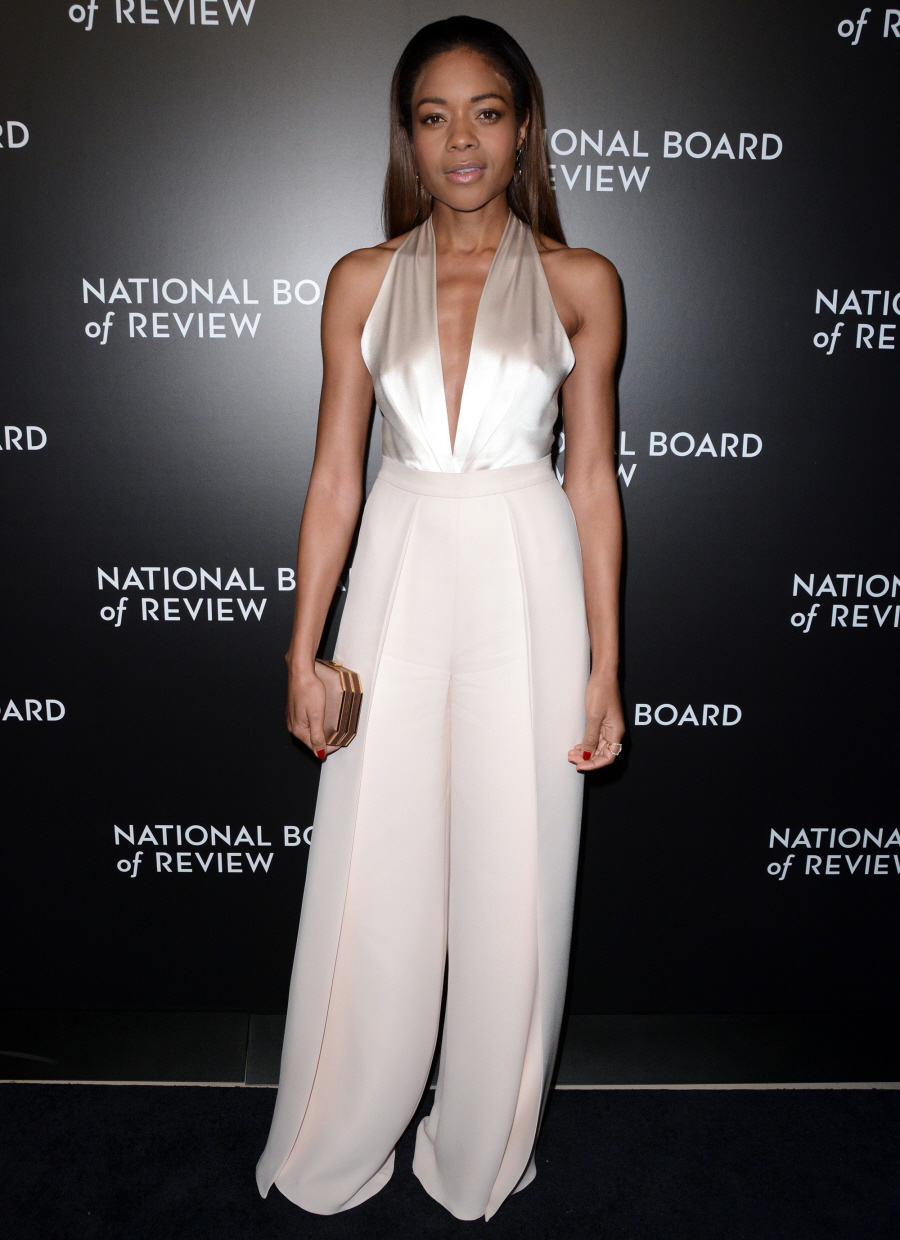 Greta Gerwig wore velvet Prada. Eh. It's difficult to wear velvet to an event where you know you're going to be photographed, and it's even harder to wear patterned velvet in a weird shade of clay/bronze. Meh on this.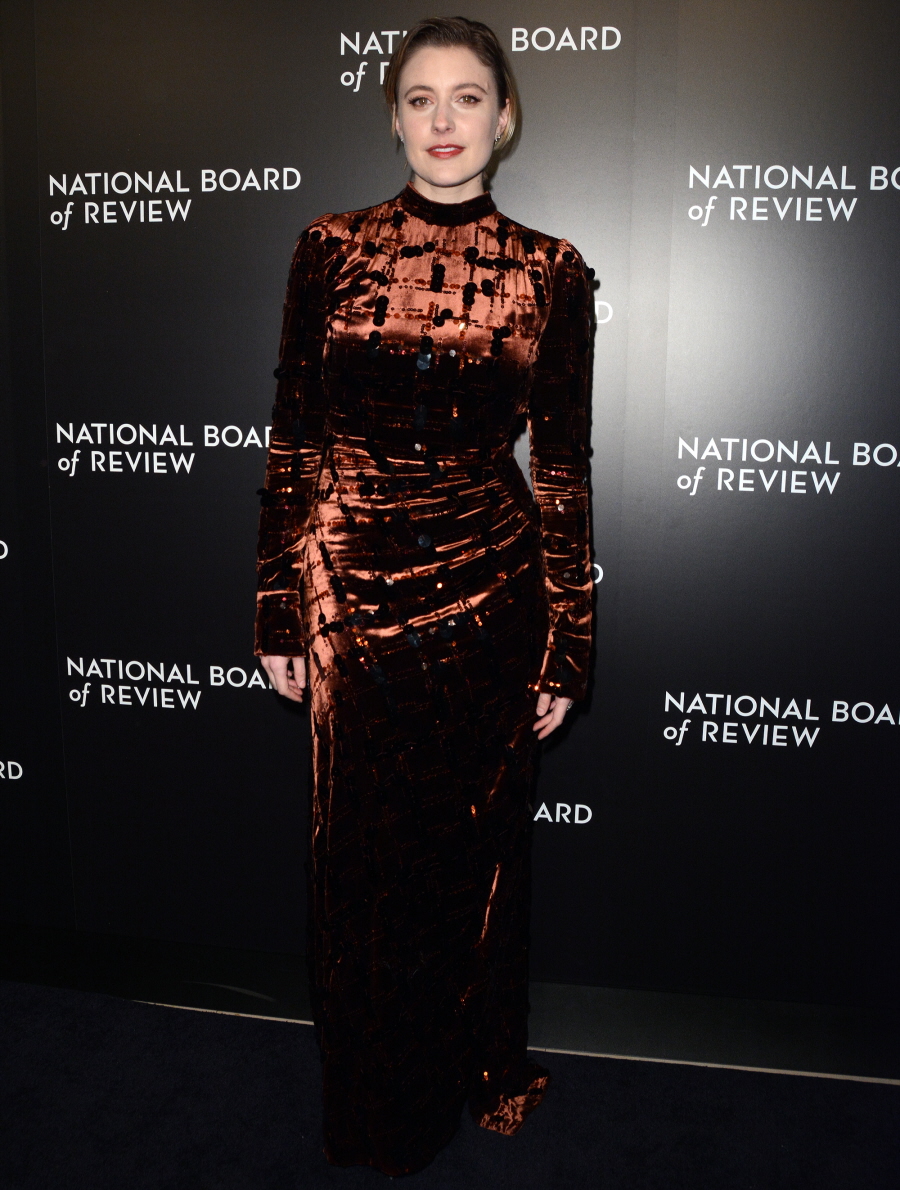 Maggie Gyllenhaal in Marni. Wow, I love this. It's a great dress and it looks amazing on her.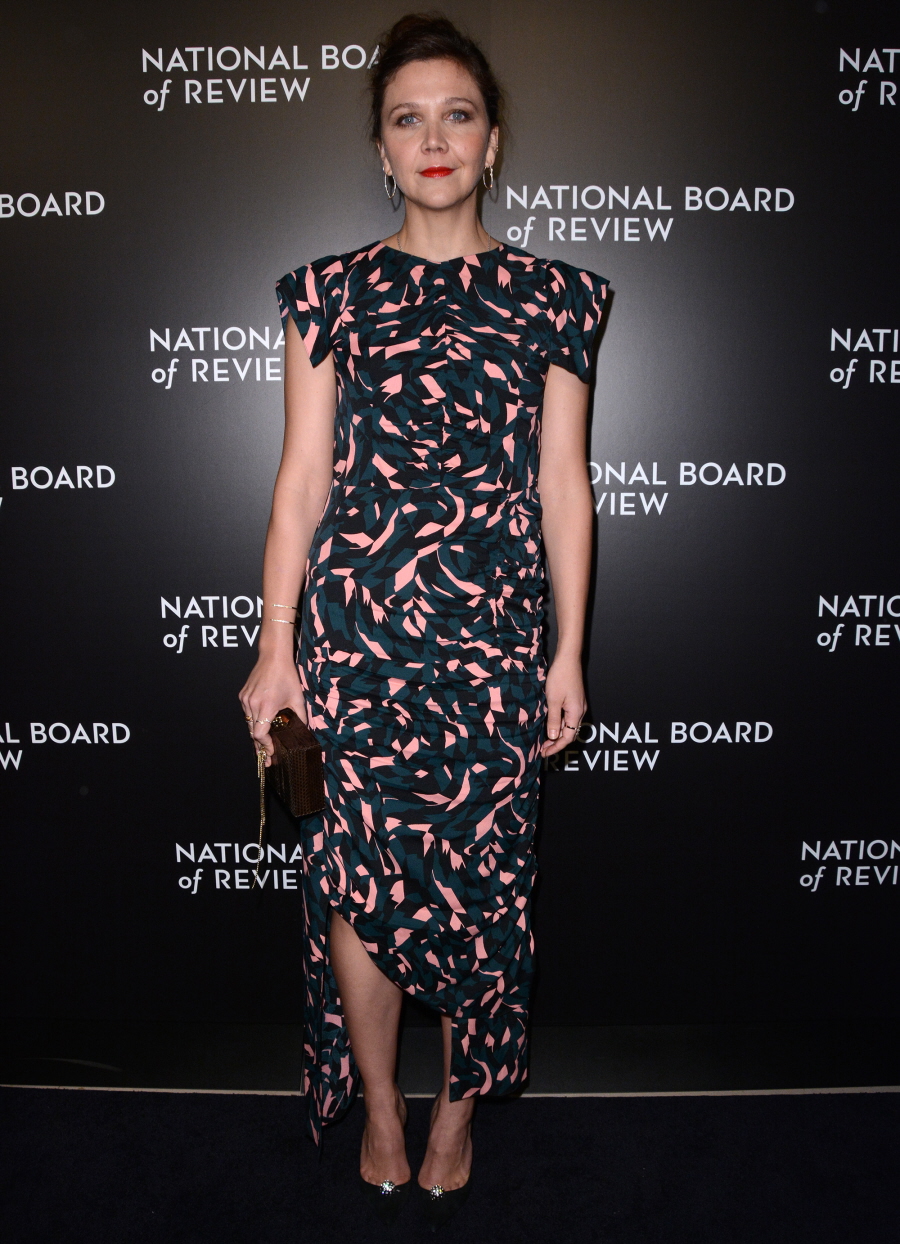 Riley Keough in Dolce and Gabbana. Ew. I think the bows are throwing everything off, right?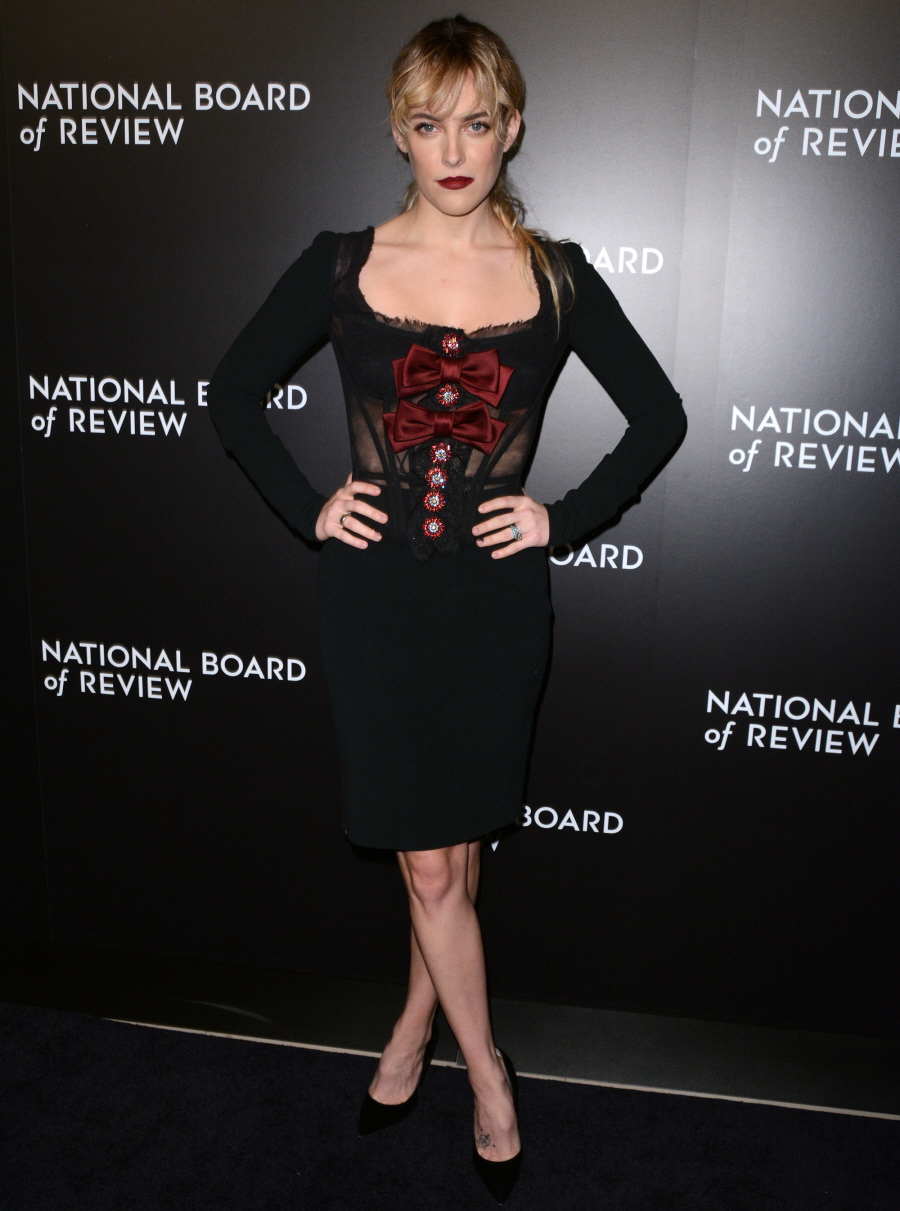 Photos courtesy of WENN.