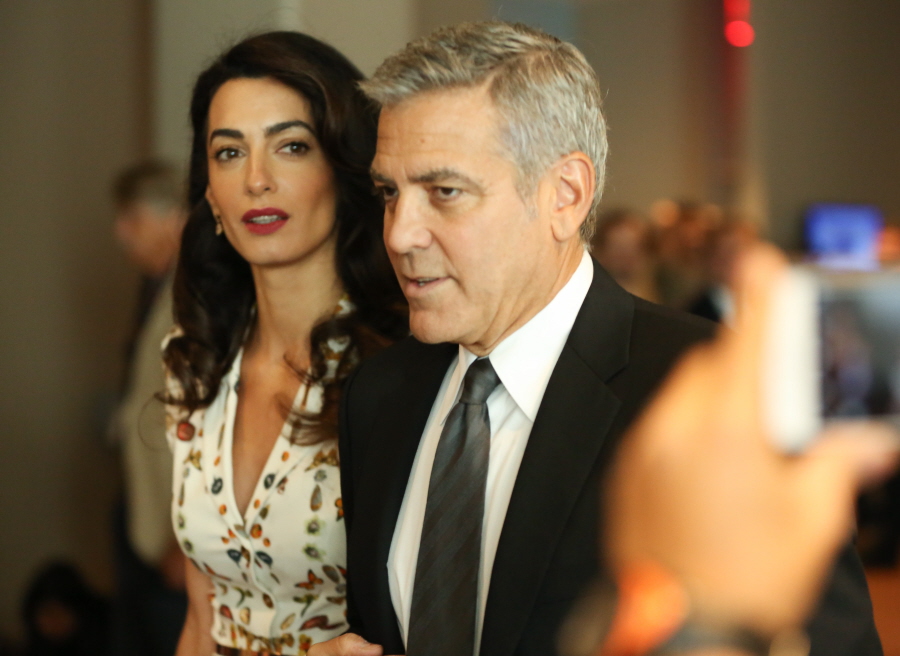 Ever since George Clooney married then-Amal Alamuddin in 2014, the tabloids have been Bump Watching the crap out of her. Not only that, there are a million stories about Amal's alleged IVF, possible surrogacy and more. She's 37 years old and George is 54 years old. While it wouldn't surprise me if they did need some help to get pregnant, I've always wondered if both of them had taken kids off the table with each other. I mean, do kids really fit in with their lifestyle? Then again, many feel like George has really tried to change up his personal brand, and fatherhood would definitely help that along. So, what's new? Well, Lebanon's Daily Star newspaper is reporting that "family friends" say that George and Amal are expecting.
Could George Clooney be about to become a daddy—twice over? A report in Lebanon's Daily Star claims that the high-profile Hollywood actor and his wife, Amal, are expecting twins, citing as their source a family friend in Lebanon. Amal Clooney has joint British and Lebanese citizenships. Amal, a 37-year-old prominent human-rights lawyer who works in a prestigious London law firm, married the 54-year-old Oscar-winner in Italy in 2014. The couple live in a historic mansion in England. There have been numerous false reports since their marriage that the Clooneys may be expecting, and the couple have not commented on the new claims.
If true, this might be an explanation for why there were no Clooney pap-strolls in the last few months of 2016. Granted, it did feel like George and Amal were trying to dial it back in 2016 (compared to the Look-At-Us grandeur of their famewhoring in 2014 & 2015). Could it be that they've gone quiet because Amal is expecting? Will George and Amal roll up to the Academy Awards this year with baby bump? That would be amazing. As for the idea of twins… if twins are happening, I will believe that they had some fertility help.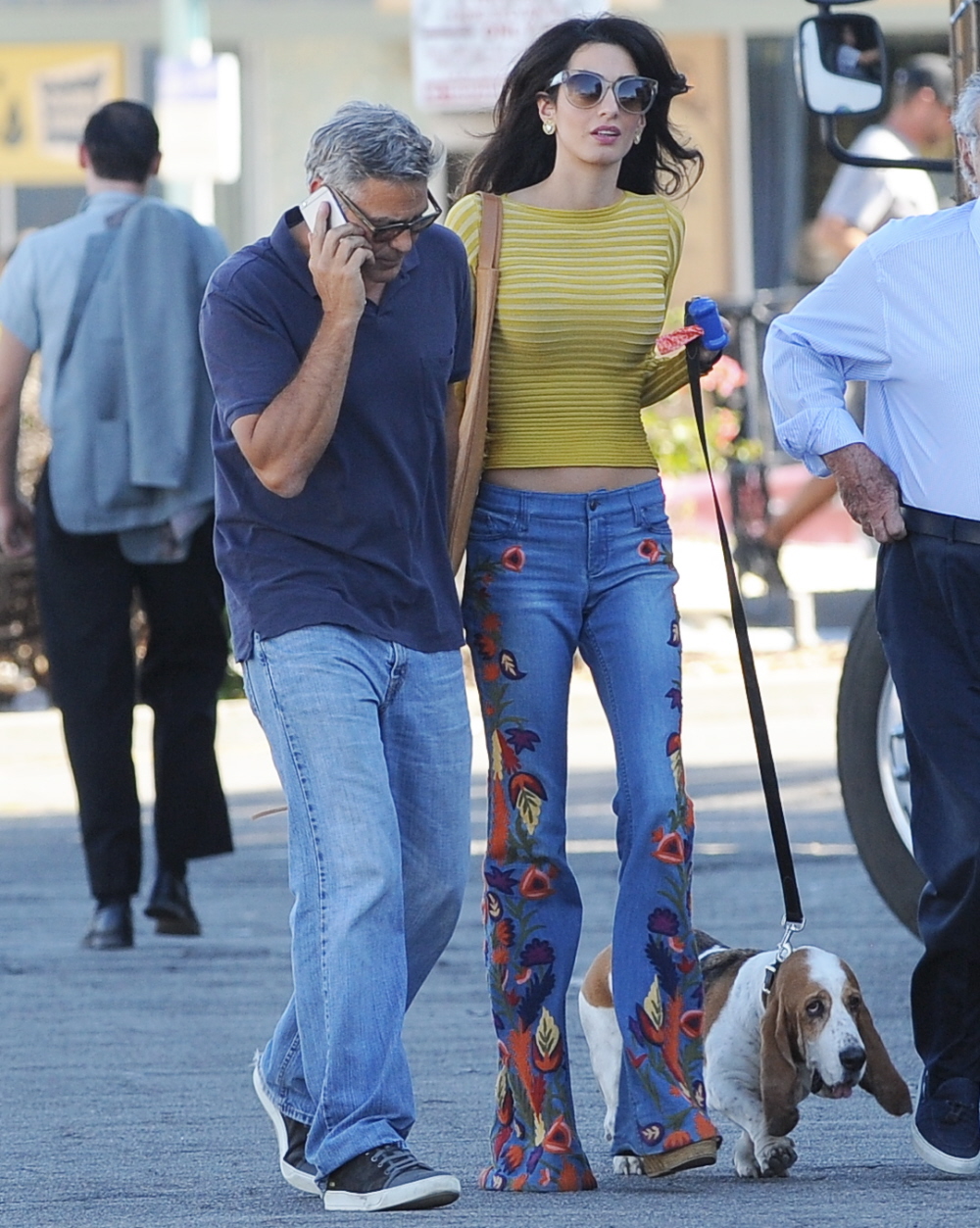 Photos courtesy of WENN.