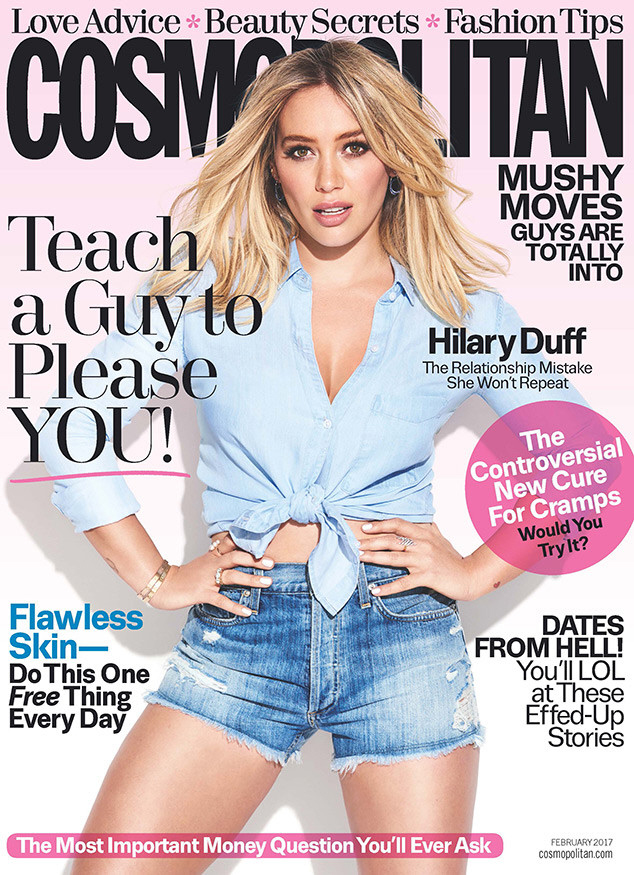 Hilary Duff is still happening, which never fails to surprise me. Who is propping up this woman's fame? But there are so many people who have strong feelings about her one way or the other. Duff covers the February issue of Cosmopolitan to promote…??? She's on that TV series, Younger, so probably that. But really, Duff is a brand now, so she promotes her life. Her 2016 was somewhat turbulent – she finalized her divorce from Mike Comrie, she dated Jason Walsh for a while and then they broke up… but not before their unfortunate Halloween costumes. But Duff's brand is positivity and happy-to-be-single. Some highlights from Cosmo:
She's not much of a dater: "I've never been a good dater… I meet, like, one person a year that I'm maybe attracted to…. I never want to be that girl who's desperate to find a mate."

She's on good terms with her ex-husband: "Mike's amazing. We're so ingrained in each other's lives. I wouldn't choose anyone else to co-parent with. We are really good friends and care a lot about each other."

She's turning 30 this year: "I think I'm a pretty confident person. I've had a career for a long time, but I've put a lot of unnecessary pressure on myself as a woman, a businessperson, an actress. I'm like, 'Am I doing enough?' Everyone I've talked to says you come into your own in your 30s. You feel more secure. I'm looking forward to that."
I'm not a good dater either, so maybe I find Hilary Duff relatable. As for "I never want to be that girl who's desperate to find a mate…" notice she doesn't say that she is not That Girl. She just doesn't want to be That Girl. I suspect that she is That Girl though. She's not quite at the Jennifer Lopez "I Can Never Be Alone"-level of needing to be in a relationship, but let's be real: Hilary Duff likes to be in a relationship. She stuck with Mike Comrie for a lot longer than she should have, and she jumped into another relationship pretty quickly. She'll have a new boyfriend by Valentine's Day!
Also: lip injections, right?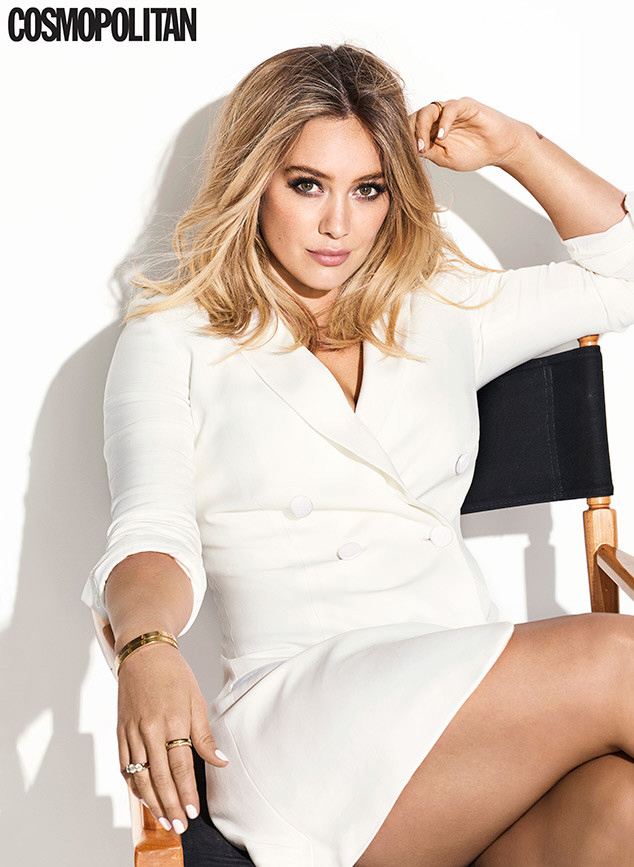 Photos courtesy of Eric Ray Davidson/Cosmopolitan.